Like GearBrain on Facebook
Just a year after going on sale, Bose has discontinued its Sleepbuds, the wireless earphones which were designed to be worn at night to help improve sleep.
The earphones began life as a successful crowd-funding campaign, having raised $450,000 from 3,000 backers eager to buy the earphones. The Sleepbuds went on sale in June 2018, but as of October 2019 they are now no longer in production.
Read More:
Writing a lengthy statement on the company website, John Roselli, general manager of Bose, admitted that, while the noise-cancelling product had helped give some customers their first good night's sleep in years, some buyers weren't so fortunate.
Some customers reported issues with the Sleepbuds not charging properly, or switching off unexpectedly during the night, despite the claimed two-night battery life. Bose said it recalled the faulty units, investigated what could be causing the issues, and initially believed a software update would be the fix.
Unfortunately, this turned out to be incorrect. Roselli said: "But the failures have continued, and recently, they've increased. That led us to look more closely at each piece of hardware. And we learned that while the battery we chose functions safely, it doesn't work as consistently or predictably as it should to meet our standards."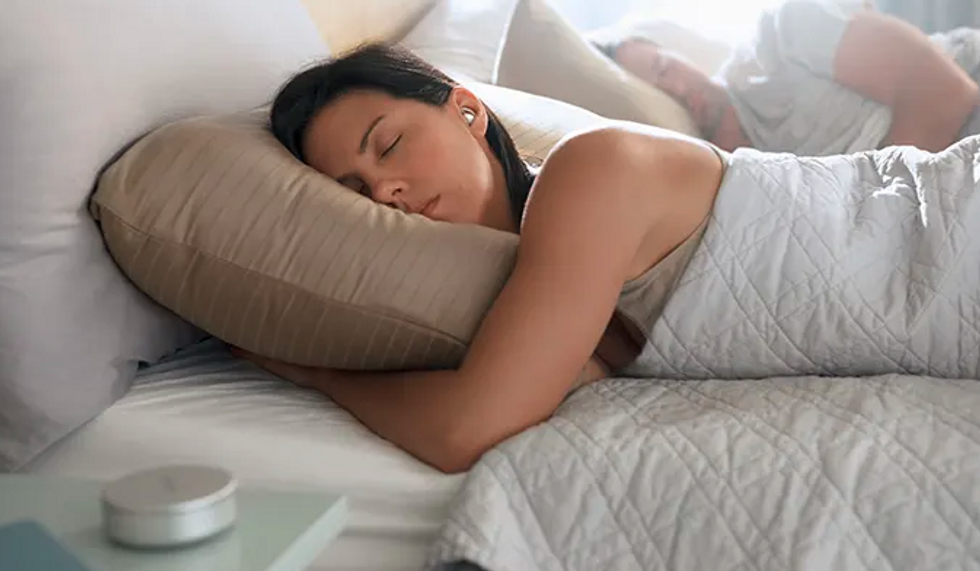 Sleepbuds can be returned by December 31, 2019 for a full refundBose
Bose says that, while the Sleepbuds have now been discontinued, the company is still "committed to making our vision a reality."

Summing up the failure, Roselli said: "When we've challenged convention, we haven't always succeeded. Sometimes we've stumbled. Sometimes, despite our diligence, things have gone wrong...We're sorry for disappointing you, and we're sorry for not communicating more clearly along the way. We had good intentions, but unless that makes a difference to you, it's not enough."
It's a shame that Bose couldn't make the Sleepbuds work, as given the initial demand though Indiegogo they could have been a success. The Sleepbuds were designed to be comfortable enough to be worn in bed all night, and play a range of soothing sounds like rain, waves and waterfalls - or monotonous sounds like an airplane cabin or dehumidifier - to encourage sleep.
They were originally the brainchild of Hush, a San Diego-based startup which demonstrated its own sleep-assisting earphones at the CES technology trade show in early 2016. Having already invested time in sleep technology of its own, Bose bought Hush and developed the Sleepbuds for itself.
Introducing Echo Buds - Wireless earbuds with immersive sound, active noise reduction, and Alexa
From Your Site Articles
Related Articles Around the Web
Like GearBrain on Facebook