Lots of fitness-minded people swear by their wearable fitness trackers to ensure their best physical output and ever-improving results. Swimmers are no exception. If you're a swimmer and are seeking to purchase a fitness tracker you can rely on while doing laps or diving into the deep end, peruse this group of what we consider to be the best fitness trackers for swimmers. Who knows, you could be the next Michael Phelps.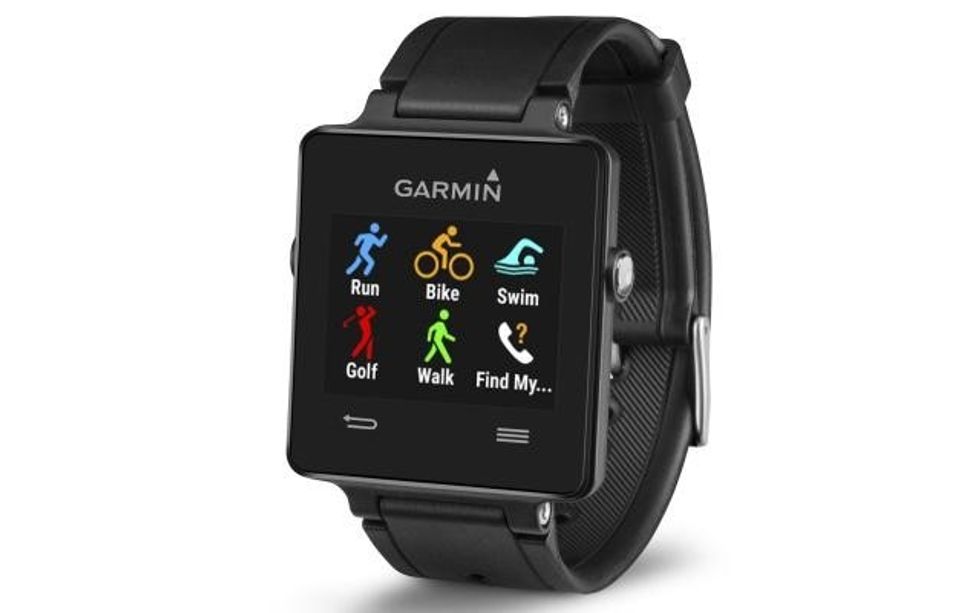 Garmin
For about $250, the Garmin Vivoactive is a great all-around fitness tracker and perfect for swimmers thanks to its waterproof guarantee down to 50 meters. You can read out full review here. It is compatible with Android and iOS devices and the battery lasts a decent 8 days. The tracker has a built-in GPS for precise monitoring of distance, temperature, time, speed, pace, and other metrics swimmers care about improving upon. Some may say this fitness tracker is a stroke of genius!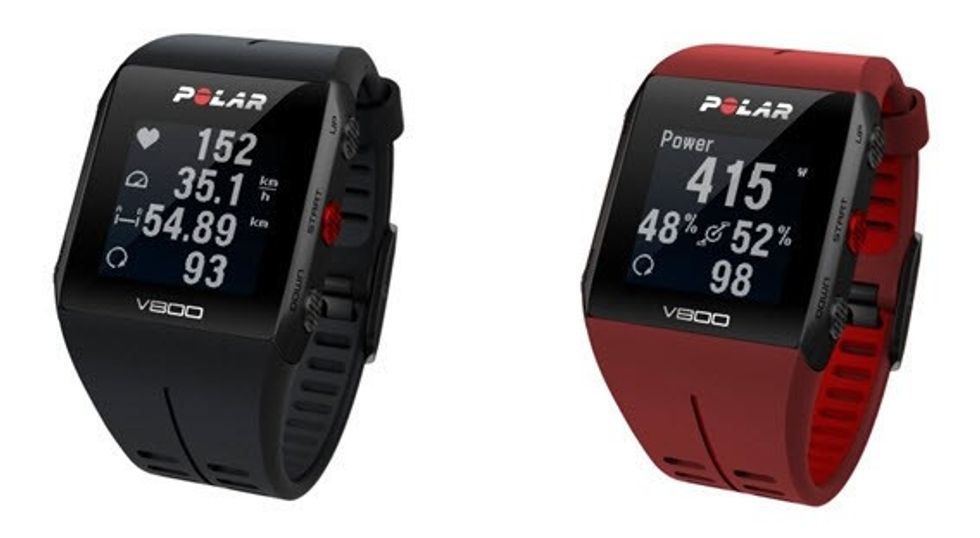 Polar
The Polar V800 comes in at a higher price of over $400, but many swimmers justify the price with the product's top-of-the-line functionality. The tracker can measure a swimmer's performance via pace, strokes, distance, etc. and is waterproof up to 30 meters. The Polar is compatible with Windows, Mac, Android, iOS, and Web. This device is for the true athlete seeking peak performance. You'll get up to 13 hours of battery life with Polar so be sure to charge up each night. So, anyone want to take a plunge with the Polar Bear Club next winter?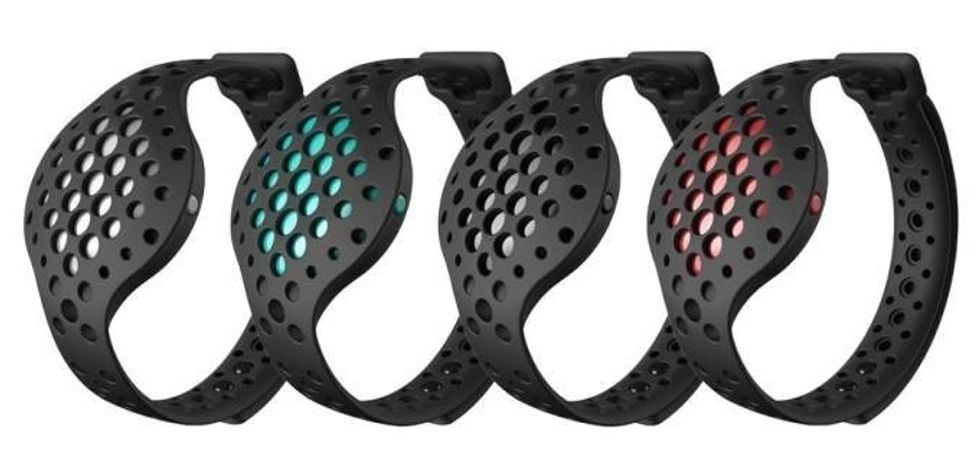 Moov
For about $80, Moov Now is a sleek and lightweight tracker that's perfect for swimmers. Pair it with a smartphone (Android or iOS) for audio coaching in real-time. The 6-month battery life is a perk for measuring laps, turns, rest, and pace. Waterproof up to 30 meters, the Moov Now is suitable for most swimmers' needs and is also useful for tracking other activities and sleep. Time to don that Speedo and "Moov Now!"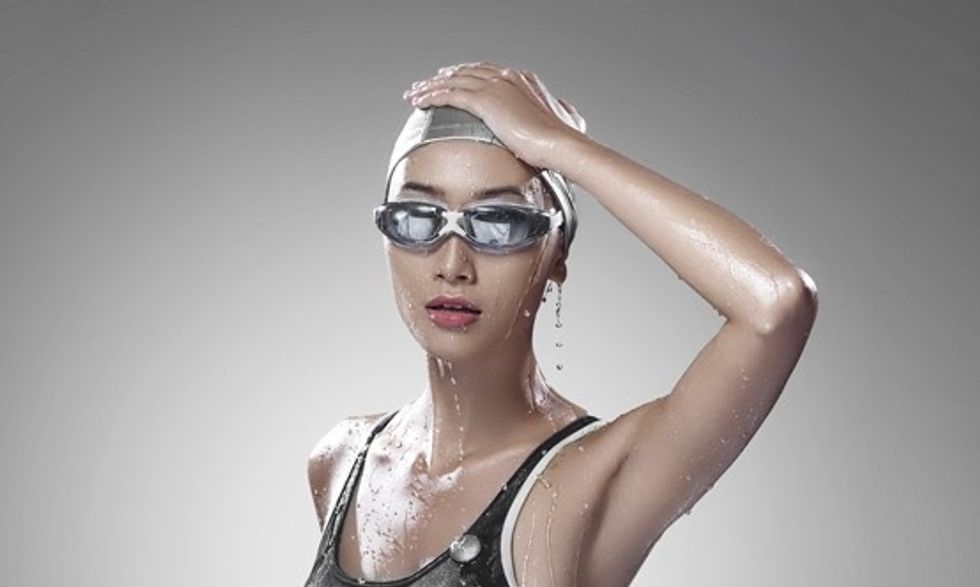 Misfit
Coming in at under $70, the Misfit Shine is a great deal. (Read our full review here.) The Misfit's sleek design makes it stylish while functional with Android and iOS products, and you can also attach it directly to your swimsuit or gear. While the tracker is generally worn on the wrist, it can be attached to a swimsuit as well. Like the Garmin, Misfit is waterproof down to 50 meters. Users can see their fitness metrics on the connected app – it will even count laps for you. This tracker has a long-lasting battery since it uses a coin cell battery that lasts 4+ months. When it comes to swimming in the sunshine – use shine to reach your underwater goals.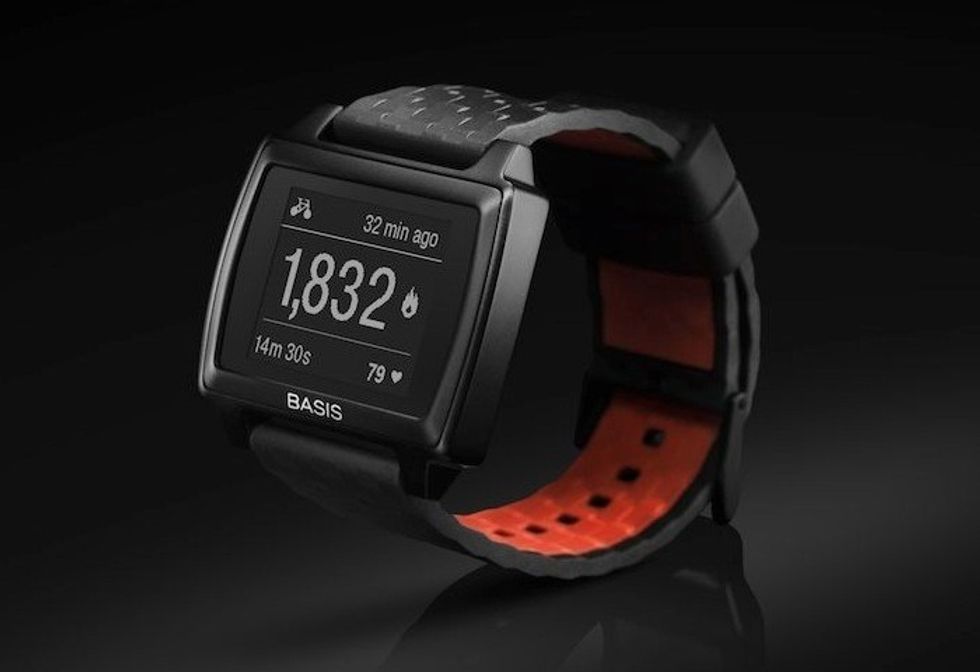 Basis
Basis Peak is a rugged tracker perfect for swimmers compatible with Android, iOS, and Web. For just under $185, the Basis Peak will remain waterproof under 50 meters. Basis will monitor heart rate, temperature, and various swimming metrics with a 4-day battery life. Not only is the Basis great for swimmers, but it's one of the better sleep monitors on the market… something any active swimmer will need lots of!
Now get to the pool or beach and track while you swim. Make every splash and stroke count!
And if you have sensitive skin and need a fitness tracker that will not give you a rash, check out our picks for the Best Fitness Trackers for Warm Weather and Sensitive Skin