Like GearBrain on Facebook
Fitness trackers are all the rage for those who want to keep tabs on their fitness goals and exercise regimes. Most are worn on the wrist for convenience and each brand has its perks when it comes to what they can measure and manage.
Now that summer is upon us, some trackers are better suited for warm weather when it comes to comfort. Same goes for those with sensitive skin who may develop rashes or are prone to other issues caused by some trackers and are seeking alternatives that do the job well.
These fitness trackers are not only great at what they claim to do, but they are perfect for using in warm weather and for those who may not be able to enjoy trackers of the past. It's time to get moving and track your progress in the process.
Mi Band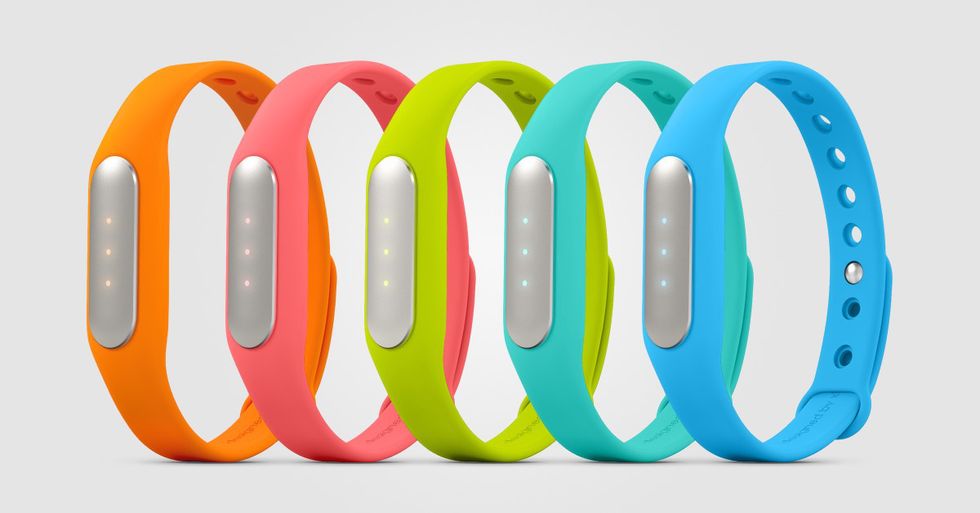 Xiaomi
Mi Band is the perfect choice for warm weather and for those with skin allergies. The wrist-worn tracker is made with an aluminum alloy sensor and a hypoallergenic silicone band. Mi Band monitors activity levels, tracks walking distance, measures calories burned, tracks sleep, and more. Along with fitness management, Mi Band provides incoming call alerts and has a built-in smart alarm that will wake you with a mild vibration to start your day with fitness on your mind. The tracker is fitted with a military-grade exercise sensor and comes in a variety of colors, is lightweight, and is only $14.99. Simply sync with the app via Bluetooth and start measuring and analyzing your fitness trends to reach new goals. Battery life is 30 days, which is four times longer than most brands. Plus, for summer water sports, the band is water-resistant and can withstand high temps.
Moov HR Sweat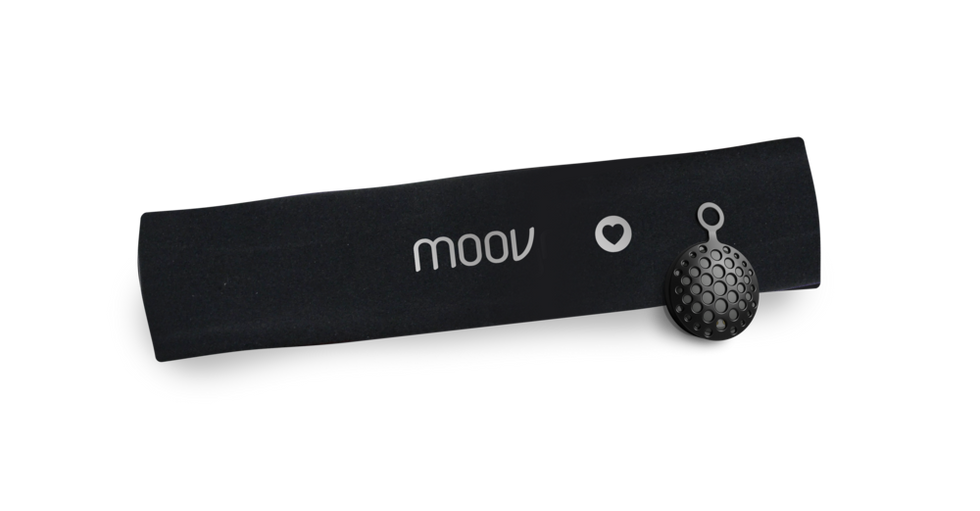 Moov
When you're ready to move, get Moov HR Sweat. This tracker/fitness coach is a limited edition piece, so grab one while they're hot… literally. Perfect for those sizzling summer workouts, Moov HR Sweat features Sweatproof Pulsevision™ technology, allowing the tracker to give the most accurate measurements possible. The $99.95 item comes with the Moov HR Core, one black headband, one charging cradle, one USB cable, and a manual to teach you the ins and outs of this heart rate-based fitness coach and tracker. Best suited for HIIT (high intensity interval training) workouts, the sensor is comfortably worn inside the headband – perfect for those with skin sensitivities who find wrist-worn trackers to be a nuisance.
MyZone MZ-3 Physical Activity Belt

MyZone
A comfortable belt worn around the middle ensures a tight fit and less chafing during those sweaty summer workouts. And MyZone MZ-3 Belt claims to be the most accurate and versatile wearable out there. With MyZone, you can store up to 16 hours of activity data, see real-time results on your smartphone, connect with like-minded fitness fanatics, link-up to workout equipment, and more. The belt uses Bluetooth, ANT+, and Analog technology providing a live display on the app from the wireless belt which is washable and water-resistant. Cost for the MyZone MZ-3 belt is $149.99, a fair price to pay for this high-quality gadget that's aimed to deliver.
Jabra Sport Pulse SE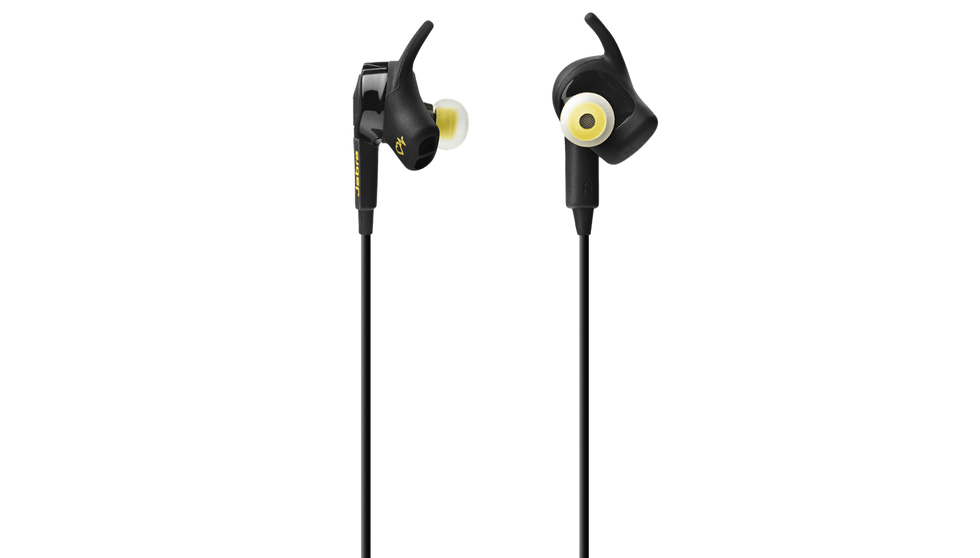 Jabra
Forget the wrist-worn tracker and use sports headphones instead. What could be better suited for warm weather or for those with sensitive skin? Jabra Sport Pulse SE is the world's first sports headphones with automatic VO2 Max measurement. Not only will Jabra Sport Pulse SE cancel out distracting outside noise to help you focus on your exercise, but the music pumping through will keep you moving.
Additionally, the in-ear coaching and real-time feedback will keep you on your game if you're ever inclined to quit or slow down. The built-in heart rate monitor will keep you training at the highest intensity so you can improve as you train more and more. The VO2 Max tracking makes the most of your oxygen intake to enhance your performance. These headphones are light and fit snugly so they won't come loose during even the most intense workouts. Jabra Sport Pulse SE is priced at $159.99.
Wahoo Tickr X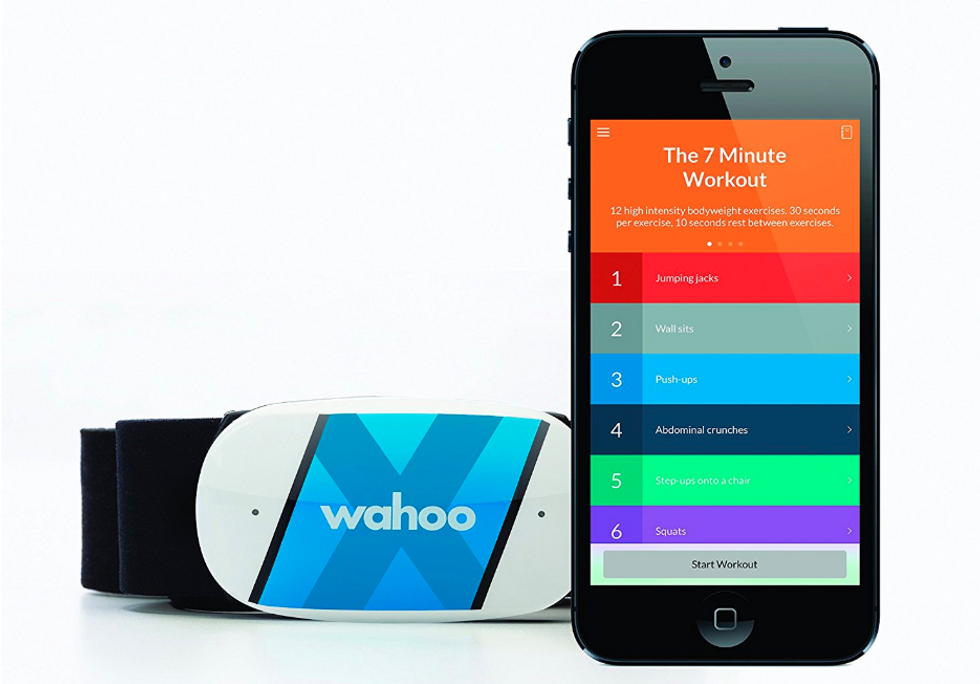 Wahoo
Wahoo Tickr X is a wearable heart rate monitor that provides data related to workout intensity, distance, reps completed, calorie count, and more. Worn around the torso, this tracker is perfect for summer workouts and for those who may get irritation on the sensitive wrist area. The $79.99 Wahoo Tickr X uses Bluetooth and ANT+ technology and can hold data from 16 hours of workouts. This tracker is waterproof and sweat-proof – an important factor for warm-weather workouts. Wahoo Tickr X can connect to a wide array of other fitness gadgets like bike or treadmill computers and sports watches and can be used with iOS and Android devices.
Bellabeat LEAF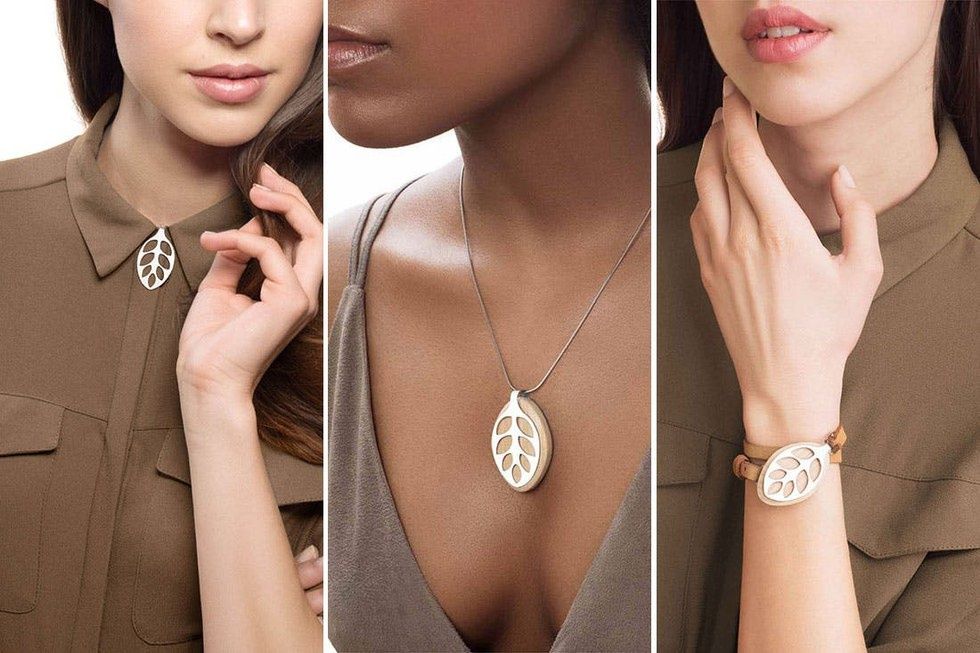 Bellabeat
For fitness fans looking for tracking capabilities as well as fashion, Bellabeat LEAF can't be beat. Bracelets, clip-ons, necklaces, and other jewelry-type fitness trackers are as pretty as they are precise. For those with sensitive skin, a necklace or clip-on is a far more comfortable option than some of the thick and heavy wrist-worn trackers on the market. Made for the environmentally-conscious consumer, these active wearables have an attractive leaf design that look both stylish and sporty. Bellabeat LEAF will measure activity, sleep, provide meditation exercises, keep tabs on one's menstrual cycle, help reduce stress, and more. Prices vary depending on the style purchased, so there's something for everyone. Check out more smart jewelry selections in our GearBrain round up.
Ear-O Smart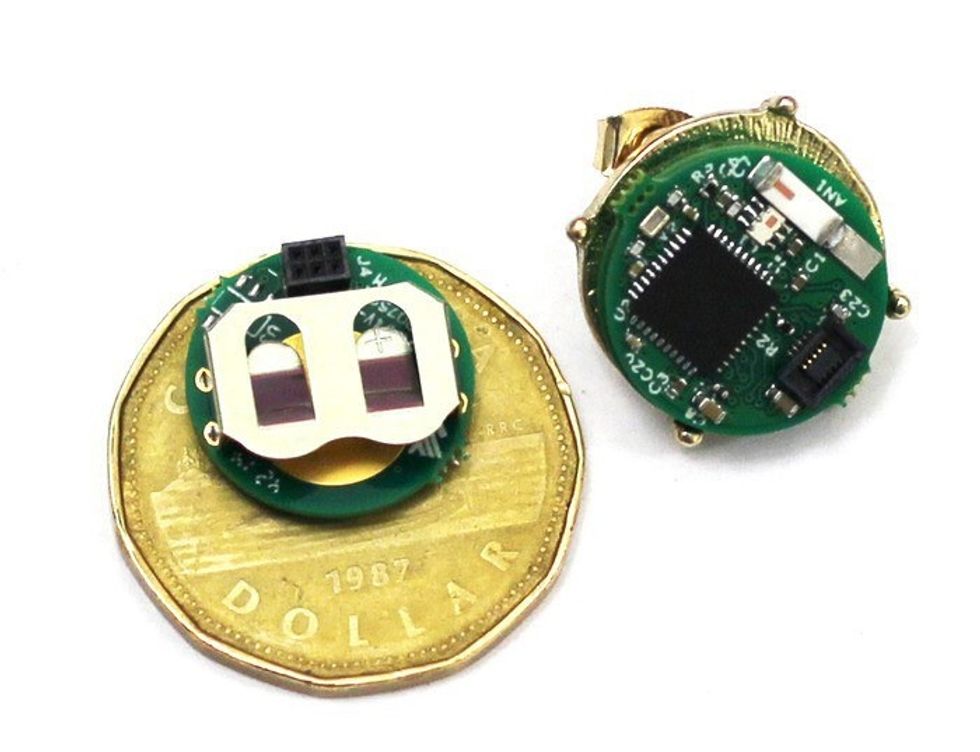 Ear-O
Now available for pre-order,
Ear-O-Smart
is changing the way
fitness tracking
is done. By swapping out the backing of a post earring with this high-tech fitness tracker, wearers will have the convenience and comfort from a fitness tracker never seen or worn before. A gift for those who cannot wear the usual trackers due to skin irritation.Ear-O-Smart promises to measure heart rate, calories burned, activity levels, and more via a Bluetooth connection to your smartphone. The device is comfortable and discrete and is lightweight at just 1.5 grams and sized smaller than a dime.
Pre-order
for $88.00 and be one of the first to try Ear-O-Smart with a 12-month warranty.
And for the summer swimmers out there, check out our picks for the 5 best fitness trackers for swimmers.
From Your Site Articles
Related Articles Around the Web
Like GearBrain on Facebook