As the weather gets warmer each spring, and we are starting to spend more time outside, there is no better time to either add to — or upgrade — your smart home devices. GearBrain has compiled some of the best deals we have found on seven essential smart devices that can help you save money, protect the environment and enhance your health.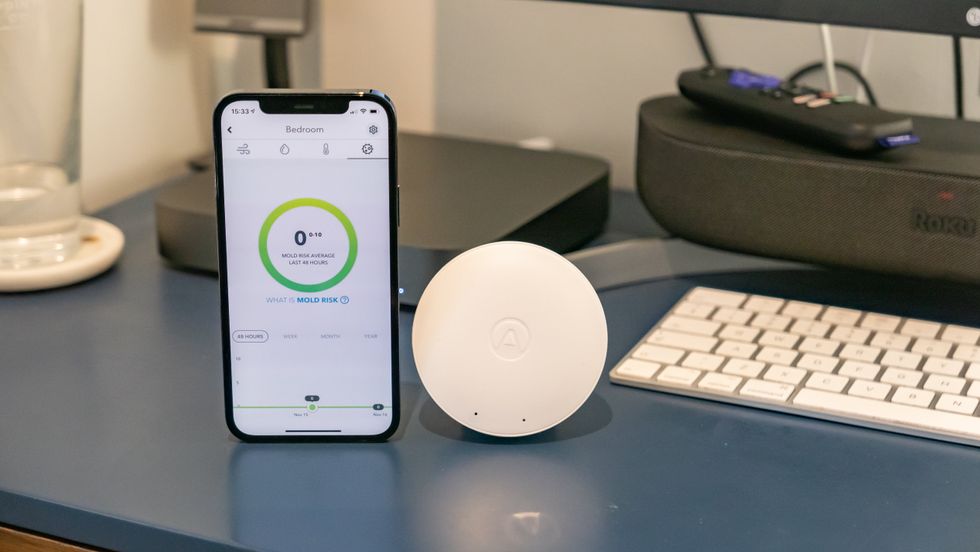 The Airthings Wave Mini and Airthings smartphone app GearBrain
Smart Air Monitors - Airthings Wave Mini

With the spring season comes allergies. One of the best smart devices then to help you during allergy season is a smart air monitor, which reads levels of toxins and chemicals (VOCs) in your home, along with humidity and temperature. You can also use smart air monitors to keep an eye on mold, and help ensure the air quality in a room is at the optimum level. Airthings Wave Mini is a viable smart air monitor and currently on sale for $63.99, 20% off on Amazon.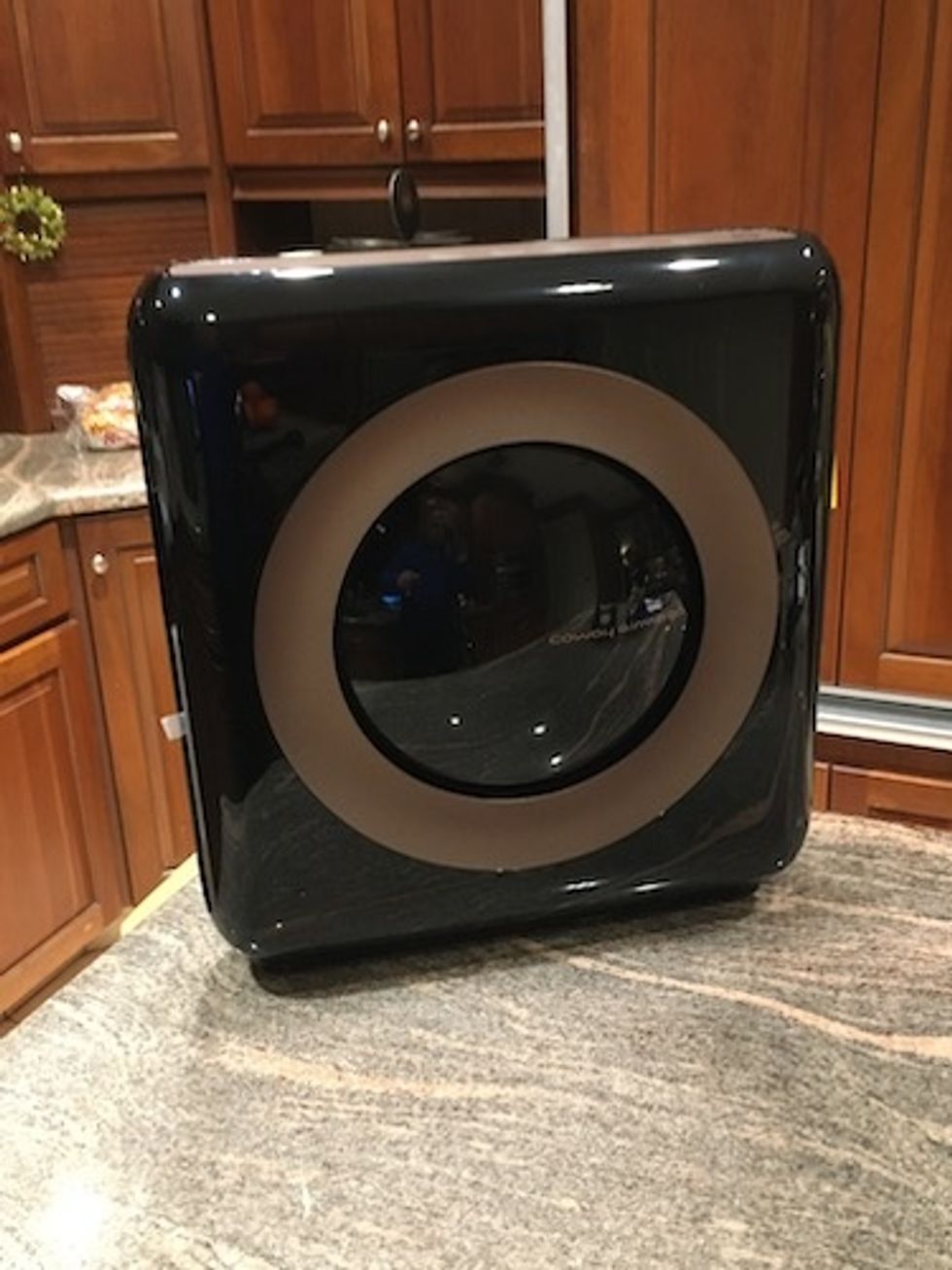 Coway Airmega AP-1512HHS Smart Air Purifier GearBrain
Smart Air Monitor and Purifier – Coway AP 1512HHS

There are smart air monitors that alert you to unhealthy levels — and those that also clean the air. These devices are more expensive since they do double duty, but for some it may be worth the extra price. Coway Airmega AP-1512HHS is one of our favorite Wi-Fi enabled air monitor and purifier, and it's currently on sale for $216.10 on the company website.
Orbit B-Hyve 8-Zone Smart Indoor Sprinkler Controller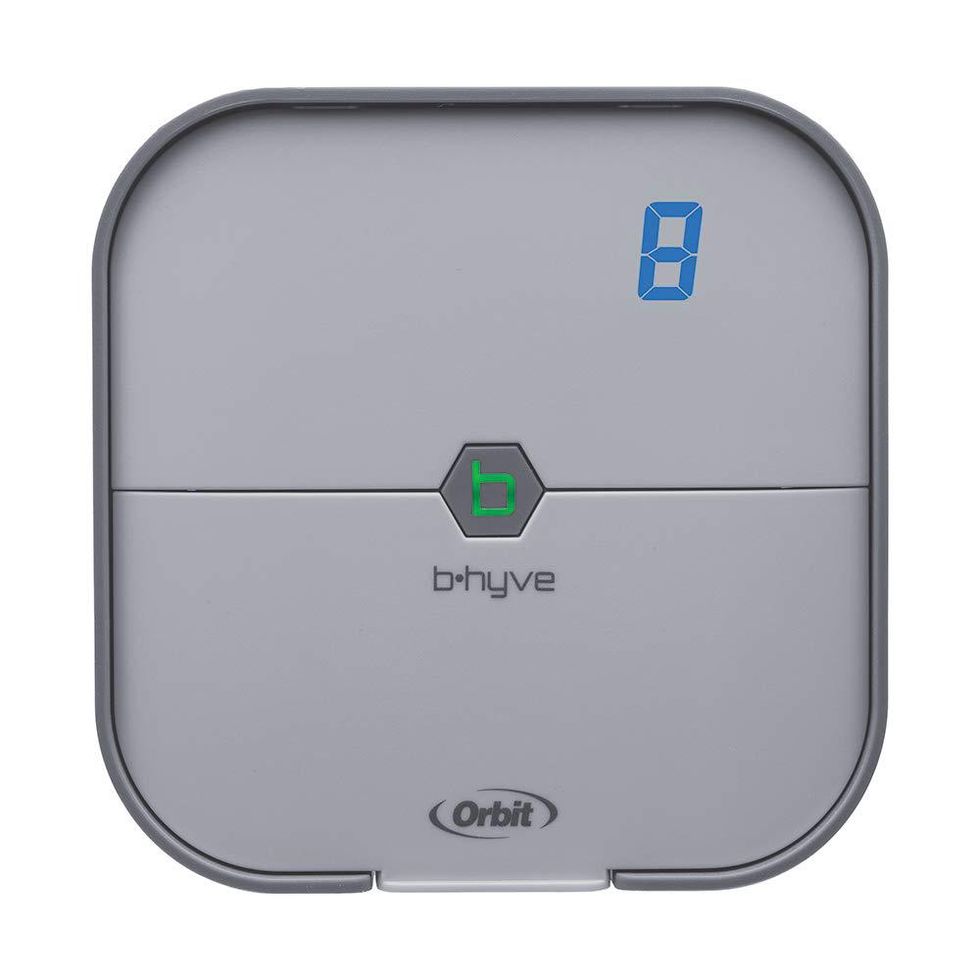 Orbit B-Hyve 8-Zone Smart Indoor Sprinkler ControllerAmazon
Smart Sprinkler Controller - Orbit B-hyve 8-Zone Smart Indoor Sprinkler Controller

Smart sprinkler controllers make it easier keep a lawn green and healthy without wasting water. Many work on a Wi-Fi connection and can be controlled through an app, as well as by voice if you have an Amazon Alexa or Google Assistant-enabled device. Orbit is one of the leading manufacturers of smart sprinkler controllers, and its B-hyve 8-Zone Smart Indoor Sprinkler Controller is on sale for only $65.70 on Amazon.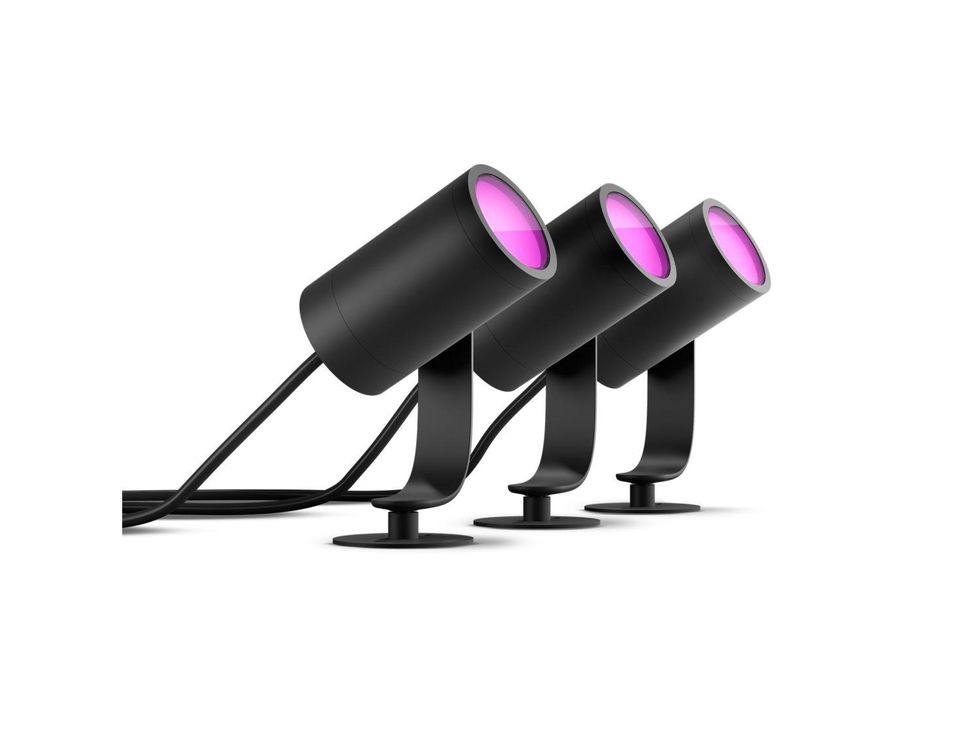 Philips Hue Lily Outdoor Spot Light Base KitPhilips Hue
Outdoor Lighting – Philips Hue Lily White & Color Outdoor Spot Light Base Kit

Philips Hue is a leader in smart lighting with products that work inside and outside a smart home. This smart lighting kit helps to lighten an outdoor space with easy controls that can create the perfect light for any occasion. It comes with three spot lights as well as a power supply and mount. The kit does require a Philips Hue hub, but it can work with all three voice platforms: Alexa, Apple HomeKit and Google Assistant. It retails for $339.99, but is currently on sale for $319.97 on Amazon.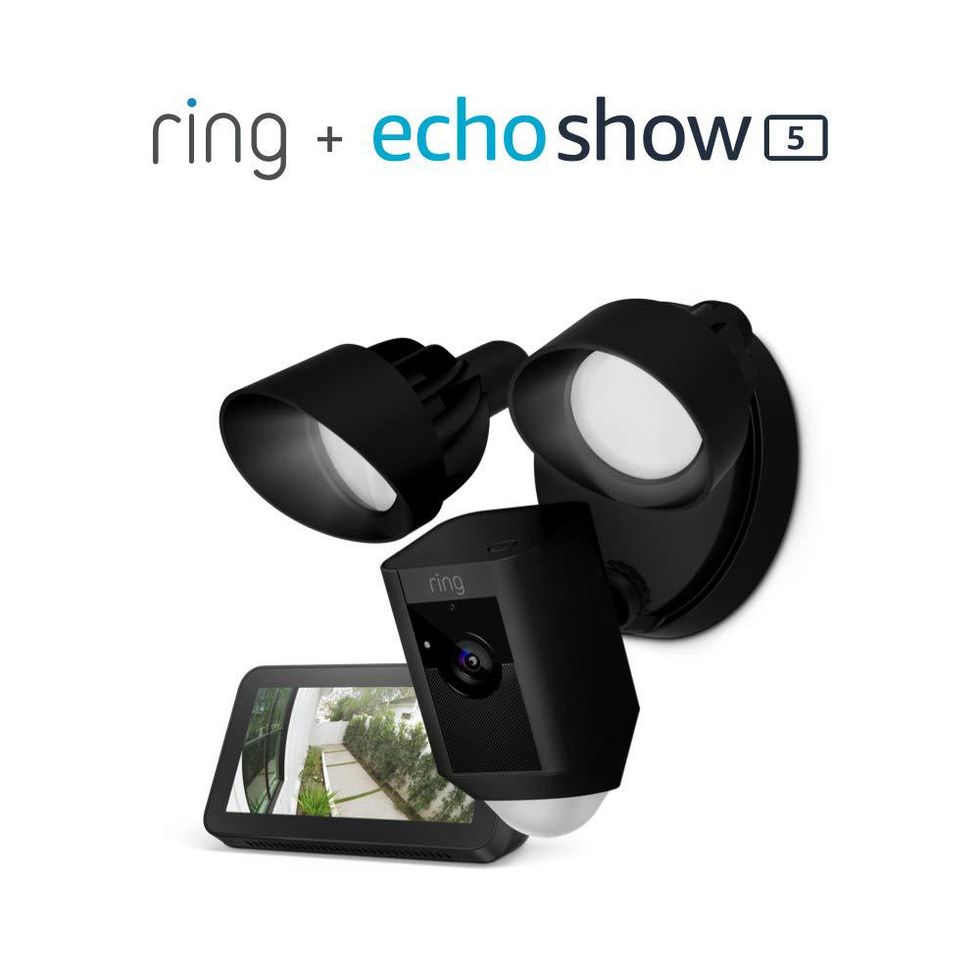 Floodlight Camera – Ring Floodlight Camera with Echo Show 5

Every home needs security lights — but every smart home needs a smart floodlight camera. These smart devices are excellent security devices, illuminating the outside of a home, while also allowing you to see, hear and speak with unwanted visitors on your property in real time, anywhere. Some smart floodlight cams work with smart speaker displays like the Echo Show or Google Nest Hub. This type of integration allows you another device to access the floodlight cam and see what's going on outside your home. We found a good Ring and Amazon Echo Show Deal for you. On Amazon, you can get 24% off Ring Floodlight Camera with Echo Show 5. Total cost is $219.99, $69.99 off $289.98.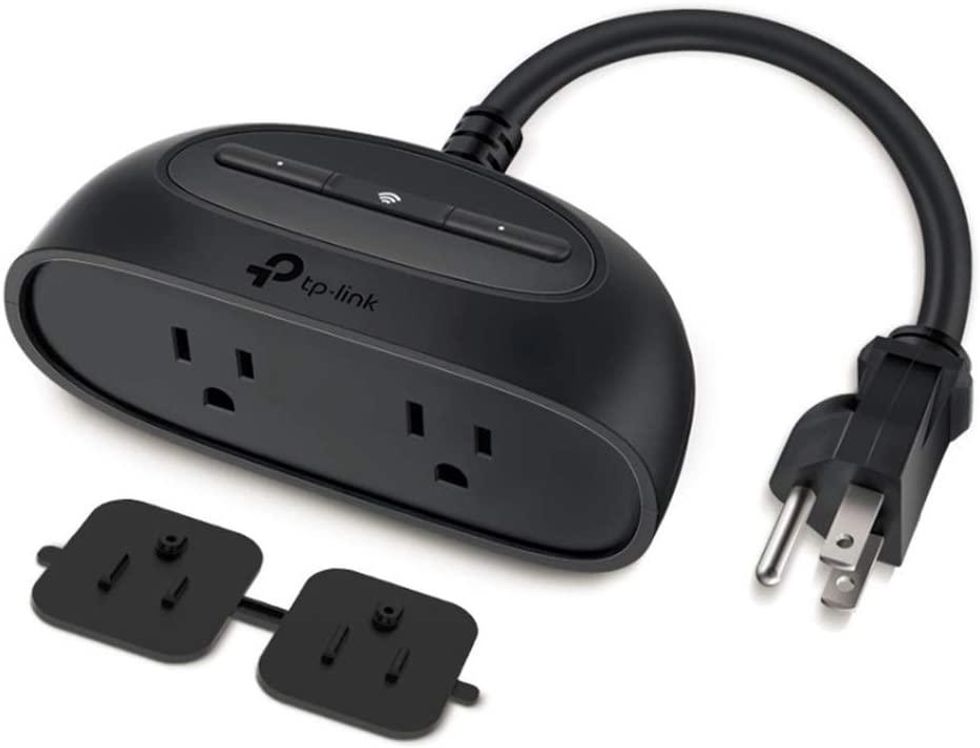 Outdoor Smart Plugs – Kasa Smart Outdoor Smart Plug (KP400)
Normally we hear about smart plugs controlling holiday lights, but they can be used year round. These smart plugs are waterproof and work on a long Wi-Fi range, some up to 300 feet. They can be used for to operate landscape lighting, swimming pool pumps and other outdoor appliances. You can control them with an app, or by voice control using either Amazon Alexa or Google Assistant. One of the best deals is for the Kasa Smart Outdoor Smart Plug (KP400). It does not require a hub, works with Alexa, Google Assistant and IFTTT, and is currently on sale for $19.99, 20% off) on Amazon.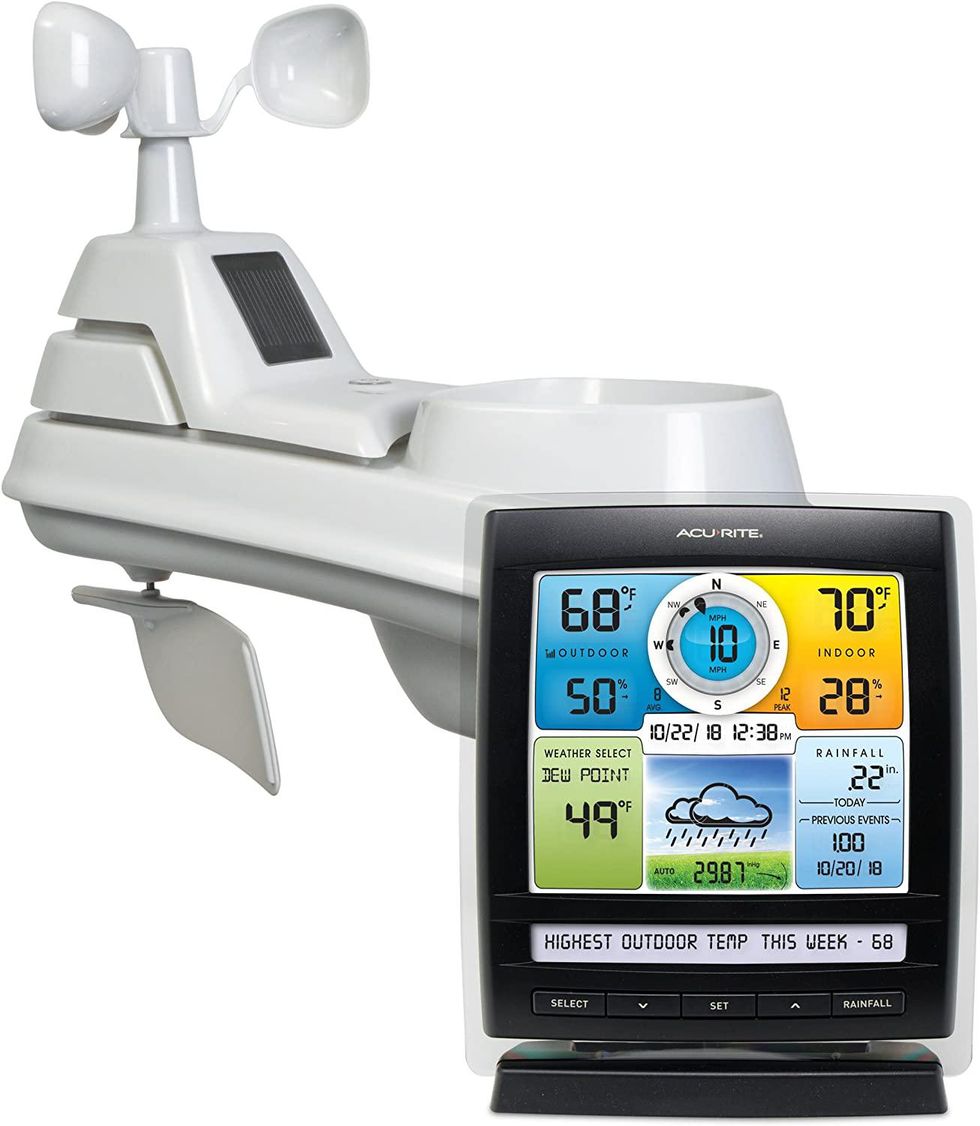 Smart Weather Stations – AcuRite Wireless 5-in-1 Home Weather Station
Want to know the exact weather conditions right outside your door? With the AcuRite 01512 Wireless Home Station, you can access your weather data using the company's AcuRite PC Connect, which links to your computer. This professional weather station can provide rain and rainfall history, wind speed and direction, outdoor and indoor temperatures, barometric pressure and the high and low record temperatures as well. It's currently on sale on Amazon for only $129.99 ($30 off.)
If you are not sure if any of these smart devices will work with your current smart home setup, head over to The GearBrain, our free, compatibility find engine which can help solve this problem for you. Tell us what smart devices you already have in your smart home, and The GearBrain can help you find out if these smart devices — or any other smart device — is compatible. It's that simple.
The GearBrain, First Compatibility Find Engine for Smart Devices www.youtube.com