When it comes to high-end headphones, French firm Focal is one of the better known names, with audio devices designed for professional and audiophiles alike. Now the company is launching its latest, Celestee, priced at $990 which for Focal is almost budget-friendly.
And yet — Celestee is a luxury item, with padded leather ear pads, ear cups and thick padded headband, along with aluminum details and bronze touches throughout. There is also a stainless steel grill on the outside of the ear cups, The new headphones are also being released in a navy blue color, which Focal says is the first time blue has been used by the company, and was selected as navy is "the new black," said designer and product colorist Doris Bölck, in a statement.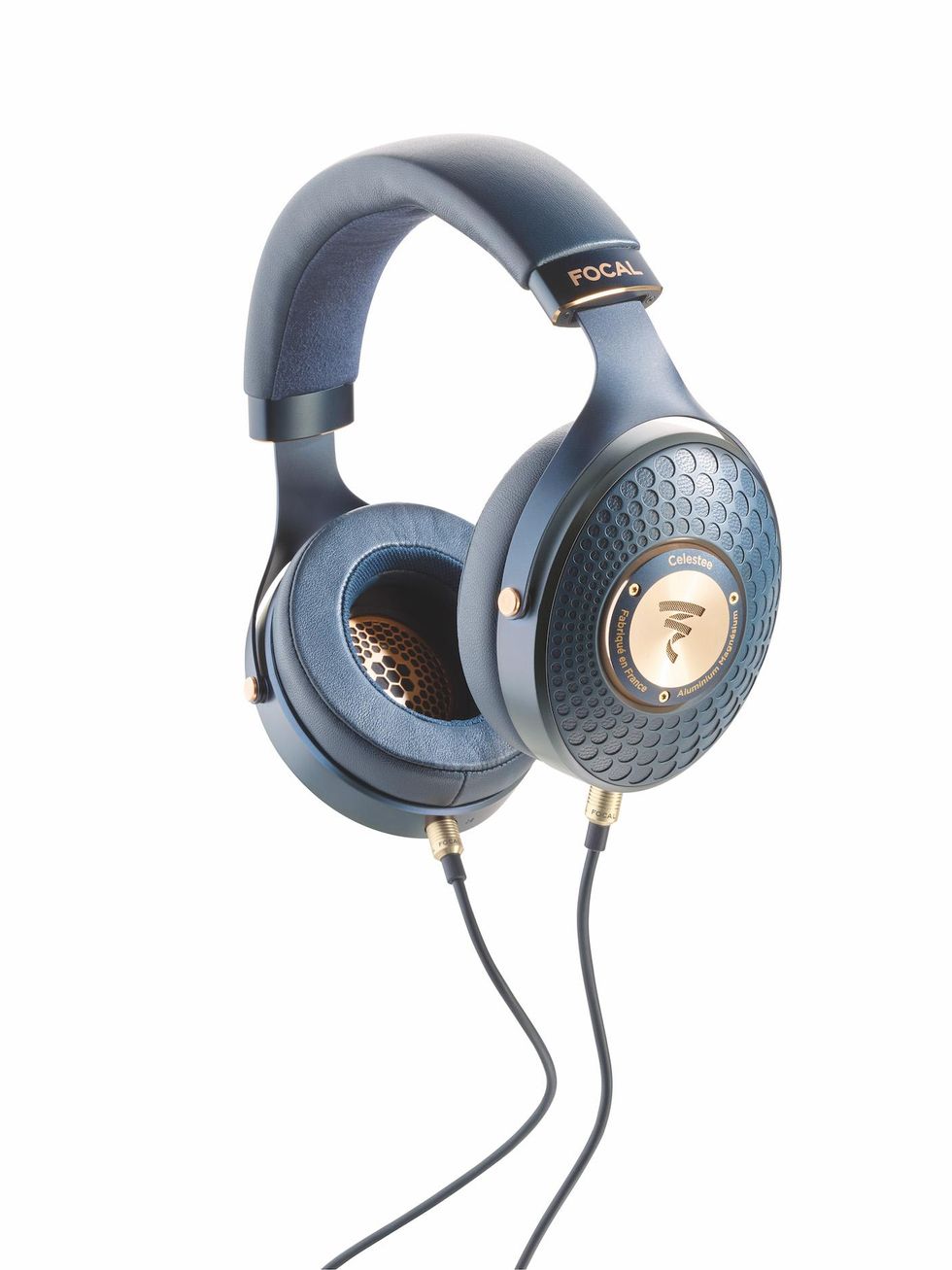 The Celestee headphones come with cables and a carrying caseFocal
Design aside, the technology in the headphones is also a focus. The ear pads, for example, are said to help enhance the bass heard through them, while also better supporting resonance, and the Celestee is designed with low impedance, at 35 Ohms.

Focal has been making headphones for the consumer market since 2012, most recently releasing the Stellia in 2019. The Celestee, its newest, weighs just .95 pounds, and has a frequency response of 5Hz to 23,000Hz.
The new headphones will be available in the U.S. starting in February for $990 through the company's web site, and will come with a carrying case, and a 4 foot mini-jack cable with a 1/4-inch mini-jack to Jack adapter so the headphones can be used at home, or away.
Focal Chora Surround Speakers - Pair (Black)