Like GearBrain on Facebook
Following the success of exercise startup Peloton, which live-streams exercise classes to displays on its stationary bikes, Food Network wants to do the same for cooking.
As part of a three-year deal with Amazon, the Discovery-owned channel will stream 25 live cooking classes a week to Echo Show smart displays, which users already tend to put in their kitchen and use as digital recipe books.
Read More:
Called Food Network Kitchen, the service launches in October and will include celebrity chefs like Guy Fieri, Martha Stewart and Bobby Flay, and give viewers the opportunity to ask them questions during the stream.
The service was announced on-stage at Amazon's big hardware event this week, which also saw the unveiling of almost $1,700 worth of new Alexa-equipped devices.
As well as the regular live content, the Food Network's service will include over 800 on-demand cooking classes and 3,000 tutorial videos, plus a selection of food shows like Barefoot Contessa, Good Eats, and The Pioneer Woman.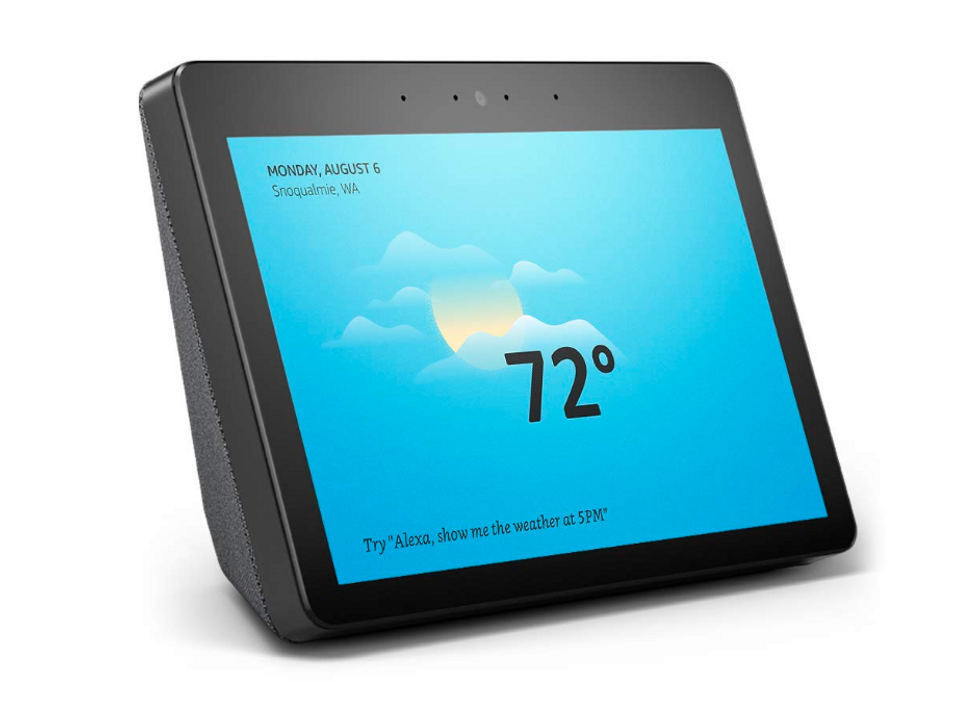 The service is designed to work on the Amazon Echo Show Amazon
Running on Amazon devices like the Echo Show, the app will let users buy recipes relevant to each cooking class, then have them delivered to their home using Amazon Fresh. Subscribers will also be able to ask Alexa to save recipes for later.

It is certainly an interesting time for streaming video content and subscription services. At one end of the scale we have Peloton, which has made a success from charging over $2,000 for its exercise bike, which then requires a $20 month subscription to access live and pre-recorded fitness classes.
At the other end there are older, sub-$10 services like Netflix and Amazon Prime Video, which each offer a huge range of content - but, at least in Netflix's case, are struggling to gain new customers. Apple and Disney are about to join the party with serviced of their own, and then of course we also have the new Apple Arcade gaming subscription service - plus individuals like Mario Kart Tour who think a big name is enough to charge as much as Apple's entire gaming catalogue.
The Food Network is hoping there are enough people who see real value in its unique offering, rather than dismissing Kitchen due to its one service costing as much as Apple TV Plus or Netflix.
Check out The GearBrain, our smart home compatibility checker to see the other compatible products that work with Amazon Alexa enabled devices.
Introducing Echo Show 5 - Compact smart display with Alexa - Charcoal
Like GearBrain on Facebook