Amazon's just released a new line of devices for its smart assistant Alexa, from a new clock, speaker and display — and even a light. Here's everywhere Amazon wants to extend its network, and Alexa, in the next 12 months — from your home, you car, your dog (yes) and your ears. There's a lot here, settle in with a snack, because you're going to be here for awhile. Here we go.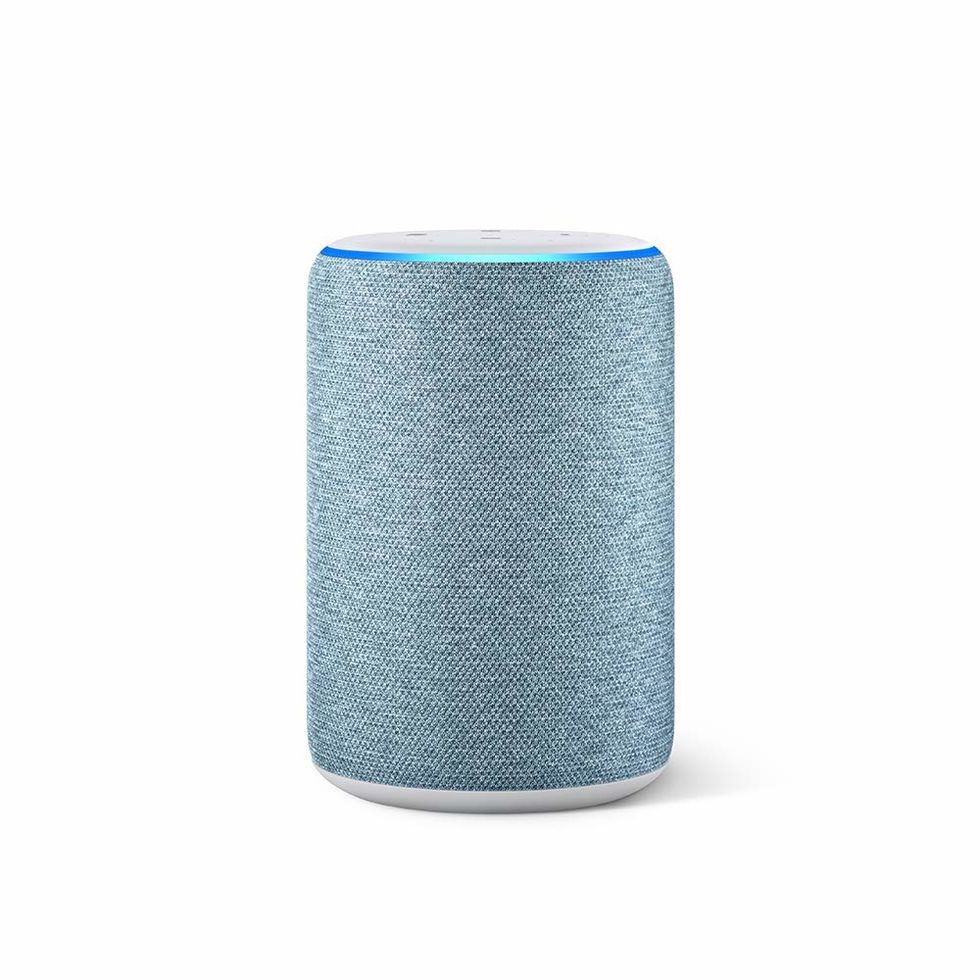 Amazon Echo is getting a refresh with a new fabric options, including a blue coverAmazon
Your Smart Home

New Echo devices
You're going to get a new Echo Dot with a clock feature built into it — following in the footsteps of the Lenovo Smart Clock for Google Assistant. This device looks just like the original Echo Dot, however, lacking a screen. Instead the time will be displayed through LED lights on the side in a digital format, and will cost $59.99, with pre-orders starting today, September 25 on Amazon's site, and the device available on October 16.
All-new Echo (3rd Gen) - Smart speaker with Alexa - Twilight Blue
The main Amazon Echo is getting a refresh, with some new fabric options, including one in a color called 'twilight blue,' and can be pre-ordered for $99, which starts shipping October 16. The sound ability from the Echo Plus is almost being put into the standard Echo. And there's a new higher end Echo coming called the Echo Studio, a bit shorter than the standard Echo and squatter too. (Dare we say it looks a lot like the HomePod?) but with the familiar blue light at the top, and priced at $199.99 (and yes, you can pre-order that today.)

Plus the Echo Show 8 is also available for pre-order for $129.99. And there's a new Echo Dot Kids Edition, with a new service called Alexa Communications for Kids, which is basically a walled garden that parents can create specifying exactly who kids can speak to through the Dot.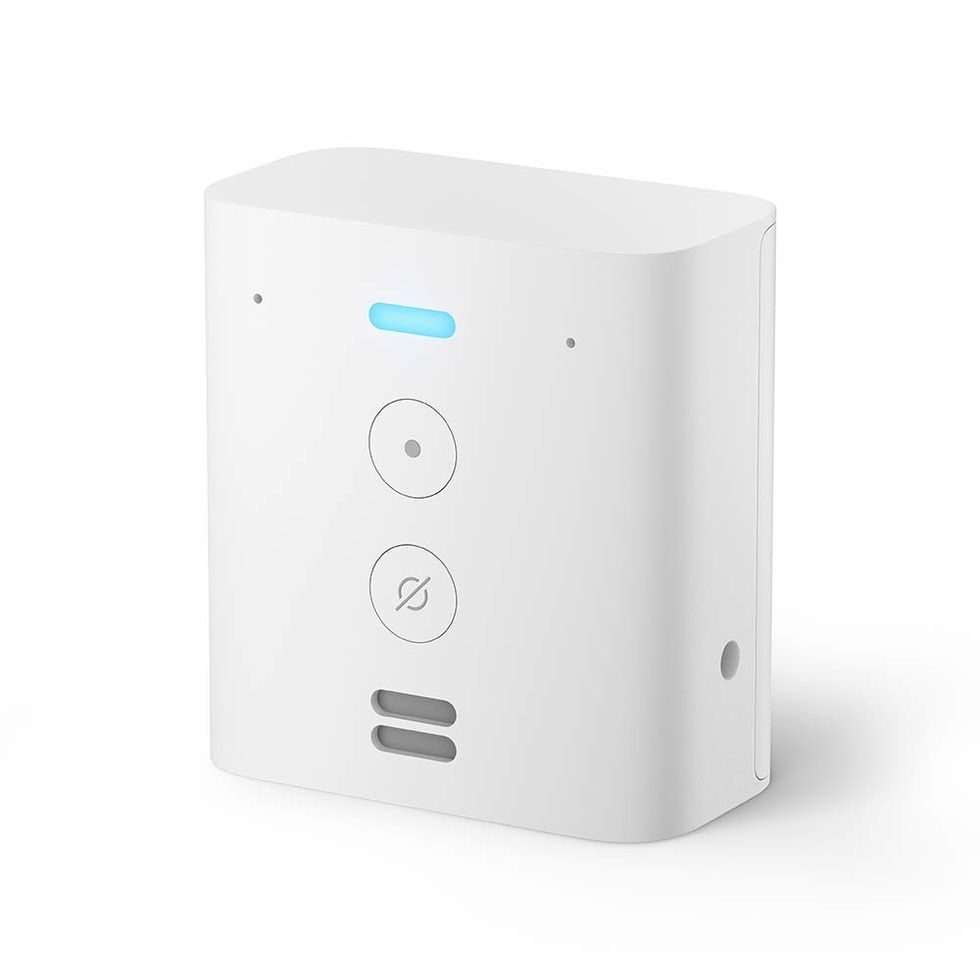 The new Echo Flex plugs into an outlet, and has a USB port so you can add accessories including a motion sensor and a nightlightAmazon
Echo Flex

This new Echo gets its own mention, because it's one that gets plugged into an outlet, anywhere you want, including a wall. The push to lift smart devices from a tabletop or flat surface, and make use of the wall, is growing. We've certainly seen smart home brands make use of this flexibility, including Philips Hue with its recent Smart Button, and of course smart switches that are bringing more integrated home controls to the wall, like Brilliant.
There's also a USB port on the Echo Flex — allowing people to charge up devices, like their smartphone too — or link up to other USB devices. It's available for pre-order today for $24.99 — but not available until November 14. There are two additional accessories you can add including a motion sensor and a smart nightlight — each of those will be $14.
Introducing Echo Flex - Plug-in smart speaker with Alexa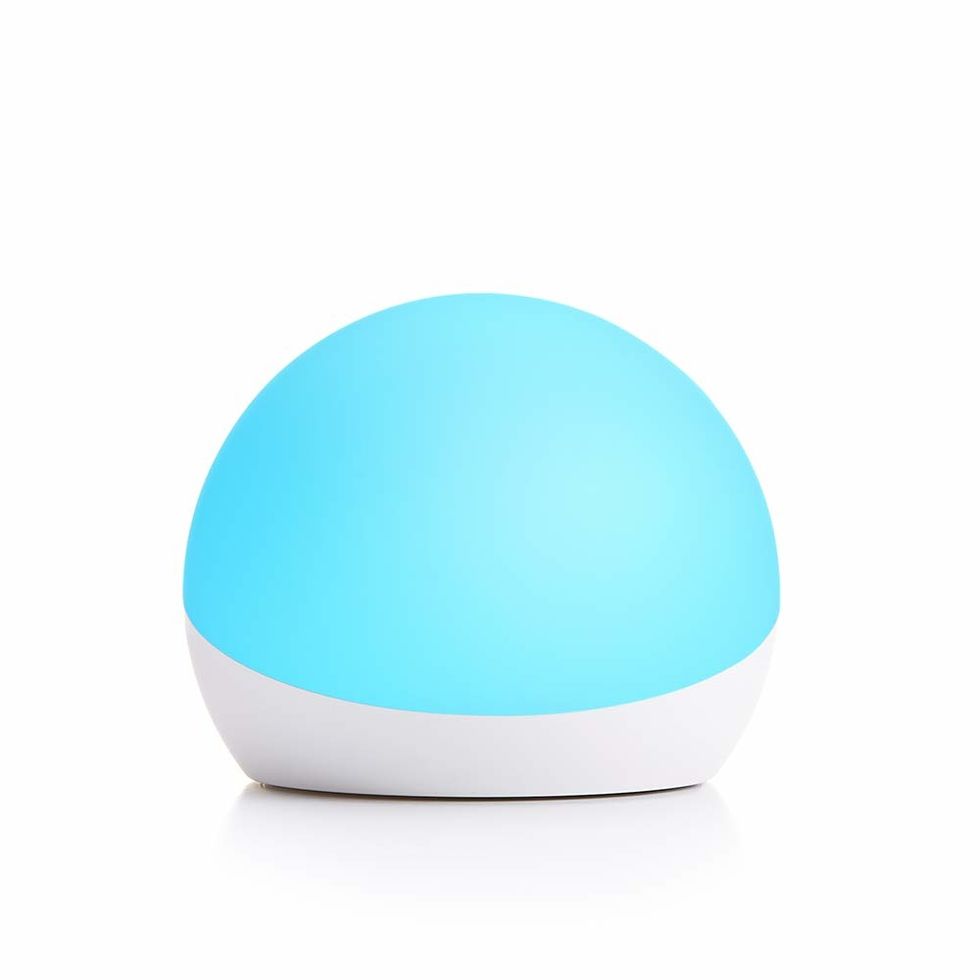 The Echo Glow is a hue-changing lampAmazon
Echo Glow

Want a big ball of light sitting on your desk? Amazon wants that too, as long as its the new Echo Glow, a half-sphere that changes colors, which can shift hues, and looks a great deal (and sounds a great deal) like Philips Hue's Go. The Echo Glow, however, is not portable and will need to be plugged into an outlet to work. The lamp will have a color-changing timer inside, shifting tones as the clock ticks down, which Amazon is calling the Rainbow Timer. The price is $29.99, it can be pre-ordered now, and will be available starting November 20.
Introducing Echo Glow - multicolor smart lamp for kids - requires compatible Alexa device
Eero
Amazon bought the Wi-Fi mesh device Eero this year, and is now integrating it firmly into the Amazon world. Eero is a system GearBrain has liked for a long time, and this new Eero is a dual-band router, and is going to be priced at $99, or a three pack for $249. You can buy it today if you live in the U.S, or in Europe by the end of 2019 for £249 or €279.
Ring
Following Amazon's continued integration with Ring, the company is pushing more devices and features that tie to the video doorbell.
A new device coming for the Ring line includes a new camera — priced at $99.99 — and designed for outdoor spaces called the stick up cam, which can be bought today on Amazon's site. It has a pivoting base, allowing it to be positioned in different angles. There's also a new indoor cam (yes, that's its name) which is meant for sitting on flat surfaces, and will cost $60. You can pick up both of them starting today.
Alexa is going to have more power to answer the door and even speak to visitors. One new features includes being able to talk to those who push the Ring doorbell, asking who is at the door, and even suggesting people leave packages at the side of the door and ask delivery people if something needs a signature. Visitors will also be able to leave messages for people with Alexa through the doorbell — think of this as a disembodied doorman.
Ring is also getting a kit that lets you add an existing alarm kit to the Ring, called the retrofit alarm kit, which is $199 on its own — or $375 if bundled with the Ring Alarm.
Ring Video Doorbell with HD Video, Motion Activated Alerts, Easy Installation - Satin Nickel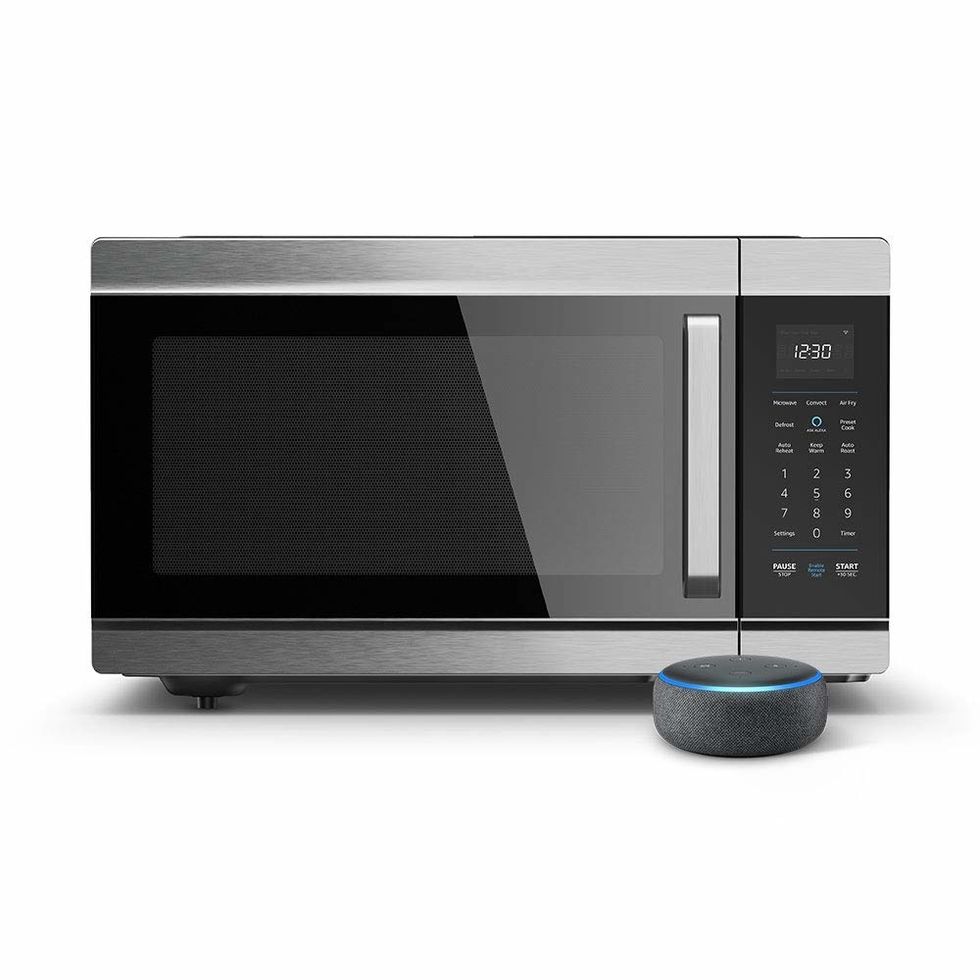 The Amazon Smart Oven is a convention oven, microwave, food warmer and air fryer which connects to AlexaAmazon
Kitchen

Yes, Alexa is coming to your kitchen — and in a much bigger way than an Echo sitting next to your toaster. Amazon is launching a new oven called the Amazon Smart Oven, which supports convection cooking, and also works as a microwave, food warmer and an air fryer. (Cue the applause.) You'll be able to scan barcodes from your phone or the Echo Show directly into the oven and start recipes. You can pre-order this oven — which looks almost exactly like your existing microwave — for $249.99 today, and it's available starting November 14.
Introducing Amazon Smart Oven - 4-in-1 convection oven, microwave, air fryer, and food warmer, Works with Alexa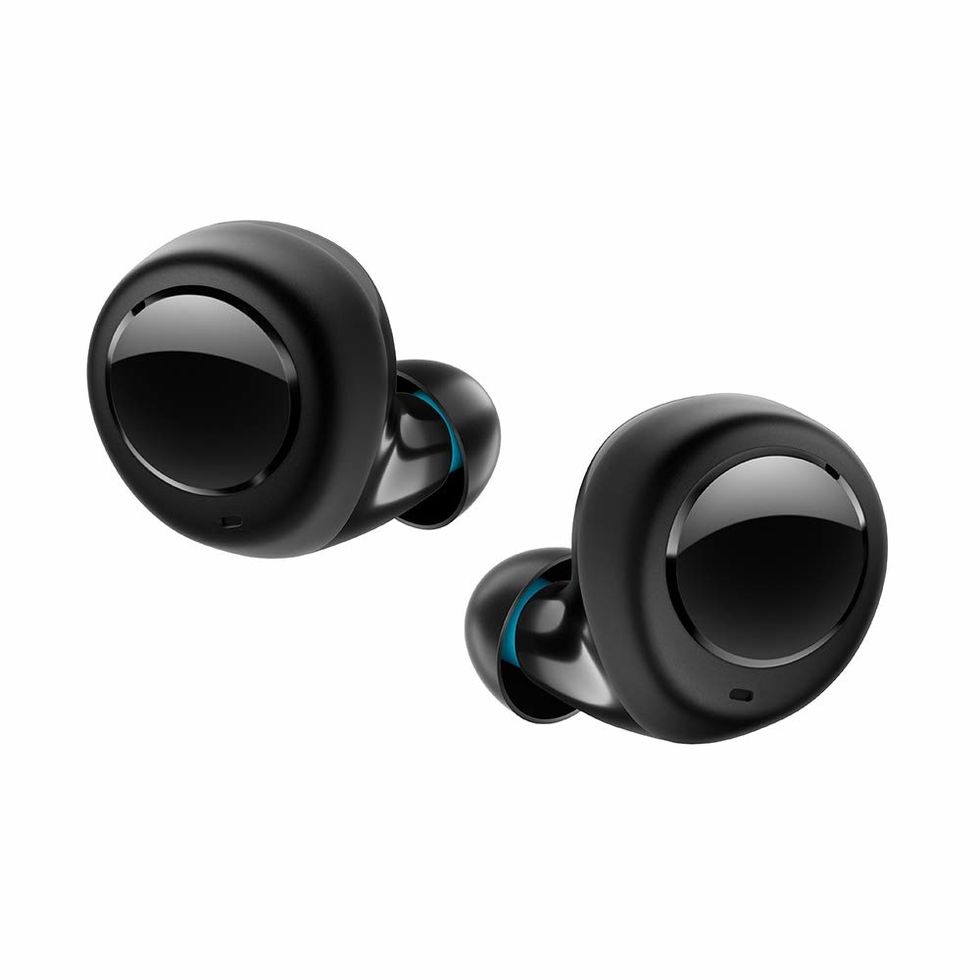 Amazon is launching new ear buds, which put let you speak to Alexa when you speak her wake wordAmazon
What You Wear

Echo Buds
With Amazon already pushing speakers throughout every facet of your home and your car, creating a headset for your ears makes sense. The new Echo Buds are wireless, and are packed with Bose inside. You'll be able to connect to Alexa, using the wake word, but also connect to any of your preferred voice assistants including Siri and Google Assistant just by tapping and holding on the device.
Priced at $129.99, they're available for pre-order today, with availability starting October 30. For now they appear to be coming just in a black color. But Amazon is giving a free three-month trial of Audible with early purchases of the new ear buds.
Introducing Echo Buds - Wireless earbuds with immersive sound, active noise reduction, and Alexa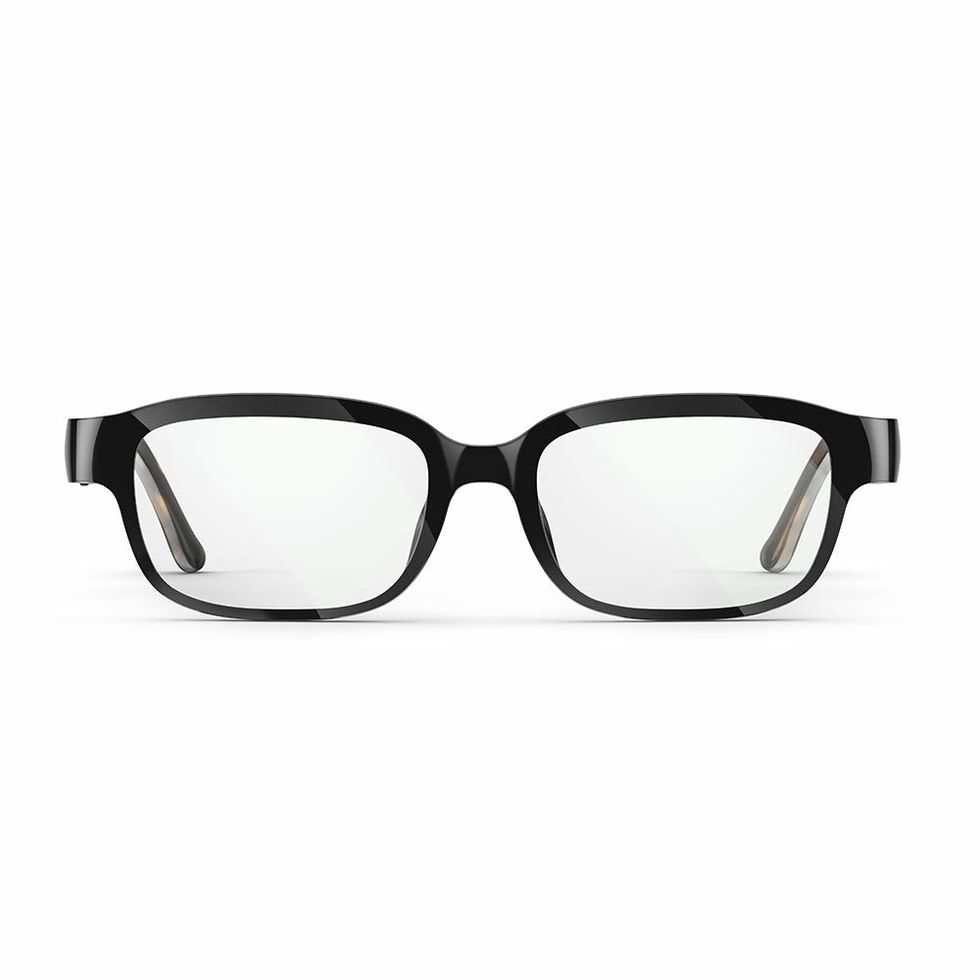 The new Echo Frames will have a speaker and microphone on the device and let you speak to and hear AlexaAmazon
Echo Frames

Amazon is also playing with smart glasses, like their competitors Google and, if the rumors are right, Apple. The black framed devices don't have a display or a camera, which is likely to be a relief to some. There's also a microphone with the speaker, which is positioned so Alexa speaks loud enough so you can hear — but not the people around you..
There's tactile controls on the arms of the frames, which allow you to get information from Alexa, and control some features like reminders. They'll cost you $179.99, and will have limited availability at launch, only through invite-only.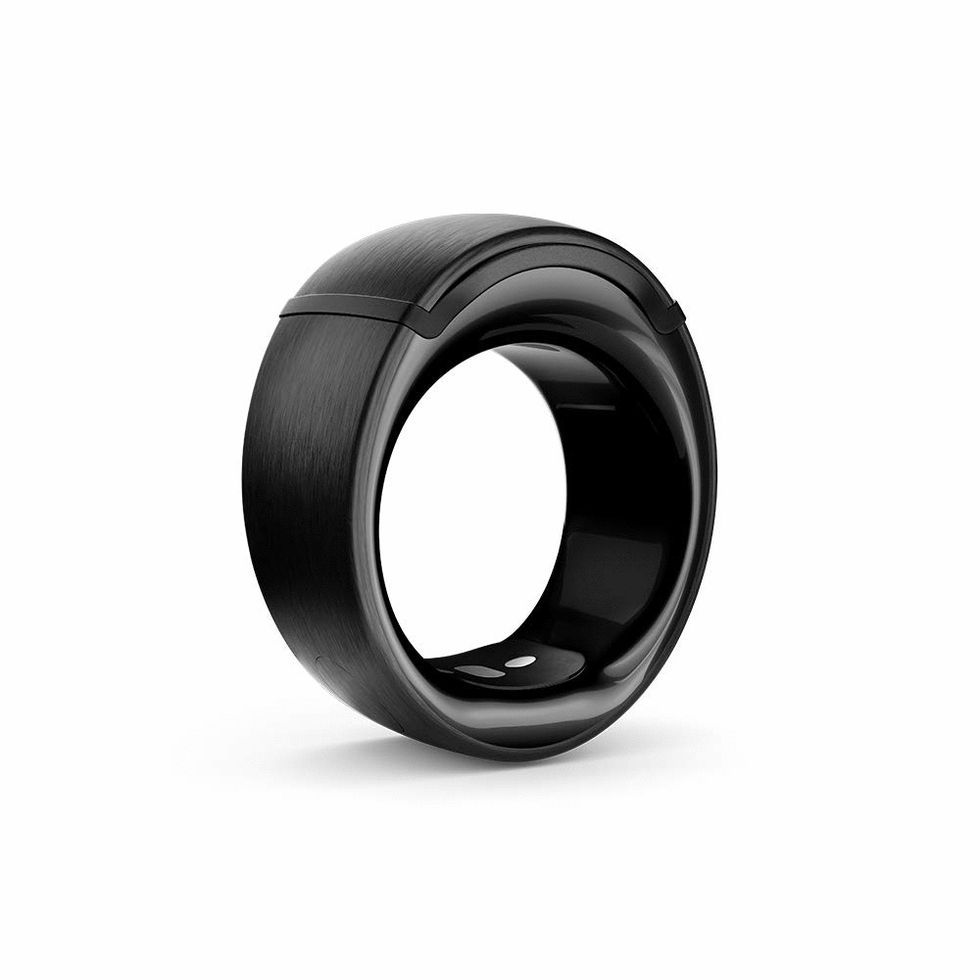 The Echo Loop, a $130 wearable, will be available through invitation onlyAmazon
Echo Loop
Where others have tried to go and stumbled to find an audience (like Ringly), Amazon has decided to move into the smart ring business with the new Echo Loop. It's a ring, fairly substantial in size, made of titanium, and — just like Ringly did — vibrates as a way of sending notifications to the wearer.
There's a button on the bottom that you'll click and you can hold it up to your ear when you want to start speaking to Alexa, or anyone on your contact list. This sounds similar to the Sgnl device that launched years ago on crowdsourcing platforms — and spectacularly failed. That device, which used a wristband design, never worked in delivering sound to a wearer's ear through conduction. (We know, we bought it, and tested it multiple times.)
Perhaps, Amazon believes it's nailed that ability here. The loop will cost $129.99, which is close to the $143 that Sgnl was priced at when it launched. Loop, like the Echo Frames, will have limited availability too, as an invite-only option. You can request one on the product page, but there's no guarantee that an invitation will be offered.
New features and other devices

Fetch

Sure to terrorize companies like Whistle, Amazon is moving very firmly into the pet market with a new device called Fetch, which is a smart dog tag that will be able to track a pet. The product isn't expected until 2020.Alexa Guard is also getting an update, which will allow people to use Routines to arm and disarm the control.
Amazon is making Alexa sound more natural, adding more expressions over the next few months, and be able to even mimic voices. That includes Samuel L. Jackson's voice, which will be the first celebrity voice to use the Neutral Test to Speech feature. And yes, you'll pay for that feature — which will be about $1.
Alexa's also getting a multi-lingual ability, which is rolling out today, which will let Alex switch between language.
And if you're streaming video on an Alexa device, like a cooking show, you'll be able to ask Alexa questions and you can get an answer displayed on the screen as text. This will tie into a new service for phones and tablets — like the new Echo Show —called the Food Network Kitchen with recipes and videos from the TV network.
Amazon Sidewalk
No, Amazon isn't setting up shop on the playground. (Well, yet.) But it is adding a new network connection, low-bandwidth, which will make it easier for your smart home devices to connect and operate. This means devices will be able to reach a bit further to link up from a dog's tracking collar, like Fetch, to a sensor on your garage.
You'll likely need this new connection, especially if you decide to buy every one of these new Amazon devices, which we think should set you back (if you get invited to buy them all) at about $1710 — and yes, that includes the new Samuel Jackson Alexa voice because we know you want that too.
how to speed up or slow down the way alexa speaks www.youtube.com