Ride-hailing company and chief Uber rival Lyft have entered into a partnership with Ford, paving the way for the car-maker's self-driving vehicles to join the on-demand taxi network soon.
The two companies explained on how they would work together to develop and test autonomous vehicles designs and technology.
Ford and Lyft will be focused on software design, user interface and customer experience — the latter Ford created headlines for after recently disguising a man as a car seat to see how pedestrians would react to a seemingly driverless car.
The aim is to make Ford's future autonomous cars available on Lyft's on-demand taxi network.
Raj Kapoor, chief strategy officer at Lyft, said: "We're focused on partnering with the auto industry because frankly, we think we can't do this alone and need each other to be successful. It's one thing to do tests with one or two cars. It's a whole different world doing this on a large scale."
This reasoning is similar to that faced by many technology companies looking to take on the century-old car industry. Google's Waymo car division recently stopped production of its 'Firefly' test car, instead opting to modify a fleet of vehicles bought from Chrysler.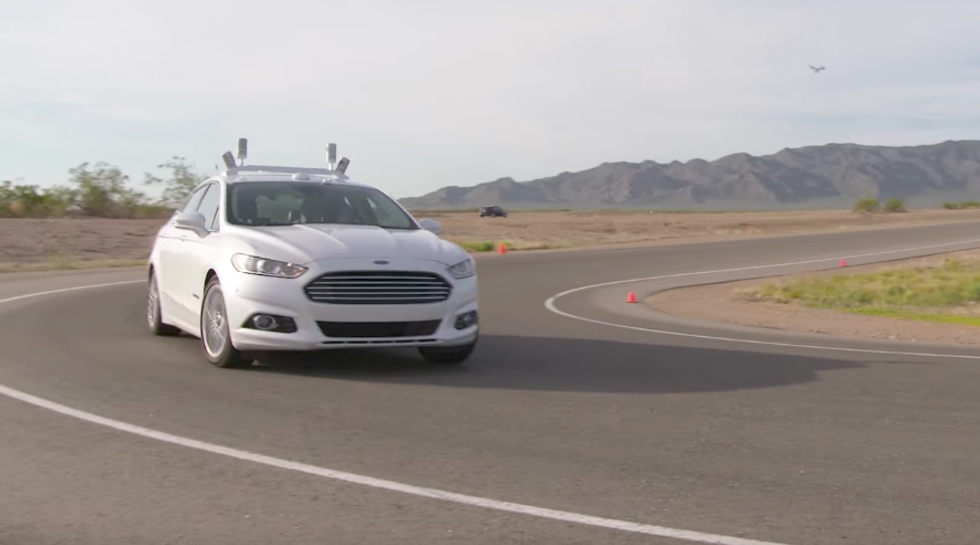 Ford plans to launch a fully self-driving car by 2021Ford Motor Company
The complexity and sheer scale of building a car from scratch is also believed to be why Apple pivoted away from vehicle production and towards the development of autonomous driving technology.
Lyft's Open Platform Initiative invites car makers and technology companies to team up and work together on creating self-drive technology. Autonomous start-ups Drive.ai and nuTonomy, as well as Google's Waymo, General Motors and Jaguar Land Rover are already part of the initiative.
The need to work together was emphasized by Ford's vice president of autonomous vehicles and electrification, Sherif Marakby. In a Medium blog post, he said: "Lyft has a network of customers, growing demand for rides and strong knowledge of transportation flow within cities. We have experience with autonomous vehicle technology development and large scale manufacturing."
"Both companies have fleet management and big data experience. With our combined capabilities, we believe we can effectively share information to help make the best decisions for the future."