Like GearBrain on Facebook
Those embedded in the Google Home world can pick up new smart devices from GE Lighting and its C by GE smart line. The coming launch will add a bit of muscle to the smart lighting space, which is already crowded with brands including Philips Hue, Lifx and Sylvania.
GE is certainly the brand that comes to mind for many consumers when they think of light bulbs, with more than 130 years in the lighting space. A partnership with Google, through its C by GE line though, is fairly new — launching in October 2018, with the release a smart lighting bundle which included a Google Home Mini and a C by GE light bulb that connects, automatically to Google Home, Google Home Hub, Google Max and Google Home Mini over Bluetooth — making the need for a hub non-existent.
"Having to add an additional hub is cumbersome and complex for consumers," GE Lighting's Paul Williams, its general manager of product management & growth, told GearBrain. "So consumers now have an easier solution."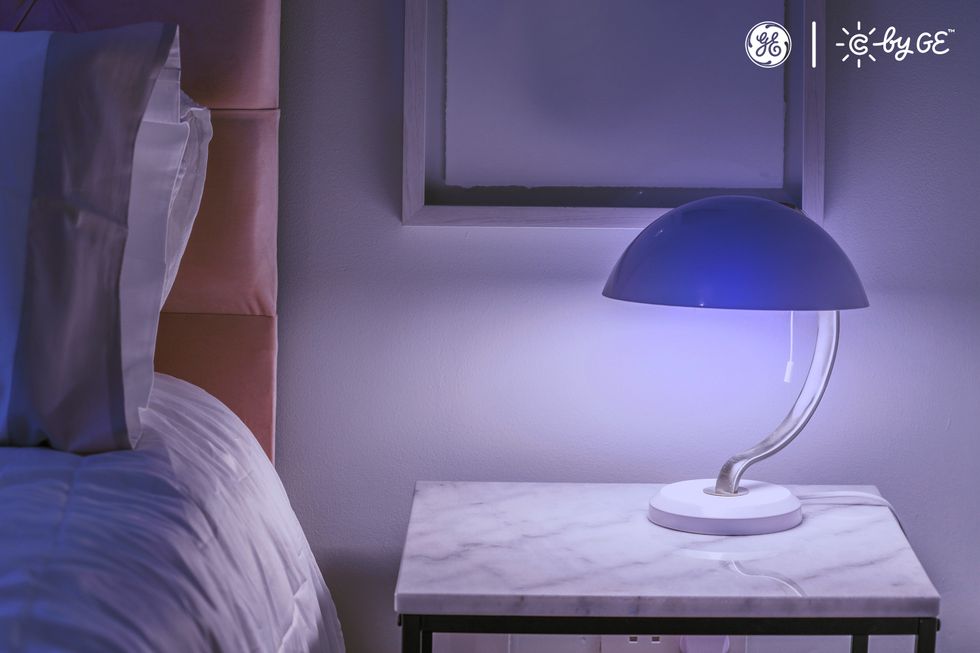 New C by GE color bulbs, include an A19, BR 30 and a light stripGE
Smart bulbs
GE Lighting is clearly making 2019 the year it pushes even more heavily into the smart home space, tripling its portfolio of smart connected products, said Williams. A new series of product launches start this quarter, with color LED bulbs leading the way including a standard A19, a BR30 and a light strip, all of which can controlled through an app, via voice and through customized routines and schedules. The goal is to help consumers feel more comfortable with smart home devices and controls, and hopefully sway those who haven't adopted these products yet.
People are nervous about automation when it happens," he said. "It can feel they've lost control of [their] space and make them feel uneasy. If you can offer suggestions about changes that you may make to their home about usage behavior, it becomes more palatable."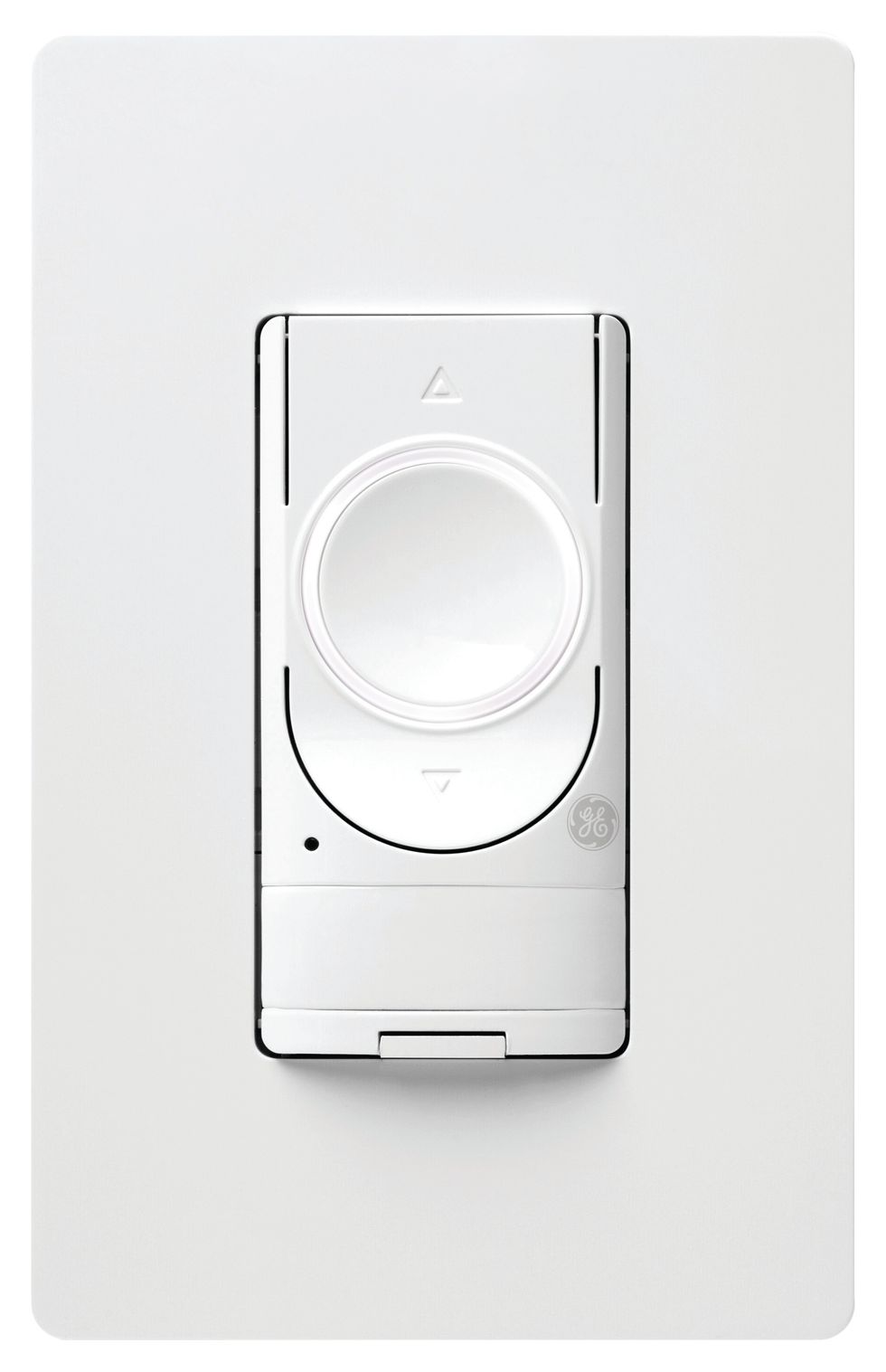 A new smart dimmer switch is coming this year, part of the C by GE lineup that works with Google Assistant without a hubGE
Smart switches

Smart switches are the bulk of this new product push, which will also work with Google Assistant without a hub, so people can turn on and of lights, dim and have remote control over lights through a smart voice assistant, an app, by touch or movement, via motion sensing technology. These are launching with an eye to those people who don't have smart bulbs in their home, or lighting fixtures that can't have smart bulbs added either.
"A chandelier may have 20 lights, and putting in a smart bulb may be cost prohibitive and change the look where you can't keep it sleek and looking like a chandelier," said Williams. "Putting a dimmer on that chandelier now makes it a smart device."
A smart dimming switch will be first, said Williams, and will also include motion sensing coupled with an ambient light sensor so that if someone walks into a room — but it's daytime outside — the bulb will not turn on, as light will be read in the space. That feature can be turned off, so that lights can turn on if someone chooses, no matter the time of day, Williams added. People will also be able to link these switches together to create customized routines.
A key feature of the new smart switches is also how C by GE bulbs will work with them, even if the switch is off. Crucially, smart lighting needs to be powered on to work — which means when a wall switch is flipped down, the standard way most people turn off their lights —smart lights are essentially rendered dumb. In short, they don't work. When paired with C by GE bulbs, and sensing they're being used, the smart switches will continue to control the lighting, even if someone flips them to the off position. Switches can also be linked together wirelessly creating a group that can be run through one customized routine.

A classic on and off light switch will be coming out in the second quarter for those who prefer the design that's been a home standard for decade, as well a battery-powered switches. These have been designed for renters and those who live in dorm rooms, for example, who can't or don't want to take on wiring.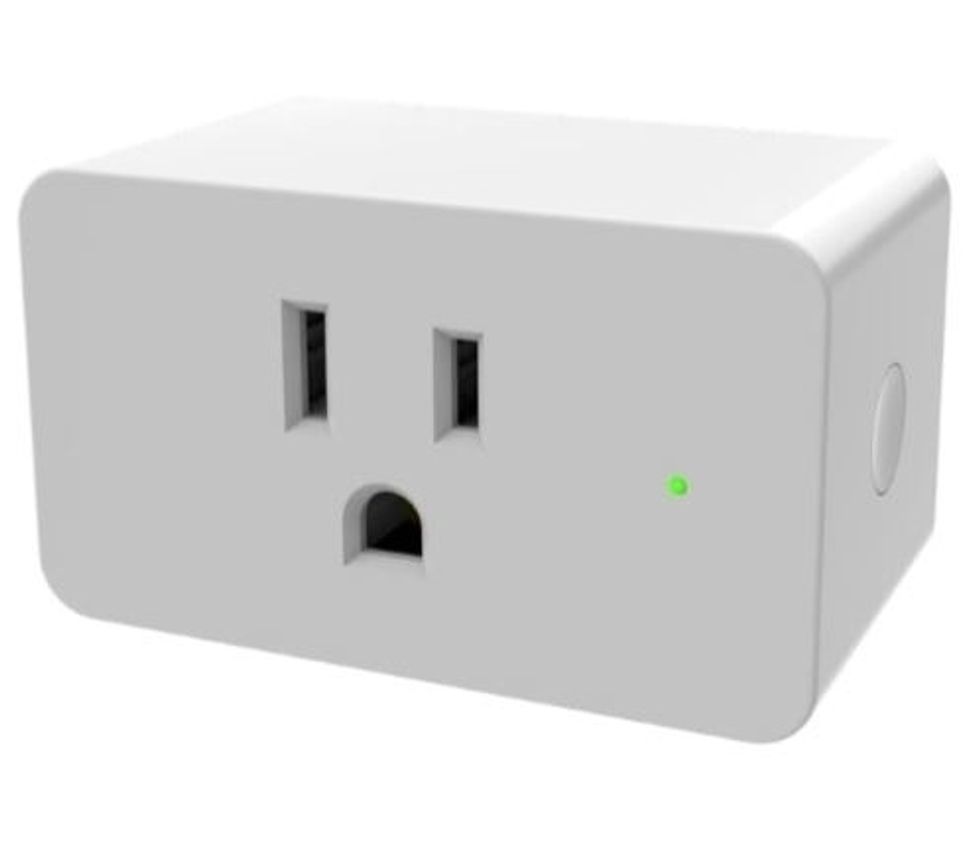 New smart wall plugs from C by GE can be controlled by an app, and by voiceGE
Smart extras

Also on the way are accessories that can beef up the way smart lights are used at home. A smart wall plug is in the lineup for launch this year, as well as a battery-powered motion sensor which will be able to turn on and off lights as someone moves through a room.
All the new bulbs and devices will work with either Google Assistant or Alexa — and Siri control is coming in the first part of the quarter. However, while people will be able to run their C by GE products without a hub over Google Assistant, they will need a hub to use Siri or Alexa.
While voice control of the home is one of the key ways GE is focused today, Williams said they're looking much further ahead to other ways people will run their home, including biometrics, like scanning someone's face, to determine who is actually in the space and fine tune what they want when they walk through the door.

"Facial recognition is at the top of list right now," said Williams, with GE watching as other consumer devices, like security cameras, are adding this feature. "It makes it easy to hitch ourselves to that."
Check out The GearBrain, our smart home compatibility checker to see the other compatible products that work with Google Home and Home Mini as well as Amazon Alexa enabled devices.
How to Create a Smart Dorm Room Part 1 - Smart Lights www.youtube.com
From Your Site Articles
Related Articles Around the Web
Like GearBrain on Facebook