Like GearBrain on Facebook
Microwaves get smart in the kitchen
Microwaves are one of the most essential kitchen gadgets and now they are easier to use than ever. GE released its latest innovation, the Smart Countertop Microwave Oven, at the beginning of the month and with it, a new partnership with Amazon's Alexa. The two technology giants created the stainless steel microwave with Wi-Fi and Alexa compatibility, a pre-programmed menu for various dishes, electronic display and an easy-to-use mobile app so you can cook and reheat your food perfectly every time. Food lovers can enjoy Alexa in their kitchen for only $140 on Amazon — and for an extra $15 they can get the microwave with an Echo Dot.
Household robots gets family member status

Roomba has spent the last few years at the top of the charts as one of the most talked about robots, but its reign may be in peril with the launch of Vector. Still in Kickstarter campaign mode, Vector is a personable robot with more than 1,000 animations, including a smart speaker feature, plus facial and touch recognition. Vector can also answer questions, set timers, take photos, manage smart home devices and even act as a blackjack dealer at the end of a long week. This robotic family member is $250, is set to ship in October — and a corresponding mobile app will be available on Google Play, iTunes and Amazon.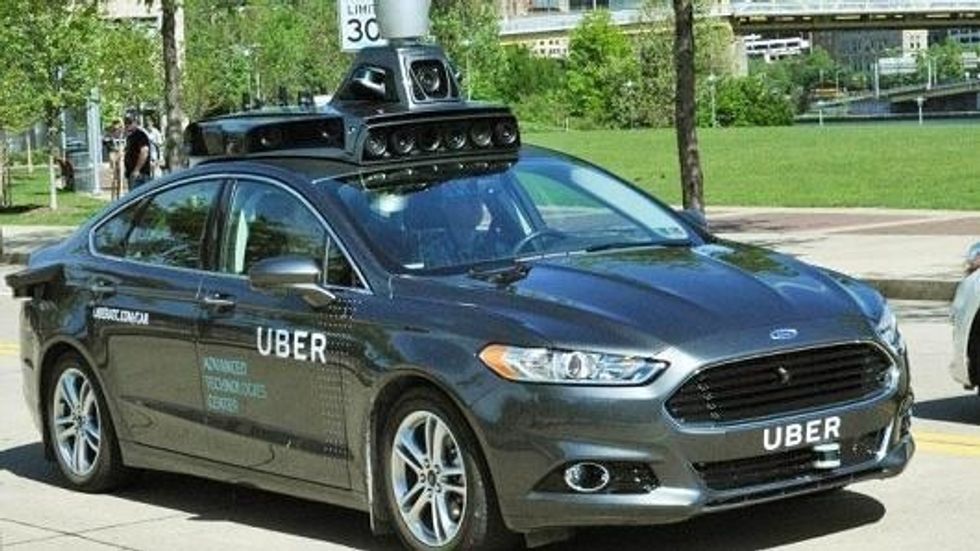 Uber
Autonomous Ubers head back to Pittsburgh
Uber makes headlines for its innovations — and controversies. This time, Uber's self-driving cars have headed back to Pittsburgh after being missing in action since a pedestrian was killed by one of the cars in March. Even though the self-driving technology allegedly underwent a significant revamp, the returning autonomous vehicles will now see two specialists seated inside to operate and troubleshoot. Uber has yet to announce when its self-driving cars will get back to being self-driving (and we argue, were they ever?), but they have released statements indicating that further reviews and testing will be done.
Samsung is one of the top innovative tech companies to date, but it has plenty of plans to stay ahead of the game. The company announced Aug. 8 that it is investing $22 billion into new technologies, including artificial intelligence, 5G capabilities, automotive electronics and biopharmaceuticals. They are mainly focusing on upgrading the 5G network and automotive electronics to create new and improved self-driving technologies. The multi-billion dollar technology investment is part of Samsung's even larger $160 billion plan to expand the company's capital, which is expected to bring roughly 40,000 jobs to the company.
[rebelmouse-proxy-image https://media.rbl.ms/image?u=%2F9bd6ne2F1i7oQ.gif&ho=https%3A%2F%2Fi.giphy.com&s=888&h=6cc456b3de9315b78ac94e954b9cacb3bee1fab536ef0d6b6593e84780a32007&size=980x&c=4095553986 image-library="0" pin_description="" caption="A new Atari game challenges you to shoot photos of the stars" crop_info="%7B%22image%22%3A%20%22https%3A//media.rbl.ms/image%3Fu%3D%252F9bd6ne2F1i7oQ.gif%26ho%3Dhttps%253A%252F%252Fi.giphy.com%26s%3D888%26h%3D6cc456b3de9315b78ac94e954b9cacb3bee1fab536ef0d6b6593e84780a32007%26size%3D980x%26c%3D4095553986%22%7D" expand=1 photo_credit=""]A new Atari game challenges you to shoot photos of the stars
Who said vintage video games are out of style? Atari made its debut in 1977, but one doctorate student decided that the classic game is far from done making an impact in the lives of gamers. Astrophotographer Alex Pietrow created a video game called Astronomer for the Atari 2600, using 8-bit astrophotography to create the game's graphics. The object of the game is to observe and take photos of stars with a telescope. If the player fails to get clear pictures of the stars within the designated short time frame they have to start over, similar to what true astrophotographers go through in the field. The game is available for free online at Javatari and the cartridge is also available for $18 through Packrat Video Games.
Venmo hits clothing retail apps

Venmo is a popular choice of payment between friends, colleagues and even some small businesses, but now the mobile app has made its way to clothing retail giant Abercrombie & Fitch. Shoppers can use the PayPal owned application to make purchases on the Abercrombie & Fitch and Hollister mobile apps. The corporation opted for Venmo as a payment option because of its growing popularity within younger generations. In the past year, the payment method has made around $46 billion and has also joined forces with Uber, Foot Locker, Lululemon and Forever 21, among others.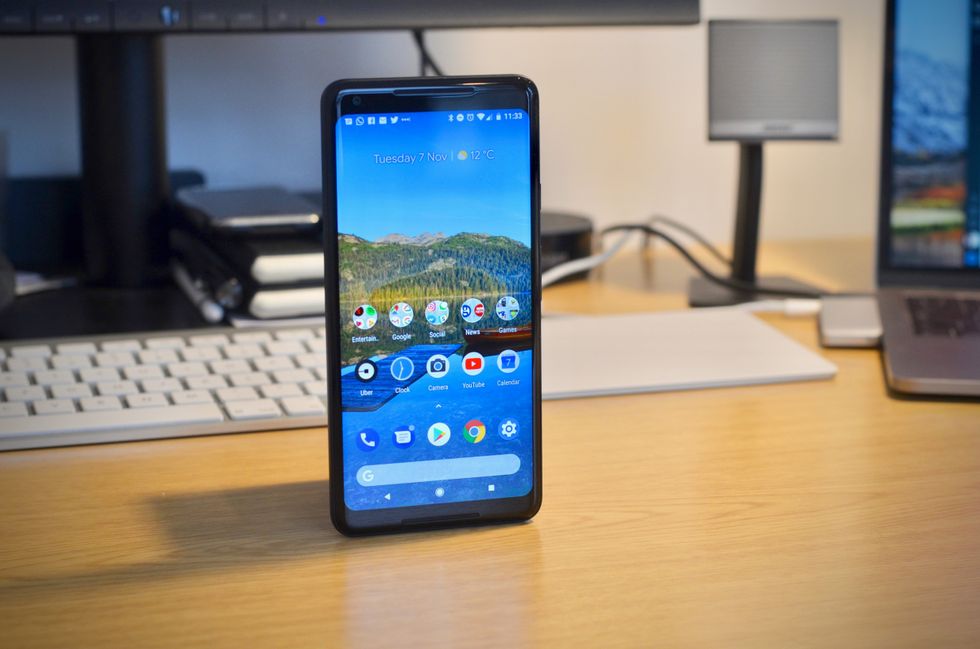 The Pixel 2 (above) is getting an upgrade this OctoberGearBrain
Google has been doing its best the past few months to amp up the hype surrounding its latest phone, the Google Pixel 3. One Pixel fan from the UK, however, took matters into their own hands and leaked photos of the device on Aug. 8. For the most part, the phone seems extremely similar to the Google Pixel 2 and other reports indicate that the major difference in the new phone lies within its software. Google has not confirmed the validity of the leaked photos, and many anticipate that no such validation will occur until the official unveiling on Oct. 4.
Check out The GearBrain, our smart home compatibility checker to see the other compatible products that work with Amazon Alexa, Google Home and Home Mini.
Like GearBrain on Facebook