Like GearBrain on Facebook
Amazon's secretive research and development unit, called Lab126 and responsible for the Kindle and Echo smart speaker, is busy working on another all-new device — a household robot.
That is the claim of unnamed sources speaking to Bloomberg. These people claim the robot, which is known internally as 'Vesta', after the Roman goddess of the hearth who was rarely depicted in human form, will be tested in employees' homes by the end of 2018, before heading to consumers in 2019.
Read more about Amazon Alexa:

However, it should be said right away that Amazon and other companies of its scale regularly develop products into the prototype and testing phase, but which never see the light of day. That said, Amazon is reported to be aggressively ramping up its hiring to make the robot a reality. Lab126 currently has dozens of open positions for roles like "software engineer, robotics" and "principal sensors engineer."
Although Amazon is known to build robots for working in its enormous warehouses, it is claimed that the Vesta project is unrelated, and is instead a domestic product intended for consumers.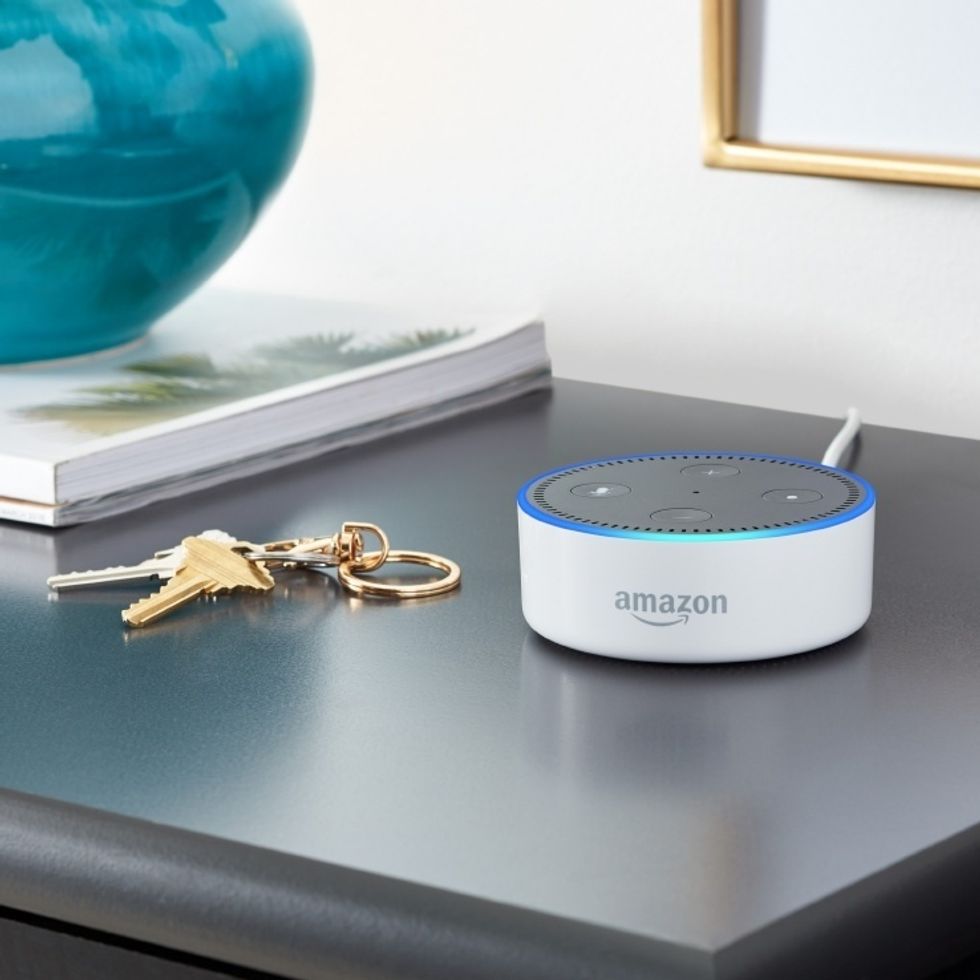 The R&D division for the Echo is working on a robot, insiders claimAmazon
As well as runaway successes like the Echo smart speaker range — and slow-burn success stories like the Kindle — Lab126 was also responsible for the ill-fated Fire Phone, Amazon's range of budget Fire tablets, and the Fire TV streaming devices.
The report claims that people familiar with the project speculate the Vesta robot could be a mobile Alexa device, following owners around their home and giving them access to Amazon's listening virtual assistant in rooms without an Echo speaker. Prototypes are said to have advanced cameras and computer vision software, helping them navigate around furniture and through doorways like an miniature autonomous car.

The idea of domestic robots is not as far-fetched as it first seems, although even the world's largest technology companies still have some way to go before they can be considered commercially viable, let alone a success. At the CES technology show in January this year, LG showed off its household robot called Cloi, but a demonstration in front of the world's press failed several times.
Also this year, Sony launched a new version of its Aibo robotic dog, 20 years after the original. The new Aibo can respond to a handful of spoken commands and recognizes when it is being petted, but cannot do much else despite its $1,700 price tag.
Although there is no indication that Amazon is getting into the cleaning market, shares in iRobot, the company which produces Roomba robotic vacuum cleaners, fell as much as 8.6 percent on Monday, April 23 as news of Amazon's robot spread.
And don't forget to check out The GearBrain to see what other smart locks and connected devices work with Google Home or Amazon Alexa enabled device.
Like GearBrain on Facebook