We get it - reading the instructions for a microwave meal just isn't something you want to waste precious seconds doing.
Thankfully, this new microwave from GE Appliances has a smartphone app which does the reading, the thinking and the oh-so-tedious button-pressing for you.
Read More:
Called the Smart Countertop Microwave, the device's companion app knows the cooking instructions for over 3,000 meal items, including frozen, refrigerated and fresh food. All you have to do is put your meal in the microwave, open the app, scan the food's barcode with your phone's camera, and the microwave gets to work.

GE says it will expand the app's catalogue over time, but unfortunately you'll still have to get up and collect the food yourself once the cooking is done.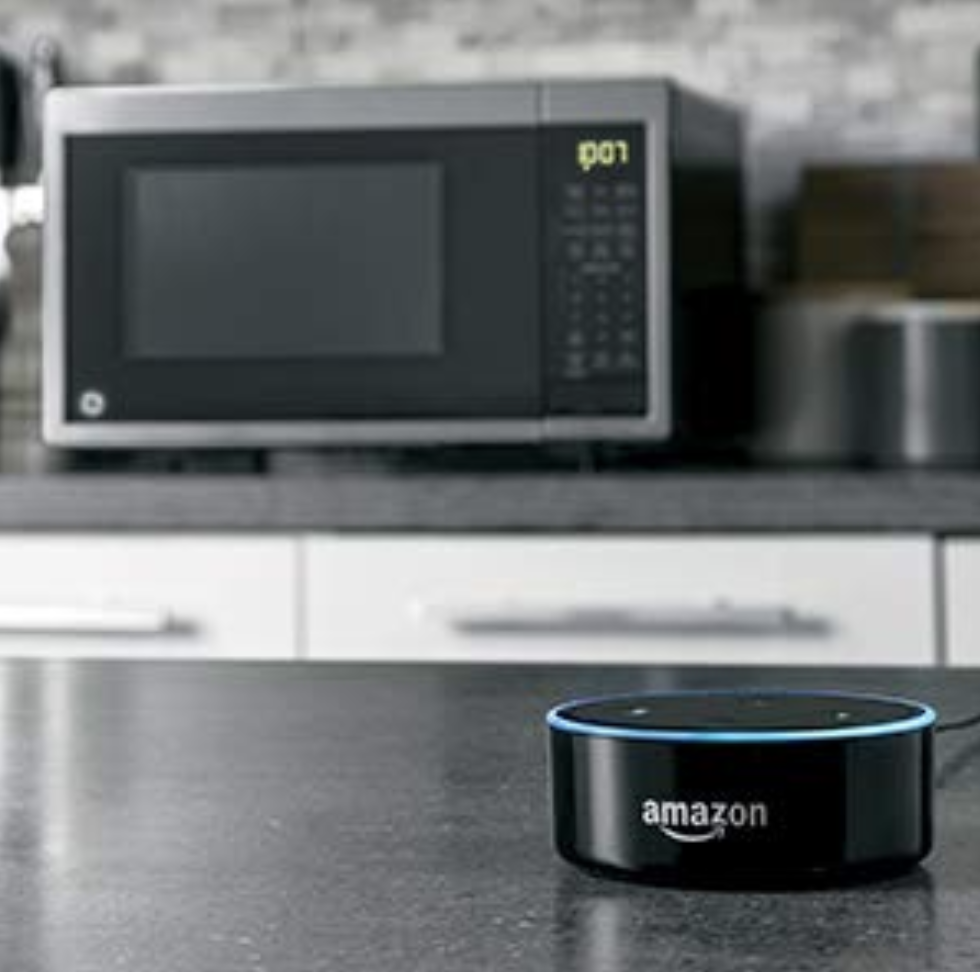 Alexa can be used to start and stop cooking, set a timer, and adjust the power levelGE Appliances
If you feel like going off-piste and using the microwave manually, then you can of course push the buttons, adjust the settings and set a timer yourself, like on any other microwave.
Or you can yell at Alexa instead, because the GE Smart Countertop Microwave currently comes bundled with an Amazon Echo Dot for $155. Hook the two up via the GE Appliances Alex skill, and you can ask your virtual assistant to start and stop the microwave, or adjust the power level and set a timer.
We think this might just be the perfect smart device for students heading to college later this year.
Check out The GearBrain, our smart home compatibility checker to see the other compatible products that work with Amazon Alexa.