Like GearBrain on Facebook
Hyundai-owned luxury auto brand Genesis has shown off a new electric concept car called the Mint, which it hopes will signpost the future of city-center personal transport.
The two-door Mint was revealed at the New York International Auto Show, during a week which has seen a number of high-profile electric vehicle launches in both New York and at the Shanghai Auto Show.
Read More:
Headquartered in Korean, carmaker Genesis says the Mint, which was shown off in green, naturally, has a range of 200 miles and can be charged at a super-fast rate of 350 kW, significantly quicker than what today's Teslas are capable of. But, this being a concept, the numbers quoted are somewhat meaningless for now.

Given such a high charging rate (and likely quite a small battery, given the size of the car) charge times should be shorter than most other EVs, if the Mint makes it into production.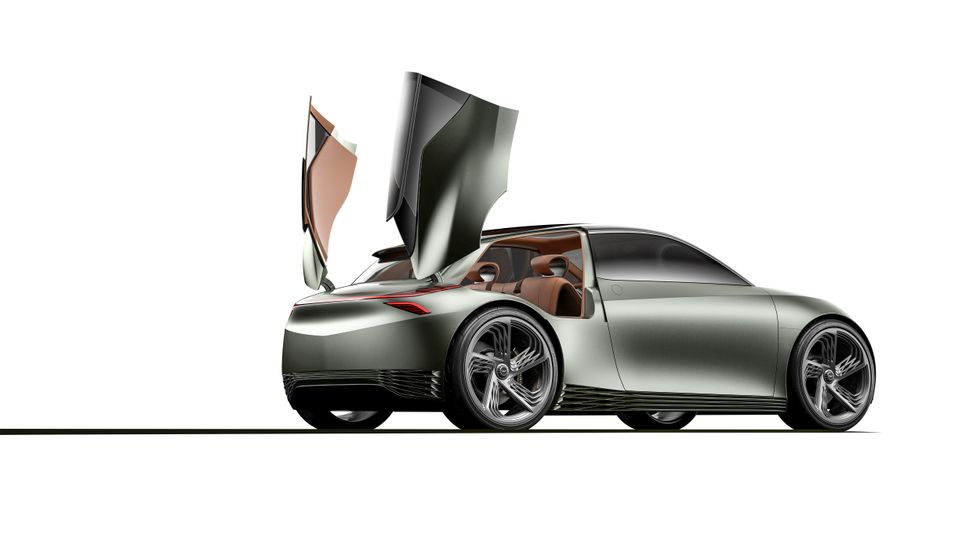 The Mint features innovative vertical rear doors to provide access to the cargo areaGenesis
What's interesting is how Genesis has bucked the automotive trend in going for a compact vehicle, instead of the globally-popular SUV and crossover formulas which have lined car makers' pockets over the last decade.

Generally speaking, most electric vehicles are on the larger side, due to the extra space on offer for batteries, meaning increased range.
Instead, Genesis looks to be going after the upcoming Honda E and an electric version of the Mini, both due on sale in 2020. The company describes the concept as a "lightweight runabout [which] reimagines the iconic shape of the city car, tailored to the needs of modern lifestyle."

But what the two-seat Genesis Mint misses in terms of size, it makes it for in style. The car is a good-looker (at least to our eyes) and features a novel cargo area which is accessed by two vertical scissor-style doors on the rear flanks.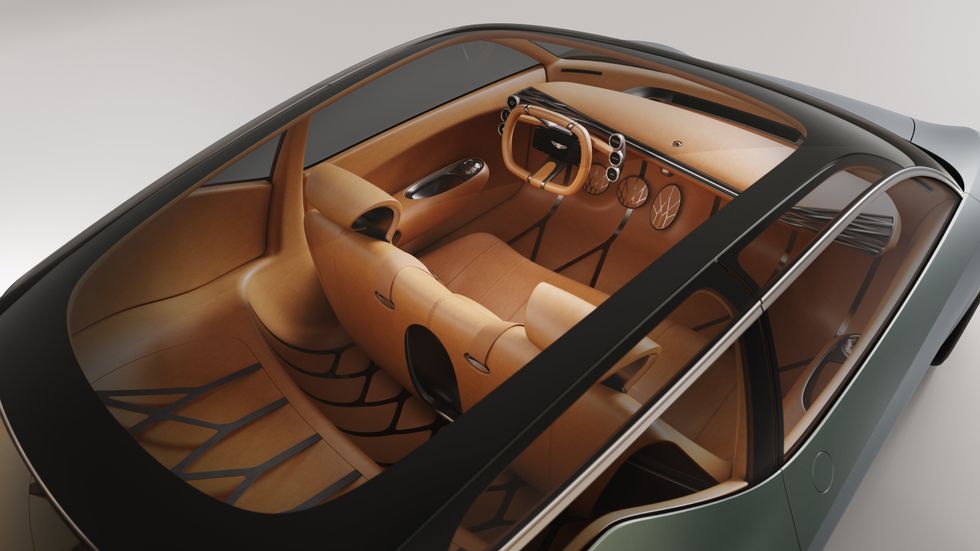 A huge glass panoramic roof reveals a leather-clad interiorGenesis
Instead of a traditional trunk, these doors lift up like those of a supercar, revealing a cargo area for bags to be dropped into. A huge glass panoramic roof floods the cabin with light, helping it feel less compact.

Classic concept car design cues include no fewer than six small screens surrounding the steering wheel, plus a larger smartphone-sized screen on the wheel itself for media control.
The interior is almost completely covered in tan leather, with polished chrome highlights. This suggests Genesis is positioning the Mint (if it actually makes mass-production) at the premium end of the EV market.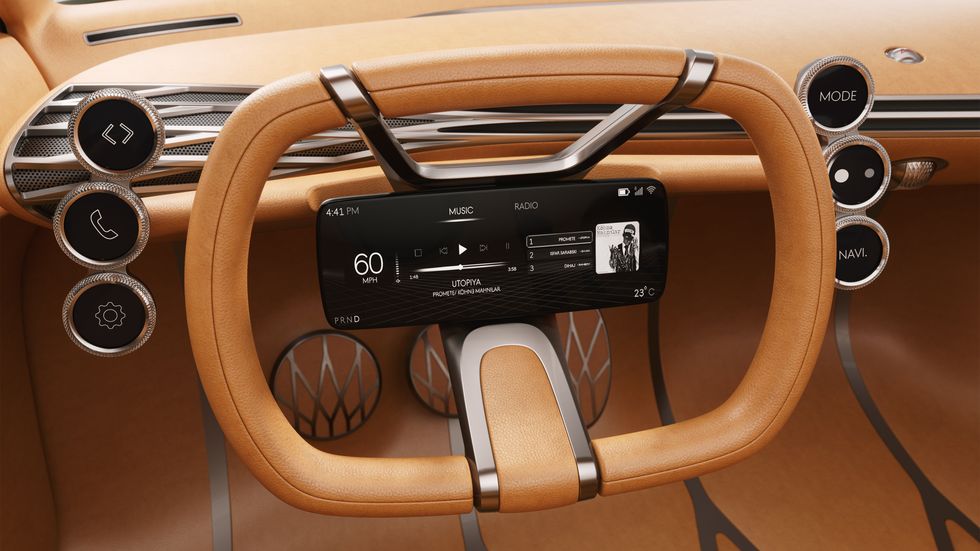 Six small displays surround the steering wheel, which also has a touch screen of its ownGenesis
Manufacturers like Audi (with the A1) and BMW through its Mini brand have found great success in adding a premium touch to small city cars, so while the Mint can't offer the limousine-like qualities of a luxury sedan, it can offer comfort, refinement and luxury materials in a smaller, more city-friendly package.

As with all concept cars, it is worth pointing out that the Mint may never actually go on sale. That said, its design could well be seen in future vehicles from Genesis and its parent Hyundai. And, as Honda showed with the upcoming E, sometimes a prototype can receive enough praise that the manufacturer decides to put it on sale a couple of years later.
GearBrain www.youtube.com
Like GearBrain on Facebook