Like GearBrain on Facebook
Even with Google Assistant's built-in smarts, sometimes we don't want to ask for its help one task at a time. That's where Google Home Routines steps in, a way to control your Google Home Mini, or other connected devices in your home through one simple command. You can activate routines to run lights, heat, security or your entertainment with your voice. Plus, the routines are easy to set up, and Google now lets you schedule them too.
Lights, security and your TV too
Whether Siri , Alexa, or Google Assistant, we have digital voices that respond fairly intelligently to our questions. With these bots, you can ask for the weather, directions, music, or a joke, and the utility of our digital voice assistant bots is rising by the week. Once you are used to being able to ask for your favorite song, the year a movie came out, or any other question, why would you want to do it any other way? We are beginning to rely on artificial intelligence (AI) for more of our daily interaction. The best part: none of these bots complain, they just do your bidding.
Google Assistant on your phone, tablet, or on a Google Home device, like the Google Home Mini , can perform actions that help your morning, getting home, or get ready for bed. You can ask the assistant to do one thing, and also set up any group of actions that you would like to control with a single voice command.
Google Home Routines can control lights, music, television, security systems, connected kitchen appliances, and even order food. To get started with routines, Google has some templates, which is the easiest way to get comfortable using them at the beginning.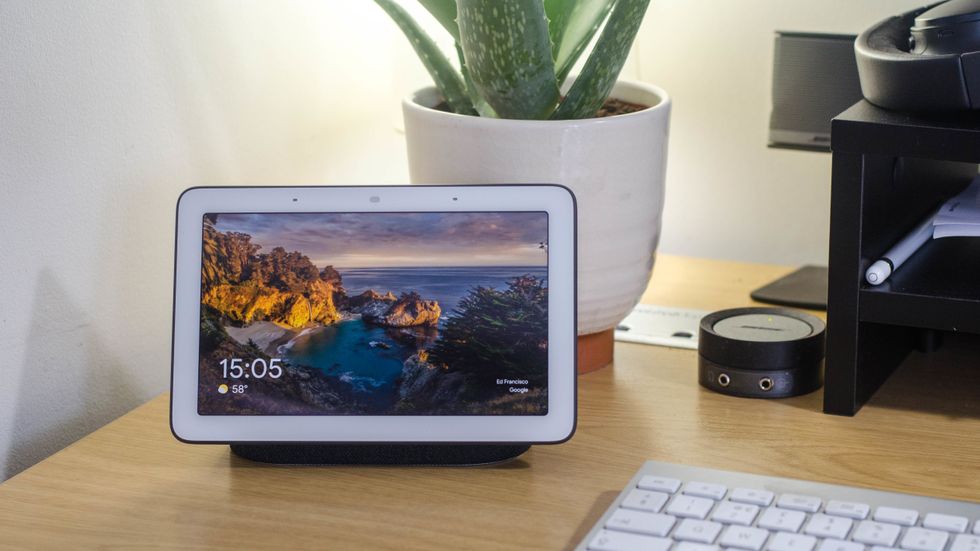 You can use Google Routines on any Google Assistant device including the Google Home Hub GearBrain
"Hey Google!" "Good Morning."
Once you have gotten the attention of your Google Assistant, through your phone or Google Home Mini speaker, you can launch a custom "Good morning" routine. In the Google Assistant app, when you open up Routines, look through the templates which include "Bedtime," "Leaving home," "I'm home," and "Commuting to work," in addition to the "Good morning" routine. These can be tailored to your preferences.
Google Assistant can read the weather, turn on lights, give a news briefing from your choice of news services, tell you your schedule, and more, helping you streamline how you run your smart home . That more could include starting your smart coffee-maker or placing an order for your Caramel Macchiato to pick up from a local Starbucks on the way to work.
Once you have a Routine set up, all you have to do is wake up your Google Assistant, then say "Good Morning" or whatever the voice command is for that particular Routine. You can also schedule the "Good morning" Routine to start at a specific time, acting as your alarm clock. Look at the templates first to see if they fit your life, as you can always add more actions to the routines later.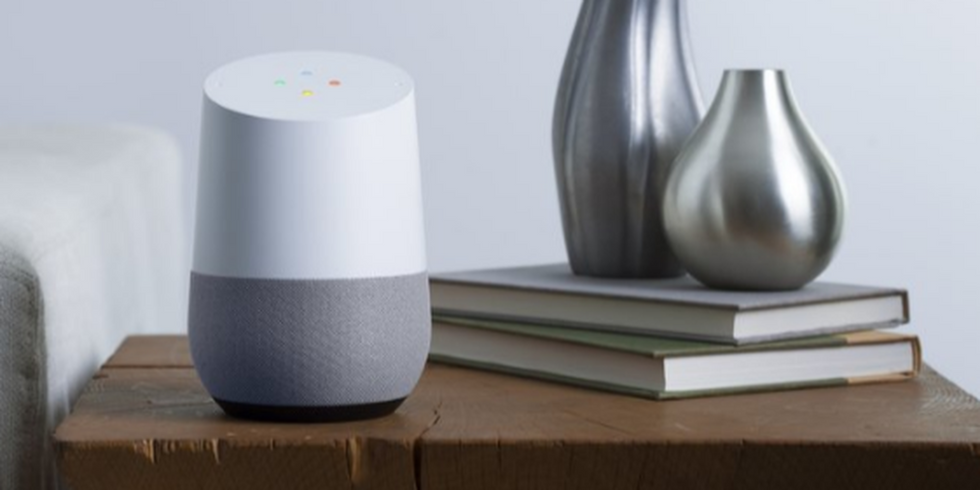 Google Routines can be customized, letting you connect tasks specific for you home and life. Google
Custom Routines
You can also design custom Routines, setting a voice command you want, such as "Storytime" to lower lights, turn up the heat, and get your child ready for bed. You can select any voice command you would like, but it's probably better if you choose a short version of what the Routine is designed to do.
Perhaps you want "Chill out" to make the lights to change to blue, your favorite music to start, and the kitchen lights and appliances to go off for the night. Perhaps "Going out of town" has Google Assistant turn down the thermostat, turn on security devices, and start a lighting program to make it appear you are home, and potentially deter would-be burglars.
Any connected home device that is compatible with Google Assistant can be controlled through a Routine, from inexpensive smart bulbs or smart plugs and switches , all the way up to fancy home sound and security systems. You can integrate compatible home hubs to your routines, adding more detailed security, lighting, temperature control or entertainment choices
The real help from Google Routines comes with integrating its time-saving features into your daily or weekly life. Maybe you want a quiz question to start your day, learn a new fact, or have music play while you are in the shower. You can start small, using just a couple of actions in a routine, to get used to a new practice or regimen. Maybe you want to make sure you do 10 pushups while your coffee is brewing. Or remember to meditate before bed. How about a positive affirmation before you walk out the door or ordering your favorite delivery food online with just a couple of words?
Luxury or necessity?
Google makes it simple to get started with Routines, which is a plus. Do you need them in your life? Certainly you could do these routines all by yourself. But this is one way AI is designed to handle, finding shortcuts to mundane tasks, so we can focus more on the details, and people, we care about in our lives.
Check out The GearBrain, our smart home compatibility checker to see the other compatible products that work with Google Home and Home Mini
Unboxing in 10 Seconds - Lenovo Smart Display with Google Assistant www.youtube.com
Like GearBrain on Facebook