Abode users just got a new way to control their home security network through Google Assistant. Now, Google's smart voice assistant can act as the messenger, completely running the Abode system — including arming and disarming the network.
Read More:
Abode is a home security network that works in the U.S. and Canada, and can be installed, and run, by customers on their own — or people can add monthly pricing plans that can add a cellular backup, or professional monitoring of their network.
Abode customers can also, now, run their entire security system through any Google Assistant-enabled devices as of today, and not just select features that were added last year. Google Assistant did have some control over Abode's lighting, switches and plugs, but now the voice assistant can handle every detail from monitoring and controlling security camera to door sensors, garage door openers to locks.
The commands are simple. To turn on or off an Abode home alarm, customers only need to say, "OK Google, arm abode to away mode," to lock up a home, or "OK Google, disarm abode" to unlock their space. Customers will, however, need to say — out loud — the four to six security code to disarm the alarm which is worth noting in case they arrive home with friends. Once they've disarmed their network, however, and are inside their home, people can also ask the status of the security system and other products in the space.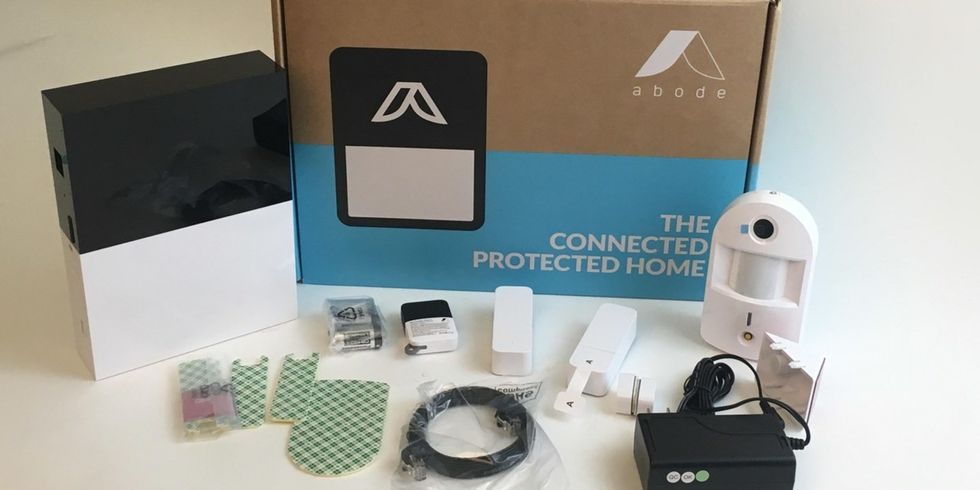 Google Assistant now controls every detail of the Abode home security systemGearBrain
For example, want to check on a garage door at home, whether it's open or closed? Abode can use Google Assistant to survey that detail just by asking out loud — or can open the garage door through a voice request as well. People can use similar requests to find out the status of door and window sensors and smart locks as well through the voice assistant, and not have to walk around a home for a visual check.

If customers are using security cameras they can also pull up a live stream right through a Google Home device with a screen, like the Lenovo Smart Display, all by asking out loud.
"Abode's updated Google Assistant integration is a perfect example of our unwavering commitment to advancing our system and working harmoniously with the partners we share the space with," said Chris Carney, Abode's CEO. "We made a promise to provide customers with a Google Assistant integration that enabled users use their assistant enabled devices across every abode system application possible and this latest release delivers on that promise. As new features and functionality become available to us, we will continue to update all of our integrations and partnerships."
Check out The GearBrain, our smart home compatibility checker to see the other compatible products that work with Google Home and Home Mini
unboxing abode iota smart home security kit www.youtube.com