Like GearBrain on Facebook
Google's new Pixel 4 smartphone does not work with the company's Daydream virtual reality headset.
The search giant also announced this week it will no longer be supporting or selling the Daydream VR. The new comes just days after Oculus also called time on its smartphone powered Samsung Gear VR headset, which is not supported by Samsung's latest phones.
Read More:
The Daydream VR was launched alongside the first Pixel smartphone back in 2016 and gained support for smartphones by other companies, including Samsung, in the years since.
Google was intending to produce a new standalone VR headset which works without a smartphone. At this stage, it isn't clear if development of that headset will continue or not. The Daydream VR no longer appears in Google's online store.
The writing was on the wall for the Daydream VR when it was revealed that the cut-price Pixel 3A from earlier this year didn't support the headset. Now, with no support from the company's new flagship Pixel 4 and 4 XL, Google's virtual reality project is dead.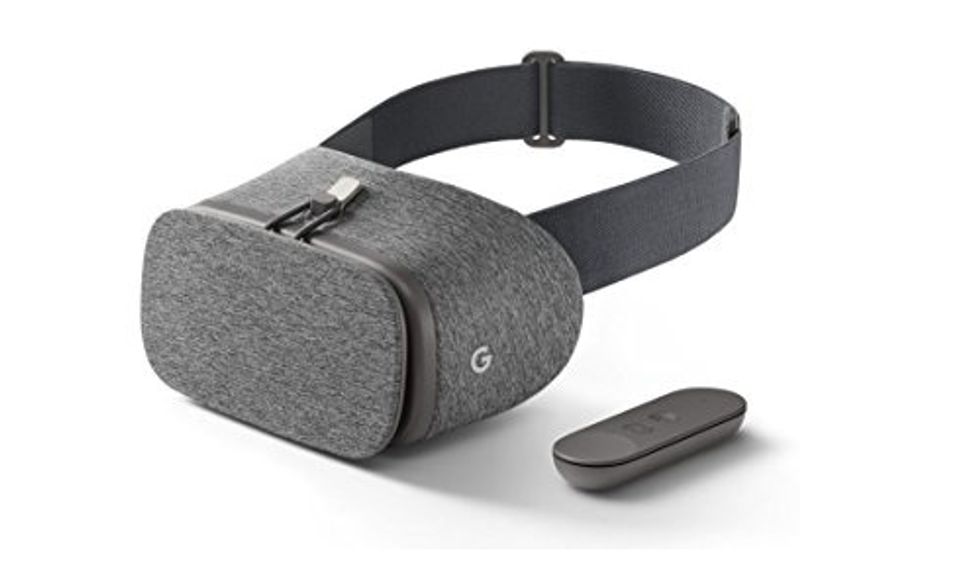 The Daydream first launched back in 2016Google
Google said in a statement released after the Pixel 4 launch that there just hadn't been enough interest in Daydream VR from consumers or developers. However, while the headset will no longer be supported, Google says the Daydream app will continue to function and the associated app store will remain online for existing users.

Google Daydream View - VR Headset (Slate)
Google said in a statement: "We saw a lot of potential in smartphone VR - being able to use the smartphone you carry with you everywhere to power an immersive on-the-go experience. But over time we noticed some clear limitations constraining smartphone VR from being a viable long-term solution.
"Most notably, asking people to put their phone in a headset and lose access to the apps they use throughout the day causes immense friction."
Looking ahead, Google sees a brighter future with augmented reality. The company said: "We're investing heavily in helpful AR experiences like Google Lens, AR walking navigation in Maps, and AR in Search that use the smartphone camera to bridge the digital and physical worlds, helping people do more with what they see and learn about the world around them."
Lenovo Star Wars: Jedi Challenges, Smartphone Powered Augmented Reality Experience
From Your Site Articles
Related Articles Around the Web
Like GearBrain on Facebook