Like GearBrain on Facebook
As fun as one has surfing Google Earth online, a new feature is about to turn the online app into a powerful storytelling tool — one that will appeal surely to educators, but also to anyone looking to tap maps and video for presentations and reports.
Read More
Google Earth's initial Voyager program turned these tools over to a select group two years ago, from The National Gallery to The Ocean Agency, allowing them to use images to augment stories, whether that was interweaving Monet's paintings against real-world shots from where he created, or diving past giant clams in the waters of Raja Ampat Islands.
But today, Google's opened this photographic palette to anyone through Google Earth on web. Projects created here can be viewed, however, on both mobile devices and tablets, in both iOS and Android — and (naturally) shared on Google Drive.
Creators can also collaborate on projects together, adding details and building a visual story in tandem. You can search for places by name, with Google Earth diving to find that spot, or you can add locations by dropping a pin on a place, and naming it yourself. They can be added to a project as a Street View, a 3D view or as an image. From there you can add your own personal content including photos, videos and text you write yourself. Once you're finished, you click 'Present' — and you can also make the project hidden, so you keep your creation viewable for your eyes only until you're ready to share.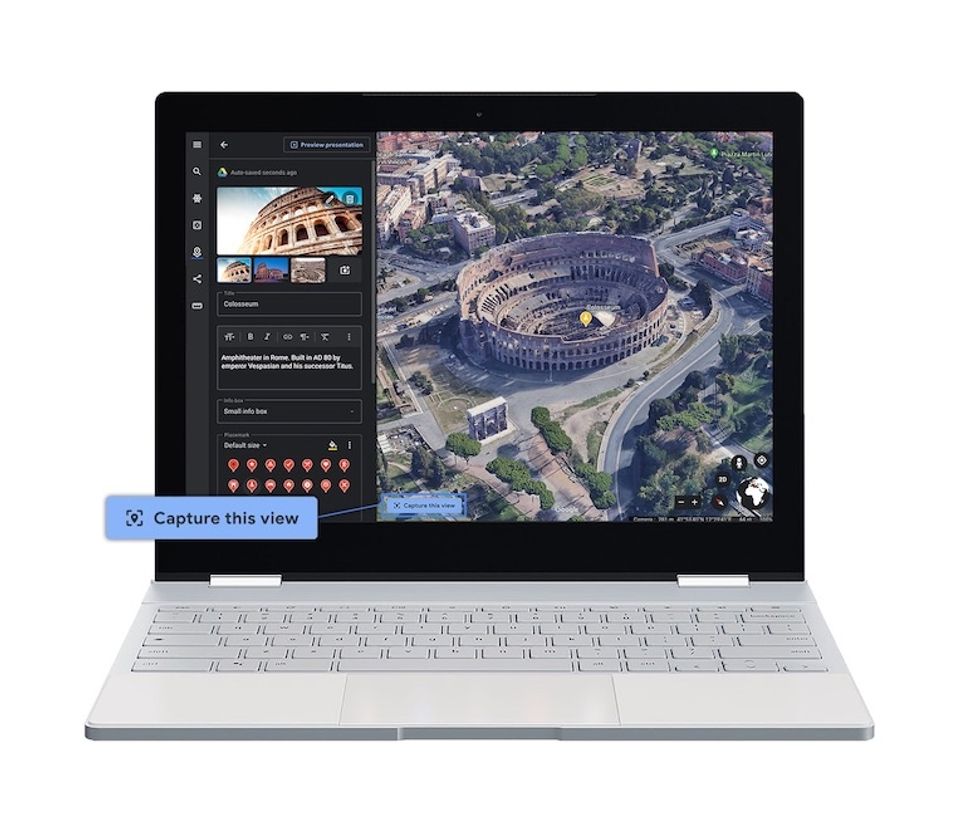 Build a story through Google Earth, adding images, videos and text against mapsGoogle
The tools are free, and are available starting today, including:

Taking a look at some early Google Earth project, that are now live, may inspire people on how they can build their own visual stories. One takes visitors through Vicenza, a city in the Veneto region of northeast Italy, from the Teatro Olimpico to a villa and its surrounding gardens. Another story walks viewers through a four-month trek across the Antarctic with a teacher from Japan, in 2018 and early 2019, viewing photos taken on the trip alongside the specific points seen on a Google Earth map.
Google's also created a short video to hand-hold people through tips as they start their own project — two minutes of details on how to build a Google Earth story a cheatsheet people can return to as they get going.
Google Earth Tutorial: Intro to Creation Tools www.youtube.com
Celestron - NexStar 6SE Telescope - Computerized Telescope for Beginners and Advanced Users - Fully-Automated GoTo Mount - SkyAlign Technology - 40,000+ Celestial Objects - 6-Inch Primary Mirror
Like GearBrain on Facebook