Like GearBrain on Facebook
From wearable redesigns to ways to lock up for the night without stepping away from the TV. Your home just continues to get smarter. Alexa just made it easier to watch videos recaps from Ring and other smart home cameras (we love it when devices play nice), and your front door will now ping you if it's opened — and you're not there. Missed that? Don't worry, we have you covered with all the details.
With half of its users being young adults between the ages of 18 and 24, Tinder has decided to launch a new app catered to that demographic. College students interested in meeting up with only fellow students from their college or one nearby can sign up for Tinder U with their college email address. For the time being, the service will only be available on iOS devices and to those associated with four-year, accredited schools that are designated as not-for-profit universities. Other than the demographic of people allowed to use the service, Tinder said the new app will have the same interface. Those who attend other educational institutions can use the standard Tinder app as usual.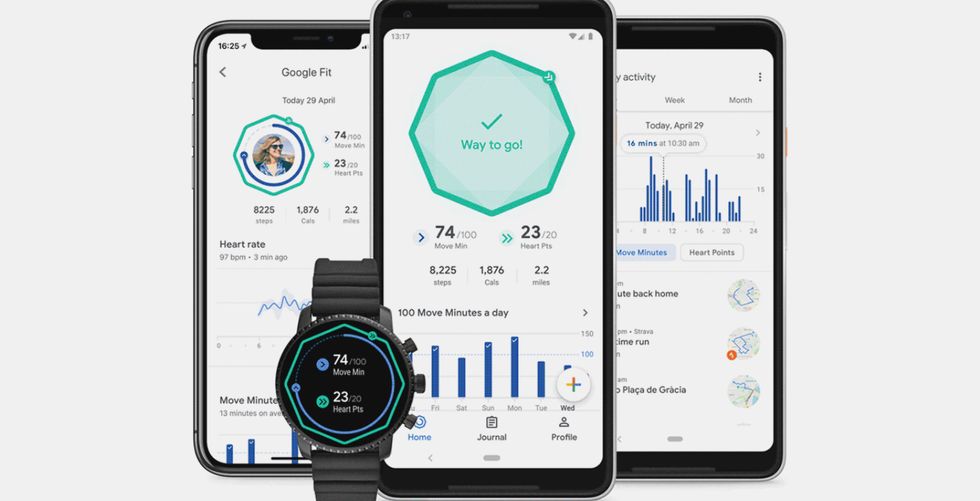 Close the rings to reach daily fitness goalsGoogle
Google Fit launches new design
Google Fit's latest update contains more than just a few bug fixes. The update launched Aug. 21 is a completely redesigned platform for the Google Fit family that includes closing rings to encourage users to reach their daily health goals. Users are pushed to close two rings every day: One focused on 'move minutes' and another centered in 'heart points,' both of which are determined on recommendations by the American Heart Association and the World Health Organization. Activities are measured through a mobile device and any corresponding health gadgets, such as the Wear OS watch, and the app will send encouraging messages to users to help them develop a healthier lifestyle in sync with the AHA and WHO's advice.
Sprint and LG plan 5G smartphone

The No. 4 wireless carrier has plans to move to the top at the beginning of next year. Sprint teamed up with LG in a $26 billion deal to launch a new 5G smartphone within the first six months of 2019. The LG phone will be custom designed to adhere to Sprint's 5G network and will also be compatible with T-Mobile's 4G network. The price and official launch date have yet to be announced, but the company previously stated that the new network will initially be launched in nine cities, including New York and Los Angeles.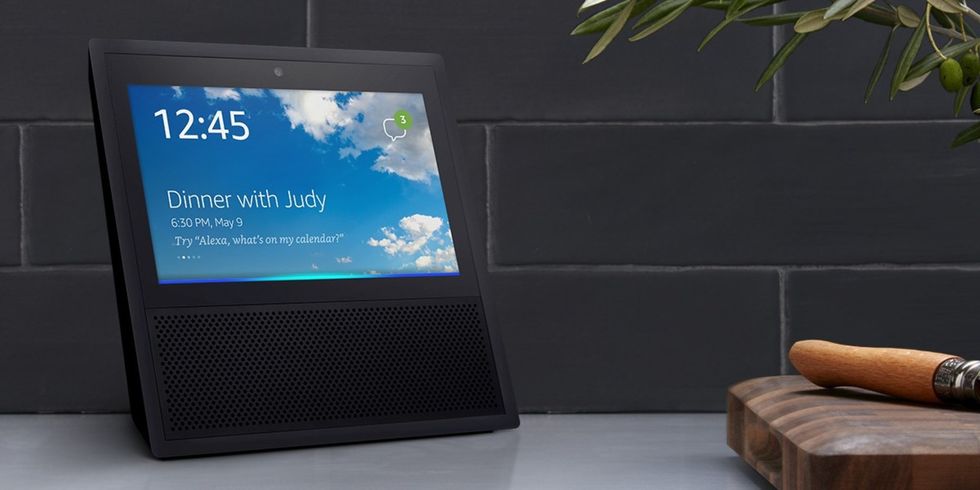 Now watch video recaps from Ring and other video cameras through Echo Show, Echo Spot, Fire TV and Fire TabletsAlexa
Alexa launches new video skill
Alexa is the perfect device to make every home a smart gadget and her latest skill may put her success over the top. Amazon announced that users can now watch videos recorded with their smart home devices on the Echo Show, Echo Spot, Fire TV and Fire Tablets. Alexa owners who use smart video recording devices from Ring, Arlo, Cloud Cam and August were previously only able to watch live streams, but now they can watch the latest recaps. The skill is only available in the U.S. for the time being, but Amazon said that they are hoping to bring Alexa's skill to other areas and smart home gadgets in the near future.
Comcast locks into smart home security

Comcast is looking to do more with their smart TVs. Their most recent partnership with the company Yale Locks and Hardware allows television watchers to lock the front door without having to miss their favorite show. Along with locking and unlocking the front door from their Xfinity Home app on their phones or the voice control remote, Xfinity smart gadget users can also set alerts to know when the door is opened. The company's latest smart skill is compatible with Yale's Assure Lock line, which includes a range of key, touchpad and key-free locks that connect to your smartphone.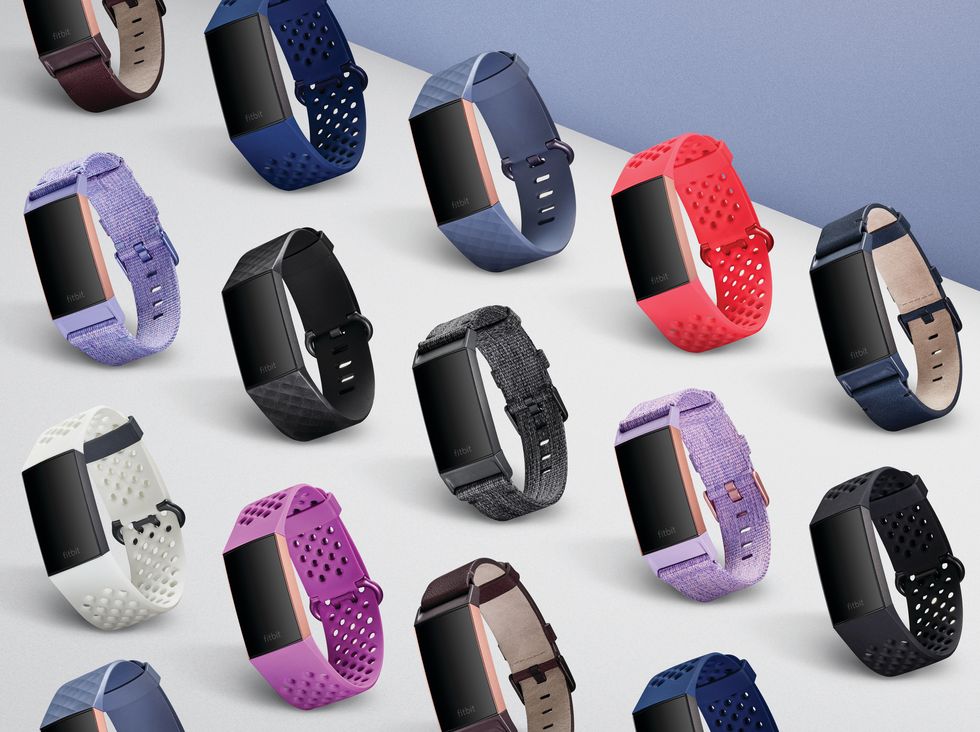 A new wearable design for the health tracker will be available starting in OctoberFitbit
The latest Fitbit technology is better than ever. The new wearable health tracker is made of aerospace grade materials and features a new OLED display touch screen on a lightweight, slim design. The software compliments the design with motivational graphics to help Fitbit users reach their daily goals, an SpO2 sensor to help track changes in oxygen levels and detect sleep apnea, female health tracking and social media connections. The new technology is also equipped with a longer battery life -- up to seven days without a charge -- and is able to be submerged in up to 50 meters of water. The Charge 3 will be available in October for $150 to $170. Pre-order is available now.
Aston Martin is bringing 'Goldfinger' car back to life
James Bond's legacy continues to go on. Aston Martin's DB5, Bond's car in the film 'Goldfinger', was originally limited to just about 1,000 models, but now the company said they are bringing 25 models of 007's car companion back to life. Each Aston Martin car will feature dozens of gadgets showed off the car's film, including revolving license plates, and will be worth approximately $3.5 million. The only caveat known at the moment is that these limited editions will not be legally drivable, as the included gadgets will severely hinder safety features like airbags and seatbelts.
Like GearBrain on Facebook