Like GearBrain on Facebook
Google Assistant just turned your smartphone — Apple or Android — into one of the most versatile travel gadgets ever, through Interpreter mode. The feature lets you speak aloud, and turns what you say into one of 44 different languages.
Google had teased the new addition earlier this year, but it's just rolled out this week to smartphones, right in time for holiday trips that may be further afield than a trip down the lane. While Google Home and Smart Displays with Google Assistant inside have been able to use Google Translate, these devices are a bit cumbersome — and hardly portable — when walking through a new country hoping to find the closest bathroom, or while ordering lunch.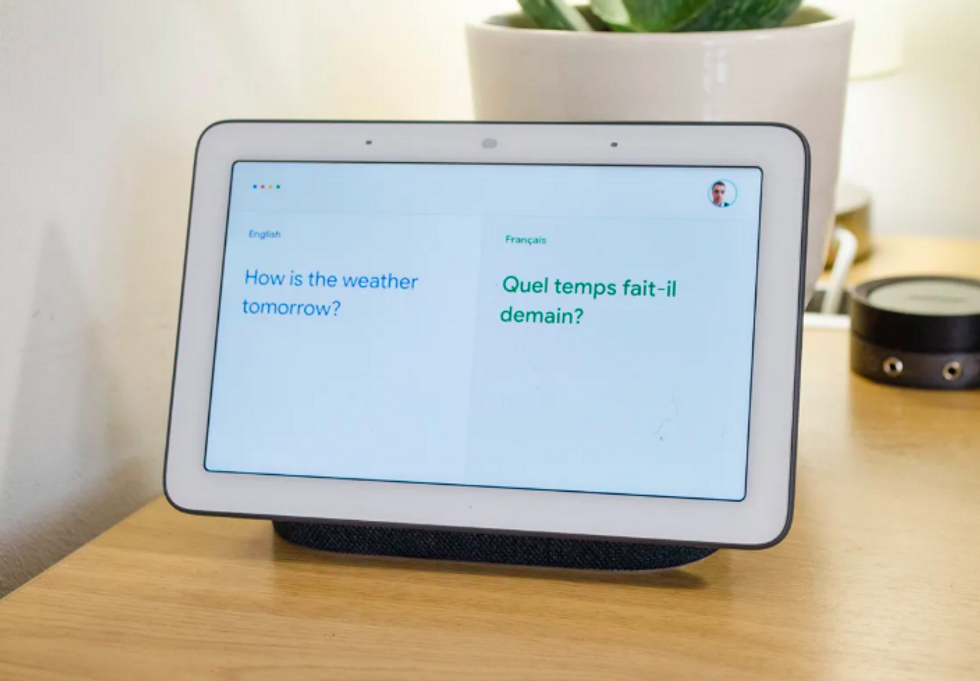 Google first launched the Interpreter mode on Google Home and smart displaysGearBrain
Because you can speak into the translator, the tool actually makes it possible to have an ongoing conversation. One person can speak, see their words translated into another language, and have the other person respond — out loud — in their words, and have it translated back.

The feature is entirely different than Google Translate, which is a separate app downloadable to both iPhone and Android devices. That tool has just 11 languages that can be translated back and forth. Interpreter mode has four times that many.
Having 44 languages available — from Hindi to Spanish — truly turns a smartphone into an even more valuable travel tool. But it can also be used by those in their hometown, particularly residents of big cities where tourists are known to visit. If a visitor is lost and looking for directions, Google may be able to ensure they know what you mean when you say, "Turn left at the gas station," if they're from Germany.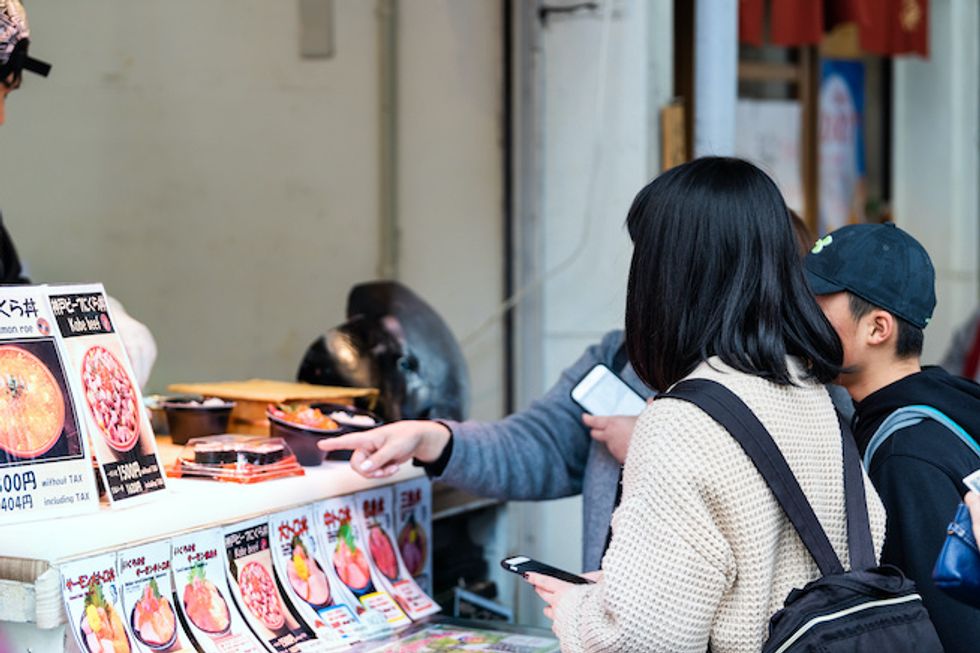 Interpreter mode will be helpful for people traveling in countries where they don't know the language Getty Images
While Interpreter mode was launching to smartphones on Thursday, we still couldn't access to new tool from our iPhone X. Instead, the Google Assistant app — when we tried asking for help — told us we had to still use Google Translate, a separate app.

It may take more time for the feature to appear widely. But while Android users have Google Assistant installed on their smartphones by default, Apple iPhones need to download Google Assistant to get started when the tool finally makes it to their device.
From Your Site Articles
Related Articles Around the Web
Like GearBrain on Facebook