Like GearBrain on Facebook
Google has taken a step closer to launching its new Assistant-equipped home Wi-Fi router this week, as the device was spotted passing through the FCC.
A familiar route for most new electronic devices sold in the United States, certification by the Federal Communications Commission is required before new products can go on sale. Although this step doesn't reveal much in terms of features and design, it does at least confirm that the product is due to launch soon.
Read More:
We expect to see the new router arrive at Google's big hardware launch event on October 15i, where it is also expected to show off the new Pixel 4 and 4 XL smartphones, and a new compact smart speaker called the Nest Mini. A replacement to the three-year-old Google Home is also likely.
Google WiFi system, 3-Pack - Router replacement for whole home coverage (NLS-1304-25)
The router's FCC certification was first spotted by 9to5Google. But more than just a router and Wi-Fi signal booster, the product is expected to double as a Google Home smart speaker. This is backed up by how the device is described in FCC documents as an "Interactive internet streaming device" - a name very similar to Google's smart speakers, which are referred to in FCC documentation as "interactive media streaming devices".

What all this indicates is that Google is about to launch a product which is a Wi-Fi router at its core, but which also includes one or more signal boosters, to be located throughout your home. It is these which are expected to have Google Assistant baked in, which means they'll have their own microphone and speaker, too.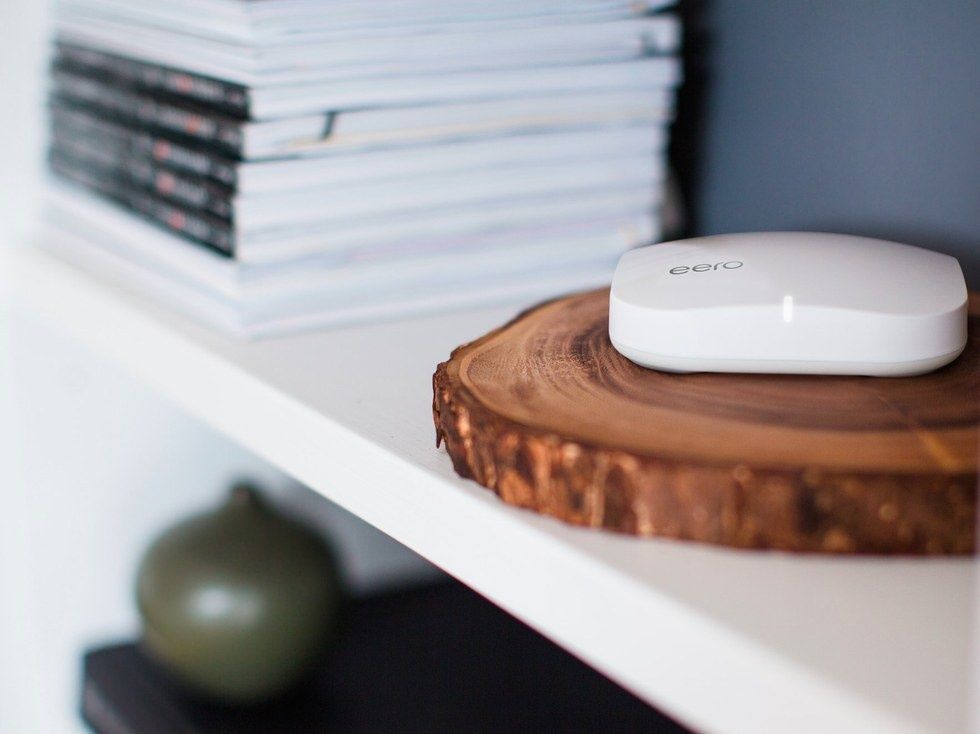 The boosters are expected to work like those of Amazon-owned Eero Eero
This makes a lot of sense. Not only does it give Google (or, as is more likely, its Nest smart home division) a router and signal booster to bring Google services to every room in the home. But it also means the Assistant can be accessed and interacted with everywhere, too. You won't need to have a Google/Nest smart speaker or smart display in a room to ask Assistant about the weather, or to adjust the heating.

With this product, the Assistant and all of its features will live in every room with a smart speaker, smart display, and Wi-Fi signal booster. It is this doubling-up on features, where fairly simple devices like light switches, plugs and signal boosters, gain access to a voice assistant, which we believe is crucial to the development of the smart home.
As we wrote about recently, the smart home of the future will have ears on every wall - but, so long as consumer privacy is respected, that is a good thing.
The expected Nest Wi-Fi launch comes seven months after smart home rival Amazon acquired Eero, makers of a Wi-Fi mesh router designed to rival Google's Wi-Fi products.
Check out The GearBrain, our smart home compatibility checker to see the other compatible products that work with Google Home and Home Mini and Amazon Alexa enabled devices.
Introducing eero mesh WiFi system - 3-pack
From Your Site Articles
Related Articles Around the Web
Like GearBrain on Facebook