Like GearBrain on Facebook
We have long thought Apple could be the sleeping giant of the smart home. Yet to dip more than a toe into the waters of home automation, the company is rarely first to market, but has a habit of dominating when it finally goes all-in.
Of course, the company's HomePod smart speaker is yet to dominate anything - by all accounts it has been a disappointment. But that doesn't mean Apple has chosen to ignore the potential of tomorrow's smart home.
Read More:
Some light was shed on the company's plans in late-September with the publication of a new Apple patent. Filed in March and made public last week, the patent describes a 'Module Wall Unit System' which could be installed in place of a light switch or power socket. The device would then use locational and proximity data to control devices based on the precise location of people within the home.
First spotted by Apple Insider, the patent goes on to explain how several of these devices could work together to create a floor plan of the building, understanding each other's location and be grouped into rooms. That way, all of the control units in a room or across one floor could be controlled at once, just like how smart plugs, lights and home devices from other companies work today.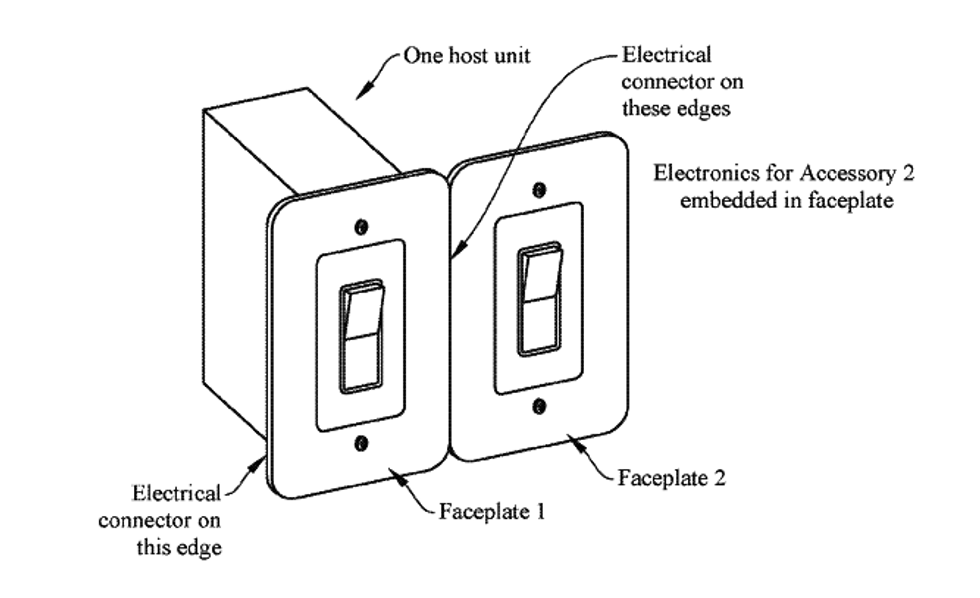 Patent sketches show the smart wall switchApple / USPTO
The patent goes on to say how the device could include several positioning and communications technologies, like radar, ultrasonic, and Ultra Wideband (UWB) radio. The latter is particularly interesting, as UWB is the same locational technology used in the U1 chips of the new iPhone 11 and 11 Pro.

With the new phones, UWB technology is used to help make AirDrop more accurate, by knowing the precise location of nearby devices to exchange files with. It is also expected to be used by Apple's rumored Tile-like location trackers.
But if this technology is extended to the smart home, we can see how light switches and power sockets could be controlled based on your location. By knowing where your iPhone or Apple Watch is, the devices could switch on and off, or change their settings, as you walk by. Lights could switch on as you enter the room, for example, then adjust to your personal preferences.
That way, the smart home begins to act based on your precise location within it, not just whether you are at home or not, as is the case with today's smart thermostats and IFTTT-enabled products.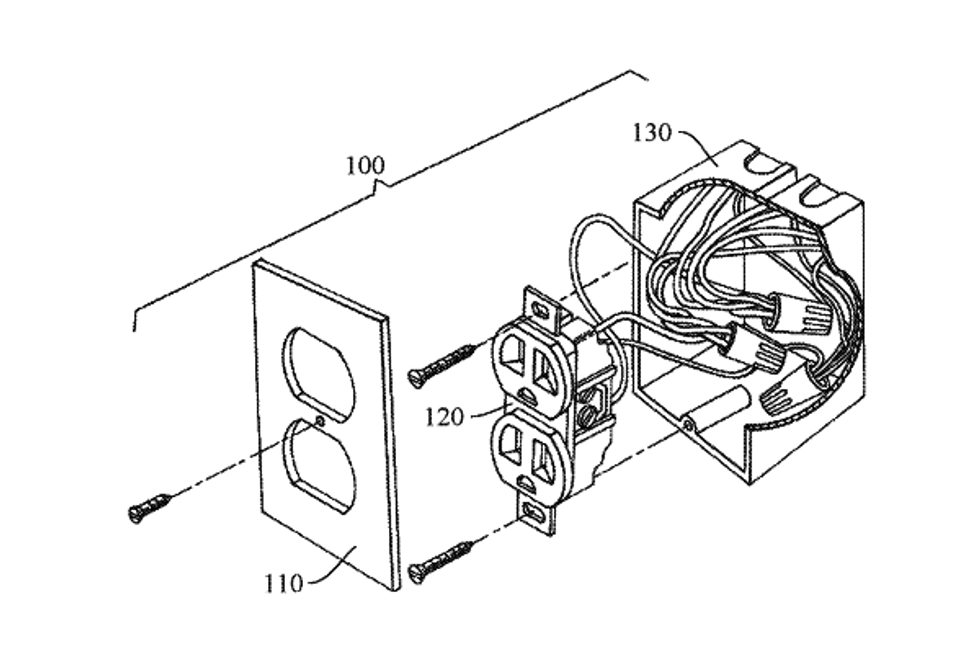 Apple smart wall switch patentApple / USPTO
As we wrote about recently, we think smart homes of the future will fit more and more technology into pre-existing controls, like light switches and plugs. This appears to be the future Apple sees too, with the patent suggesting its devices could fit into wall cavities.

As ever, it is worth reminding readers that companies like Apple file patents on a regular basis, and just because one like this exists it doesn't mean the device it describes will go on sale, or ever see the light of day.
However, this does at least mean Apple is more interested in the smart home than its underwhelming HomePod would suggest.
Honeywell Home T9 WIFI Smart Thermostat, Smart Room Sensor Ready, Touchscreen Display, Alexa and Google Assist
Install Less than 20 Seconds Leviton Decora Smart Switch with Wi-Fi www.youtube.com
From Your Site Articles
Related Articles Around the Web
Like GearBrain on Facebook