Like GearBrain on Facebook
DJI unveiled its new slim camera today, a $349 compact device called the Osmo Pocket.
As expected from earlier leaks, the new camera is connected to a three-axis gimbal, which has a 1-inch touchscreen so you can watch, live, what you're filming.
The Osmo Pocket, a less expensive version of the Osmo Mobile 2, is just 4 inches tall, and can record 12-megapixel images and 4K video, up to 60fps at 100 Mbps. It includes a 1/2.3-inch sensor, smaller than the one-inch sensor used by the DJI Mavic 2 Pro drone, and there are two built-in microphones, plus a battery that holds a two-hour charge, even while shooting video.
At $349, it's $50 less than GoPro's Hero 7, which packs some of the best video stabilization software into its device.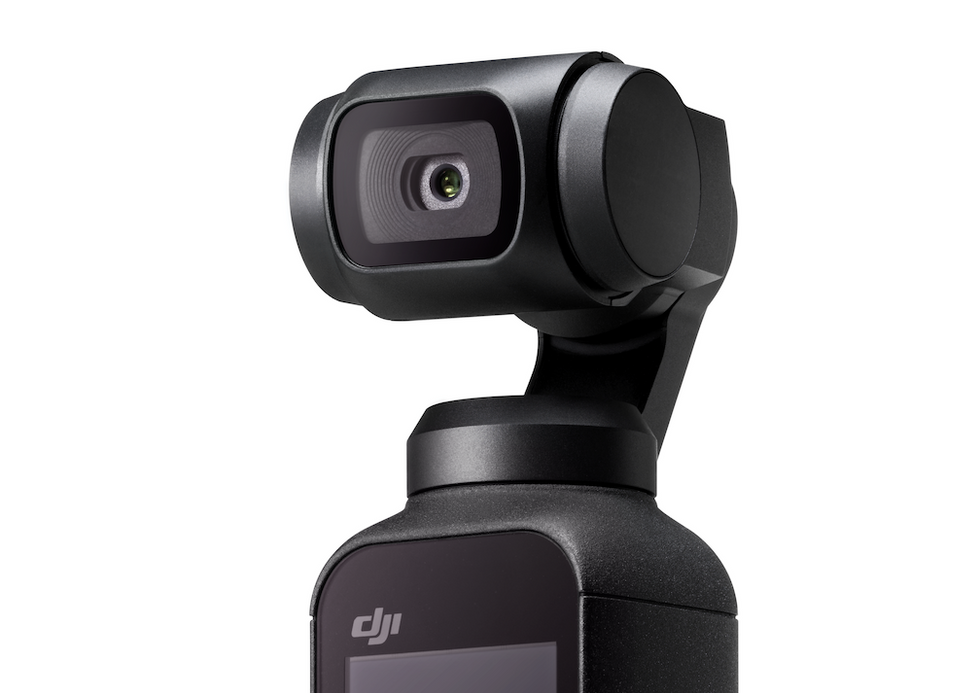 DJI
The Osmo Pocket is also going to include a number of features just like DJI's drones, including the DJI Mavic 2 Zoom drone, including ActiveTrack, which lets you follow a subject by tapping into facial recognition. FaceTrack is also included, which keeps a face at the center of a frame, as well as Timelapse and Motionlapse.

FPV Mode takes the camera off its stable mode, so that instead of maintaining an even horizon as you shoot, the camera will turn, tilt and lean as you do. You can also grab panoramic images through two different modes.
Connect to mobile

A new app, DJI Mimo, turns mobile devices into controllers when connected through a USB-C or an iOS Lightning connection. You can edit through Mimo in Story Mode, or switch to Pro Mode for more exposure settings and camera adjustments like adjusting low lighting shots into brighter images.
Extras
A slew of additional accessories will work with the Osmo Pocket, some available now, some coming later. Buyers will be able to add an accessory mount for a helmet, backpack or wrist, a wireless module — to send content over Wi-Fi or Bluetooth to a smartphone, and a controller wheel for more control over the gimbal. You'll be able to buy all three through an expansion kit bundle as well.
Coming later are filters for the camera, a waterproof case, an extension rod or handle with build in controls, a charging case and 3.5,, adapter for adding external microphones.
Osmo Pocket is available now for pre-order and will start shipping on December 15.
GearBrain: Osmo Pocket product intro youtu.be
Like GearBrain on Facebook