Smartwatches, thermal cameras and smartphone apps — all are being used throughout the world to help track and manage the spread of Covid-19. But there are pros and cons to adopting this technology, even as, in some cases, the use of these tools are proving helpful, notes a new paper in The Lancet, a weekly, peer-reviewed medical journal.
The four authors, from Canada, the United Kingdom and the United States, took a look at the ways some countries are adopting these digital tools and the role they're playing in attacking the coronavirus. As the number of people contracting Covid-19 increases around the world, countries are utilizing different methods to help mitigate the spread among their citizens.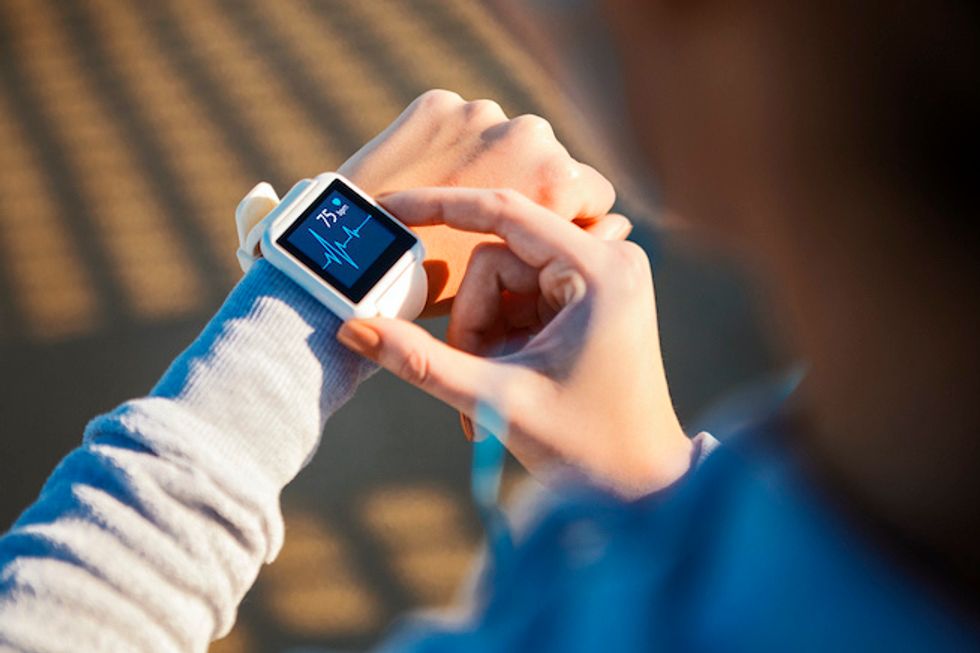 Smartwatch apps that track heart rates, sleep patterns and more could provide clues about Covid-19 transmission Getty Images/iStock
Smartwatches, smartphones

Many of the digital tools used piggyback on devices many people around the globe may already have, including smartwatches and certainly smartphones.
In the U.S., for example, patients are making more use of virtual visits with doctors, with live video sessions held over a smartphone so that physical contact is minimized. In Germany, a smartwatch app picks up on sleep patterns, heart rates and body temperatures which helps the country note a potential Covid-19 issue.
Contact tracing is another tool that's being slowly implemented. Both Google and Apple have worked together to develop a joint Covid-19 API, or code, that states could embed in their own app to trace being who have been infected with Covid-19, or in contact with someone who has come down with coronavirus. These apps are primarily still in development across the U.S., even as other countries and regions, like South Korea and Singapore have had their apps running for some time.
Digital technology is even being used to support health care workers, so they can coordinate and have the most up to date information on everything from protective gear to patient data. That's what happening in Sweden, for example, with this information also shared with the government so that additional resources can be applied if needed.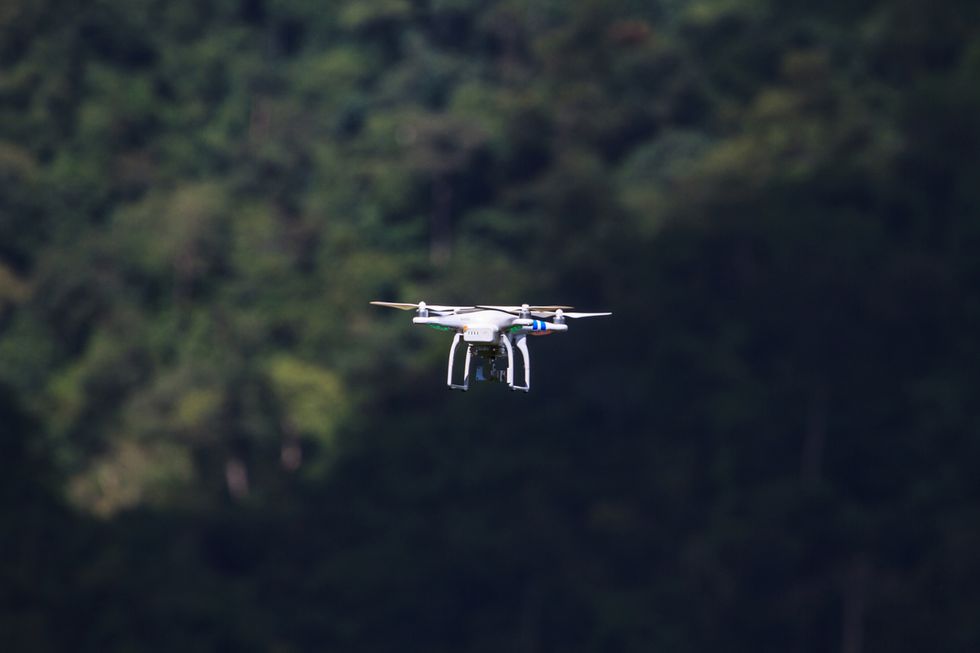 Drone surveillance is one way to watch the public's behavior, but its adoption brings privacy concerns Getty Images/iStock
Privacy worries

While these digital tools are in play in some countries, others have yet to launch them widely. The paper's authors note that data collected by all these solutions, from contact tracing apps to health apps like those in Germany, come with privacy issues. Medical data stored in a centralized location could create a sweet lure for hackers, who have been known to breach medical data on other platforms. That's one reason that some European countries are building apps that wouldn't store this data in one location, notes the authors.
In China, for example, cameras — both stationary and those on drones — are used to keep an eye on people, so that public gatherings are halted. But that kind of surveillance comes with concern too. "Government-implemented surveillance and control can instil [sic] fear and threaten civil liberties," the authors write.
Even so, the use of digital technology is hallmark of countries that have been able to keep hold of Covid-19's spread. While cameras may not be a solution every country will want to adopt, apps that allow people to opt-in, and opt-out, or tools that let medical staff better support and manage patients, could be options that appeal more widely.
"In the race to contain the spread of a highly transmissible virus, countries that have quickly deployed digital technologies to facilitate planning, surveillance, testing, contact tracing, quarantine, and clinical management have remained front-runners in managing disease burden," said the authors. "The comprehensive responses of countries that have been successful at containment and mitigation can provide insight to other countries that are still facing a surge of cases."