We think we're photographers, what with the cameras built inside our smartphones. But there's something different when you hold an actual camera — video or still (or both) — a device that lets you be intentional about what you're shooting. Why else are you carrying one?
For anyone on your list who has the photography bug, they'll know exactly what we're talking about — and they'll love anything in our photography guide this year. These aren't the most expensive cameras and devices, and they're not meant to be. These are the cameras that will start them on their adventure, and are rugged enough to handle anywhere someone wants to go.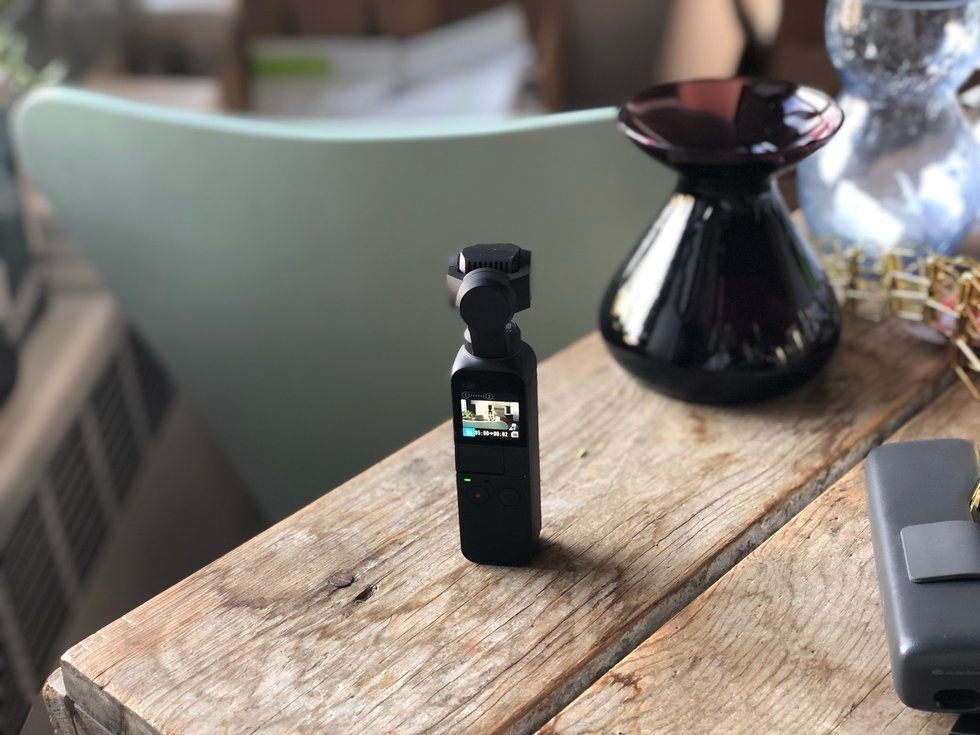 The DJI Osmo Pocket shoots both still and video images GearBrain
DJI Osmo Pocket

This tiny pocket-sized camera is hardly bigger than a bottle of bubbles, but it packs way more fun. You can toss this in a bag and forget it, yet it's there when you want to pick up some video or even stills. There's a gimbal packed into the DJI Osmo Pocket, and you can run time lapse and quick motion affects. Pick one up for $399.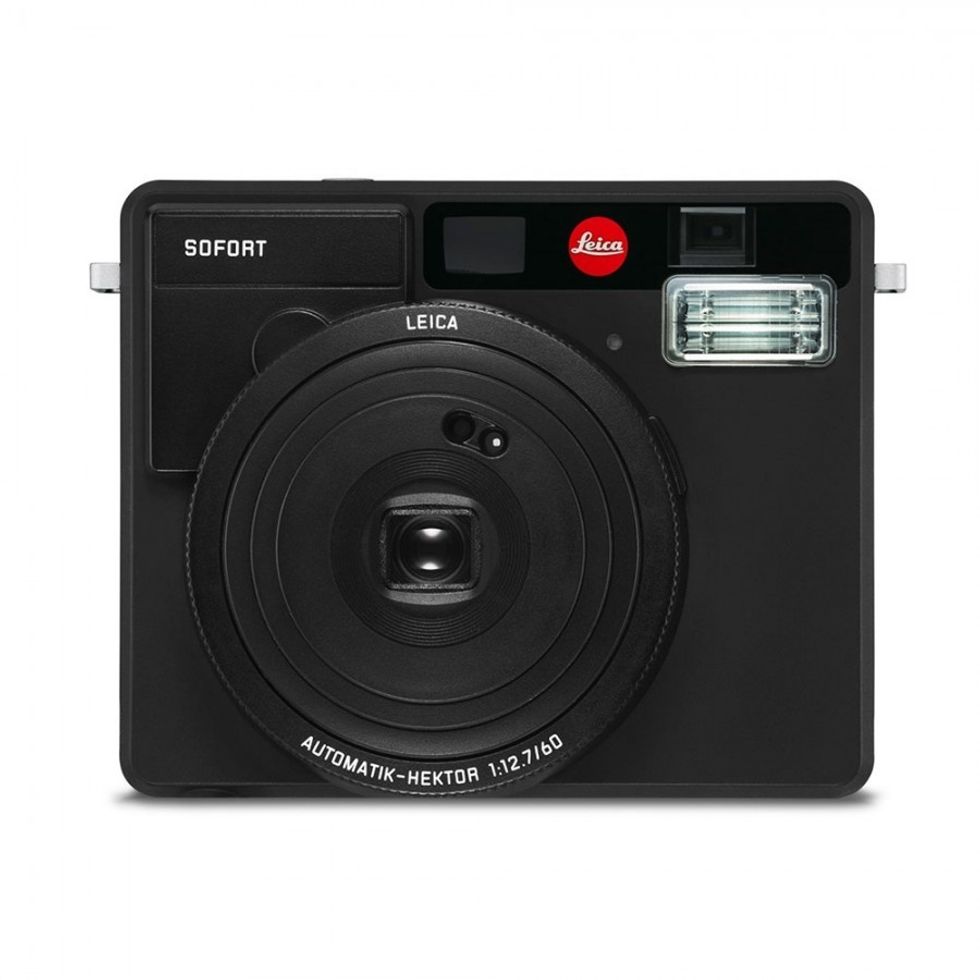 The Leica Sofort is an instant camera that also lets you shoot in manualLeica
Leica Sofort

The $279 Leica Sofort is an instant camera — yes, an instant camera from Leica. The fun boxy shape frames off a large rounded lens that telescopes in and out, and you can run this as an automatic or a manual setting your own distance, flash and exposure. You can pick this up in black, white, orange and mint colors.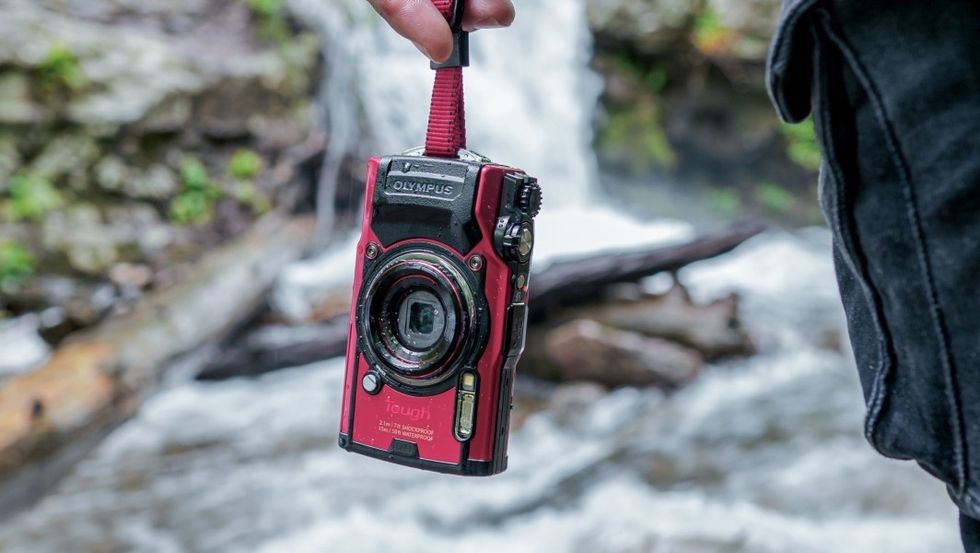 The Olympus Tough TG-6 can be used in almost any terrainOlympus
Olympus Tough TG-6

This camera, waterproof up to 50 feet (15 meters), and comes with a high-speed F2.0 wide angle lens. You can honestly take this camera anywhere, there's even an anti-fogging element inside. And of course you can shoot video, 4K video at 30p and also FHD 120fps with the Olympus Tough TG-6. Pick one up for a special someone for just $399.99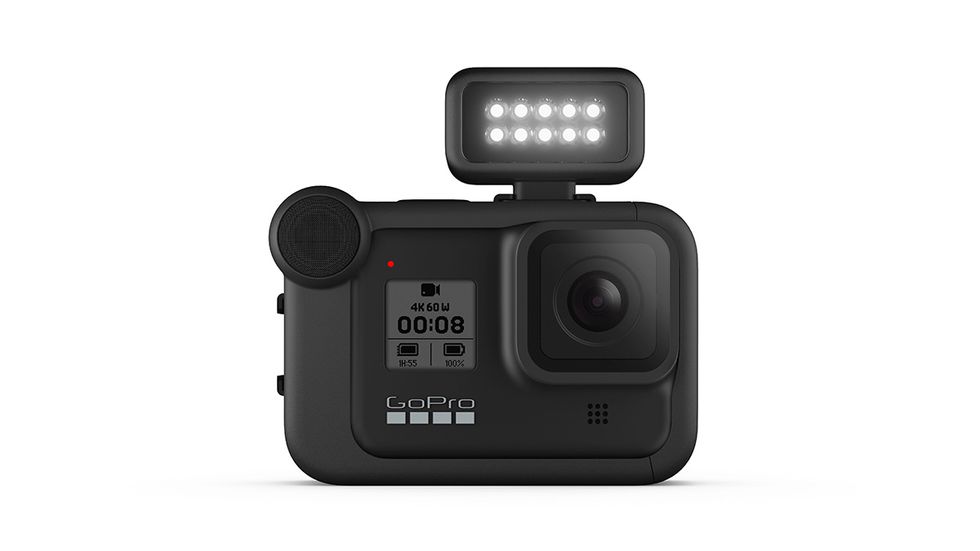 The GoPro Hero8 camera has four lenses and special effectsGoPro
GoPro Hero8

The latest from GoPro, the Hero8 is a camera that hits the ground right out the box. There are four lenses: narrow, wide, SuperView and Linear. You can also use effects like TimeWarp which can speed up or slow down video imagery, and HyperSmooth which really scrapes the bumps out of shooting. The camera comes with a spare battery and a 32GB SD card, all for $449.99.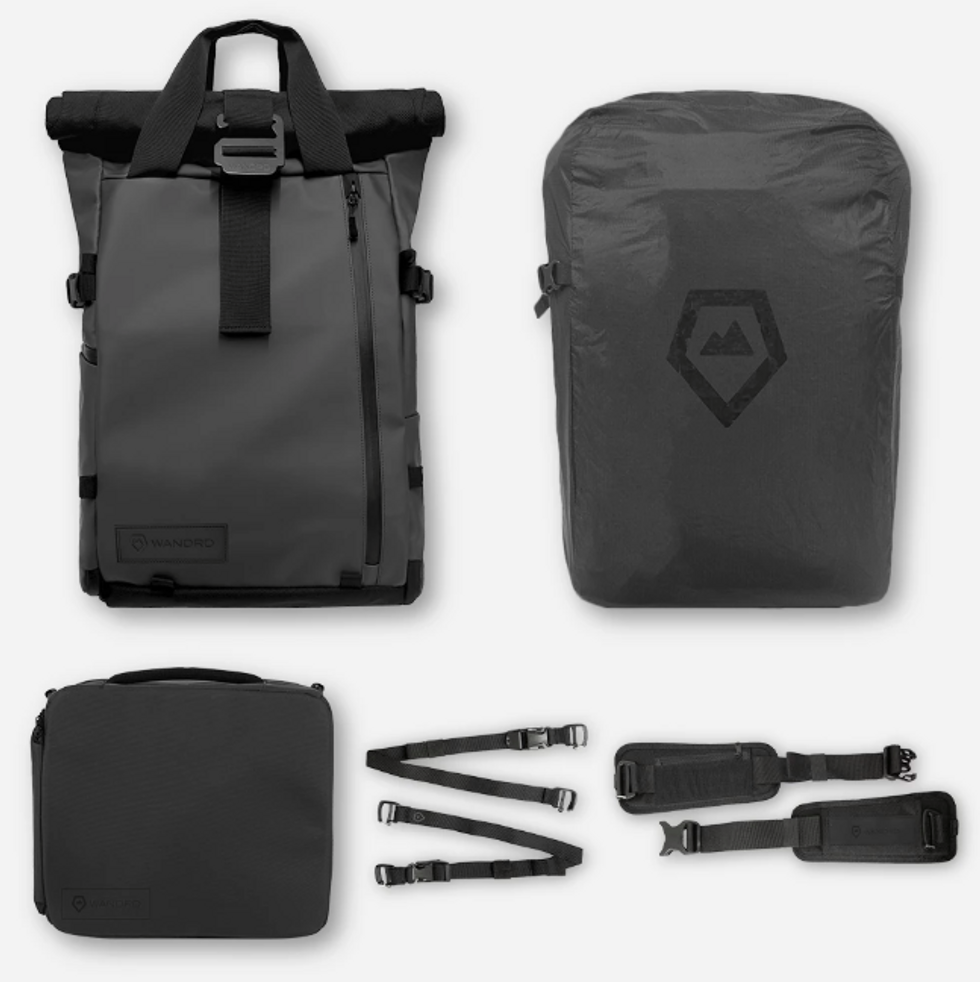 The Wandrd Prvke backpack can be picked up with photography accessories Wandrd
Wandrd Prvke Series

This $274 bag is designed for beginning photographers, coming in two different sizes and even includes a rainfly, waist and accessory straps, plus a camera cube. The Wandrd Pryke has an expandable roll top, can hold a water bottle (or a tripod), is made of water-resistant materials and has side access to grab a camera on the quick. There are three colors, black, green and blue — and you can upgrade to a pro photography bundle for $309, just a bit more.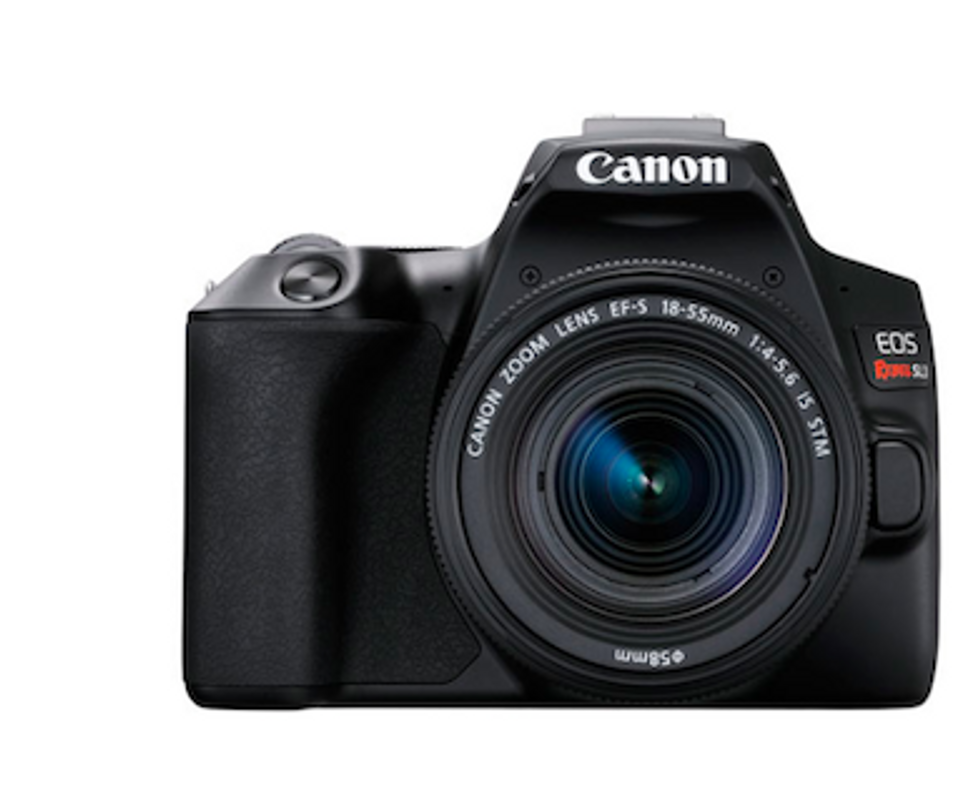 The Canon EOS Rebel SL3 can be picked up with a body, lens, battery pack and moreCanon
Canon EOS Rebel SL3

This is just one set up for the Canon EOS Rebel SL3, is considered one of the lightest Canon has made. It has 4K recording, and a 24.1 Megapixel CMOS sensor. At $649.99 this is a complete kit — you won't need anything else to get started. The EOS Rebel SL3 body also comes with an EF-S 18-55mm lens, that goes f/4-5.6, plus a battery pack, battery charger, an eyecup and a strap. Plus right now, Canon is throwing in a 32GB SD card. We know this will crack a huge smile this holiday season on anyone's face lucky enough to get gifted with this.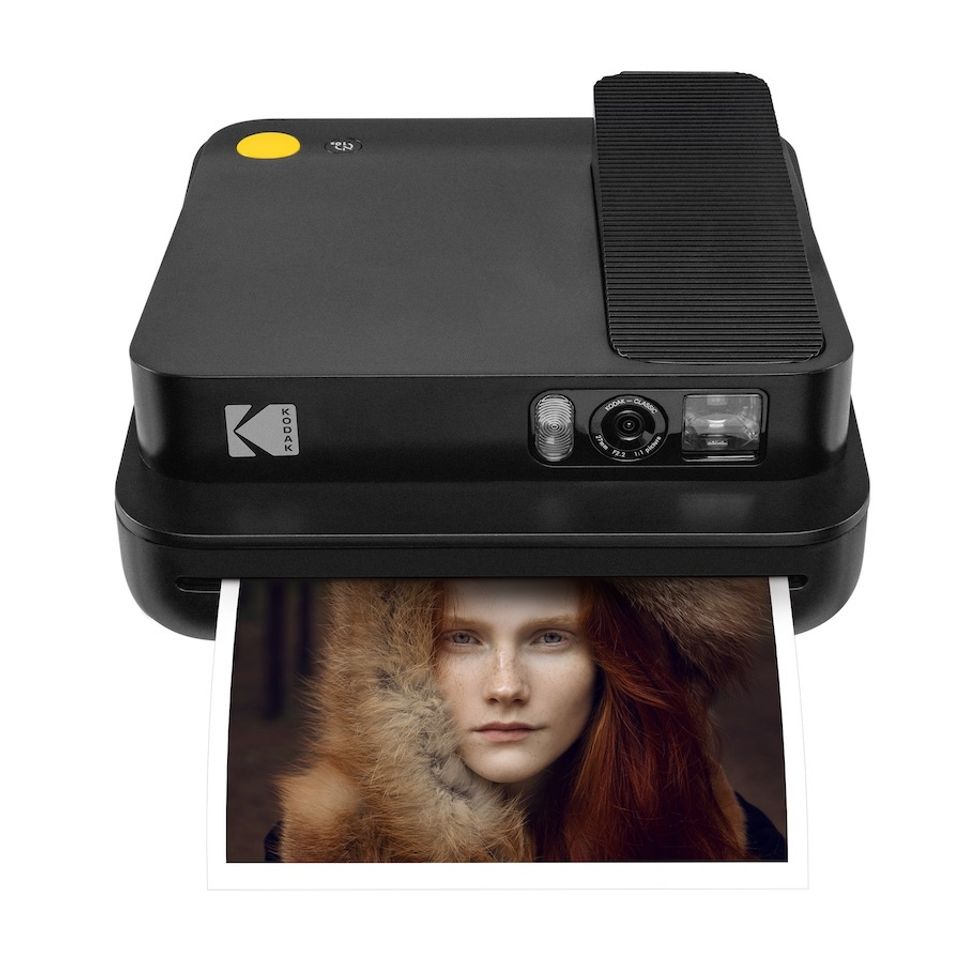 The Kodak Smile Classic works as both a camera and an instant printerKodak
Kodak Smile Classic

While few of us print our own images anymore — having the chance to put something you've shot on to paper is still a luxury. Kodak, though, has an affordable option that's maybe not museum quality, but certainly solid enough to share with the Kodak Smile Classic, a $149 printer that comes with a 10-pack of print paper. You can shoot, play with the images, and print — which is a great option for anyone who is just starting out and wants instant feedback on how we'll their doing.