Like GearBrain on Facebook
(See our Updated Holiday Tech Gift Ideas for Geeks 2018 here.) What's the point of being an early tech adopter if you can't enjoy the finer things in life… meaning high-tech gizmos and gadgets, of course. These tech gift ideas are aimed to please even the techiest geeks this holiday season. No matter their interest, there's a tech gift here to make your friend or family member feel the holiday spirit like never before. Who knows — you may bring out the inner tech to someone new to the tech world.
Rocketbook Everlast Smart Notebook – Old Fashioned Note-Taking Goes High-Tech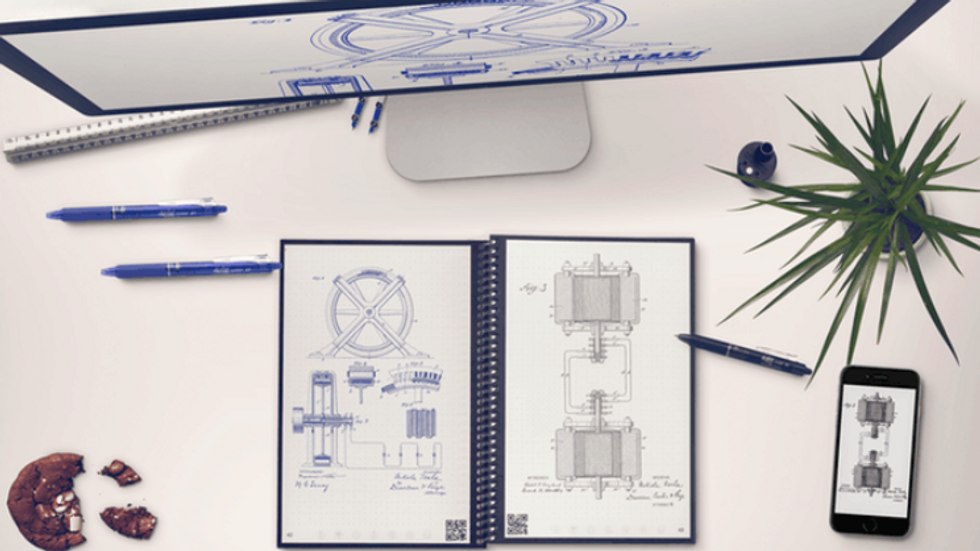 Everlast
For the geek who loves taking a pen to paper, yet relies on the cloud for digital security, the Rocketbook Everlast is the gift that's perfect for note-taking-gone-modern. Take notes as you would in a traditional notebook and the Everlast moves the information to the cloud service of choice. With a drop of water, the notes vanish from the notebook, making room for new notes. Reusable, reliable, and totally rad. Even tech gurus will grab a pen and feel like they're on cloud 9. Just $34 on Amazon.
iPhone X – Next-Level Smartphone for a Smarty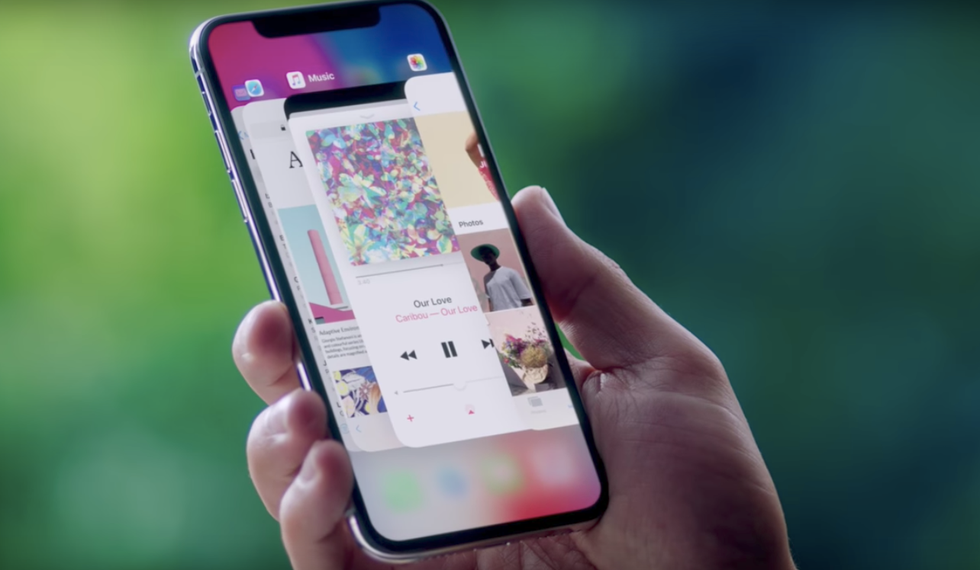 Apple
If you haven't heard, the iPhone X is sure to be the smartest smartphone yet. A tech geek won't stand for any old run-of-the-mill phone: they need all the bells and whistles that the iPhone X promises to deliver. From an all-glass design to an edge-to-edge OLED screen, this smartphone is sophisticated and sleek. Techies will be impressed with the facial recognition technology as well as convenient wireless charging. This new smartphone is so cutting-edge that everyone will be geeking out. Price runs from $999 to $1,149.
GoPro Hero6 – Lights, Action, Camera!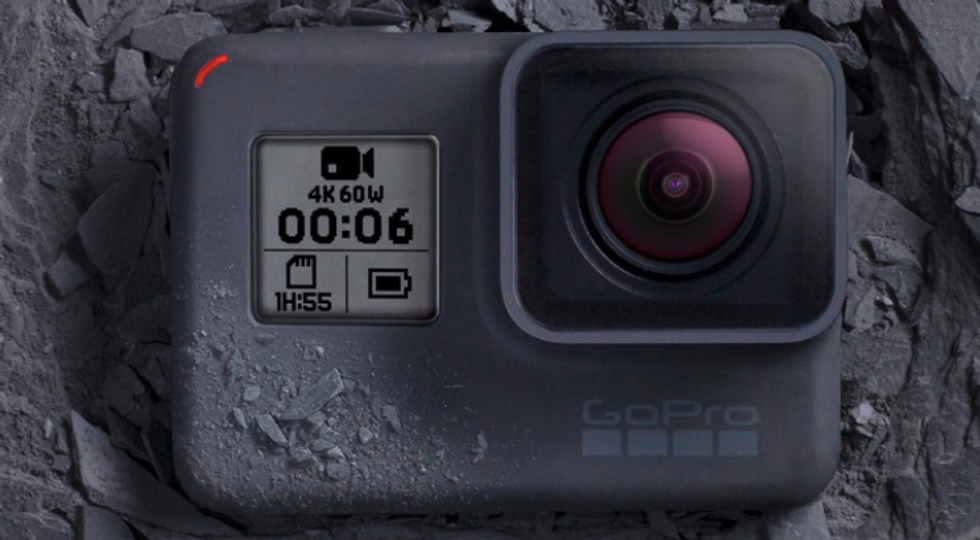 GoPro
The newest action camera from GoPro, released 9/28/17, is the GoPro Hero6. The latest GoPro will reportedly have better recording capabilities than ever, with 4K resolution and an ability to record 60 frames per second and 1080p at 240fps. GoPro Hero6 delivers a 12-megapixel snapper and offers HDR functionality, making it a superb camera for action shots. Another perk the geeks will freak over? GPS functionality and it's waterproof up to 33 feet. Cost is about $500 on Amazon.
Flir One Pro —Home Builders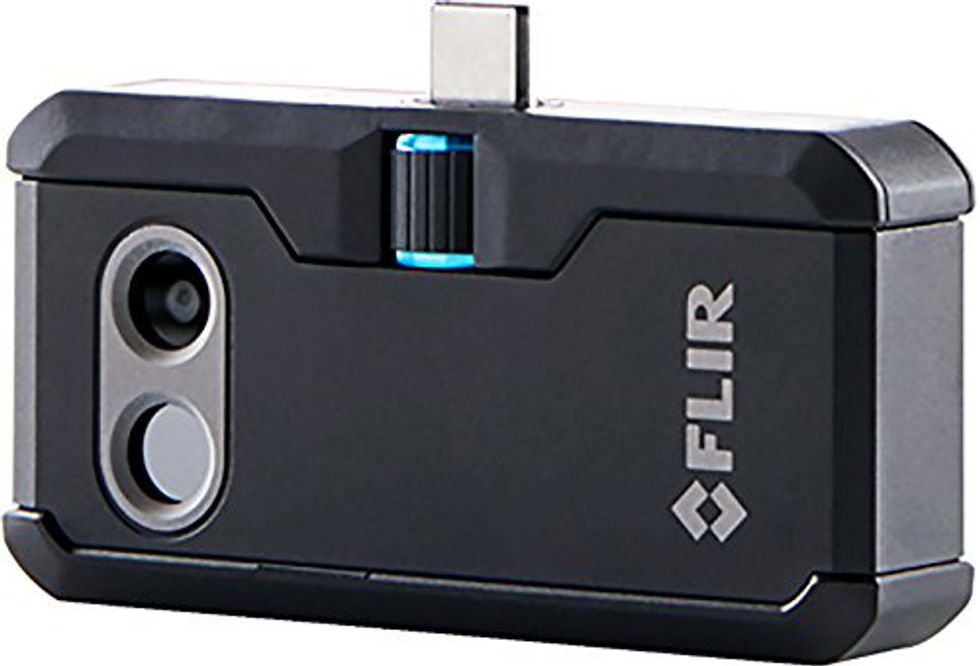 Flir
Have anyone on your list who is a home builder/fix-it maven? Consider the $399 Flir One Pro a gadget that slips on to your iPhone and opens the door to thermal readings of all levels. While clearly designed for those at a professional level, Flir One Pro is one of those devices that could prove invaluable for anyone who does some tinkering in the home, concerned about potential leaks in the kitchen, or if a home is properly insulated for changing seasons.
Gnarbox Portable Backup & Editing System – A Photographer's Geekiest Gadget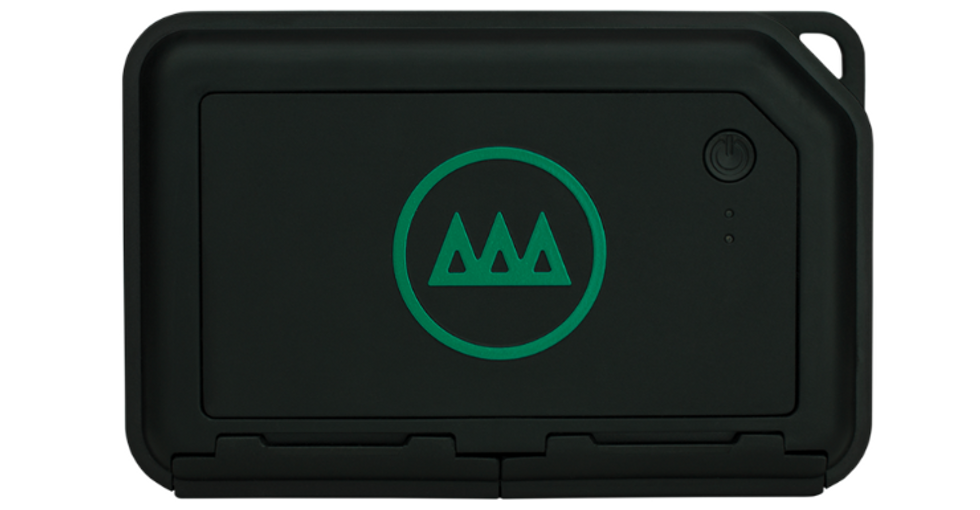 Gnarbox
For the geek on your holiday list who loves the flash of the camera, Gnarbox is the portable backup and editing tool they've been wishing for. So easy to use with a simple plug-in and a connection to Wi-Fi, editing and sharing pics is as simple as saying "Cheese!" Great for use with any camera, managing content has never been more convenient. The gadget is shock- and dust proof and has up to 6 hours of battery life. Your holiday pics will be professional-level this season. Gnarbox comes in at $299. (Available on Amazon.)
Robo C2 Smart 3D Printer – Creativity Times 3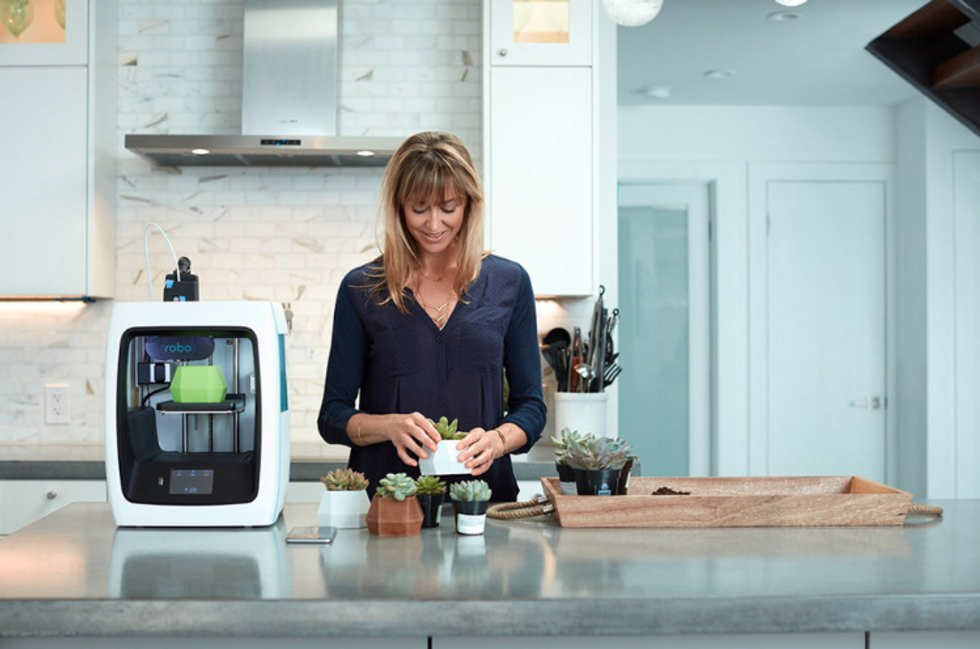 Robo
Printing in 2D is so last century. 3D printing is all the rage and early adopters are going gaga over the Robo C2 Smart 3D Printer. Will you be their personal Santa and surprise them with this nifty device this holiday season? High-performance and Wi-Fi enabled, this 3D printer can print over 30 material types, has a built-in color touch screen, an on-board camera, and produces prints in a speedy manner. Use the Robo app from a mobile device and let your imagination run wild. Cost is $799. (Available on Amazon.)
DJI Spark: Mini Drone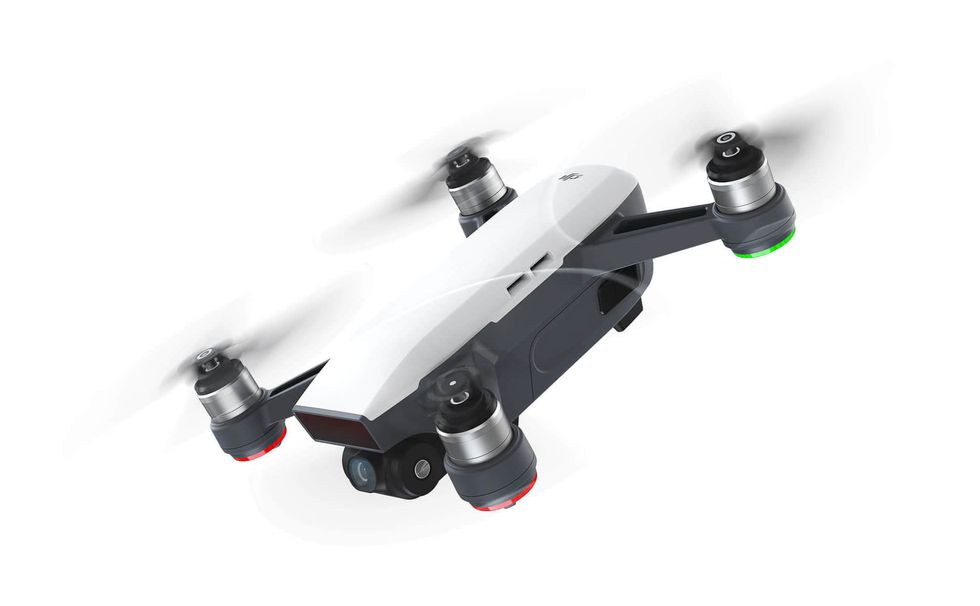 DJI
For the geek in your life who digs drones, the DJI Spark is a pint-sized gadget with enormous potential. This drone is designed to be controlled by hand, although it can also be operated from a remote or app. Spark's built-in camera has top-notch image quality, plus 16-minute max flight time and 50 KM/H speed. Great for beginners or the been-there, done-drone types. Get one for your drone-loving geek for $499. (Looking for a more affordable drone? Check out our Holiday Tech Gift Ideas for Kids with drones priced more kindly for your budget.)
Vi Fitness Device – AI Personal Trainer for the Fitness Geek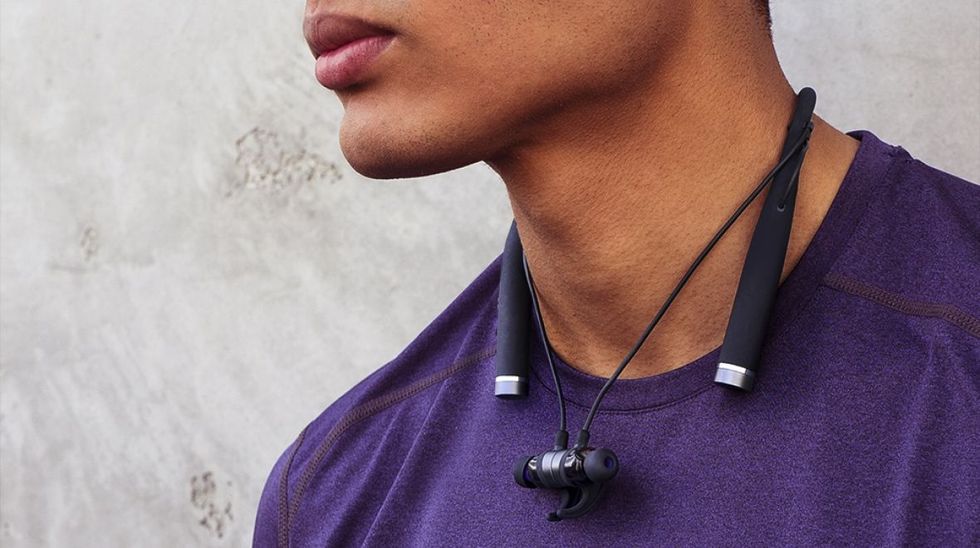 Vi
We all fall victim to packing on the pounds around the holidays, so a fitness gadget is the perfect gift/nudge to whip your geeky gift recipient into shape the AI way with Vi. The bio-sensing, aerospace-grade earphones are sleek and simple-looking, yet are smarter than your average buds. These track fitness and help the user reach their goals by "talking" to you during workouts, providing inspiration, heart rate, time, speed, distance, and more. Plus, use the earphones for music, phone calls, etc. too. Pair with the app for customization and tracking. Price is $249. (Also available on Amazon.)
Pocket DJ Mixer for Smartphones – For Geeks with Beats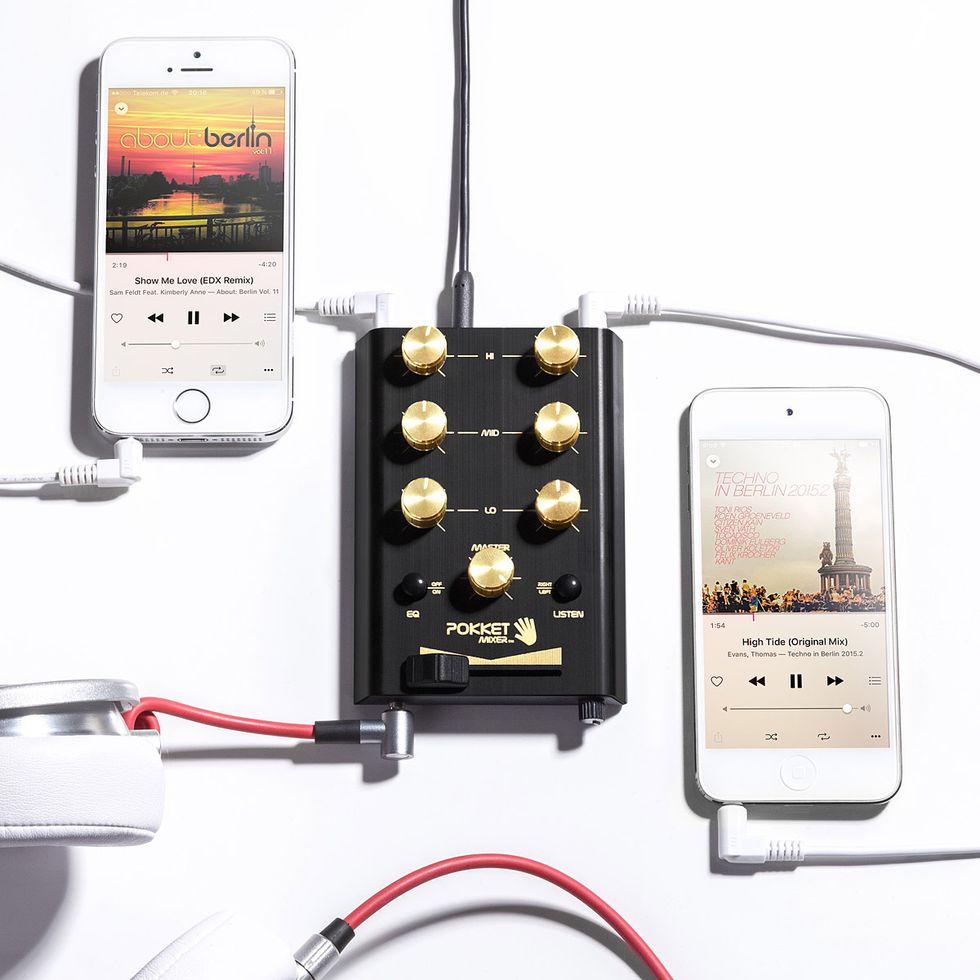 Uncommon Goods
When the holiday carols are getting repetitive, new music is just what the doctor (or DJ) ordered. With Pocket DJ Mixer, geeks and non-geeks alike can lay down a beat on the go by hooking the device up to a smartphone. This mini mixing board is versatile, fun to use, and will turn up any holiday party with professional-level DJ-style jams. Get one for the music-loving geek on your holiday gift list for $100.
LucidCam – Out-of-this-World VR Camera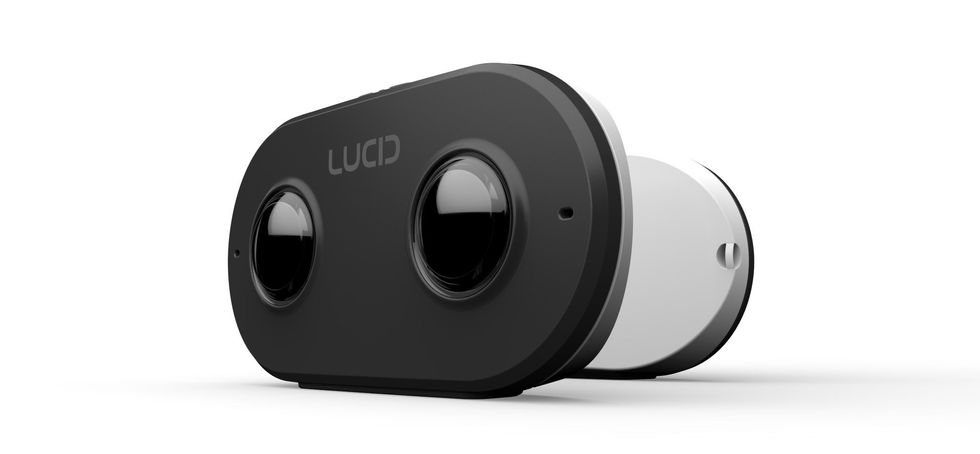 LucidCam
For the geek on your gift list who is obsessed with the world of virtual reality, watching it may no longer satisfy their VR desires. Now they can shoot their own immersive VR images and videos and upload and share them too with the easy-to-use, first of its kind, LucidCam. One button does it all and the gadget is lightweight and intuitive. Capture the world like never before and let others feel like they are right there with you. LucidCam sells for $499. (Also available on Amazon.)
Here One Wireless Smart Earbuds – Wirelessly Wonderful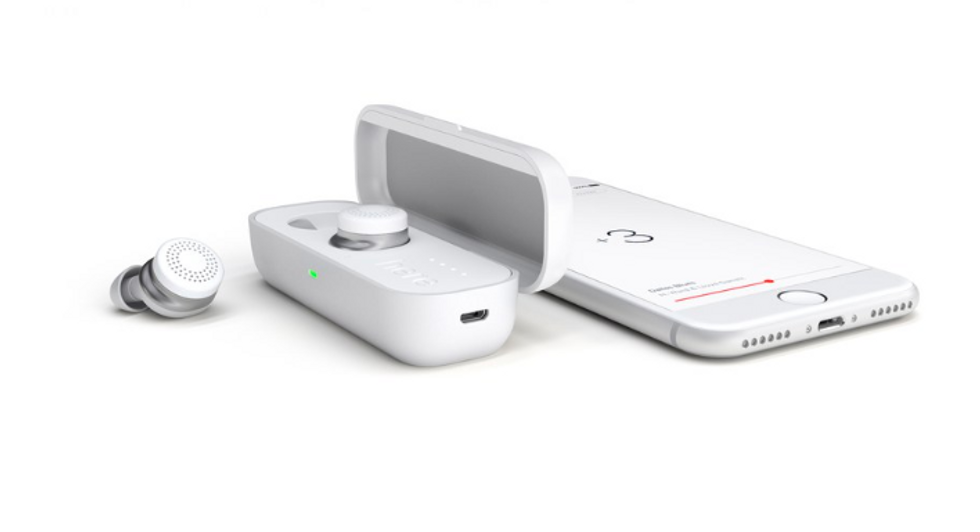 Here One
Smart friends like smart stuff, so wireless earbuds are a geek's gift for listening to music without the worry of wires. Here One Wireless Smart Earbuds deliver premium sound quality with a comfortable, lightweight design. Use for listening to tunes or taking calls via Bluetooth. The connected app helps personalize the listening process to make earbud-wearing even more detailed. They come in black or white and run for $299.
Nix Pro Color Sensor – Color Your Geek's World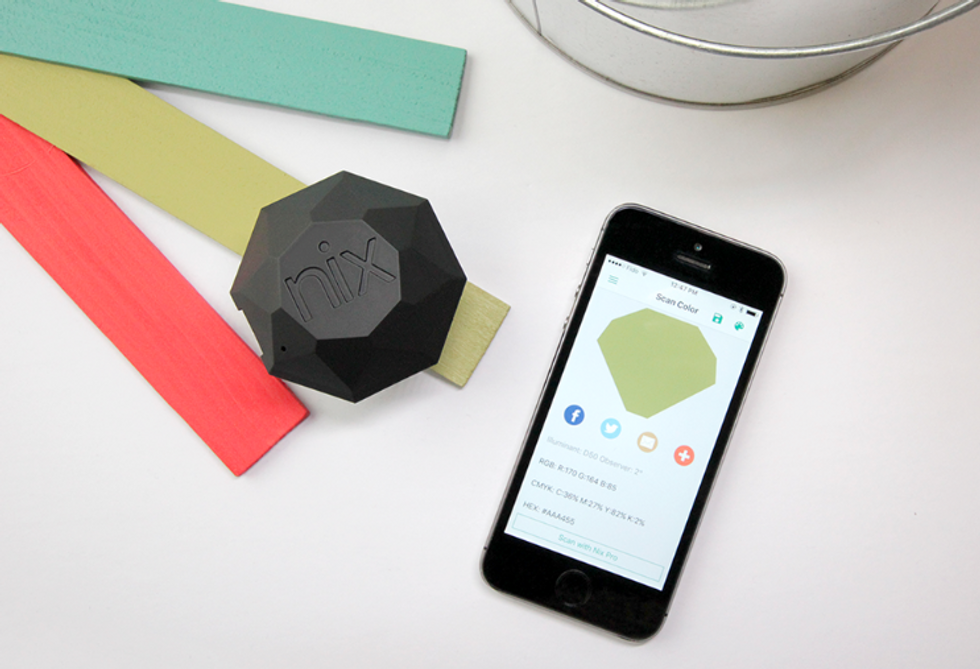 Nix
For the geek into a rainbow of colors, the easy-to-use Nix Pro Color Sensor will wow them with instant and incredibly accurate color comparisons they can evaluate by scanning a color, saving to a smart device, and matching to color libraries. Great for painters, designers, etc. when it comes to being precise and pleased. Get a Nix Mini Color Sensor for $99 (Cyber Sale price until 11/26/2018 is $69)- The Nix Pro Color Sensor retails for $349 (Cyber Sale price until 11/26/2018 for $244) (Available on Amazon.)
Walabot – Smart Stud-finding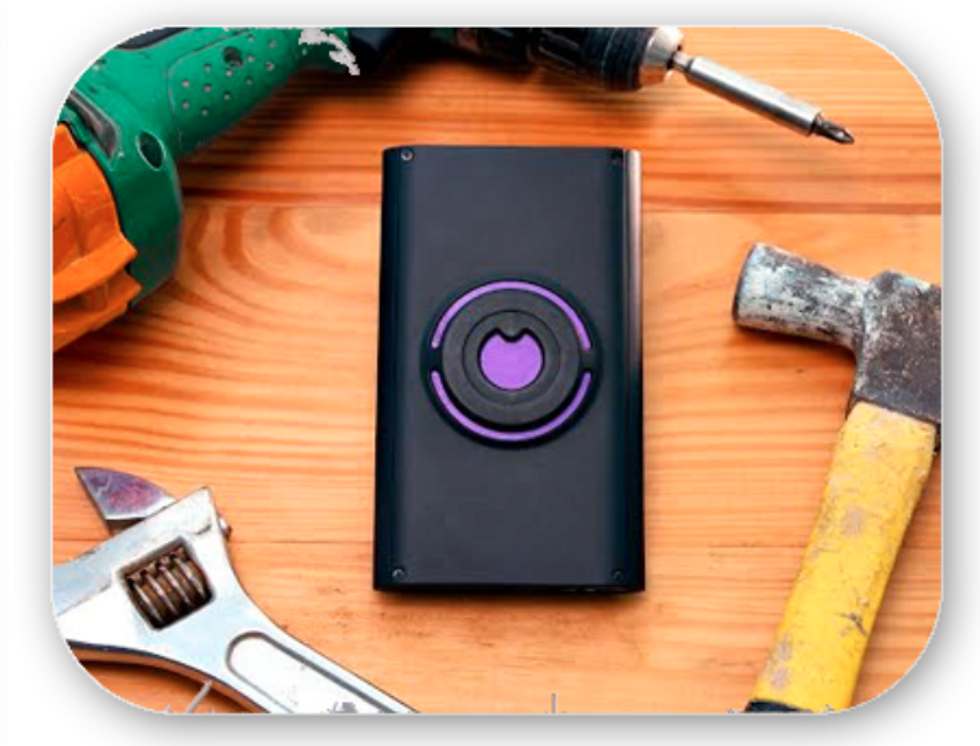 Walalbot
For the geek who loves to do handy work around the house, the Walabot DYI imaging device is the perfect holiday gift that will keep them busy with fixer-uppers in the New Year. Walabot is useful for locating studs, pipes, wires, etc. in walls before hanging frames or drilling holes. It is perfect for both concrete and drywall and will see up to 4 inches deep into the wall surface using 3D imaging. Walabot is compatible with Android devices and sells for $99. (Available on Amazon.)
Harmony Hub – Electrifying Entertainment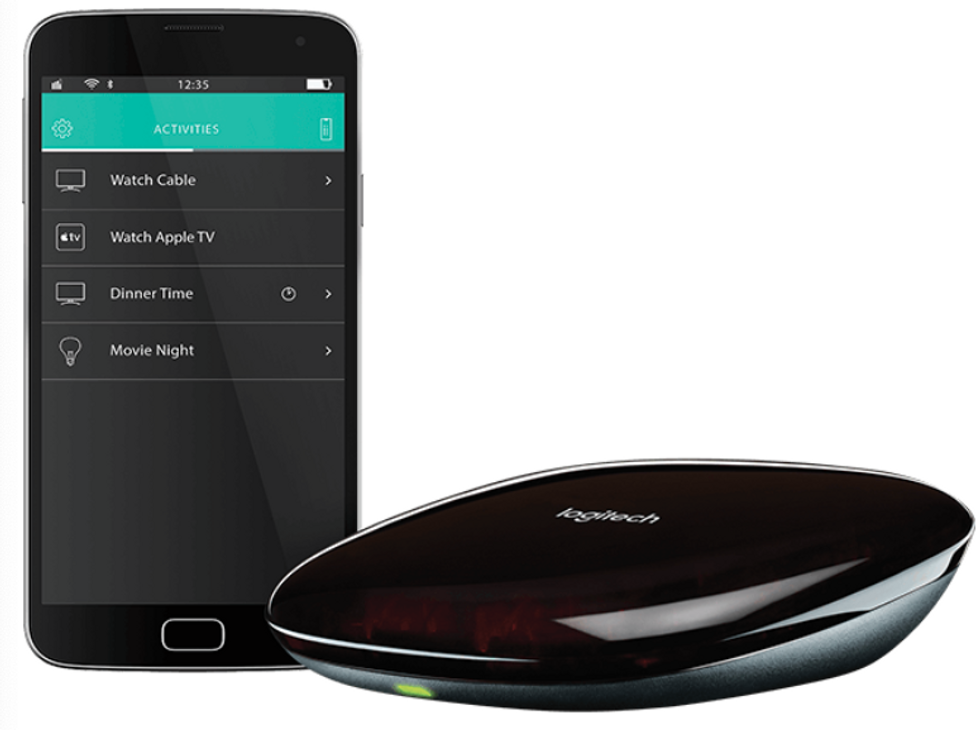 Logitech
With Logitech's Harmony Hub, the geek in your life will have a hooked-up home you'll be eager to come visit. Harmony Hub pairs with your smartphone (iOS or Android), turning it into a universal remote control that connects with all your home and entertainment gadgets. Make the home super-connected and hands-free by pairing with Alexa or Google Home. Set-up is a cinch and the uses are nearly endless. Get into the holiday Harmony and pick one up for $99.99. (Also available on Amazon.)
Omen X Compact Desktop – Gaming for Geeks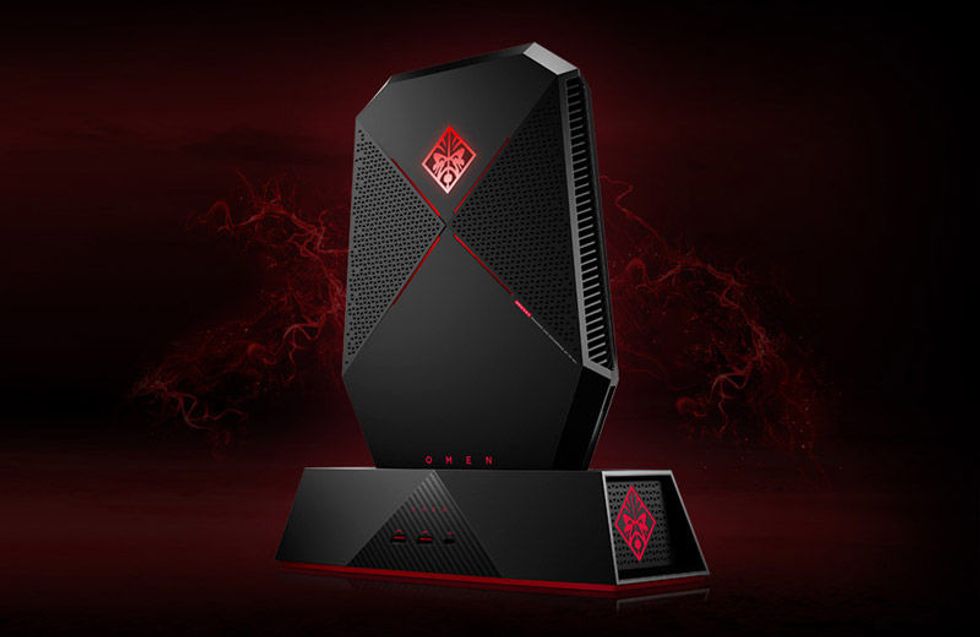 HP
Gaming geeks, check under the tree for the Omen X Compact Desktop. This nifty gadget allows the user to move from desktop to the couch allowing for flexibility and freedom while playing. The comfort is appreciated and the adaptability is genius as gaming becomes even more immersive. Use in VR mode too for other-worldly entertainment. Price is $2499 — but it's sure to be the best gift any techie gets this year. (Available on Amazon.) And if you're looking for some other luxe options, consider our Luxury Tech Gift Ideas for the Holidays guide that is stocked with goodies that will make you the best gift giver this year, guaranteed.
Like GearBrain on Facebook