Researchers at the Washington State University have designed a robot with older adults in mind, created to support them with everyday tasks, so they can stay in their home, on their own, longer.
Called the Robot Activity Support System, or RAS, the robot has sensors that can read where it is, find people living in the home, and make its way around a space to find them. There's also a screen which can play instructional videos for people when they need some help.
The phrase, aging in place, applies to adults who want to stay in their own home even as they grow older. Simple tasks that no one thinks of when their younger can become more difficult as we age from climbing stairs to taking care of a garden. Yet the number of people over the age of 65 is expected to double from 46 million in 2016, to more than 98 million by 2060, according to Population Reference Bureau.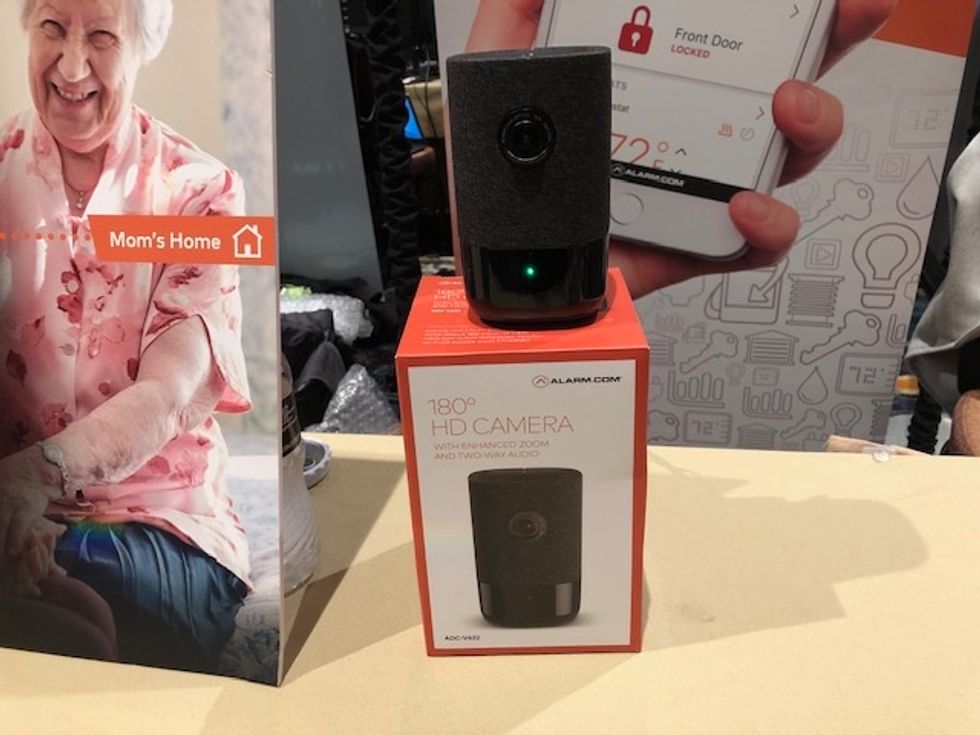 Smart home devices, like Alarm.com's Wellcam, are designed with older adults in mindGearBrain
For older adults living alone, finding help for basic needs such as remembering to medication or even preparing dinner can be expensive. It's enough of an issue that even the National Institutes of Health's National Institute on Aging suggests people prepare for the support they'll need as they age — before they need it.
Smart home technology may help extend the time people can live on their own at home, bringing support in the guise of sensors that can pick up on the sound of someone falling, to stationary robots that use voice technology to encourage older people to play games and exercise their muscles, and brains.
At the Washington State University's Center for Advanced Studies Adaptive Systems, researchers put RAS to task, testing it during a recent study with 26 college and graduate students, to see if the robot could sense when people needed help with three tasks: finding a leash to walk a dog, take some medicine and water plants in the house.

RAS got a message if people couldn't complete these activities, went to their side and could — at someone's request — play a video showing them what to do next, or help them locate the dog's leash or a granola bar so they could take medication with food.
The findings, published in the May 2019 issue of "Cognitive Systems Research," noted that most people during the test had a positive experience with RAS. Researchers next plan to test RAS with older adults.
"Upwards of 90 percent of older adults prefer to age in place as opposed to moving into a nursing home," Cook said. "We want to make it so that instead of bringing in a caregiver or sending these people to a nursing home, we can use technology to help them live independently on their own."