Blackouts and flooding aside — CES 2018 lacked much of the shock and awe the show usually brings.
Yes there were robots. And some pretty cool TVs that actually rolled up like a window shade. CES is often a Disneyland for cool and quirky tech prototypes that may never make it to your hands. But this year's show had less oomph and more fine-tuning, as if consumer brands wanted to fill in the sharp details on a sketch.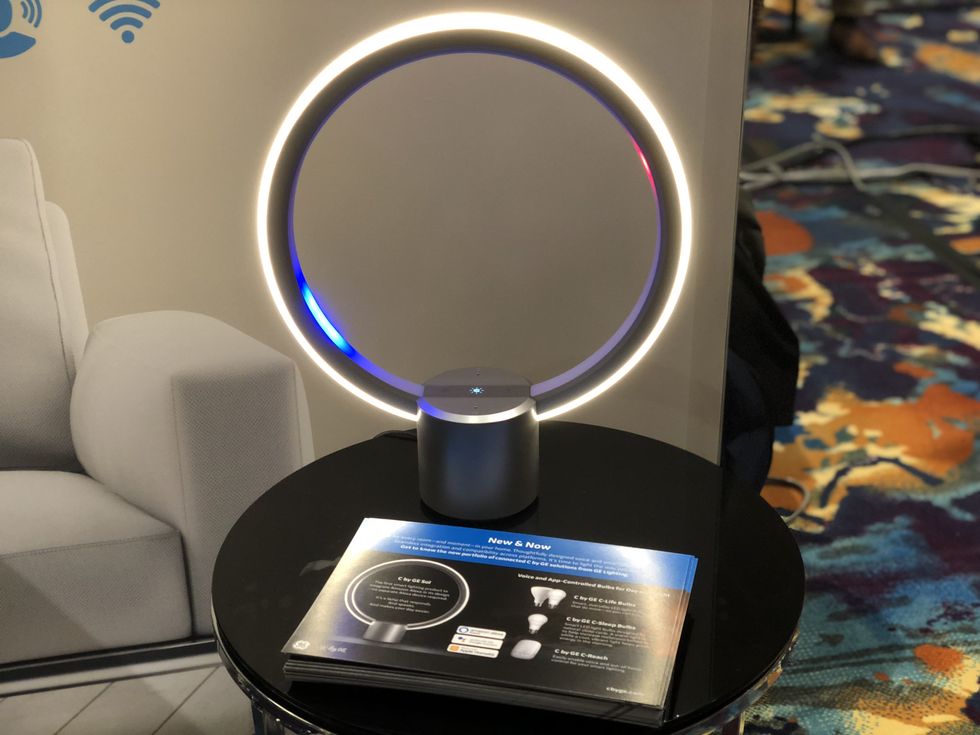 GE has baked Alexa into table and ceiling lampsGearBrain
No more was this obvious than around voice assistants. More than 45 million Americans will use a voice-enabled smart speaker in their home this year, says eMarketer. And while you may not have a smart speaker in your house, we're going to bet you have a TV — or a light switch. And this year Alexa, Google Assistant or one of the other smart A.I.'s is going to potentially live there.
Tech brands believe voice assistants will run our lives. (At least for awhile — long enough to get us to all buy one before they shift protocols.) But to make that work in any significant way we're going to have to forget the technology is there. It just has to work. Like our phone. Like our lights turning on. Like our car — another space where voice assistants are coming next.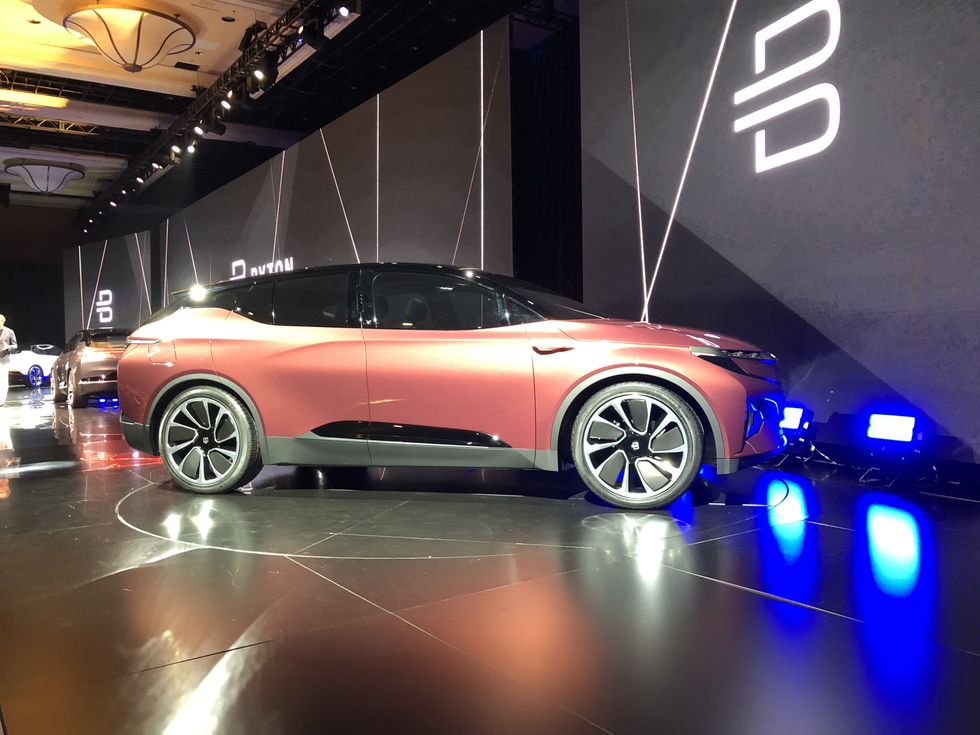 Voice assistants are coming into our cars this year.GearBrain
We saw carmakers Byton, Toyota and electronics brand Panasonic looking to bake Alexa inside the vehicle — following BMW's plan to do the same this year. You won't need to mount your iPhone to the dash. Instead, our J.A.R.V.I.S. will be there, seamlessly extending the experience we have at home on the road.
We're on the road a lot, spending on average 293 hours a year — or more than 12 days — driving our cars. It's a second living room. And with self-driving technology coming too, that time once spent driving can be used for other things: watching a movie, and working. The space inside our vehicle, then, needs to be comfortable, certainly functional, and potentially pampering.
How about leather seats that swivel with a front display bigger than your TV at home? Or a ride that comes with a bar — and bartender? And certainly a digital assistant that makes gets you to meetings on time, while adding last minute ingredients for the evening's grocery delivery so you can make dinner for the kids that night. (Alexa doesn't cook. Yet.)
Most of us won't have a personal chef whipping up crepes on our car ride to work. But we will have a virtual helper at home, in the car, on a run — if we want. That's the future CES showed us this year. One that's not too far away.