Like GearBrain on Facebook
For those put off by the four-figure smartphone space — Honor has a solution: it's two newest smartphones, the Honor 7X and Honor V10.

The company revealed its latest gadgets this morning in London, starting first with the Honor 7X, a sleek and nearly bezel-less smartphone with almost edge-to-edge display and priced at just $199. For comparison, the least expensive Apple smartphone, the iPhone SE, starts at $349.
Longevity is highlighted in this update, the next iteration in the Honor 'X' line. (Honor released the 6X back in January.) Battery power gets a major boost, with a single charge meant to last more than a day, and able to stream at least 12 hours of video – and 91 hours of music.
The phone also features dual-cameras — one that's 16 MP and one that's 2 MP — plus a faster processor, an 8 MP front-facing camera, and blue, gold and black finishes. A fingerprint reader is positioned at the back of the phone for entry into the device.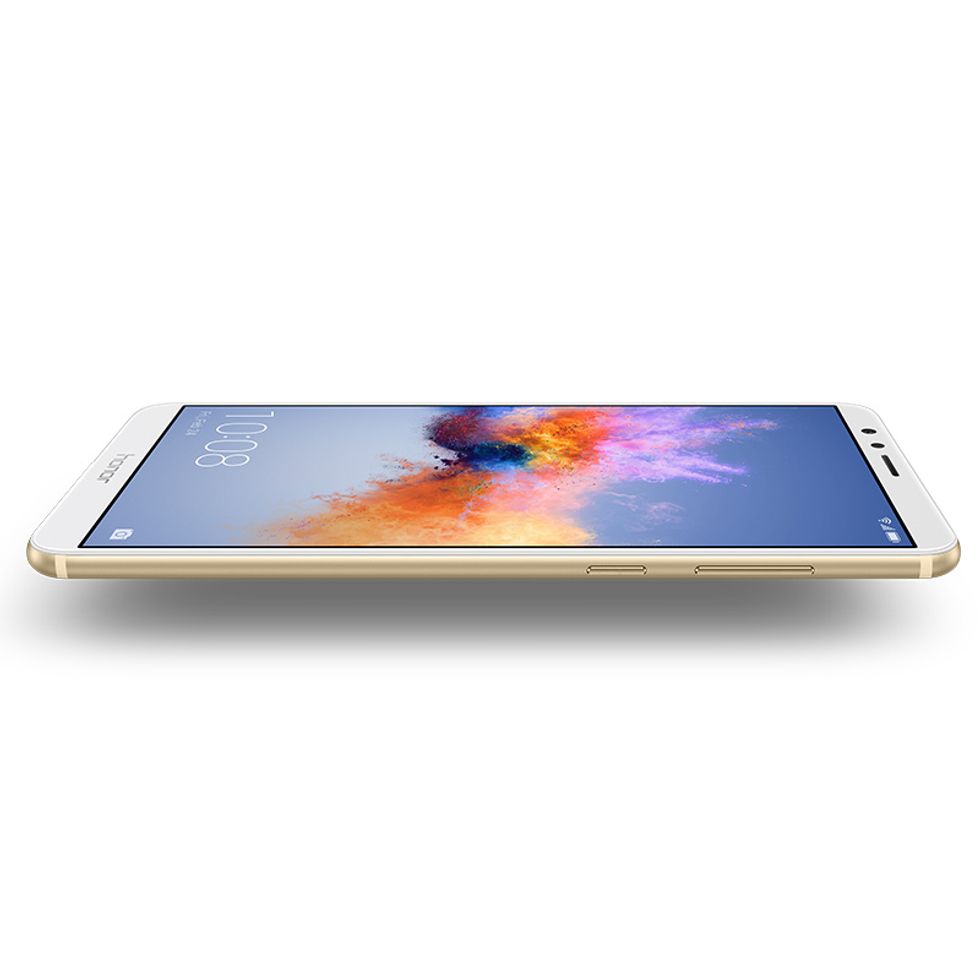 The Honor 7X is a mid-tiered smartphone with a nearly bezel-less display for just $199Honor
Honor, a subsidiary of Huawei, also launched a higher-end model, the Honor View 10 (V10). US pricing isn't available yet, but the phone has a UK price of £449.99 or approximately $600.
Honor V10 is really aimed at gamers — with features designed to make gaming a more enjoyable experience on a small screen.The V10 has a supercharge feature which can quickly bring the battery to 50 percent in 30 minutes, and has a special Gaming Suite of content.
The phone is also stocked with A.I. goodies including the ability to recognize different scenes when taking a photo to adjust settings for a best shot, plus a real-time language translator — even when not connected to the internet. And the V10 will come in blue, black and a burnished gold like the Honor 7X.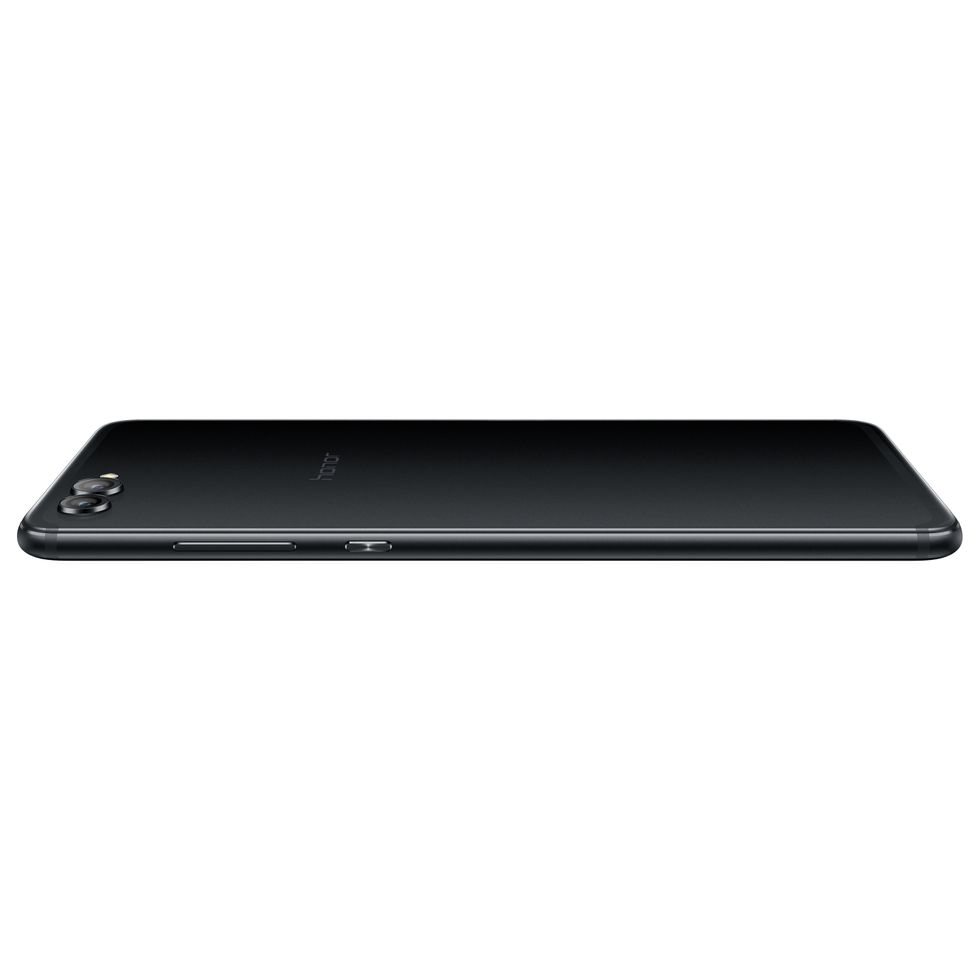 The Honor V10's rear dual-lens camera supports 4K video recording at 30 frames per secondHonor
Honor also pushed out two new features: Structured Light and Sync Play. The first dovetails with Honor's facial recognition technology, which plays into using the tool for unlocking phones, and also augmented and virtual reality content. Sync Play lets multiple mobile devices play the same music at the same time through a wireless connection — creating a virtual surround sound effect.

Pre-orders on the Honor 7X start today through December 14, and will include free shipping and a free case while supplies last, says Honor. Playfully, Honor is also offering free phones to orders that include a '77' in it including 7, 77, 177, 277, and all other 77 purchases up until December 14 at 6 pm PST. But note: refunds will be issued after the initial charge goes through.
The company has not announced when the Honor V10 pre-orders will begin, but says the smartphone will be available throughout most of Western Europe, the United States, India, Russia and Malaysia starting January 8, 2018.
A review of the Honor 7X is coming, and we will update this story when it posts.
Additional specs for the Honor 7X include:
• 5.93 inch FHD+display with 2160 X 1080 resolution
• An 18:9 screen ratio mimics the 21:9 ratio used in theaters
• Octal-core Kirin 659 chipset
• 3,340 mAh battery
•Dual-lens 16MP + 2MP rear-camera with DSLR depth of field effects
• Aperture of F/0.95 – F/16
• Phase Detection Auto Focus (PDAF) technology that auto focuses in as little as 0.18 seconds
• 8MP front-camera
• 3 GB of on-board storage (a microSD card adds up to 256 GB)
• EMUI 5.1 software
Like GearBrain on Facebook