Like GearBrain on Facebook
Looking to throw a party your friends will never forget? Smart devices can turn your bash into something unforgettable — whether it's a last minute get-together to watch some football or a rager for the ages. All it takes is a few smart home essentials. And truthfully, maybe it's time to finally update your entertainment room or den to the 21st century. Here's the GearBrain guide to revamping your smart home for hosting the perfect party.
Television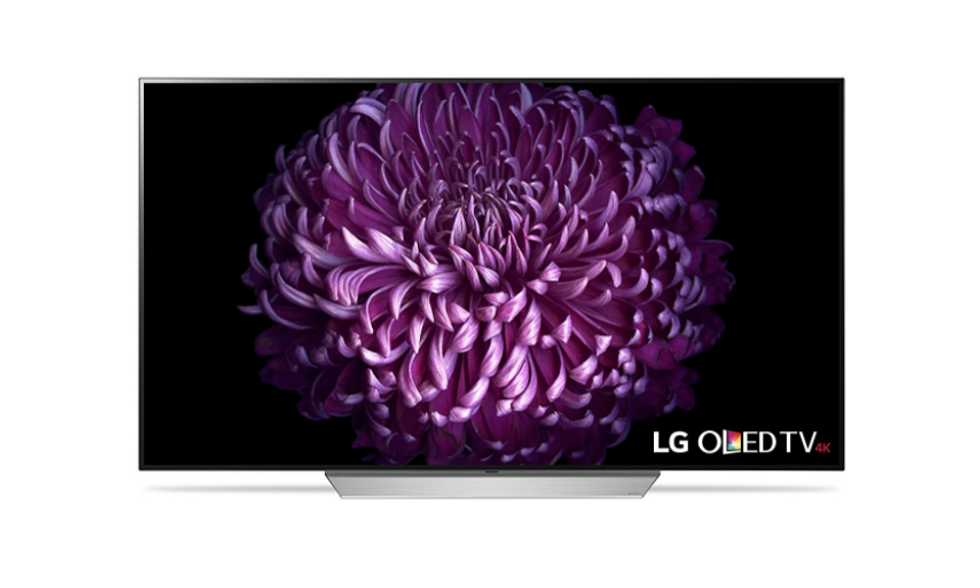 LG's OLED televisions are among the best on sale today LG
If you're throwing a party around a sports event, investing in an Ultra HD 4K television will make a difference. That's because 4K TVs 'upscale' lower qualities video to boost image quality. It won't perform the miracle of turning 1080i into glorious 4K, but it will certainly help make the game pop.
With 2018 also featuring the soccer World Cup, Winter Olympics and golf Ryder Cup, it's the perfect time to buy a new TV.
We'd suggest looking at the superb OLED televisions sold by LG. They don't come cheap, but their deep blacks, punchy colors and minimalist design will undoubtedly win you over — and some even come with Dolby Atmos built right in.
The 55-inch LG OLED55C7P is good value at $1,696, but if you've got the budget we'd recommend the 65-inch LG E7 , which has HDR support and includes a sound bar. It is currently priced at just below $4,000.
Read More: Everything you need to know before buying your next TV
Amazon Echo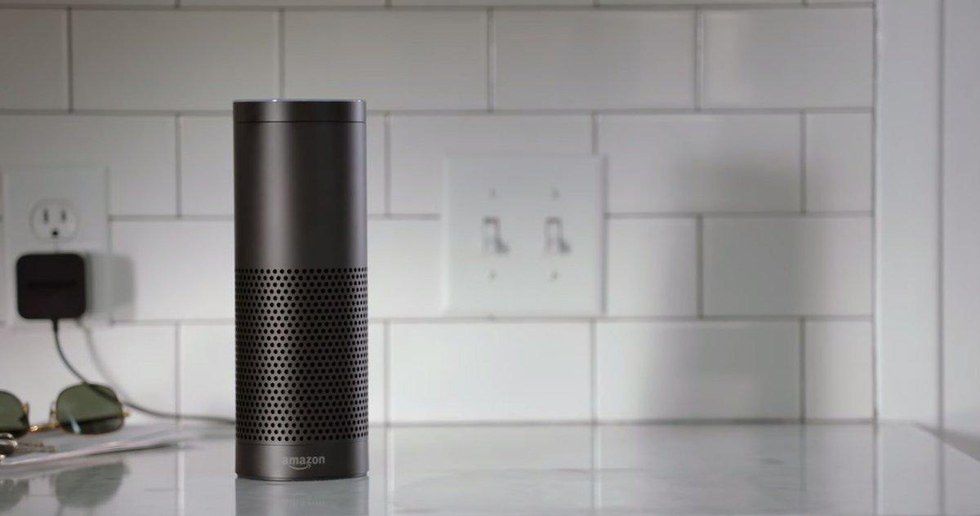 Pick up a Echo and ask Alexa to order the match-day pizzas Amazon
There are already a lot of reasons to buy an Amazon Echo smart speaker with the Alexa personal assistant. But when it comes to hosting a party, it makes even more sense, mostly because you can impress your friends by ordering pizzas with your voice, then hailing Ubers home for everyone when you want them out — without even touching your smartphone.
The Echo Dot i s perfect if you already have speakers to connect it to (as music playback on its own tiny speaker is quite poor). The regular Echo is a good option if you don't want to mess about with connecting extra speakers, or you should try out the Sonos One - a great, room-filling Wi-Fi speaker which has Alexa built in.
Read More: How to make Alexa do several things at once with Routines
Google Home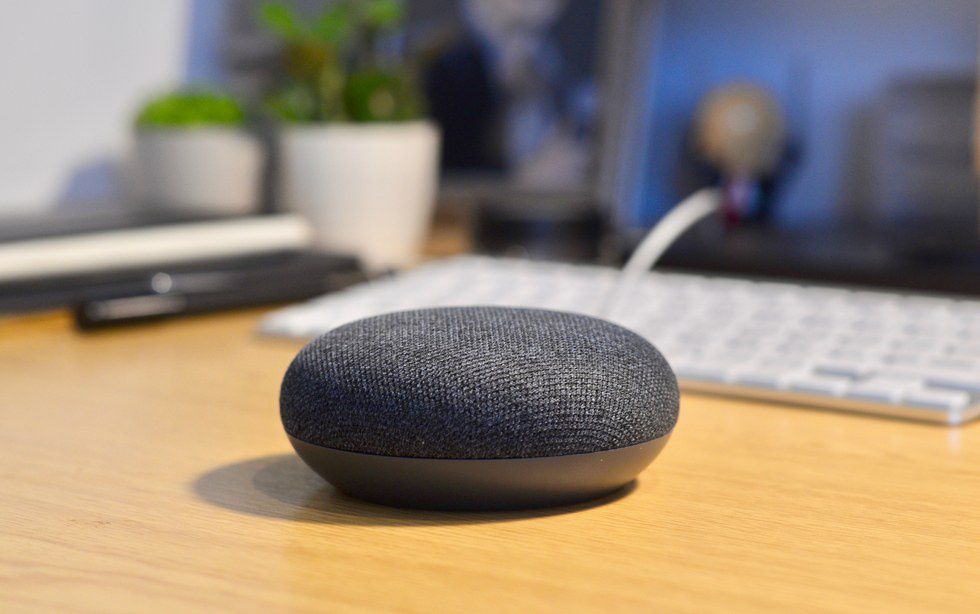 Google Assistant can offer up-to-date odds on who will win GearBrain
If you're buying an Echo you should probably pick up a Google Home or Home Mini too. That way, you can ask Google Assistant how the weather is affecting play on a field, change your music playlist, or anything else you want to do without having to excuse yourself from your guests.
Read More: Google Home Mini review
Philips Hue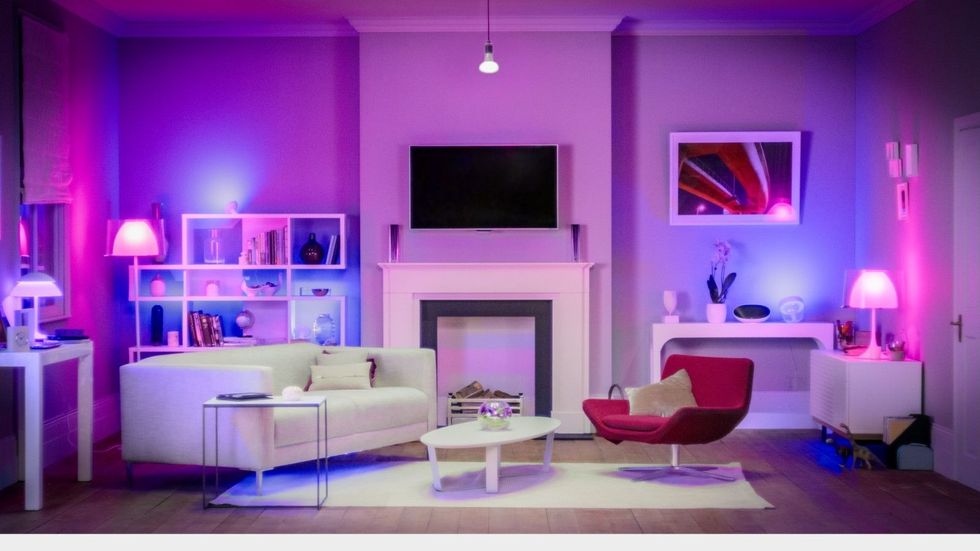 The OnSwitch app for Hue can bring Super Bowl atmosphere to your home Philips
A few Hue bulbs and light strips will give your room the atmosphere it needs for any party. Fit the bulbs to your existing sockets, connect the Philips Hub to your router and control them and their 16 million possible colors via the smartphone app — or use Alexa and Google Assistant to change the colors for you.
Next, download the OnSwitch smartphone app to transform the room into your team's colors if your throwing a sports event — or any kind of lighting scheme you can imagine. OnSwitch also has an airhorn button — tap this and you get a blast of noise and your Hue lights flash red, white and blue.
Read More: Supercharge your Philips Hue system with these smartphone apps
Lane Omega home theatre couch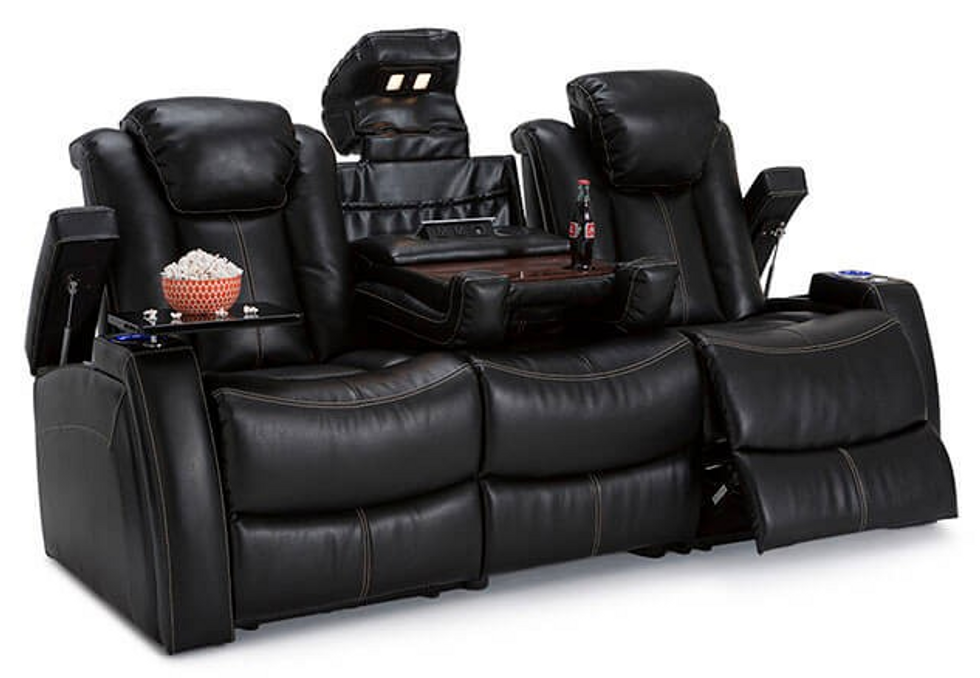 What else could you possibly want from a couch? Lane Omega
Technology can even extend to your couch with the Home Theatre range from Lane Omega . This customizable sofa can be built to include illuminated drinks holders, powered headrests, fold-out tables with USB ports, in-arm storage, banks of chargers for all of your devices, and a powered recline system.
Smart fridge for the beers...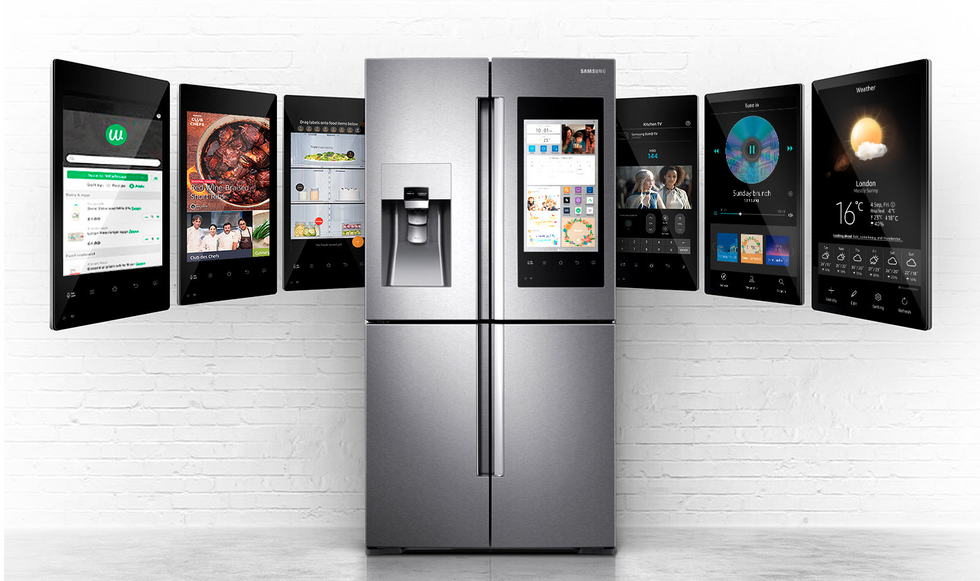 The Family Hug is basically a computer on your fridge Samsung
Samsung Family Hub smart fridges have touch screens and internet connections to make sure you never run out of match-day beers, wine and snacks. There's also a camera inside so you can view the contents on your smartphone while at the grocery store. And you thought making ice was a cool trick?
...and a robot to fetch them for you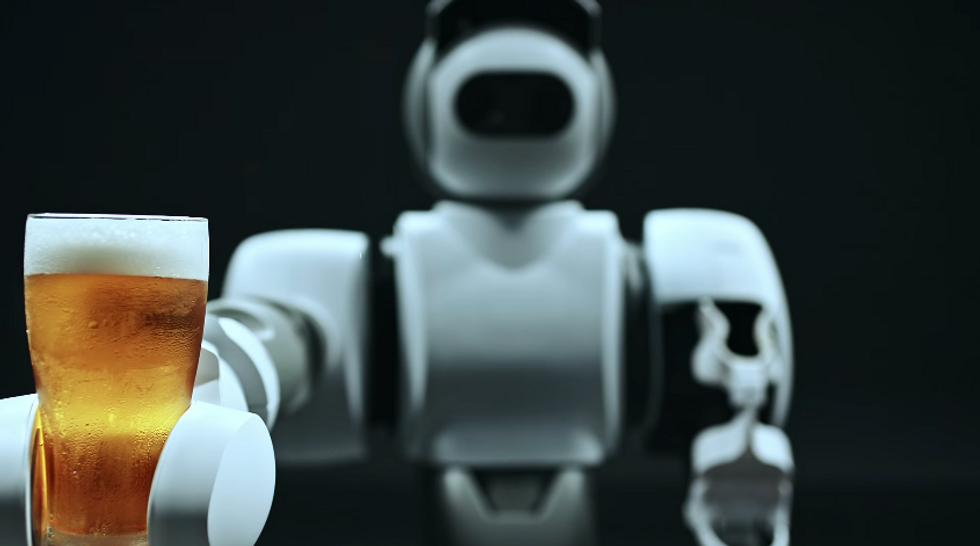 The robot will open the fridge, grab a drink and bring it to you. Apparently. Aeolus Robotics
But wait, there's more! At the CES technology show in January this year, a company called Aeolus Robotics showed off a humanoid robot which can — wait for it — open the fridge, grab a beer or glass of wine and bring it to you and guests.
Forget Alexa, Siri and color-changing lights. This is the future to get excited about. The Aeolus can apparently clean up the next day, too.
Roomba 980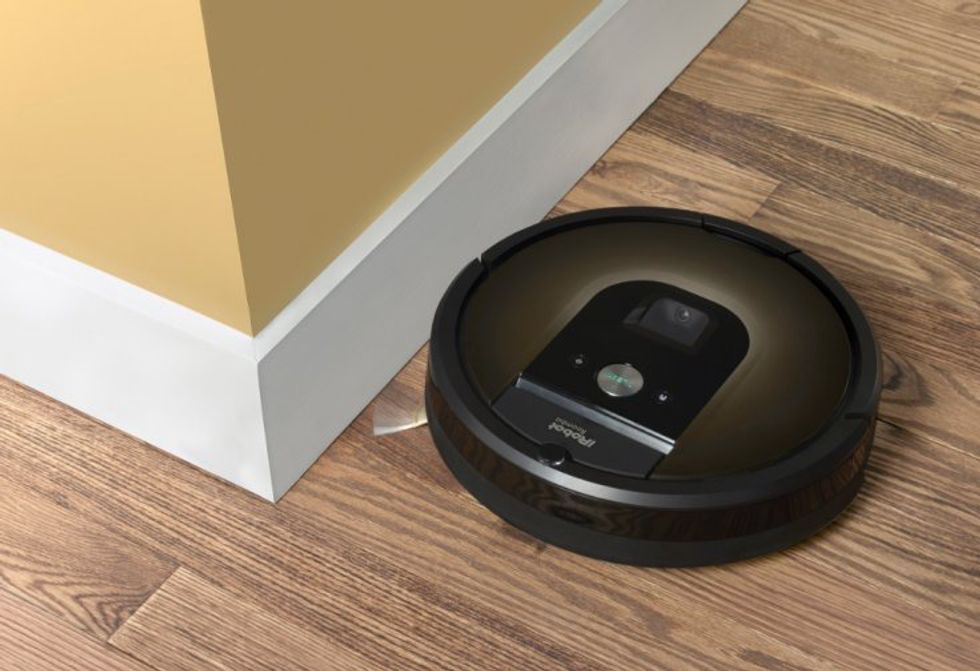 You can ask Alexa to start the Roomba if pressing a single button is too much effort iRobot
But until robots like the Aeolus can grab the vacuum and tidy up for us, there is Roomba by iRobot. Pick up the Roomba 980 and you'll have an automated vacuum cleaner which is powerful and smart. Controlled via a phone app, it will clean your floors and suck up all of last night's nachos crumbs with ease. When it's finished, it will return to its dock and recharge.
For added fun, the Roomba 980 can be configured to work with Alexa and Google Assistant. Just say: "Alexa, clean my house" and the robotic vacuum cleaner will get to work, leaving you and your hangover to recover in peace.
Read More: iRobot Roomba 980 review
Like GearBrain on Facebook