Like GearBrain on Facebook
Almost everyone has had to use iTunes at one point or another, especially if they own an iPhone, iPad, or iPod. Despite its popularity, most users have reported iTunes to be non-user friendly. A combination of complicated steps makes it a dreaded tool within the iOS community – especially amongst those who consider themselves not as tech-savvy as others. If you want to know how to set a ringtone on your iPhone from files without iTunes, there is a company called Softorino who can help you.
Softorino launched a tool called WALTR PRO, which was named after the Breaking Bad character, and just like the character from the show, I just can't get enough of it. The user-friendly interface has made it easy for all iOS users to not only convert their favorite audio and video files to iOS-friendly formats, but it has also made transfers extremely straightforward.
Designed while keeping all iOS users in mind, the simple tool works on both Mac and Windows PC, and we recommend using it to convert all your videos and audios to iPhone-friendly formats. Keeping in mind that the iPhone will only allow you to set an audio file as a ringtone if it's in M4R format. And WALTR PRO supports audio conversions to M4R.
Custom iPhone Ringtone Without iTunes www.youtube.com
How to Set a Ringtone on iPhone without iTunes?
WALTR PRO comes with a free trial period, which can be used by both Mac and Windows users to test the software and make up their minds about investing in a paid version that offers unlimited conversions. The paid version is budget-friendly, has easy-to-use features and is time-efficient.Here are the steps you need to know about WALTR PRO to use it to set a ringtone on your iPhone without iTunes:

How to Install WALTR PRO - Step 1: Download and Install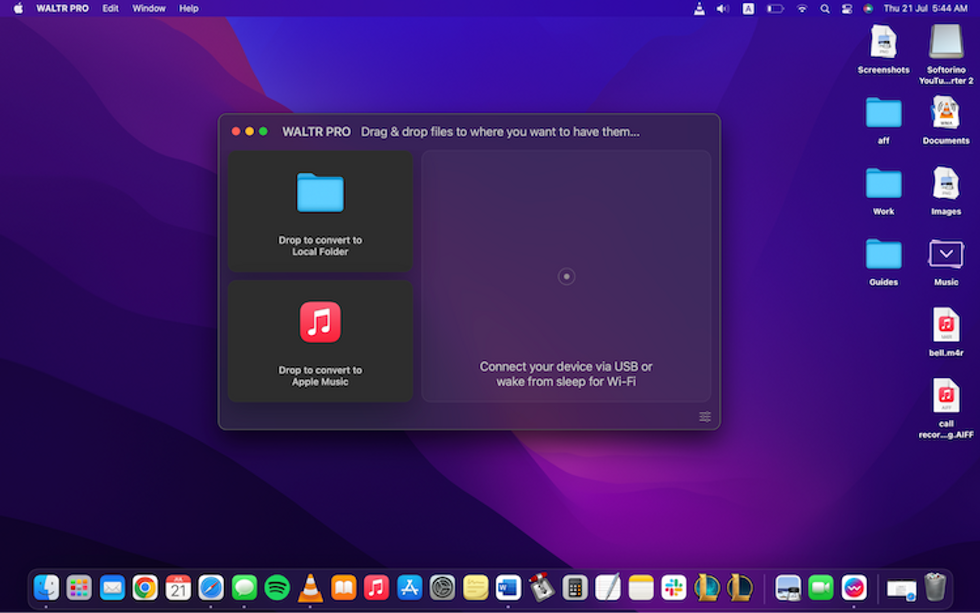 First step is to download and install WALTR Pro app
Softorino
Go to Softorino's website and download the free version of the software on your Mac or Windows PC. Once it's downloaded, install WALTR PRO on your laptop and watch the initial onboarding video to learn how the tool operates.
You will also be required to enter your email address, and once you've entered the correct email address, you'll receive a trial key to proceed with the free trial period.
How to Install WALTR Pro - Step 2: Select Files to Convert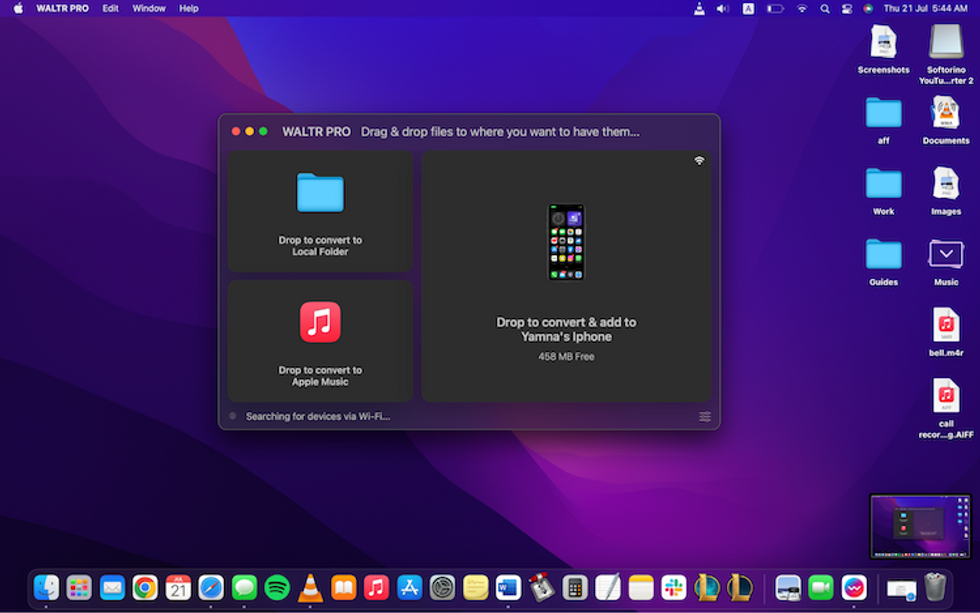 Make sure to select the files you want to convert into ringtones.
Softorino
In the WALTR PRO window, you will see four different options. The first step is to choose the files you want to convert or enter the URL of the audio file that you want to use as a ringtone on your iPhone. If you don't want to waste any time locating your files manually, you can also drag and drop them into the WALTR PRO window.
The second step entails selecting a format for the conversion. Since you're looking for a way to add a ringtone to your iPhone, you'll need to select M4R as your desired conversion format.
How to Install WALTR Pro - Step 3: Set the Ringtone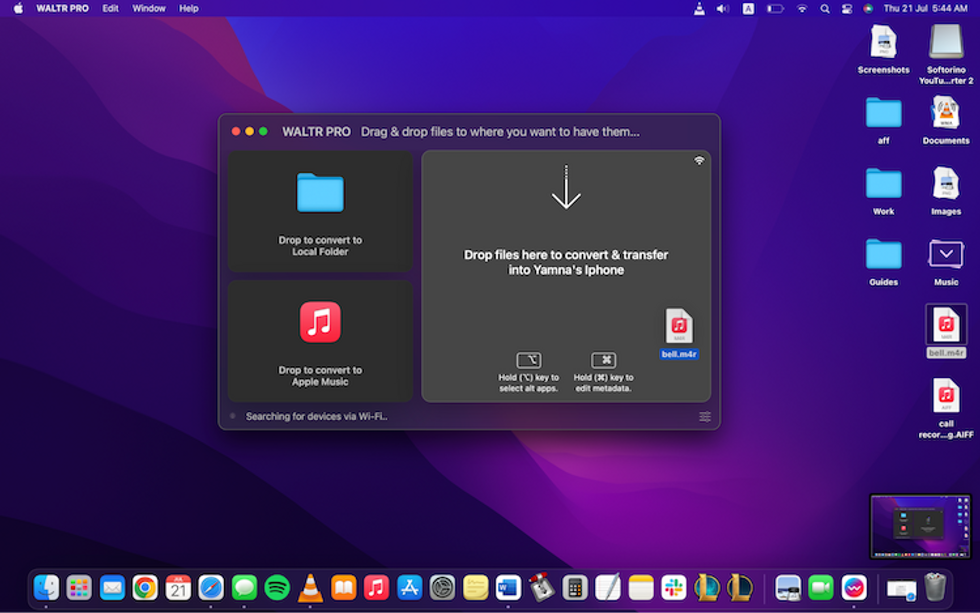 How to set the ringtone in WALTR Pro
Softorino
Once you've converted the file[s] to M4R, you will need to transfer it to your iPhone. WALTR PRO requires users to connect their iPhones using a USB cable for the first transfer, after which, you can simply connect your iPhone to WALTR PRO over Wi-Fi. Keep in mind that your Mac or Windows device and your iPhone need to be connected to the same Wi-Fi network.
When the transfer is complete, WALTR PRO will immediately notify you. Next, it's time for you to set your newly converted audio file as your ringtone on your iPhone. If you don't know how to change your ringtone, read the following steps:
Go to your iPhone's Settings
Locate Sounds and click on it
In the options, locate and select Ringtone
Here, you will find the new audio track in the list
Set the new file as your ringtone
If looking for help in learning how to set a ringtone on iPhone without using iTunes, WALTR PRO is a solution we would recommend you consider. It makes conversions and transfers super easy for non-tech-savvy users who find iTunes difficult to use. It's time-efficient, cost-friendly, and simple to use. It's especially a treat for Mac users who can't access iTunes since it has been discontinued. And converting files and transferring them through a single app is what's the most appealing. WALTR PRO is a good solution for iOS users.

Catalyst 33ft Waterproof Case Designed for iPhone 13 Pro – Drop Proof 6.6ft, Clear Back, Compatible with Catalyst Crux Accessories (Stealth Black)
Like GearBrain on Facebook