You put on your virtual reality headset, and off you to go some alternate dimension, by yourself, separated from your family and friends. For virtual reality critics, one major concern is that VR will further isolate us from one another. But it doesn't have to be that way.
In fact, there are already several virtual reality platforms that actually try to bring people together. Yes, you could use social reality to shut out your friends. But you could also use it to find new ones. Here's how.
AltspaceVR

Would you like to catch a comedy show, join a Dungeons & Dragons game, attend a meet-up with developers, play chess, or just hang out and watch TV with other people?

AltspaceVR is a virtual reality social platform that lets you do just that. You download the software—it's available for Daydream, Oculus Rift, HTC Vive, and Samsung Gear VR—create an account, and log in. Actors Drew Carey and Janeane Garofalo have both been on the platform for various events. NBC News recently held several political-related events on the platform last fall during the Presidential election.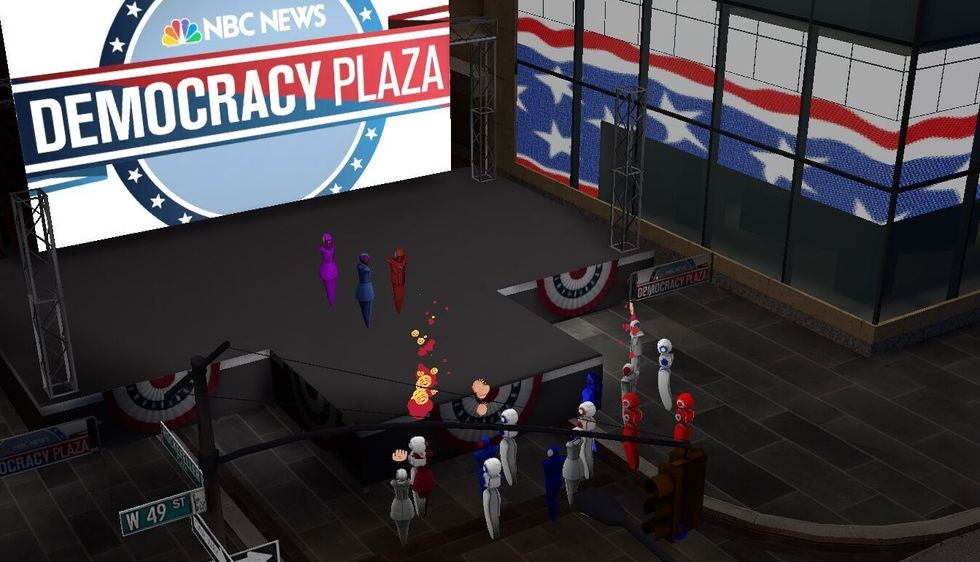 Hanging out at NBC News' Democracy Plaza.AltspaceVR.
Comedian Reggie Watts, who currently leads the house band for "The Late Late Show" with James Corden, is a regular. Check out his AltspaceVR channel here.
Last fall, the company redesigned its interface to focus more on the social aspect, simplifying how people find activities and other people to hang out with on the platform. At heart, AltspaceVR is basically an online chat room in a virtual environment, with voice. The avatar are cartoony and the simulation isn't always completely immersive, since the technology is still in its infancy.
It might take some getting used to at first, but AltspaceVR is one way to experience virtual reality, while you're also hanging out with friends who are too far away to meet in person, to spend time with children or grandchildren if you're in a different city, or to go on virtual dates with long-distance partners. And yes, of course, to meet new people.

vTime

This platform might not have the celebrity guests that AltspaceVR has attracted, but vTime does have one big advantage—it works on low-cost Google Cardboard headsets.

That means that if you have an Android or iPhone—and between $5 and $50 to spend on a headset—you can get into a social virtual reality environment. Plus, if you do have the money, vTime also works on the Oculus Rift and Samsung Gear VR.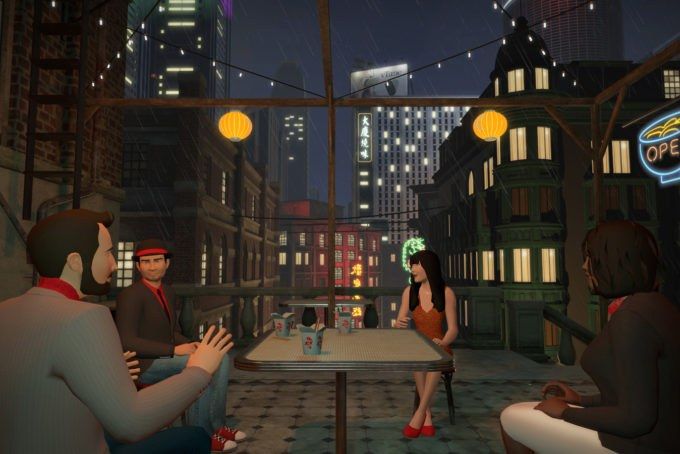 Celebrating Chinese New Year in vTime's Chinatown.vTime
Oculus Rooms

Are you looking for a virtual reality version of Facebook? Why not try Facebook's own Oculus Rooms. You can hang out with friends, watch videos together, or play simple board or card games. You access the virtual space by linking Facebook and Oculus accounts, or finding friends through their real name. When they're online, and you see that, you can meet up virtually. It's currently only available for the Gear VR, but is expected to be available on the Oculus Rift sometime this year.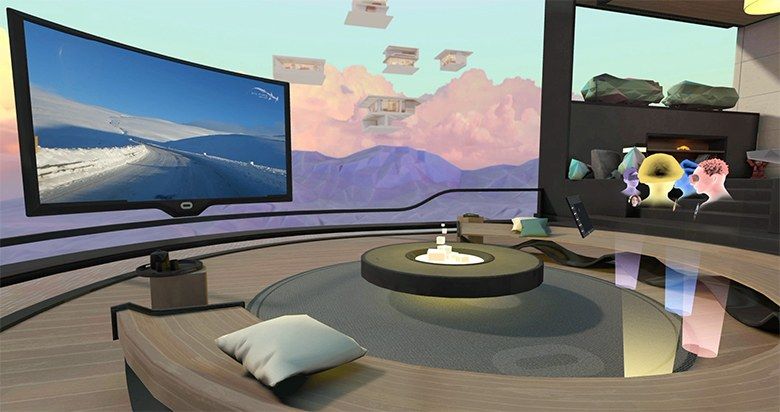 Oculus RoomsFacebook
Hulu

Yes, Hulu now has a virtual reality social platform. If you use the on demand video service on the Oculus Rift or Gear VR, you can watch movies together with friends. All of you need is your own Hulu subscriptions for regular 2D movies and TV shows, and then 360-degree content is free.
Hulu uses the Oculus avatars, and the feature was only released this month, so expect the functionality and usability to evolve quickly.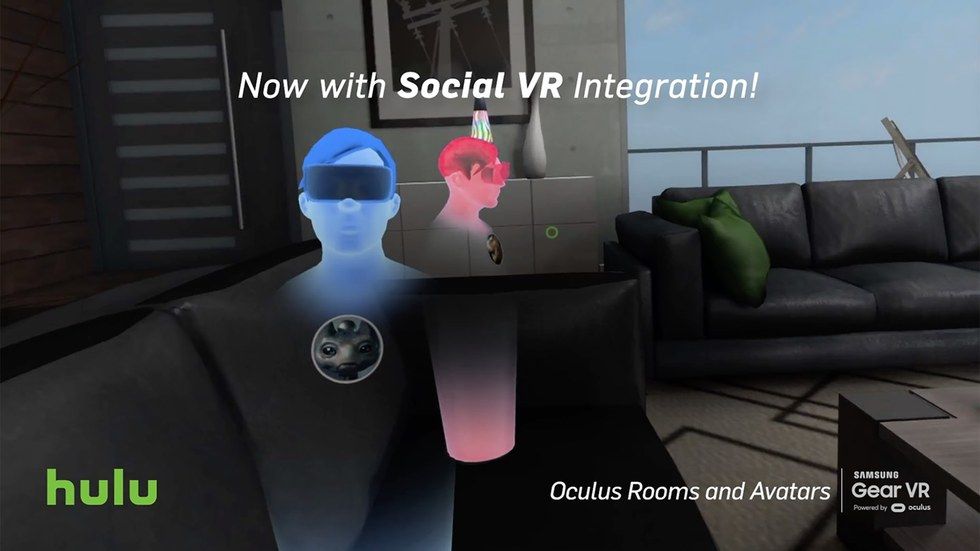 Hulu VR adds social features.Hulu
Netflix
Netflix also has a VR application, but hasn't yet announced a VR version of "Netflix and chill." How well does this initial application work? As with all things VR, it's early days yet. The headsets aren't fully immersive, the graphics aren't as good as they could be, and there's occasional lag. The avatars don't move the way you want them to, and you can't look down and see your own body—or even an animated approximation of it. Sound isn't fully realistic yet as well.
But the app is already pretty cool and enjoyable, and will only keep getting better.