Like GearBrain on Facebook
Perhaps the biggest debate in consumer technology is whether to go for an iPhone or Android. Both have their merits and downsides, and both have their legions of die-hard fans who wouldn't switch no matter the argument.
But what if you really do want to switch? After years of using one side of the argument, it may seem daunting to even consider moving to the other side. However, if you're really eyeing the Android world, and wondering what you're missing, this article will explain how to move from the iPhone to an Android device.
Read More:

Get Google Drive

If don't yet have a Google Drive (or even a Google account) you can set this up for free. Next, download Google Drive from the iOS App Store on your iPhone, and log in using your Google account. If you already have Google Drive installed, make sure the Drive is the newest version.
Back up your content
Open the Google Drive app on your iPhone, then open the backup wizard by tapping Menu -> Settings -> Backup. On the next screen you need to select all the data you want to back up; options here include your contacts, calendar events, photos and videos.
You'll probably want to back up all of this, and if you have a lot of photos and videos on your iPhone it could take several hours to copy everything. We suggest you make sure you're connected to Wi-Fi, and that your iPhone is plugged into its charger.
The app will let you know how many items it is backing up to Google Drive, and then tell you when the backup is complete. You can now tap "Done" and put your iPhone to one side.
Next, sign into your new Android phone with that Google account you created earlier, or the one you already had, and want to use with Google Drive.
From there, you'll be able to download everything you uploaded as part of your iPhone backup. Your photos will be in the Google Photos app, your contacts will be in the Contacts app, and events created on your iPhone will now be in the Google Calendar app.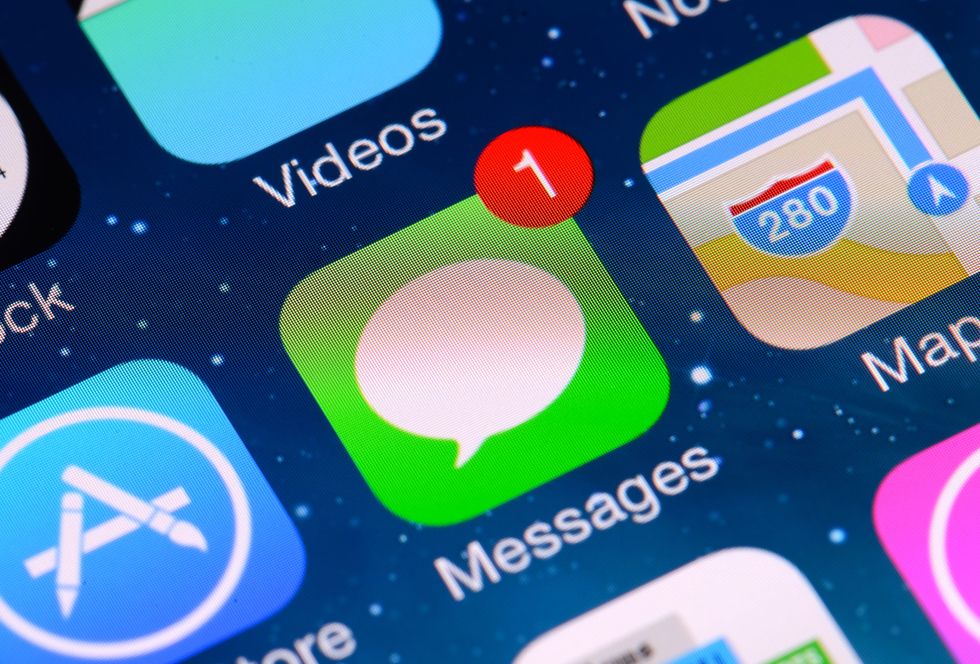 You should switch iMessage off when switching to Android iStock
Turn off iMessage and FaceTime

Text messages sent from an iPhone to another iPhone use iMessage. If you suddenly change to an Android, those messages might not come through as regular text messages.
Once you have swapped your SIM card from iPhone to Android, switch iMessage off by following these instructions:
Open the Setting app on your iPhone
Tap on Messages
Tap on the toggle switch to turn iMessage off
You'll want to switch FaceTime off too, by tapping FaceTime in the Setting app, then tapping on the toggle to switch it off.
Transfer files from iCloud Drive to Google Drive
You're going to want a computer for this, either a PC or Mac, as the mobile apps make this somewhat time consuming.
First, you'll need to make sure you have both the Google Drive and iCloud Drive apps on your computer. If you use a Mac it will already have iCloud Drive.
It's then just a case of opening both drives at once, then selecting everything in your iCloud Drive and dragging it across to your Google Drive. Give it a minute, and all of those files and folders will become visible on Google Drive on your new Android phone.
Re-download (and re-purchase) your apps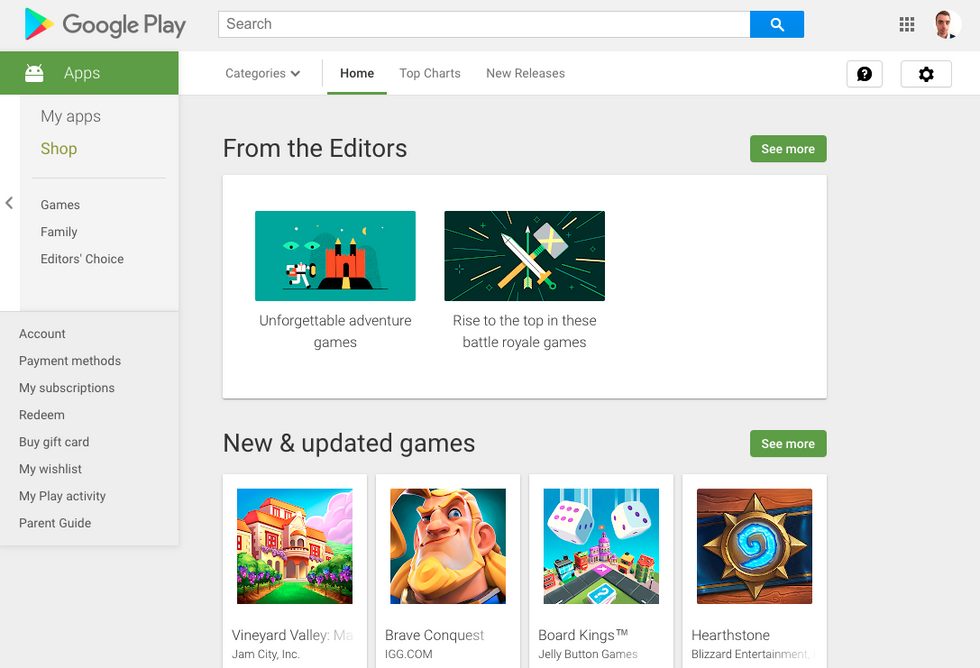 Apps need to be downloaded again from the Play StoreGoogle
Unfortunately, there is no easy way to download and log into all the apps you have acquired over the years. Because the iPhone App Store and Google Play Store are two completely separate entities, there is no way to have one understand the other.

As a result, you'll have to manually go into the Play Store and download all the apps you want for your new Android. In the case of apps you paid for on the iPhone, you'll have to pay again — and on that note, don't forget to cancel any iOS App Store subscriptions you have. They won't automatically end just because you're not using an iPhone any longer.
Thankfully, almost all major apps work just as well on both platforms. Even if you are heavily invested in an Apple-only service like iMessage, the switch to the universal WhatsApp isn't so bad — and the same goes for switching from FaceTime, too.
Tools to help you
While these instructions should help anyone switching from an iPhone to any Android phone, some manufacturers offer tools of their own to make the process even simpler.
Google offers the Pixel Switch app and a USB-to-OTG adapter, which lets you connect your iPhone to a Google Pixel phone, ensuring faster data transfer than uploading then downloading over Wi-Fi.
Samsung has Smart Switch and a USB-to-OTG adapter of its own, while LG has a computer app called LG Bridge.
Like GearBrain on Facebook