Wireless earphones are all the rage, with manufacturers like Apple, Sony and Bose all selling tiny in-ear headphones which completely do away with wires.
But the smaller earphones get, the greater chance there is of you losing one, or both. They all come with carry cases - many of which charge the earbuds when not in use - but Huawei has come up with a different solution.
Read More:

Instead of storing the earbuds in their own case, which you will also probably lose, Huawei's plan is for them to slot into your smartwatch.
A newly granted patent, first discovered by LetsGoDigital, shows how such a solution might work. Sketches demonstrate how the tiny earbuds could slot into the case of a smartwatch. A second design shows how a Bluetooth handsfree headset designed to be worn in one ear could attach to the back of the watch strap, where the clasp or buckle is usually located.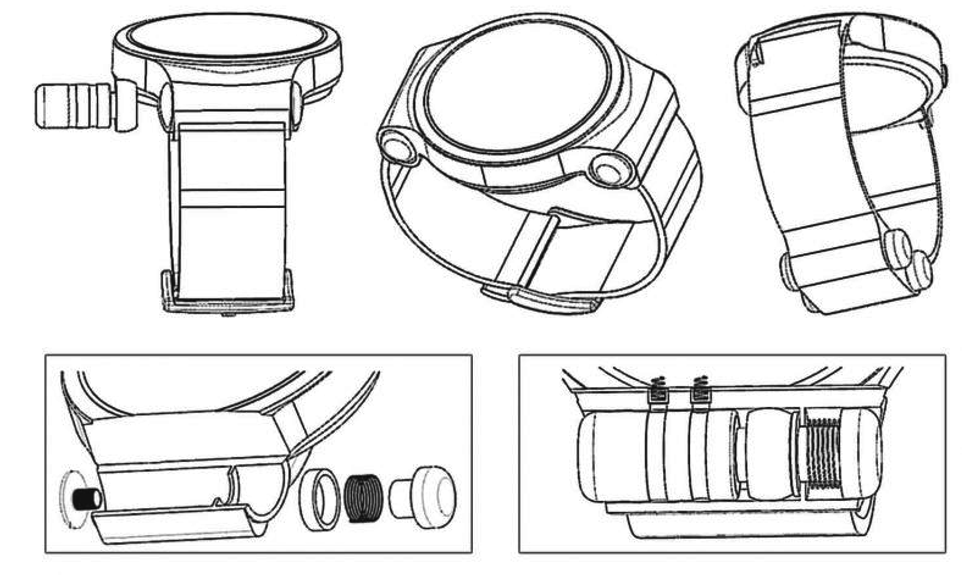 Huawei via LetsGoDigital
Described by the patent as a wearable device with a Bluetooth headset, the product shown here could be Huawei's next-generation Watch, the company's Android wearable intended to take on the Apple Watch and Samsung Gear smartwatch range.
The patent - called 'Wearable device having Bluetooth headset' - describes how storing earbuds inside the watch solves the "storage inconvenience" of today's wireless earphones.
There is no indication of when Huawei might launch such a product, and it is worth bearing in mind that technology companies patent ideas all the time, but few actually see the light of day as finished products. If this is indeed intended for production, it could arrive at Mobile World Congress in early 2019 as a replacement to the Huawei Watch 2.
Meanwhile, Google is tipped to be preparing a new smartwatch of its own. Called the Pixel Watch, it would be the first Google-branded wearable. It is expected to launch alongside the new Pixel 3 smartphones and a second-generation Home smart speaker at a hardware event in the fall.