Like GearBrain on Facebook
By Charline Jao
Pros: Customizable, lots of fitness features, makes you feel like a teenage superhero.

Cons: Confusing interface, battery life, kind of clunky.
The Huawei Watch 2 was my first introduction to smartwatches, and my general impression over a few weeks is that it's convenient in a lot of small ways and well-suited for fitness and small tasks despite a clunky and unintuitive interface.
I use a gigantic iPhone 6 Plus wrapped up in an even bigger Spirited Away phone case (fashion over comfort) which, combined with the tiny or non-existent pockets of my regular outfits, made me feel very welcome to any assistance a wearable device might offer. Not having to wrestle my gigantic phone out for every group chat message, music pause, or notification sounded like a huge relief.
The $299.99 Huawei Watch 2 is Huawei's second smartwatch release. (GearBrain reviewed one of the first Huawei Watches last year.) I found this second iteration comfortable and surprisingly light, if a bit clunky to its look. Straps are also available in other styles, if you're going for a whole other look. The larger bezel has 0-60 second numbers, which feels extraneous considering most of the watch faces included this detail. On the plus side, there's a huge variety of watch faces for users to choose from—which can be changed as often as you'd like.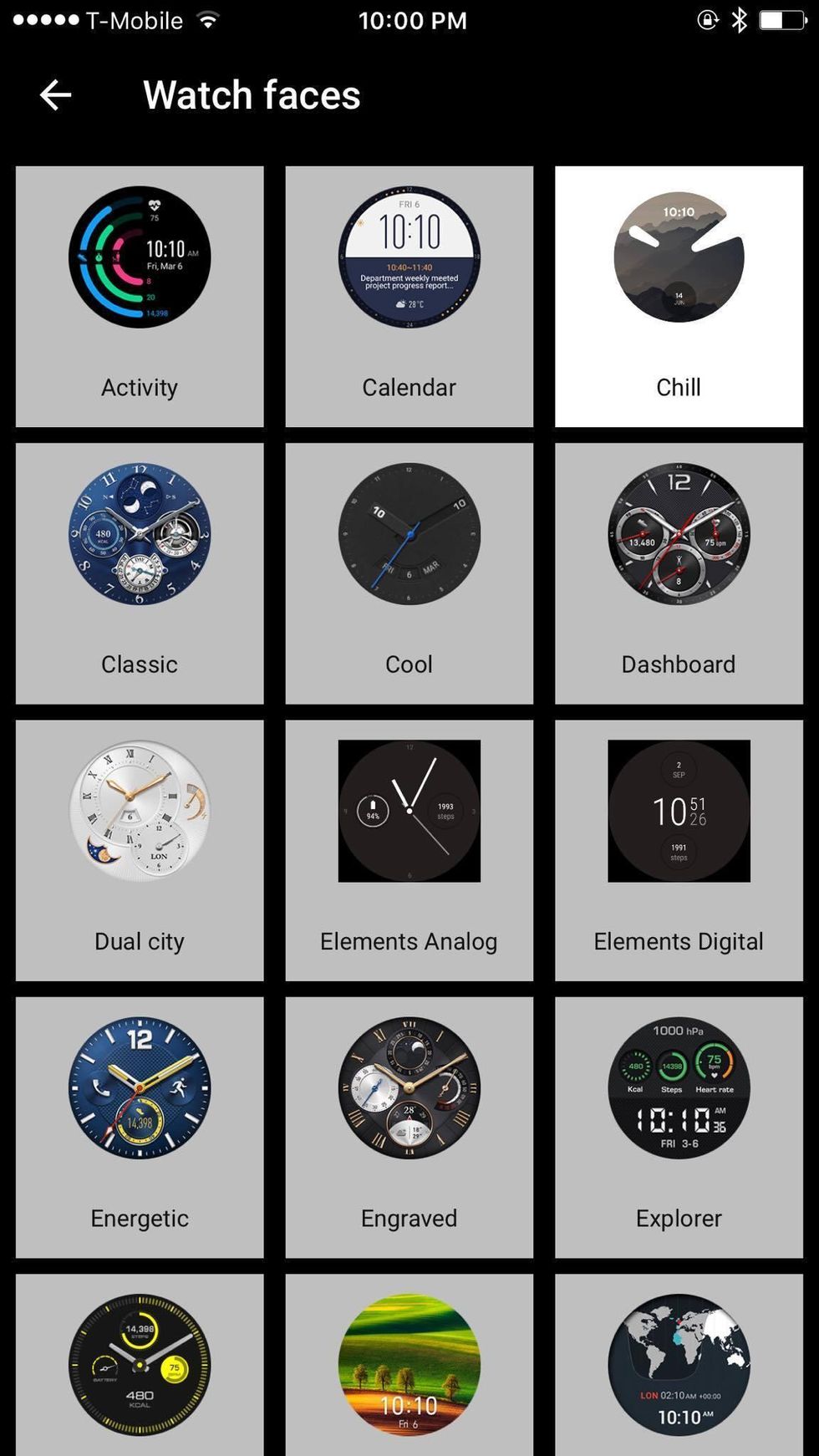 The Huawei Watch 2 comes with a huge variety of watch faces. Gearbrain
Super agent gear
My favorite was "Chill" for its more minimalistic style, and each of the faces can be customized in other ways as well. The very "gadgety" look of the over all watch meant my friends had to endure jokes about me being ready to transform like a Power Ranger, which can be a positive or a negative depending on what kind of person you are. Similarly, talking into the watch with an "OK Google" command or a Translate question feels very secret agent James Bond. But what's the point of getting a cool new watch if you can't be a bit imaginative with your gadget?
What doesn't feel very James Bond though? Fiddling with your watch while trying to see who liked your Instagram post. Also, I found that while downloading Android Wear and setting things up was straightforward and quick, the interface and commands take quite a while to get used to if you're using this for the first time. The top button is supposed to be bring you to apps, turn the watch on-and-off, and serve as a home button. The bottom button is both a fitness button and a start button.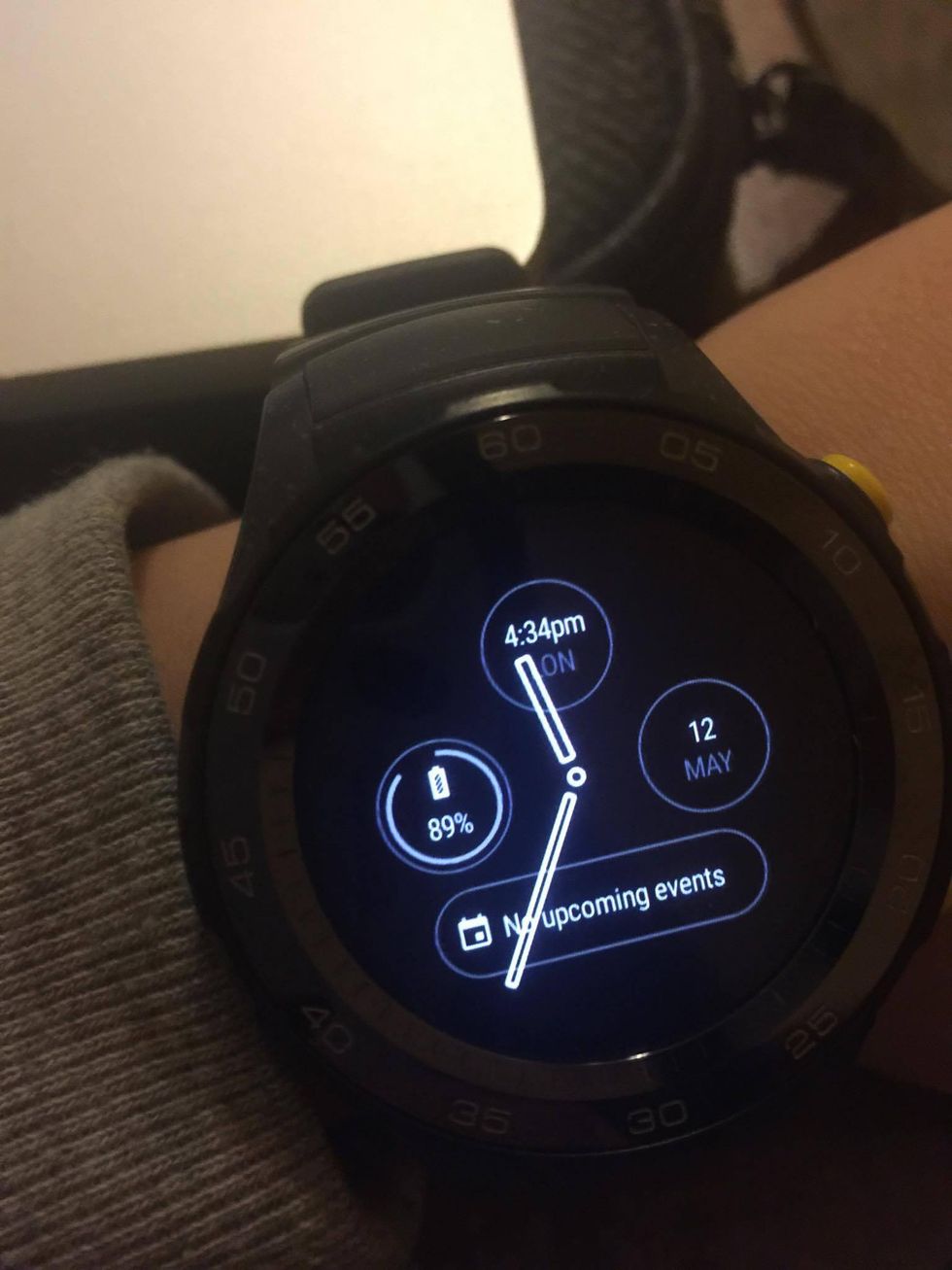 The watch face clearly shows how much battery is left on the device. GearBrain
The manual (I know, I read the manual!) calls them the "Power" and "Multi-function" button respectively. It's understandable that on a small device you don't want to have more buttons than a watch normally would on it own. But the scarcity of buttons left me staring at my phone in confusion, often, wondering why I'm looking at a translator when I only wanted my steps. The tutorial the watch offers isn't especially helpful either. While you don't have to be especially tech-savvy to figure things out, this probably isn't a great gift for anyone who is technically challenged.
Not intuitive
Swiping left and right on the watch helps you change your watch face. That feature might be useful for those who are more fitness-inclined to go between a regular watch to a more outdoor-y face. For me, though, this seemed like a significant gesture for a feature that I would rarely, if ever, use. Between trying to press the right icons on the tiny screen, which was occasionally difficult—even with my tiny hands—and the two buttons, I found myself a character in one of those infomercial scenes: there has to be a better way.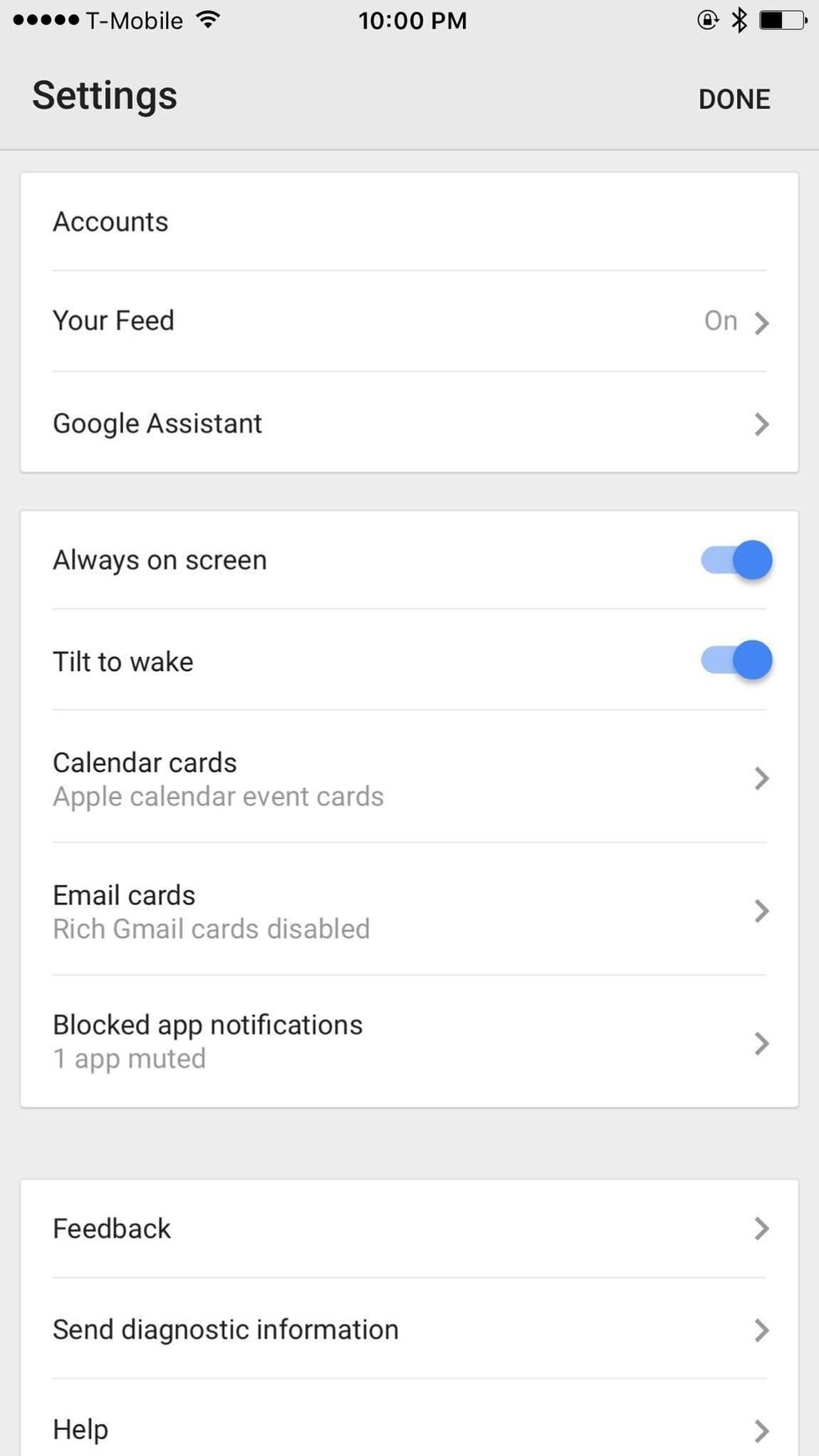 Huawei Watch 2 wakes with a simple twist of the wrist. GearBrain
The low-power "watch mode" made some headlines. But I found that on low battery the watch basically becomes a normal time-teller with a scary low-battery sign. The battery life itself requires wearers to charge the watch every night—which I was not great at doing, unfortunately. A nice feature is how the watch sleeps unless you look at it by turning your wrist. That happened consistently for me and fortunately didn't result in my twisting my arm awkwardly in public.
Workout champ
I used the watch mostly to check phone notifications and access other accessories like the alarm, flashlight, and weather (sadly, there is no calculator feature and the '70s are weeping). But to me, one of the biggest appeals of the Huawei Watch 2 is probably the fitness aspect that includes everything from daily tracking, several workout apps, and heart rate. I am not a huge runner or fitness lover by any mean. I spend most of my job and day sitting down. But the Huawei 2 surprisingly came in handy in that aspect as well.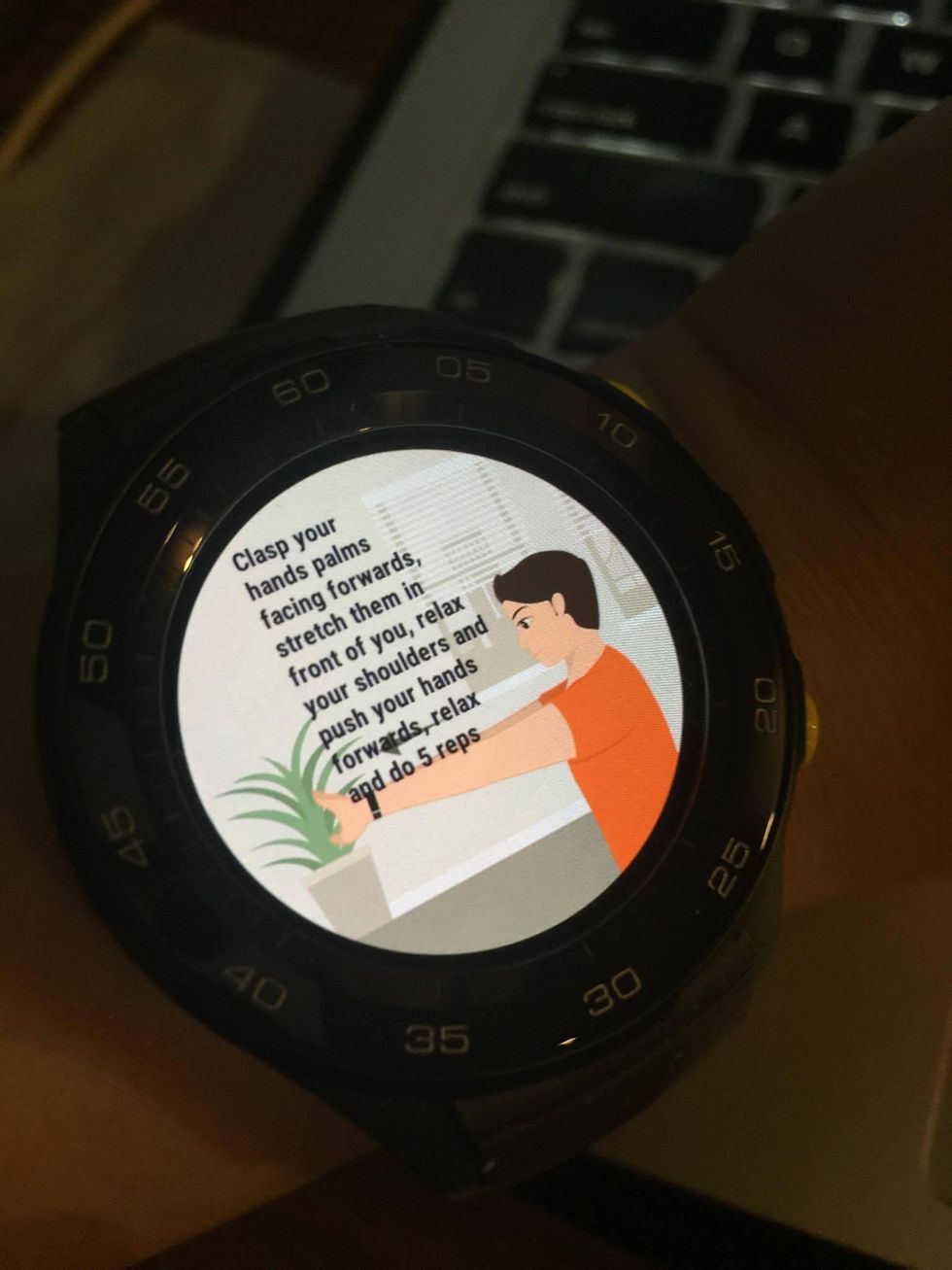 Huawei Watch 2 sends you periodic updates to get up and stretch. GearBrain
Since I spend a lot of my time in front of the computer, the watch regularly recommended me to stretch or do simple exercises when I was inactive for too long. I joked a lot about the watch nagging me about my laziness, of which I am acutely aware (thanks Mom), but this was a nice reminder. (Nobody likes wrist strain.) Those who want even more exercise offers will want to download the Huawei Wear or Huawei Health app for more workout plans and management.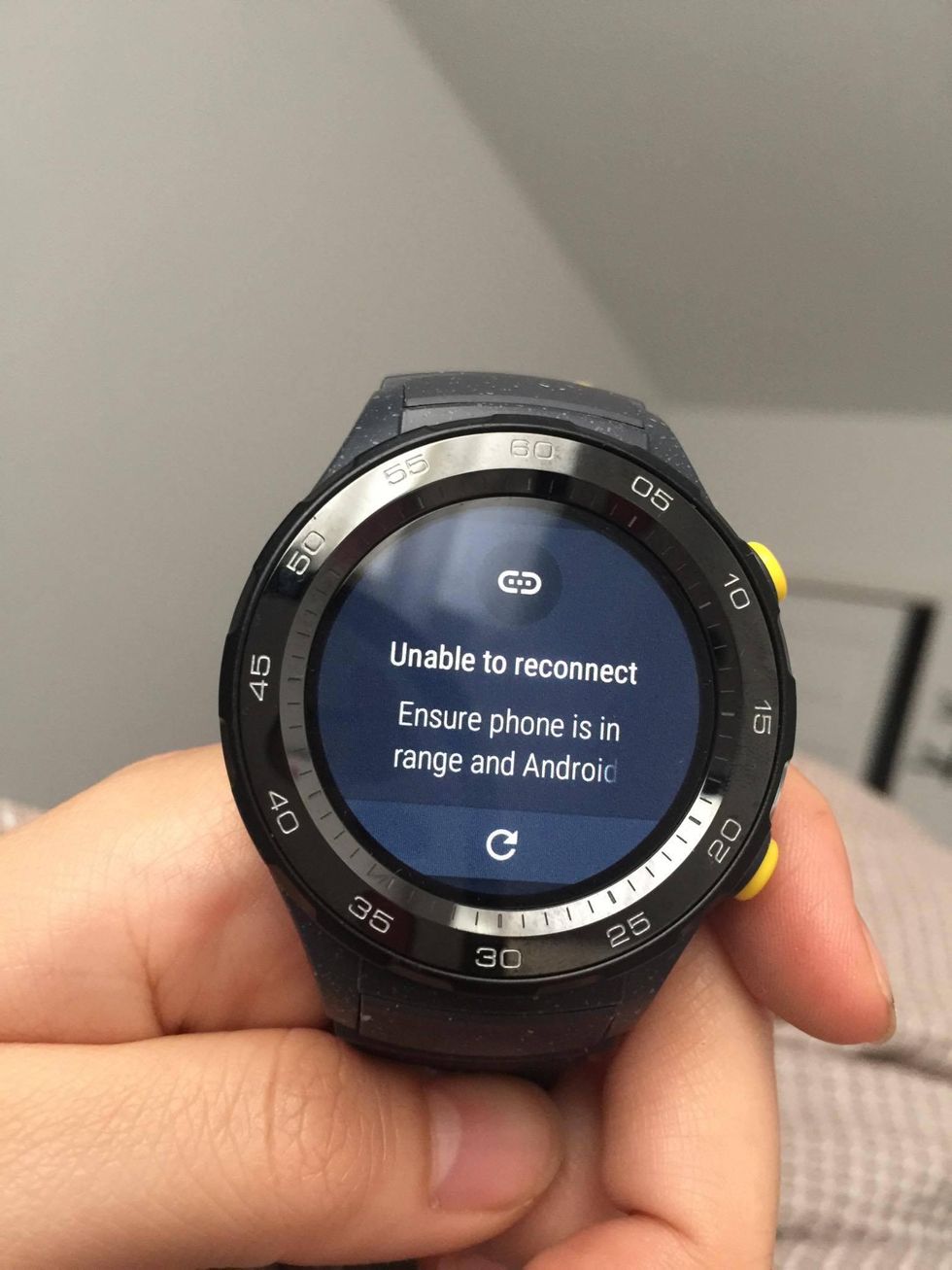 You'll need to keep your Huawei Watch 2 in range of your smartphone. GearBrain
Final thoughts
All in all, I'm not sure I would recommend the Huawei Watch 2 at its price point unless you're especially fitness-inclined and in need of a good tracking watch. Even then, there are a number of fitness-geared watches on the market that might do just as well. Still, as a first smart watch I had a lot of fun with the Huawei Watch 2 and the small conveniences I've grown accustomed to mean I'll probably keep wearing the gadget—except for when I forget to charge it.
-Charline Jao, GearBrain's VR intern, last wrote about the virtual reality experience, Joycestick, based on James Joyce's Ulysses. She's passionate about VR and how the technology is challenging the idea of narrative and filmmaking.
Like GearBrain on Facebook