Like GearBrain on Facebook
Google has defended itself after a report claimed the company employs workers to listen to recordings of conversations had with the Google Assistant.
The revelation comes just three months after it was reported that Amazon employers contractors to listen to some recordings of it customers interacting with their Alexa smart speaker.
Read More:
Both companies say they do this to improve the experience, and this work is why the assistants are able to understand a broad range of languages and accents.
The Google Assistant report this week came from Belgian public broadcaster VRT NWS, which claimed contractors are paid by Google to transcribe pieces of audio recorded when a consumer speaks to their Google Assistant.
The report claimed that, although the recordings are not linked to the account of the person speaking, workers would sometimes end up listening to sensitive information, such as names, addresses, and details of personal lives. The recordings come from both the Google Assistant on smartphones, as well as the Assistant on smart speakers, like Google's Home range.
More than 1,000 recordings were presented to VRT NWS by Google contractors. Most recordings were the result of someone saying "Okay Google" or "Hey Google", then using their smart speaker in the usual way. Others were recordings made by accident, when the Assistant had confused background conversation with the 'hey/Okay Google' hot word, then recorded a few seconds of audio, likely without its owner knowing.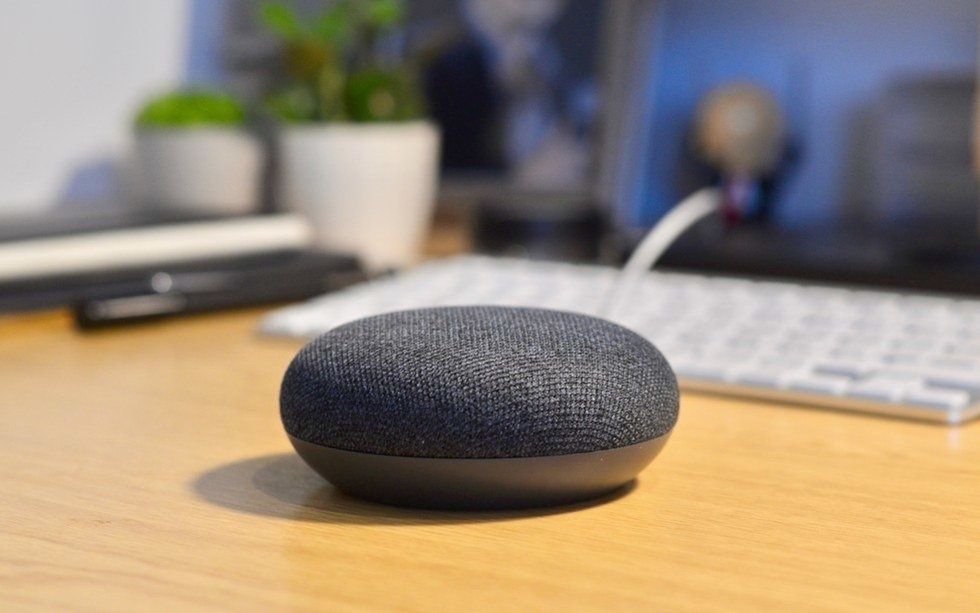 The Google Home Mini GearBrain
Of the thousand-plus recordings, the report said 153 excerpts were "conversations that should never have been recorded and during which the command 'Okay Google' was clearly not given."

The Belgian news service, which published some of the leaked audio it was given by the workers, gathered up personal details heard in the recordings, then made contact with the people involved and confronted them with their findings. "A couple from Waasmunster [Belgium] immediately recognize the voice of their son and their grandchild," VRT NWS said.
In a blog post written in response to this story, Google said: "As part of our work to develop speech technology for more languages, we partner with language experts around the world...These language experts review and transcribe a small set of queries to help us better understand those languages. This is a critical part of the process of building speech technology, and is necessary to creating products like the Google Assistant."
Google said it would now be "conducting a full review of our safeguards in this space" to prevent a repeat of Assistant recordings being made public.
In a bid to appease privacy concerns, the company added: "We apply a wide range of safeguards to protect user privacy throughout the entire review process. Language experts only review around 0.2 percent of all audio snippets. Audio snippets are not associated with user accounts as part of the review process, and reviewers are directed not to transcribe background conversations or other noises, and only transcribe snippets that are directed at Google."
Check out The GearBrain, our smart home compatibility checker to see the other compatible products that work with Google Home and Home Mini.
What you need to know about Google Assistant Devices www.youtube.com
From Your Site Articles
Related Articles Around the Web
Like GearBrain on Facebook