Like GearBrain on Facebook
Google and its Nest smart home division caused panic among If This Then That (IFTTT) users earlier this year, when they announced a migration from the Works with Nest platform to the new Works with Google Assistant — and causing all Nest-related IFTTT applets to break and no longer work.
For the most passionate smart home owners — those who had set up wide-ranging IFTTT applets to autonomously control their homes with help from the Nest Thermostat, Protect and Cam products — this caused a panic.
Read More:
At first it looked like the writing was on the wall for Nest and IFTTT users, as there appeared no way for them to continue using their applets once the transition from Works with Nest, to Works with Google Assistant, had taken place.
But there is now a glimmer of hope. IFTTT announced via a blog post this week that Google has offered a helping hand, albeit only slightly. As IFTTT explains in a message to its users: "Due to your avid feedback, Google has created a path for current users of Nest to keep their Nest applets functioning."
Here, in IFTTT's own words, is how to keep your Nest applets working with IFTTT beyond August 31:
"Do not migrate your Nest account to a Google account. Migrating your Nest account will cause IFTTT and other Works with Nest integrations to be disconnected. This process is not reversible."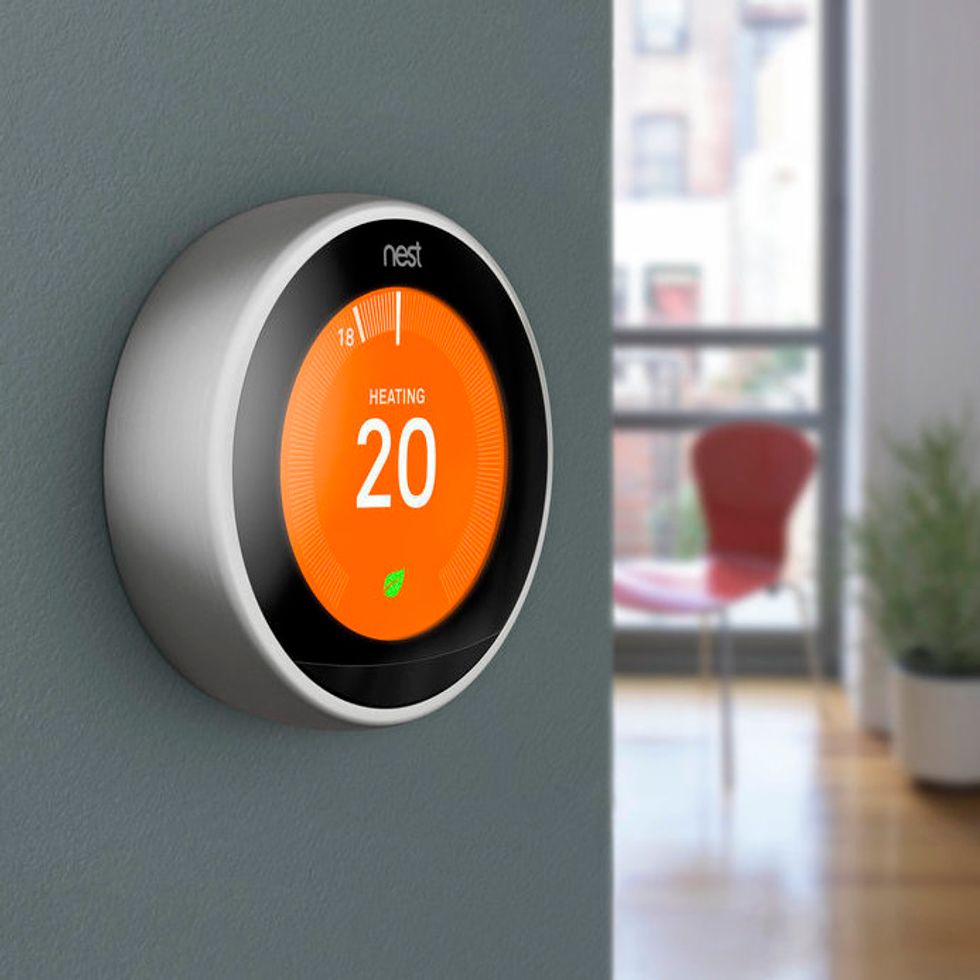 Nest's thermostat, smoke detector and security camera are all affected Nest
IFTTT also says:

"Do not disconnect Nest from IFTTT after August 31 as you will not be able to reconnect it. This affects users that do not migrate their Nest accounts to a Google one."
While this means users will get to keep their Nest and IFTTT integration, it means those who stick on the Works with Nest platform may well miss out on new features added by Google later down the line, as these will only be available to Google account holders.
Over time, it is likely that Google will offer enough features through Nest and the Google Assistant to tempt IFTTT users to jump ship. But this could be little help to IFTTT's most passionate and creative users, who have configured the platform to control their smart homes with a complexity Google is unlikely to offer.
Check out The GearBrain, our
smart home compatibility checker
to see the other compatible products that work with Google Assistant enabled devices, like Google Home and Home Mini.
How to Install Nest Smart Thermostat www.youtube.com
From Your Site Articles
Related Articles Around the Web
Like GearBrain on Facebook