Nest devices, including the company's thermostats, security cameras and home alarm system, will soon no longer work with IFTTT.
Short for If This, Then That, IFTTT is a smart home automation platform which allows devices from different manufacturers to talk to each other. A primary use for IFTTT is to have a user's Nest smart thermostat automatically adjust when they are close to home, based on the location of their smartphone.
Read More:
Other IFTTT abilities include automatically turning your Philips Hue smart lights on when a Nest Cam security camera detects motion. Many smart home owners rely on IFTTT integration to help their devices interact with each other, and the system means a Google account is not necessary.

But this is all about to change, as Google, which owns Nest, is shuttering the Works With Nest platform that IFTTT uses to communicate with the devices. The change comes in the wake of Google's I/O developer event, which began on May 7.

The news comes just weeks after changes made by Google to Gmail meant users of IFTTT and Stringify, another automation system, lost functionality on March 31.
Google is rebranding its Home Hub as the Nest Hub (and launched a new, larger Nest Hub Max), and also tightened its smart home privacy rules. As a result, IFTTT integration with Nest products will come to an end.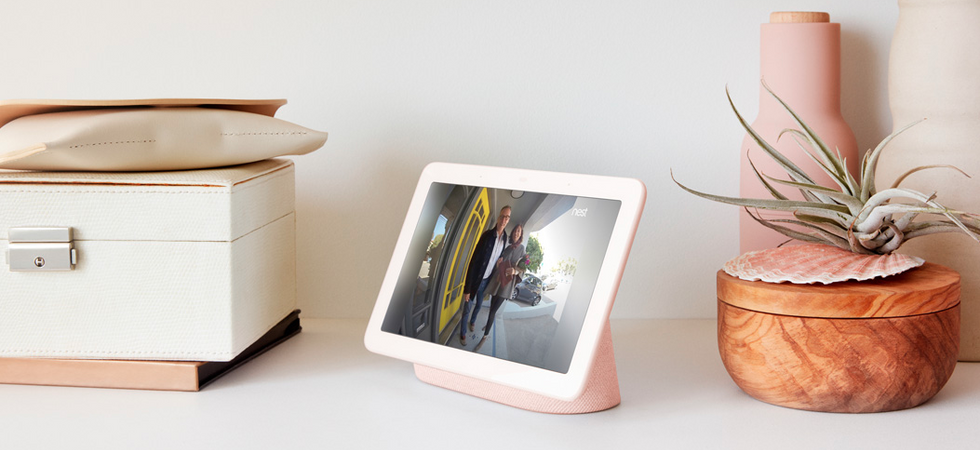 Google has rebranded its Home Hub as the Nest HubNest
Speaking to Variety, Google vice president Rishi Chandra said of the closing of Works With Nest, "It will break IFTTT."

Although IFTTT is yet to release a statement about the change, the company's Twitter account has responded to a flood of questions from disappointed users. "It's unfortunate to see Nest products change their connectivity strategy," IFTTT told one user, telling another tat Google's move is "definitely disappointing".
"We're bummed too," IFTTT told another Twitter follower, adding: "We believe everything works better together." The company was keen to add that, even after Nest compatibility comes to an end, IFTTT will still work with over 300 smart home devices.
Nest says it will be winding down the Works With Nest platform on August 31; this will be replaced with a Works With Google Assistant program, and it is expected that Nest Thermostat, Protect and Cam products will be affected.

Over the next few months, Nest says, users with Nest accounts "will be invited to mitigate to Google Accounts, benefiting from industry-leading security protections and a single account across the Nest and Google Home apps, as well as all of Google's other products."
Nest, referring to IFTTT and others like it as "Works with Nest connections", says: "Once we turn off the Works with Nest program completely [on August 31, 2019], all of your integrations will stop working."
The routines system of Google Assistant is intended to pick up the slack here, allowing Google and Nest users to set IFTTT-style rules for how their devices work. This will go some way to appease IFTTT users, but means anyone who didn't previously have a Google account will now have to set one up, and agree with the company's privacy terms and conditions, which were refreshed this week in a bid to become more transparent.
This stance was echoed by Chandra, who said Google plans to replace much of IFTTT's functionality with Google Assistant routines. This should help most users, but will present a headache to those who are more heavily invested in the automation platform. Broken IFTTT applets can be a pain to identify, troubleshoot and fix, especially if Google's routines system doesn't offer a like-for-like solution.
Check out The GearBrain, our
smart home compatibility checker
to see the other compatible products that work with
Google Home and Home Mini
What you need to know about Google Assistant Devices www.youtube.com