On August 31, Google is replacing its Works With Nest smart home platform with another, called Works With Google Assistant. This may seem like a small change, given Google owns Nest, but it could have major consequences for some smart home users.
We have already discussed why Google feels the change is necessary — it's mostly to do with taking back control of your data. But for Nest users today, we're explaining what they can expect starting August 31, and what they can do going forward.
Read More:
Nest users with one or two devices
First, if you are a light smart home user — say you have a Google Home Mini that you use to adjust your Nest thermostat and switch on some smart bulbs — then the transition from Works With Nest (WWN) to Works With Google Assistant (WWGA) should be smooth and simple.

Google has likely already sent a prompt to you to migrate, and you can follow them to move your Nest devices. One thing you will need to do, per Google, is remove all your Works with Nest connections before you can move over to Google. They won't work on the Works with Google platform. Be thoughtful, because once you take this step, you're not going to be able to reverse it.
Bear in mind, though, that you are the user Google is prioritizing here, as you haven't delved deeply into what is possible with third-party smart home services, like IFTTT and SmartThings. If you already play by Google's rules, you'll be fine —WWGA works with 30,000 devices from over 3,500 partners, Google said. The company also hopes its Routines feature will offer all the smart home automation you'll ever need.
Nest user with lots of devices, and lots of connections
But, if you have dug more deeply into what's possible with the smart home — say you have a wide range of complex IFTTT applets controlling all manner of devices — then August 31st could well give you a headache.
This is because Google is giving you two options. You can either stick with the WWN platform, which will continue to work as it does today — but won't be updated — or you can switch to WWGA, where some third-party systems (like IFTTT) will no longer work.
You may be starting to think option one — not migrating — makes the most sense, but the trouble here is Google will effectively freeze your smart home in its current state. Meaning, while it will continue to work just fine, there will be no new features or upgrades to the WWN system.
As Google explained in a blog post intended to soften the blow of WWN being retired: "Your existing devices and integrations [with third party systems like IFTTT] will continue working with your Nest Account, however you won't have access to new features that will be available with a Google Account. If we make changes to the existing WWN connections available to you with your Nest Account, we will make sure to keep you informed."
What this means is that, Google is letting WWN users stick with that they have now, and it will endeavor to tell them if future changes will affect how their smart home systems are configured to work.
"We'll stop accepting new WWN connections on August 31, 2019," said Google. "Once your WWN functionality is available on the WWGA platform you can migrate with minimal disruption from a Nest Account to a Google Account."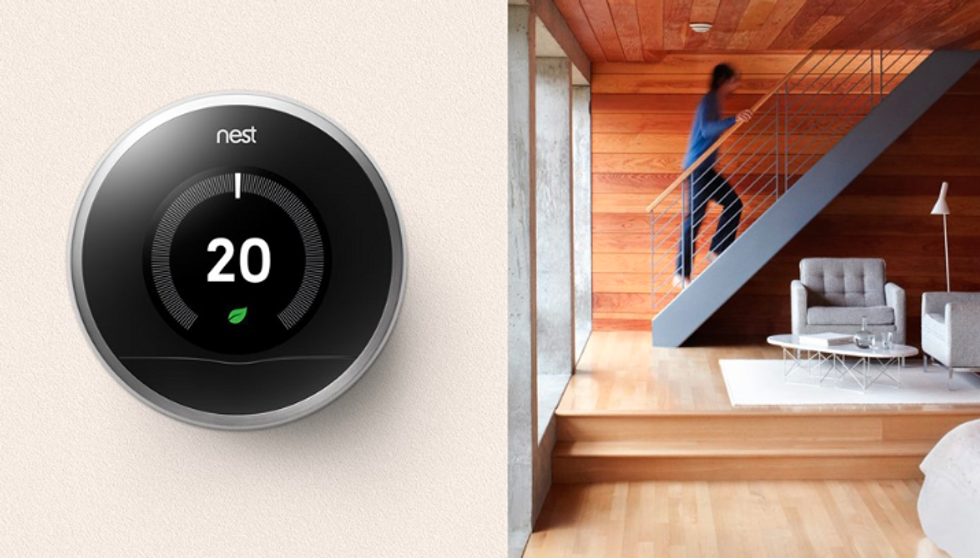 Works With Nest to be replaced by Works With Google Assistant Nest
In other words, if you have a complex smart home system it is worth hanging tight with WWN and keeping an eye on what features are offered with WWGA. Once it looks like a WWGA system can exactly replicate what you have with WWN, then it's time to make the switch.

But, as far as we know, it doesn't look as if IFTTT (If This Then That) will make the jump from one platform to the other, so if you rely on that automation system to control aspects of your smart home, you'll have to either stick with WWN and live without updates — or move to WWGA and work out an alternative.
Although Google's Routines feature doesn't fully replace IFTTT, the company is working on improvements to how its current Google Assistant-driven smart home system works. For example, the company said: "One of the most popular WWN features is to automatically trigger routines based on Home/Away status. Later this year, we'll bring that same functionality to the Google Assistant and provide more device options for you to choose from."
Google has also pledged to continue to improve the way Routines are set up and managed to simplify them.
What about Amazon Alexa?

While IFTTT has ruled itself out of the WWGA system, there is better news from Google for smart home users who want to control a Nest thermostat by speaking to Amazon Alexa — a direct rival to the Google Assistant.
"We recognize you may want your Nest devices to work with other connected ecosystems," said Google. "We're working with Amazon to migrate to the Nest skill that lets you control your Nest thermostat and view your Nest camera livestream via Amazon Alexa."
For all of these integrations, Google said its partners will "undergo security audits and we'll control what data is shared and how it can be used."
So to sum up, if you are a casual smart home user who doesn't use IFTTT and is happy in the Google and Nest ecosystem, then you can make the switch on August 31, and look forward to enhancements and new features as soon as Google creates them.

However, if you have a more complex smart home which relies on more connections between diverse platforms, we strongly suggest you wait, decline the invitation to migrate from Google, and see what happens. With a bit of luck, you might be able to make the switch later in 2019.
Check out The GearBrain, our smart home compatibility checker to see the other compatible products that work with Google Home and Home Mini, Amazon Alexa enabled devices and Nest.
7 Tips Everyone Needs to Know About How to Use Amazon Alexa and Google Assistant Enabled Devices www.youtube.com