Fifth-generation mobile technology has been with us for a couple of years now, with 5G handsets sold by Samsung, LG, OnePlus and others. But, as was the case with the upgrade to 3G and 4G before, Apple is late to the party.
The first 5G-equipped iPhone is expected to launch later this year, in the shape of the redesigned iPhone 12. This family of handsets is expected to include two distinct models of iPhone, likely called the 12 and 12 Pro. Apple tends to save some key features, like an improved camera, to help justify the Pro's higher price, but with 5G this tiered approach is set to become more complicated.
Read More:
This is because not all 5G phones are equal, and only those fitted with the right hardware can achieve the extremely high download speeds carriers are so keen to publicize.
Regular 5G

Regular 5G is also known as sub-6GHz, or low-band and mid-band 5G. The download speeds, reaching somewhere between 100Mbps and 400Mbps, are still far greater than the circa-30Mbps to 50Mbps of 4G. Latency is also reduced and bottlenecks in crowded city centers are less frequent with 5G.
But this performance falls some way short of high-band 5G, also known as millimeter wave, or mmWave. It's the huge speeds mmWave is capable of, over 1,000Mbps, that mobile carriers like to boast about when talking this ability.
You may have seen mmWave 5G mentioned in recent weeks, in reference to the upcoming iPhone 12. It still isn't clear at this stage if every model of new iPhone will get mmWave (as well as low- and mid-band 5G), or if mmWave will be limited to the iPhone 12 Pro models. This would mean only those who buy the most expensive iPhone will get the best 5G connection.
We have already seen this situation in the Android smartphone market, where the Samsung Galaxy S20 has access to sub-6GHz 5G, but only the more expensive Galaxy S20 Plus and S20 Ultra can connect to the fastest mmWave 5G services. LG and Sony also sell 5G phones with and without mmWave support.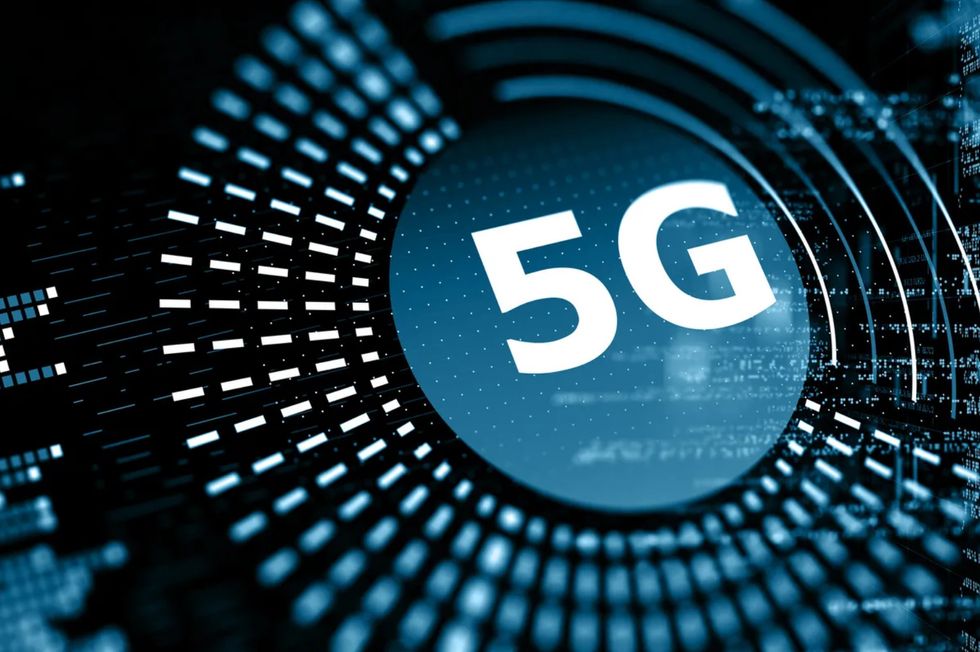 There are two distinct versions of 5GiStock
Speed isn't the only difference between sub-6GHz and mmWave 5G

Mobile carriers have been installing 5G masts and base stations for the last year or so across the US, Europe and beyond. But these don't all broadcast the full range of 5G connectivity.
Masts with sub-6GHz 5G are more common, with that flavor of 5G better able to broadcast across large distances in built-up areas. Meanwhile, mmWave 5G offers higher speeds but struggles to penetrate walls and other solid objects, so doesn't travel far in town and city centers.
Perform a speed test on an mmWave 5G phone and your maximum download speed (initially over 1,000Mbps) will take a hit the moment you turn the street corner and are no longer in line-of-sight of the mmWave mast. At this point, your phone will automatically and seamlessly switch to a sub-6GHz connection, with its lower speed but more robust connectivity.
In reality, no smartphone user really needs the huge download speeds of mmWave; your Netflix stream will still buffer in the blink of an eye, and the connection could even be faster than your broadband at home. But because manufacturers want to use mmWave speeds as 5G marketing ammunition, they are saving it, along with better cameras and more premium designs, for their flagship handsets in a bid to justify ever-higher prices.
What does all this mean for 5G on the iPhone 12?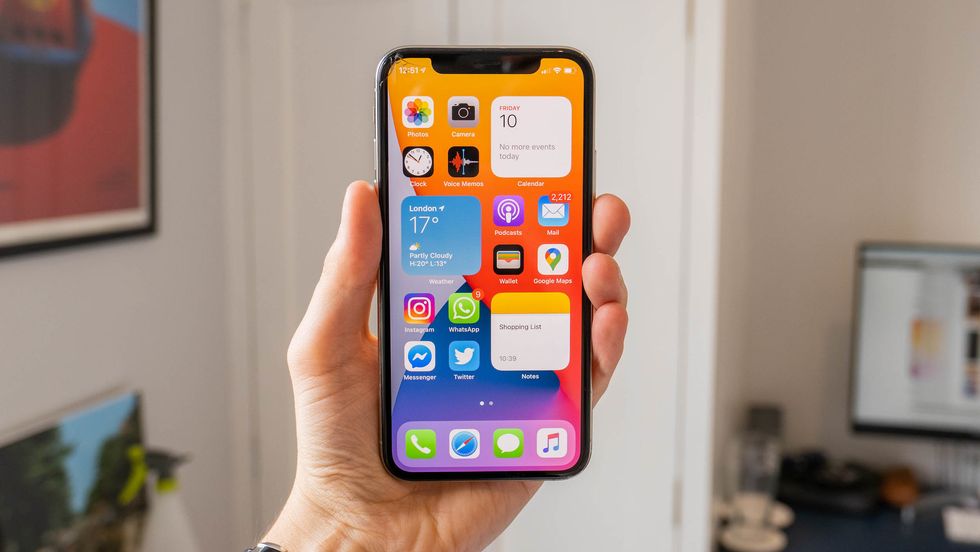 The new iPhone will run Apple's upcoming iOS 14 software GearBrain
As with most walks of life in 2020, the coronavirus pandemic is set to affect the launch of the iPhone 12. In particular, analysts are now warning how Covid-19 has slowed the production of mmWave hardware. That, renowned and often-accurate Apple analyst Ming-Chi Kuo said this week, will impact iPhone shipments.

Kuo's latest research note for TFI Securities, published by MacRumors, states: "We believe that due to the impact of [the pandemic], the global 5G millimeter wave base station installation is lower than expected. We estimate that the shipments of millimeter wave iPhones in 2020 and 2021 will be about four- to six million and 25 to 35 million, respectively, which is lower than the market consensus of 10 to 12 million and 40 to 50 million units."
If accurate, this means the number of mmWave iPhones (in other words, the flagship iPhone 12 Pro and larger Pro Plus) shipped between the expected October launch and the end of 2020 could be just half of what was previously predicted, with continued production bottlenecks through 2021.
All of this puts Apple and its customers in a tricky situation. Already late to the 5G party, the company may have to delay its new flagship iPhone — as has previously been reported — and then battle with mmWave component shortages for months to come.

Meanwhile, Apple fans eager to buy the new iPhone – the first in three years to have a new design – will be faced with the choice of buying the lesser non-Pro, non-mmWave model at launch, or waiting for the Pro to arrive at a later date, whether they care about its improved 5G or not. They might just want the better camera, like buyers of the 11 Pro did, but they'll have to wait.
We appreciate there is a lot going on here and, honestly, we doubt many consumers will care if their phone is connected to a sub-6GHz or an mmWave 5G network. Most probably just want a shiny new iPhone that looks different to the X, XS and 11 that went before it, and buyers of the Pro will more likely be swayed by a better camera than its speedier 5G.
Unfortunate timing for Apple is the crux of the issue here. The company will feel obliged to include mmWave in its new iPhone, thus ensuring its latest-and-greatest is exactly that, while also facing the struggles of bringing its latest cash cow to market during a pandemic.
In a normal year we'd be about a fortnight away from seeing the new iPhone, but for 2020 it looks like Apple will hold back until October. When the iPhone 12 actually goes on sale, and if the more desirable Pro models are delayed then bottlenecked for months to come, remains to be seen.
5G Mobile Broadband 5G Free WiFi Hotspot Unlocked Internet Companion 5G Dual-Mode Strong Endurance Mobile WiFi (White)