A smartphone case is almost a requirement after you've dropped four figures on a new iPhone. But a screen protector is something many people ignore. For starters, they can be a pain to install. And second, they're an added expense — although if you're okay spending $1,000 an extra $50, maximum, should barely register in your budget.
But for anyone who has dropped their iPhone screen down — whether that's an iPhone 12 Pro or an iPhone X — and then spent time trying to slide, swipe and tap across broken glass (or gone the tape method) a screen protector is that step you'll never do without again. Especially after discovering the cost of replacing that glass — whether it's an an official Apple Store or not.
So here are five options — all under $50 — that can place an added layer of protection between your new expensive iPhone 12 Pro and the unforgiving ground beneath you.
Spigen Tempered Glass Screen Protector — $12.99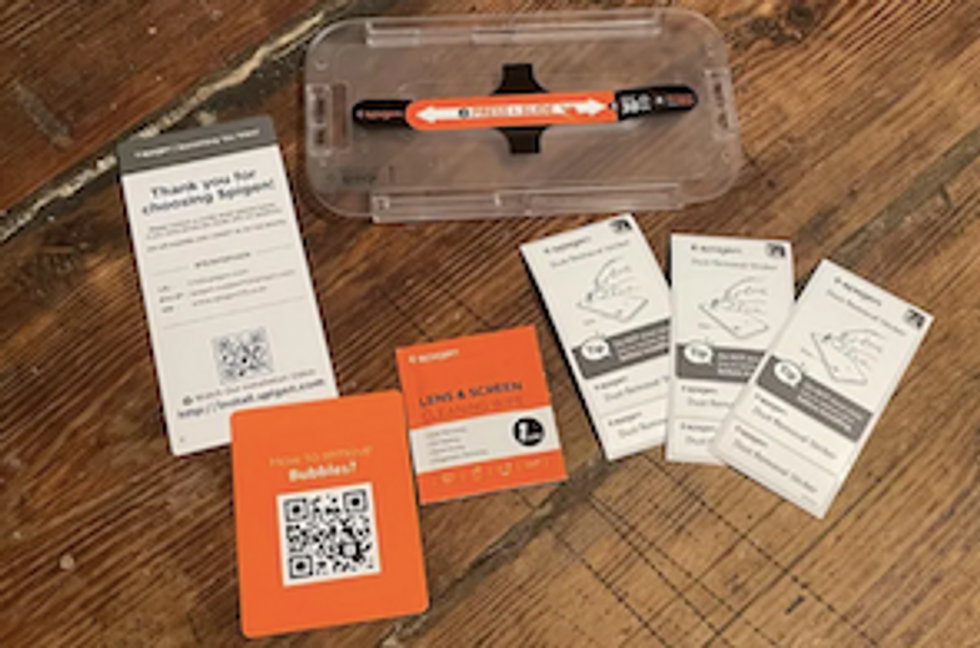 This Spigen screen protectors was one of the easiest to use.Lauren Barack
This one of a favorite because of its almost fool-proof process. Inside the box are not only two protectors, but also a plastic device that basically places the tempered glass on top of the phone for you. After years of using these layers with my iPhones, and spending time squeezing out the myriad bubbles that appeared, I got this one placed and done in about 60 seconds.

Every piece inside the Spigen Tempered Glass Screen Protector kit is clearly labeled too, so you can walk through the steps before you start. Again, we found this to be incredibly easy to use, including the dust removal helpers as well.
Belkin UltraGlass — $39.99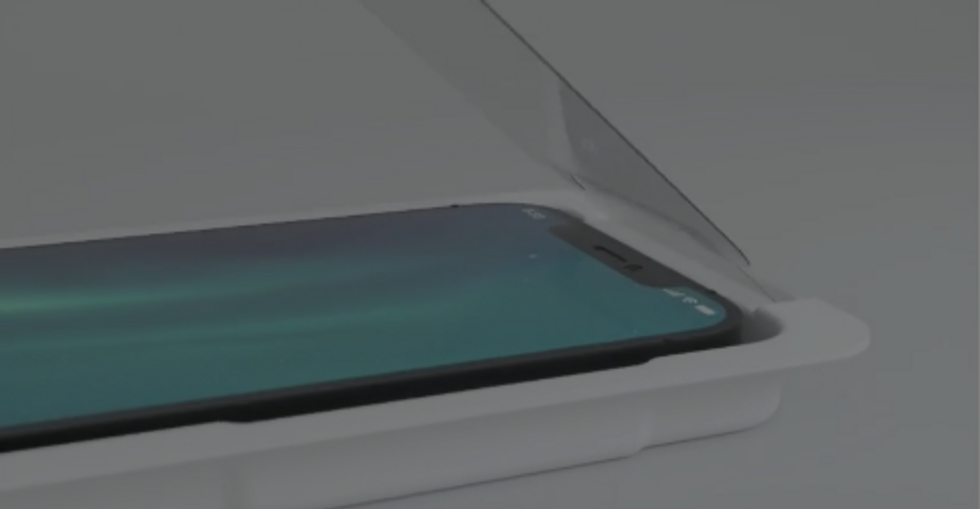 Belkin includes a tray to help align the screen protector correctlyBelkin
Belkin is one of the better known names in tech devices, and its UltraGlass Screen Protector comes anti-microbial coating as well. The company doesn't use tempered glass but instead uses its own product which it describes as a "double ion-exchange strengthened glass," and explains more about this process on its web site.

You also get a tray, where the iPhone slides into the base, and then has a piece on top that folds over and deposits the screen protector on top so alignment is exact — and you don't get bubbles. The packaging comes with one protector, the alignment tray and dust removal and cleaning cloths as well.
ESR Armorite Ultra-Tough Tempered-Glass Screen Protector — $19.99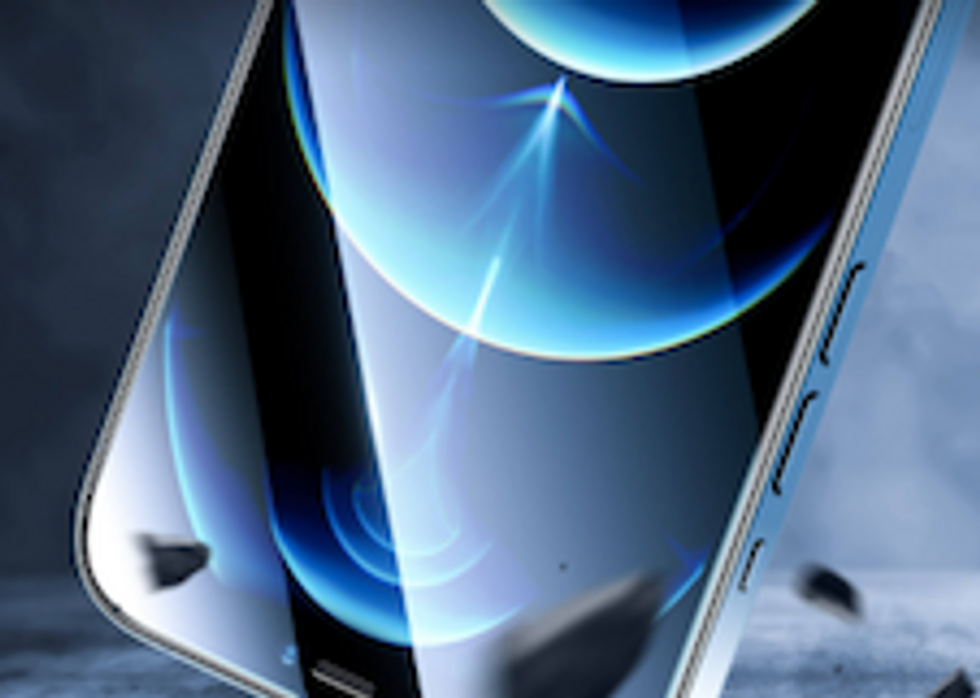 This screen protector from ESR comes with a speaker shieldESR
This tempered glass protector also includes an alignment frame, which is a big plus. Additionally, ESR claims that the screen was able to handle 110 pounds of force on it in a lab. You're also getting a speaker shield with this screen, designed to keep dust out of that area — and help protect your sound.
With ESR, you're also getting two screen protectors in one pack, which we think is also a fair price so if you don't get the first on correctly, you have a backup.
Mkeke iPhone Screen Protector — $5.04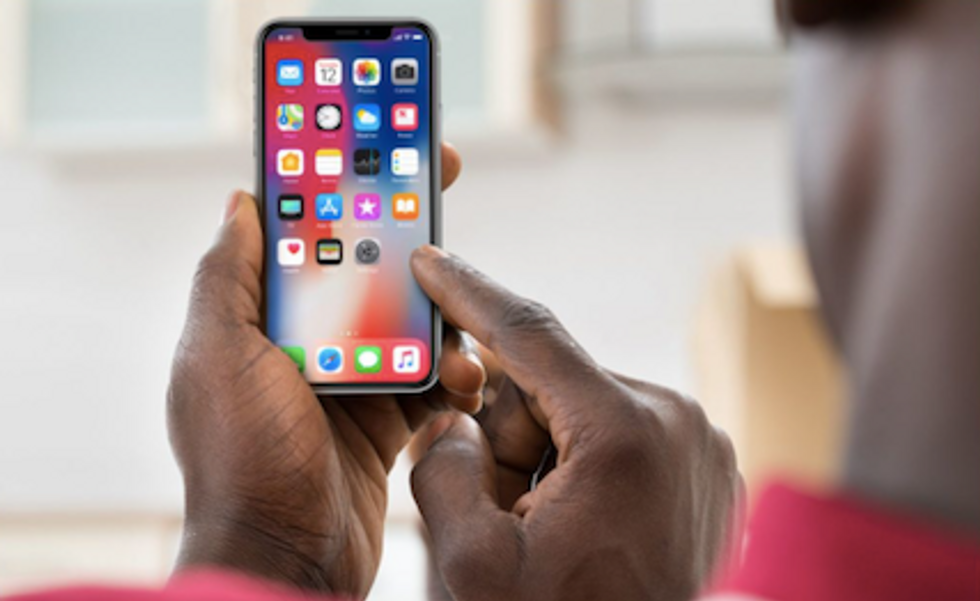 This inexpensive screen protector is a best seller on AmazonMkeke
This one from Mkeke is a best seller on Amazon, and while that's not always a resounding reason to buy something, this case will set you back just $5 on that retailer's site for the iPhone 12. There are three to a pack — and trust us that's a good thing as you may go through more than one just get the thing settled on to your phone correctly.

You can find them for other iPhone as well, and it is made of tempered glass as well. And Mkeke also includes a frame that helps guide you as you place the protector down on to the iPhone, as alcohol wipes, dust removers and even a microfiber cloth to make sure you remove anything on the screen before you swipe this protector on top.
Zagg InvisibleShield Glass Elite Vision Guard+ — $49.99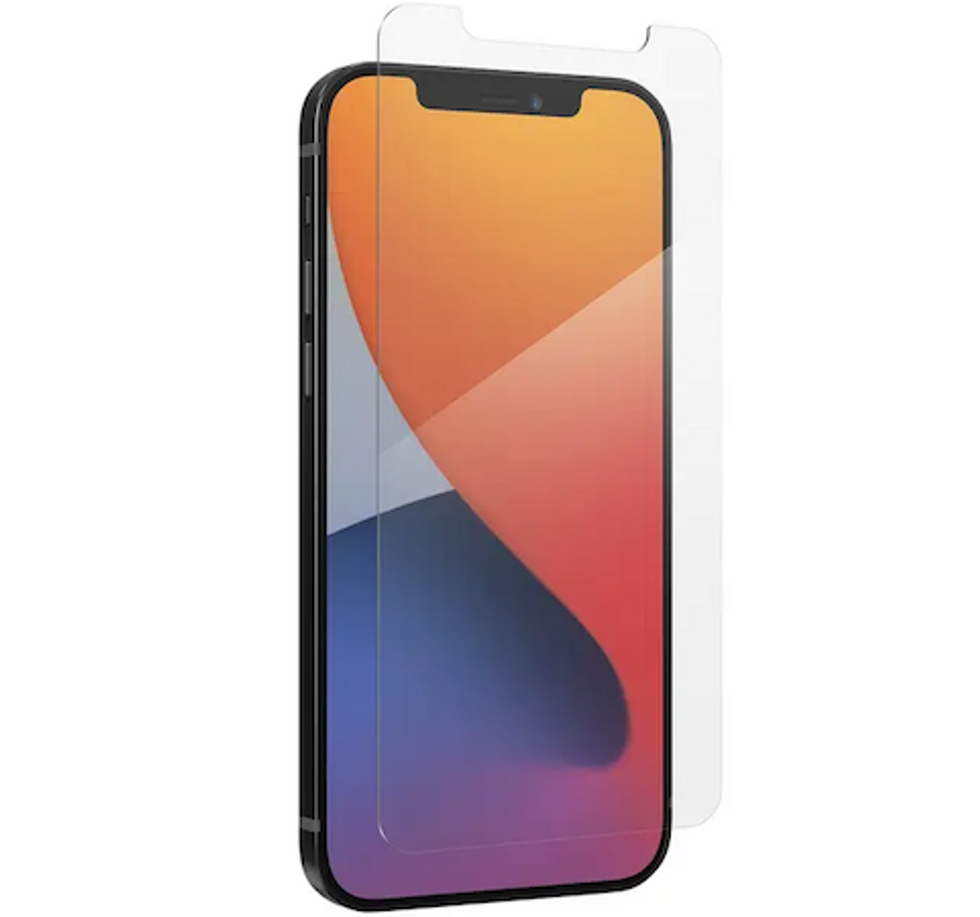 InvisibleShield includes extra features, like this one with a blue light filterZagg
Zagg is a solid name in screen protectors, and one we've used dependably for many iPhones over the years. Its InvisibleShield line is a great one, and while it's one of the more expensive options on this list, it's one we feel is worth the price.

While Zagg's top of the line protector, the Glass Elite Vision Guard+ includes a blue light filter and even an anti-microbial feature, there are other options you can buy, including one that has a privacy screen. These are also made of tempered glass, and you get one protector in the box. Note that we have seen other InvisibleShield options at a much lower price on Amazon as well.