Like GearBrain on Facebook
Screen protectors are key for making sure the front material, whether that's the glass front of your iPhone X or the Gorilla Glass on the front of your Moto Z4, has some coverage in case of a drop. But privacy protectors actually keep what's one screen visible only from a direct look, when a smartphone is held right in front of the face.
Why would you want that coverage? Perhaps you don't want someone glancing as your passcode. Or maybe you're just shy about a passerby knowing you're playing Wizards Unite while walking your dog. In either case, have a way to shield your smartphone's screen from side angle glances is never a negative.
Here are 5 options to keep what's visible on your phone, viewable for your eyes only.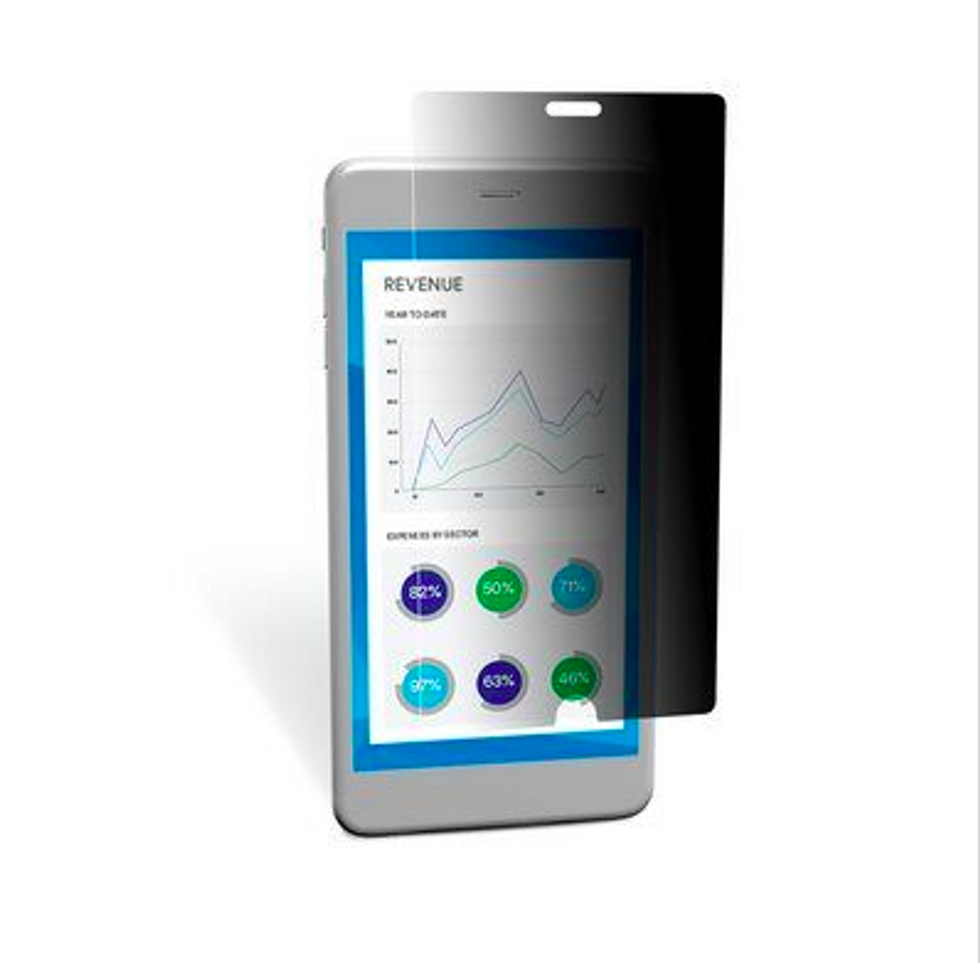 Use this privacy protector with both Google phones and iPhones3M
3M Privacy Screen Protector

This privacy screen from 3M transitions to black when viewed from the side in portrait mode. There's added scratch protection built in as well. The 3M Privacy Screen Protector does work with both iPhones and Android smartphones, from the iPhone 6 and up as well as the Google Pixel and Nexus phones.
You'll pay depending on the model, but a new protector for an iPhone XS Max will run about $30.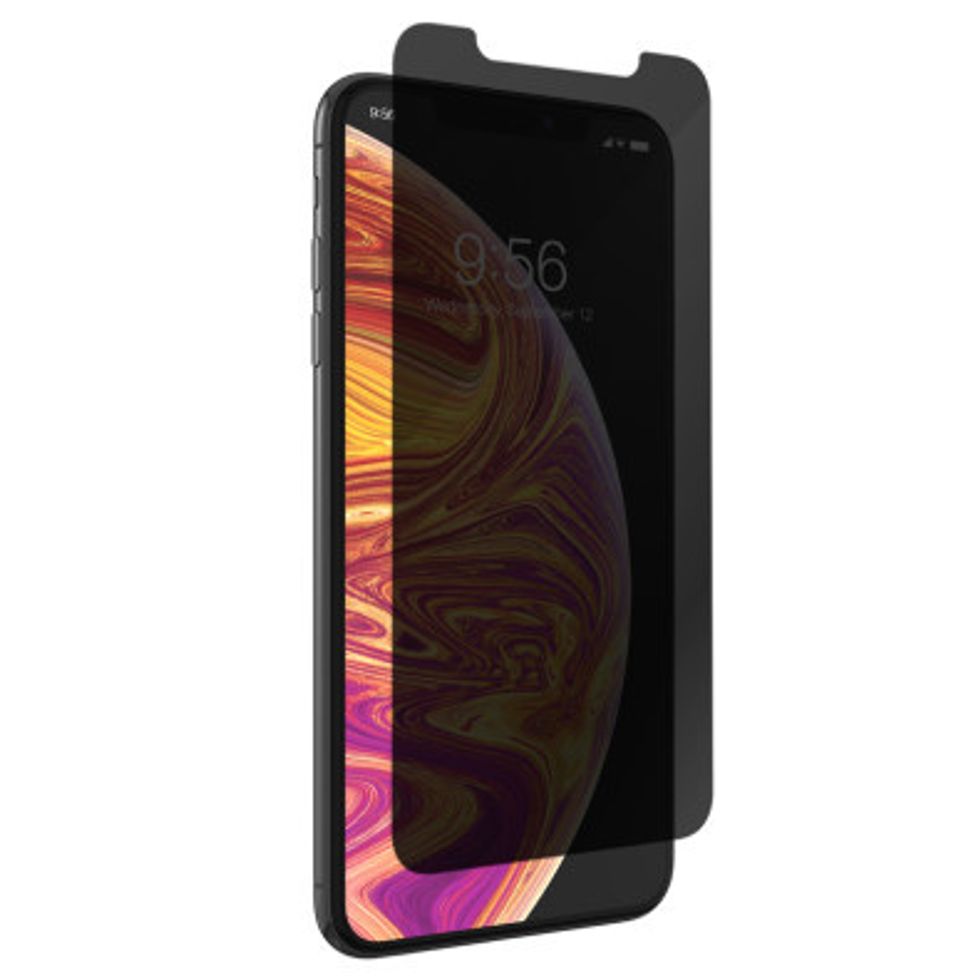 Zagg's privacy screen includes shatter protection as wellZagg
Zagg InvisibleShield Glass+ Privacy

Zagg is a solid brand when it comes to impact protection for a screen, and the privacy coverage is great too. The cover slips on top of a smartphone and darkens the screen when viewed from either side. You also get shatter protection, extremely key for today's phones.
Zagg works with the Samsung Galaxy S6 and Galaxy s10e, as well as the iPhone 7 and up. Expect to pay about $45, although some models are on sale as of writing.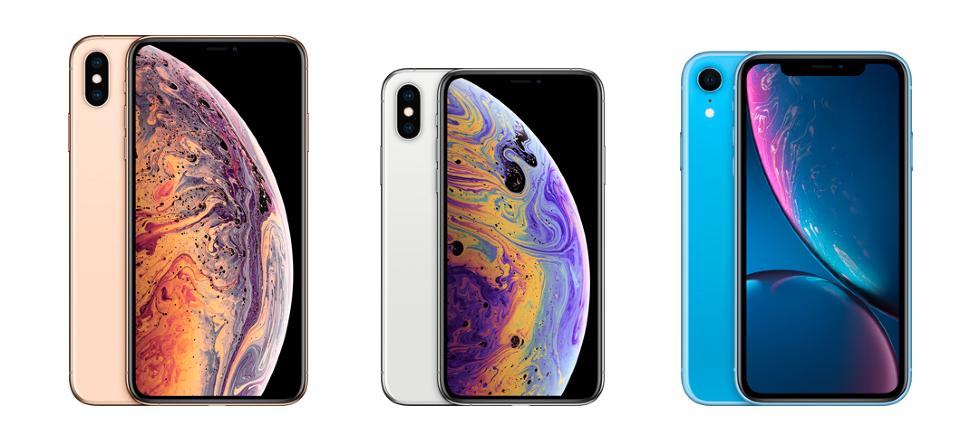 Tech Armor's privacy cover only works for iPhonesApple
Tech Armor Privacy Ballistic Glass Screen Protector
This privacy protector is for iPhone users only, but unlike other brands in the Apple space, this one is fairly affordable. The protector slips on top of the iPhone's screen and is also designed to be scratch-resistant.
You can pick one up for an iPhone 6 and above, and prices range from $9.95 for older model smartphones to $15.95.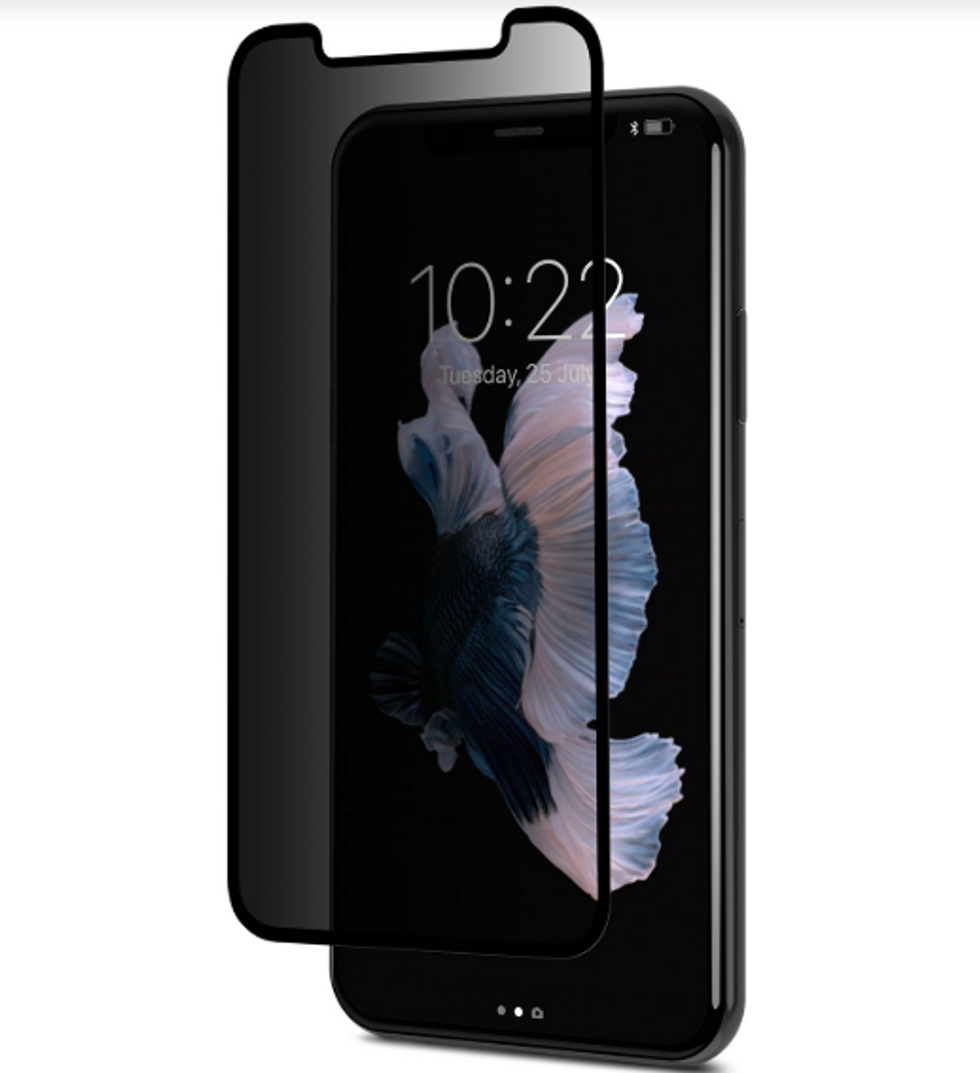 Made of tempered glass, the Moshi privacy screen protector is made for the iPhone X, XS and XS MaxMoshi
Moshi IonGlass Privacy Screen Protector
Again, for iPhone users only, the IonGlass line, which is made of tempered glass, is designed not only to block information when in portrait mode, but also to be incredibly scratch proof as well.
These screens work on the iPhone X, XS and XS Max, and priced at $44.95. You'll want to make sure — as with any cover — that you add this on to the smartphone before you place a case around the sides and back.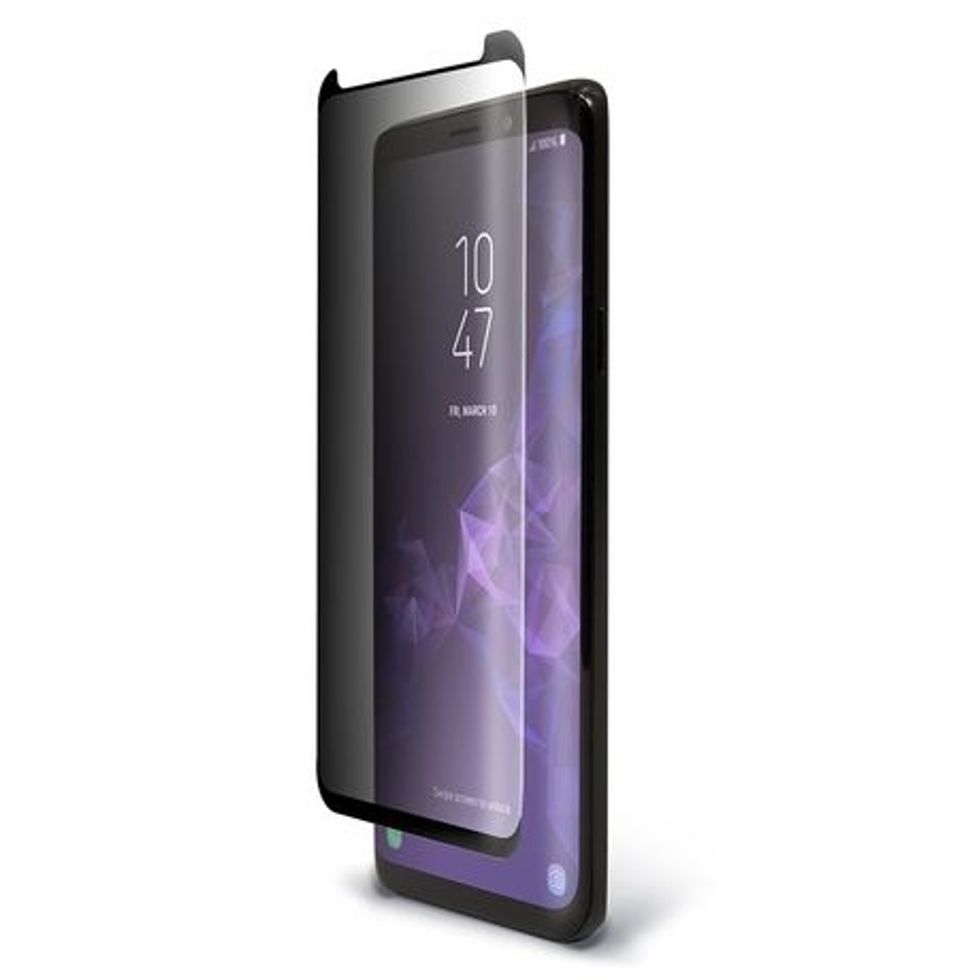 Both iPhone and Android users can tap into the BodyGuardz line of privacy protectorsBodyGuartz
BodyGuardz Pure Arc Privacy Premium Glass Screen Protector
Another tempered glass cover, this protector from BodyGuardz has scratch protection as well. Android users can benefit as well from the curved glass, which works on Samsung's Galaxy Note 8 and up, S8+, the LG G4, and the iPhone 6 and up.
Expect to pay about $50 for this protector, although there are discounts of 20 percent, plus lifetime replacements, for those who create an account with the company.
Like GearBrain on Facebook