(Updated: July 28, 2017. Reuters corrected its story to reflect that iRobot will share its Roomba data for free rather than sell it. We have amended our story to reflect Reuters' correction.)
The maker of the popular robot vacuum, Roomba, is reportedly thinking of sharing the data it's collected over the years to outside companies including Amazon, Apple or Alphabet, Google's parent firm, according to a Reuters story. Colin Angle, CEO and co-founder of iRobot told the news outlet that he believes the mapping data collected by a Roomba could help smart home devices work better by having a better sense of the space and placement around them.
The Roomba is an attractive product for the lazy at heart: collecting dust and dirt from the floor automatically, and on its own. The device manages to move around furniture, walls, even pets and return to its docking station when it needs a charge. This interface is based on mapping and navigation technology that iRobot touts on its own web site. And now, the company wants to share the data its collected from users homes (or dorm room) with others.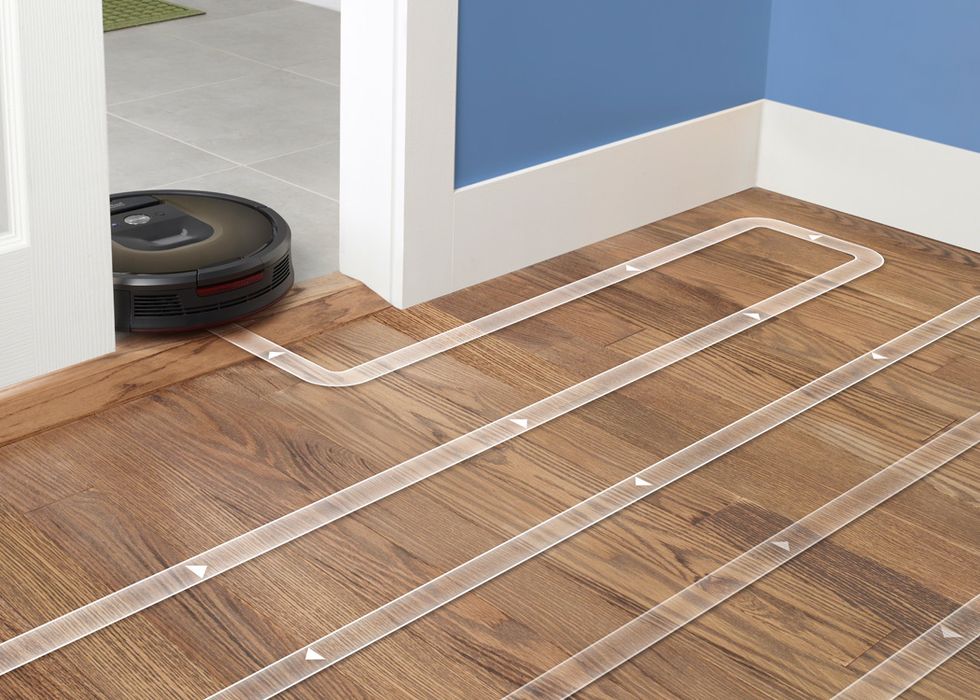 Roomba uses mapping technology to clean, and read, a user's home and space.Photo via iRobot
Founded by Massachusetts Institute of Technology veterans in 1990, iRobot would first seek customer permission before sharing the mapped out space of their homes, says Angle in the news story, who specifically mentioned three potential partners including Apple, Amazon and Alphabet.
However, iRobot already appears to have permission to use its customers' data through its posted Privacy Policy, which clearly states that the company can share a user's personal information "...in connection with any company transaction, such as a merger, sale of all or a portion of company assets or shares...."
Anyone who uses a technology device likely understands they're trading information for a service. Opening a smartphone with a stored fingerprint scan, locating a child through a tracking app, unlocking a front door via a smart lock that also knows your daily routine: These are just a few ways smart devices collect users daily activities and data in return for an enhanced experience. It's just this transaction that iRobot hopes to profit from going forward.
A smarter home space is a stated mission of iRobot's which believes its technology could be at the center of that future. Specifically, the company is "working to build an ecosystem of robots and data to enable the smart home," according to its web site. Customers can already control their Roomba through Amazon Alexa. But whether Angle's goal to share more data with Amazon occurs, or separately with Apple or Alphabet, is not clear. Those companies declined or did not respond to Reuters seeking additional comment.
IRobot however issued a strongly worded statement that the company would never share its data without its customers consent.
"iRobot does not share data customer data," reads the statement. "Our customers always come first. We will never violate our customer's trust by sharing or misusing customer-related data, including data collected by our connected products. Right now, the data Roomba collects enables it to effectively clean the home and provides customers with information about cleaning performance. iRobot believes that in the future, this information could provide even more value for our customers by enabling the smart home and the devices within it to work better, but always with their explicit consent."Photo: Via iRobot
Check out GearBrain's review of iRobot's Roomba 980 by visiting iRobot Roomba 980 review: Your smart home isn't complete without a robotic vacuum cleaner.