Like GearBrain on Facebook
Kano is launching a new DIY computer kit, a Kano PC that's Windows-friendly, works with Office Suite and lets a child build their own. Launching through a Microsoft partnership, the kit pushes children to consider how the tech they use is constructed, turning them into potential makers than pure consumers.
Read More:
Partnerships between toy makers and brands are increasingly common, helping both companies expand their reach, such as robotic's maker Sphero work with Disney in launching its BB-8 toy. Kano also makes other DIY computing toys including its Harry Potter Coding kit, plus a smaller computer kit that comes without a screen.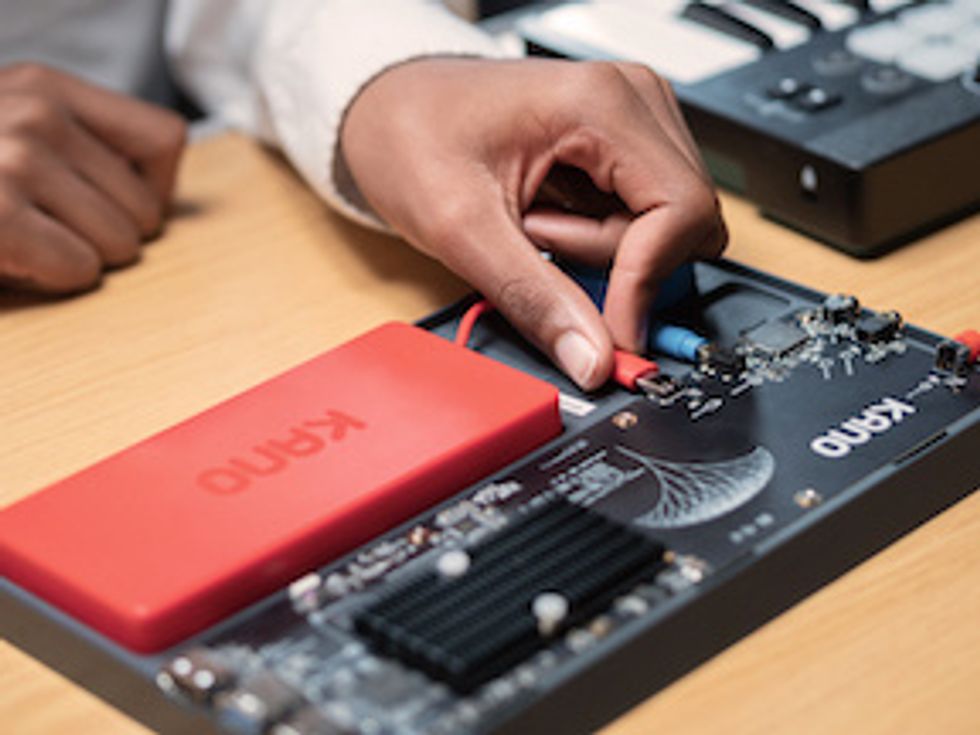 With an exposed circuit board, children can learn about how a computer works inside with the Kano PCKano
Kids aren't really building a computer from scratch with the Kano PC. While they'll learn the pieces that go into a PC, from a processor to a graphics chip, these elements are already put together. Inside the box is completely built circuit board. But for young children — and frankly most adults — who know little else about computers other than pushing the power button and hoping everything lights up when it should, the kit cracks open the door to a bit more learning.

The back of the circuit board is visible, and in the guide there's even a small warning not to touch certain parts because they can get hot. Children will attach the enclosed battery to the board, a speaker and an audio cable. There's even a Micro SD slot on the board which kids can use to boost the Kano PC's existing 64GB of storage is they choose.
The PC also boosts a 11.6-inch touchscreen, one HDMI port, two USB ports, a 3.5 mm headphone jack (a coveted element these days), a 3.5 mm speaker level jack, a microphone and an Intel Atom Quad core 1.44 GHz processor as well.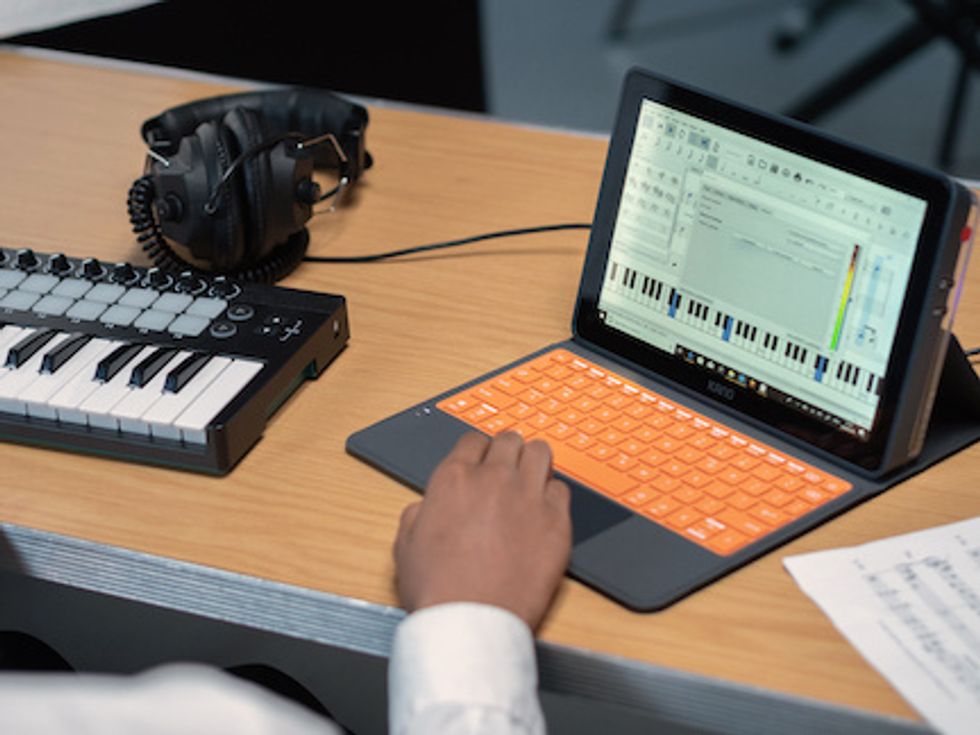 Programs pre-loaded inside include Kano Projects, with coding projects children can use at launch with the Kano PCKano
Windows inside

The PC is a Windows-machine (hence the Microsoft partnership), preloaded with Windows 10 in S mode, and able to work with Office Suite. But this is designed for children, and likely the school market too, and so inside are also pre-loaded programs with kids in mind.
There are several programs pre-loaded and some include Make Art, which helps kids code images, Paint 3D, a program that designs and shares 3D models so they can be printed, and Kano Projects, a collection of coding projects that children can use. Kano PC will also be able to link into Kano World, an online space where people can create avatars, play games while sharing and building their own creative work. Minecraft players will also get Minecraft: Education Edition loaded inside.
The new Kano PC is only available for pre-order now, and won't actually go on sale until October 21, 2019 on kano.me, and other locations in the U.S, Canada and the UK You'll pay $299.99, which is just shy of the $349 price tag for Microsoft's Surface Go tablet — but then, you don't get to build one of those on your own from scratch.
From Your Site Articles
Related Articles Around the Web
Like GearBrain on Facebook