Teaching kids how to code is considered one of the core skills for the 21st Century, helping children develop the science, technology, engineering and mathematics (STEM) tools they'll need in the future. The Piper Computer Kit took that lesson one step further, letting children learn how to build a complete computer of their own, DIY style.
Five years after launching its original product, Piper is now turning what was really a one-time project in something that has endless lives through the Piper Computer Kit 2. Now starting with a Raspberry Pi, children can build a computer, pull the pieces off, and start over — or pass it along to a sibling, friend or classmate.
Read More:

The idea is more about teaching students, especially those in younger grades, "tech fluency," said Piper's founder Joel Sadler, rather than just basic coding skills.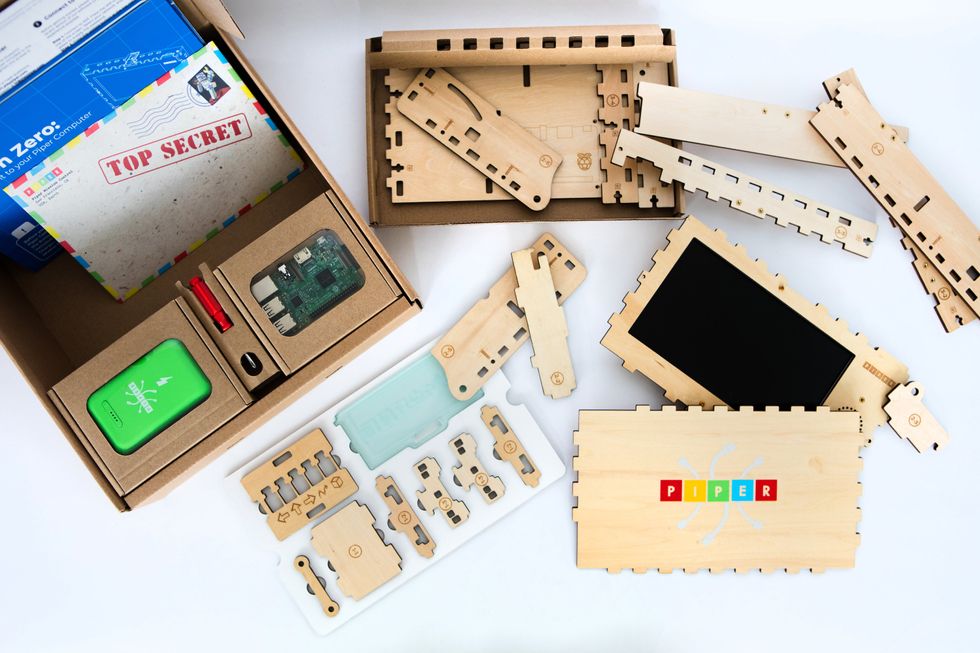 A bigger screen, and a DIY speaker highlight the new $299 kitPiper
"We found that for especially younger kids, sustaining engagement and relating to the abstract world of coding is a challenge," Sadler told GearBrain. "Piper is tangible, and related to what they see everyday. So when they learn coding in that context, they're more engaged and understand it connects to something in the real world."

Children unpack Piper with the conceit that they are secret agents, assigned a task to build a new device from blueprints spirited inside. It's akin to learning the secrets of a magic trick.
There are now more pieces to play with and build — including the speaker which now has to be constructed — along with a bigger screen, improved resolution and an AC power adapter so the computer can be played with, longer.

Educators are certainly a big eye for Piper, which now has a Piper classroom bundle priced at under $3,000 that includes 10 kits, plus lessons that are aligned with state standards, Sadler said.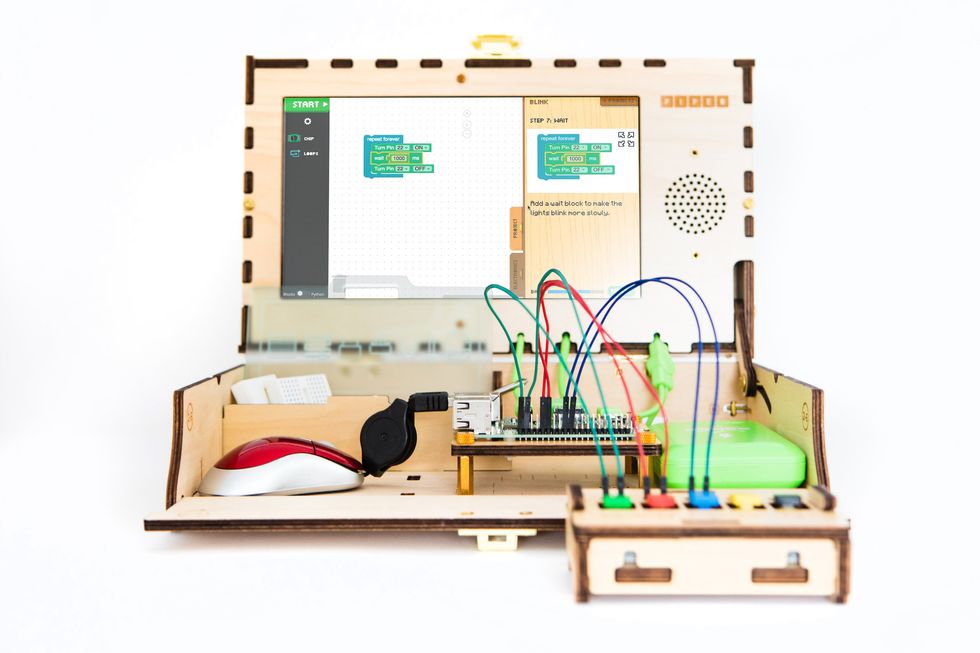 Children use PiperCode to program, based on Google BlocklyPiper
Piper comes pre-loaded with PiperCode, based on drag and drop code Google Blockly, and they can also use Python once they feel more comfortable in a text-based coding language. There are 11 projects, or they can jump into creative mode in Minecraft Pi Edition — playing where they're most comfortable, and most excited.

"While we all like magic, we actually want kids walking away saying, 'Oh that's how that works," said Sadler. "If they know what going on inside, they have a deeper understanding."
Piper is available on its site, and on Amazon.