Like GearBrain on Facebook
Leeo, the smart home company, is still quiet about whether it will remain open past the end of this month. The San Mateo, CA-based firm, which makes smart lights that double as alerts, emailed customers in late August 2019 that it was potentially running out of money and may have to end its service as of September 30, 2019.
GearBrain has reached out to Leeo this month, but has not heard back, despite the company asking customers to email if they have questions.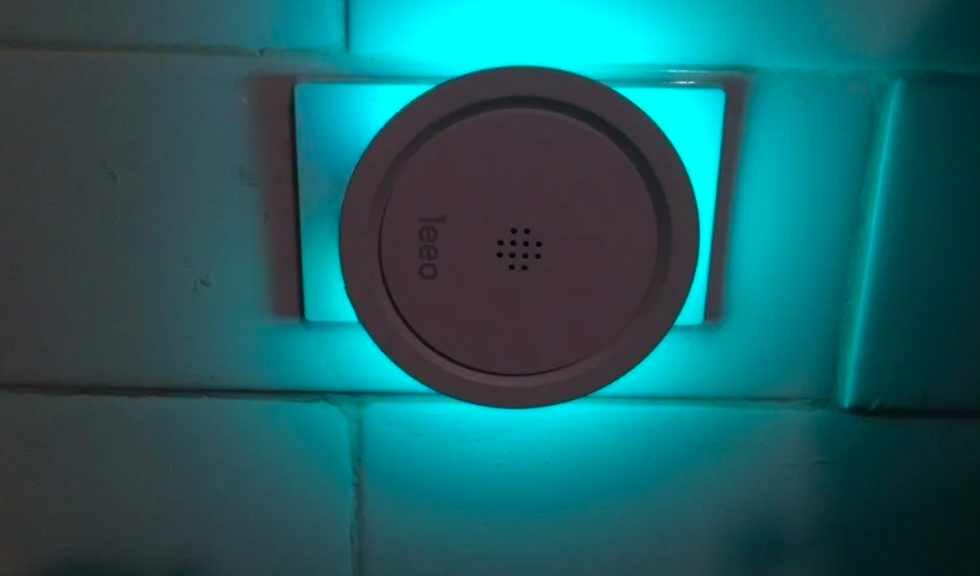 The Leeo Smart Alert devices may be shutting down at the end of SeptemberGearBrain
Leeo's limbo

Leeo appeared in the market in 2014 with a device called the Smart Alert, a $49.99 device that read the temperature and humidity in a space, but more keenly sent notifications when it heard a smoke or CO2 alarm go off nearby. The company even earned a 2019 Honoree award at CES 2019 for its newest product, a nightlight that has a more rounded, streamlined design but features the same blue light that the original Leeo had as well.
Instead of being able to buy the nightlight, though, Leeo is asking people to add their name to a waitlist. The original Leeo is not available on the site. Clicking through the waitlist, however, now brings up an error message saying "Profile not found."
Leeo Smart Alert Smoke/CO Remote Alarm Monitor for iOS and Android
There's also a service Leeo launched called Ping, which allows people to create a circle of contacts who can get alerts if someone in their group has not been heard from, or reached out, over time. According to Leeo's web site, the service is app-based, and shows people surrounded by color bands — green meaning everyone is fine, yellow and red indicating there may be something wrong. But that service, which won an Innovation Award at CES 2019, only has a waiting list for now — you can't sign up on Leeo's site.
But in the past month, since the email went out to customers, Leeo has been silent about what its next steps may be, leaving many concerned.

Leeo's waiting list doesn't appear to be allowing people to sign upGearBrain
Leeo's Twitter handle is also fallow, with the last tweet from the company back in February.

Those who have Leeo in their home have voiced confusion on multiple boards on Reddit as to whether they should be looking for alternatives now. Leeo had told customers it would reach out before the end of September with an update. But a message has not gone out to users as of yet.
While some features may still work on Leeo — even if the company goes dark — the company said in its original August email to customers that they can't guarantee all of the original services will work. One thing that will stop working? Alerts sent to smartphones if Leeo detects something a smoke or CO2 alarm has sounded in the home, the primary feature of the device in the first place.
Alexa Enabled Smoke Detector and Carbon Monoxide Detector Alarm with Premium Home Speaker | Onelink Safe & Sound by First Alert
From Your Site Articles
Related Articles Around the Web
Like GearBrain on Facebook