Lenovo is dropping a streamlined and lower-priced smart clock called the Lenovo Smart Clock Essential. Much of the Google Assistant-enabled features are still available, but the clock is now significantly lower in price, starting at $49.99.
Lenovo's picked up on the fact that the majority of those who use the original Smart Clock — 80 percent, actually — have it in their bedrooms. So the new device is streamlined to favor those features that people want from a bedroom clock in the first place. The time is stamped out in big LED digits with the local weather neatly printed below, making it easy to see from across a room. And there's a night light built inside its auto-dimmable display.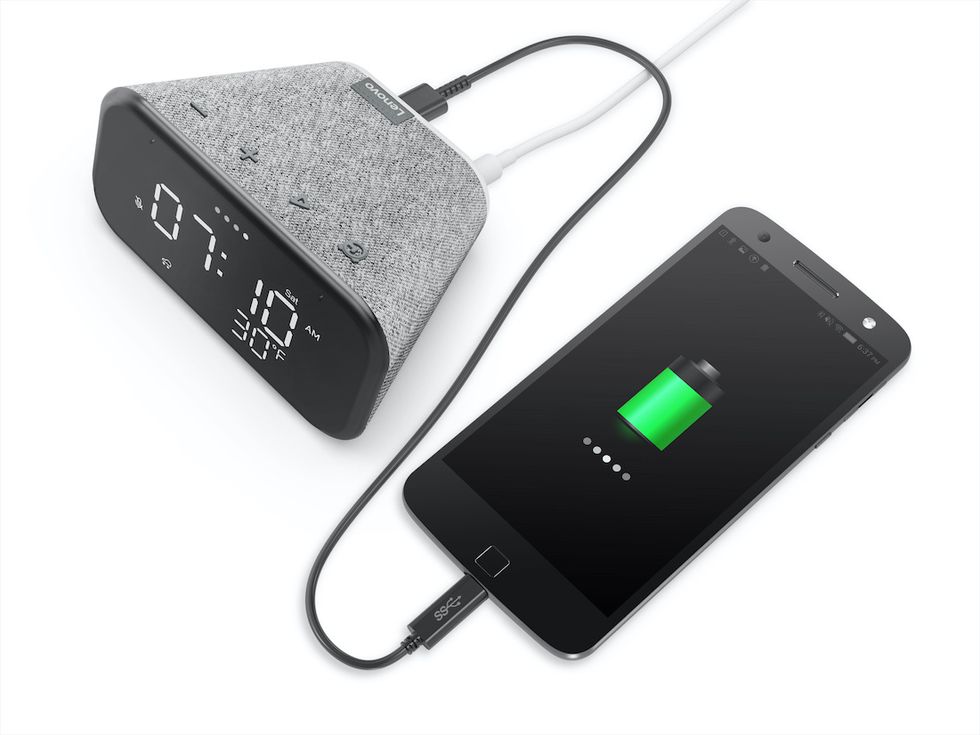 The Lenovo Smart Clock Essential has a USB port in the backLenovo
Lenovo launched the original Smart Clock in 2019, with a screen that supported customizable displays. The new Smart Clock Essential forgoes that with an LED display instead. But you can still tap into Google Assistant, and use many of those features including multi-room audio, through the decent 3W speaker. There's Bluetooth support, and also a helpful USB charging port in the back, just like the original. You can set the alarm with your voice, ("Hey Google,….") but there are also physical buttons that you can use as well.

Lenovo is also dropping some additional smart home devices today, including a new Lenovo Tab M10 HD Gen 2, timed for back-to-school as is should be available in September, and will feature a new Kids Space from Google, a mode that will first be available on Lenovo tablets with Android 10 and beyond. This new one, priced at $129.99, specifically will have dual Dolby Atmos speakers. A 10.1-inch HD wide-viewing angle display, and also TÜV Rheinland eye protection for blue light.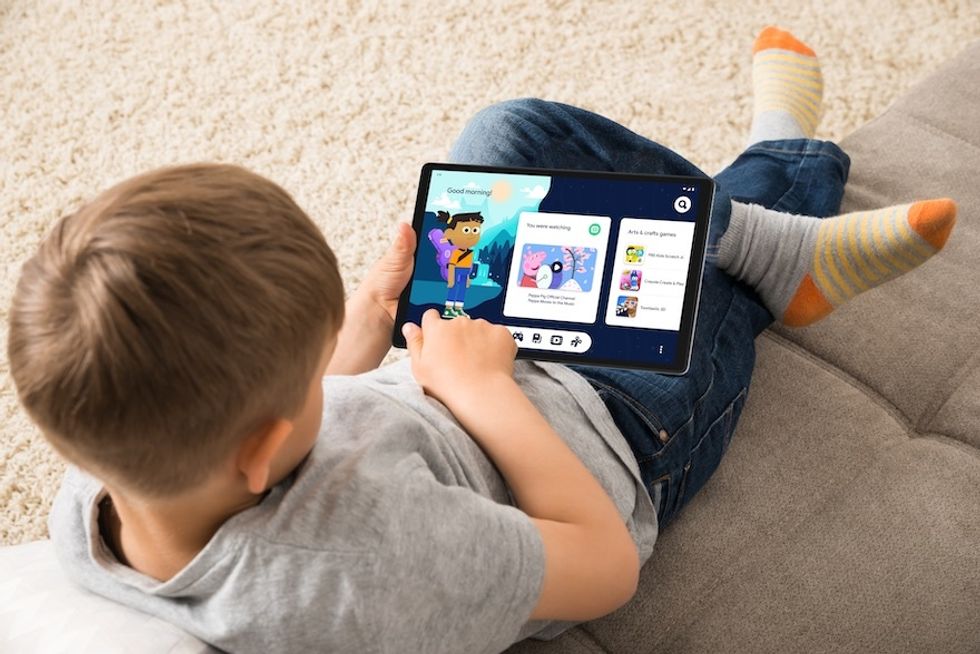 The Lenovo Tab M10 HD Gen 2 will feature a new Kids Space from GoogleLenovo
Lenovo is also launching the new Lenovo Tab P11 Pro, which is calls the most powerful Android tablet on the market yet with a 11.5-inch 2K OLED display, four JBL speakers optimized with Dolby Atmos, priced at $499 to start, and available in November.

There are also two new Lenovo Smart Tabs M10 devices, both second generation, one with Google Assistant and one with Amazon's Alexa Built-In, although this Alexa device will not be sold in North America.
Lenovo expects the new Smart Clock Essential to be available in September. Pricing for the new Smart Tab M10 2nd Gen with Google Assistant should be announced later in October.
Unboxing in less than 10 seconds Lenovo Smart Display 7 with Google Assistant www.youtube.com