With club music thumping in the background, LG unveiled a new digital watch — or what they call a time piece — a hybrid of old and new with mechanical hands laid atop a digital face called the LG Watch W7.
LG is making a play for those who want a watch that plays within the classic tradition of wristwatches, but also nodding to the times. The digital background — which features everything you would expect from a digital smartwatch — lays behind two mechanical hands that tick across the 1.2-inch face. That placement makes for an awkward visual with black lines intersecting on top of data you may want.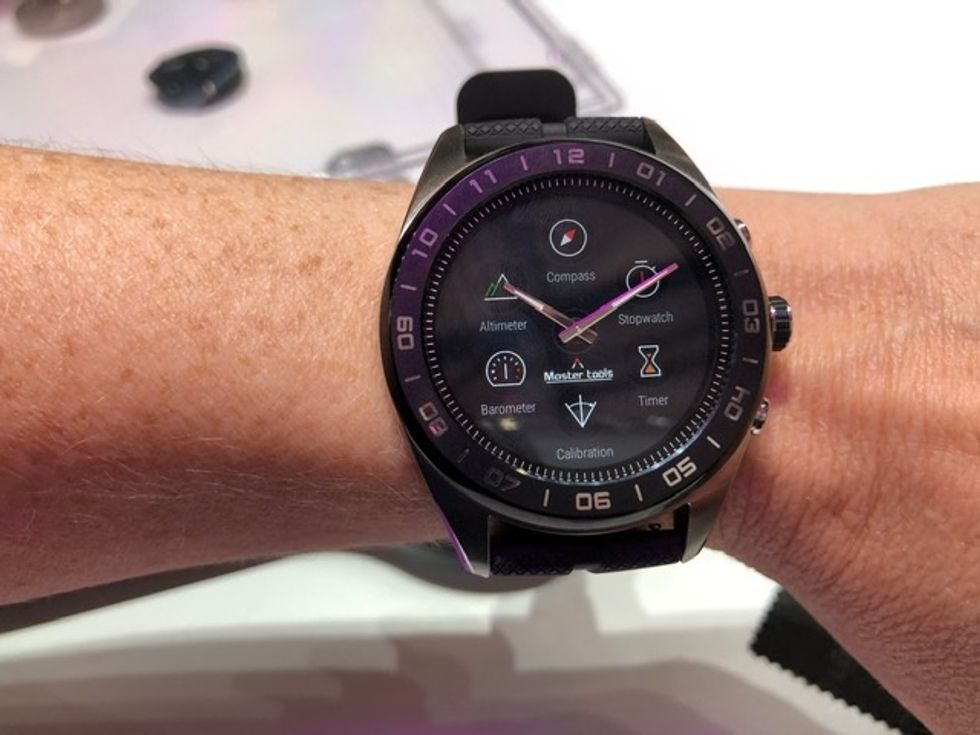 GearBrain
You can move the clock hands like a jumping jack, flattening them into a flat line that bisects the diameter of the face by just pushing the top right button on the watch. Even so, the hands on the LG Watch W7 remain in that position for only as long as you hold the button. When you let go, the hands return.
The hands have a few tricks up their sleeve, however. With some features, such as compass directions, the mechanical arms are put in service. So too when you use the hybrid for a stopwatch, timer and an altimeter among other abilities.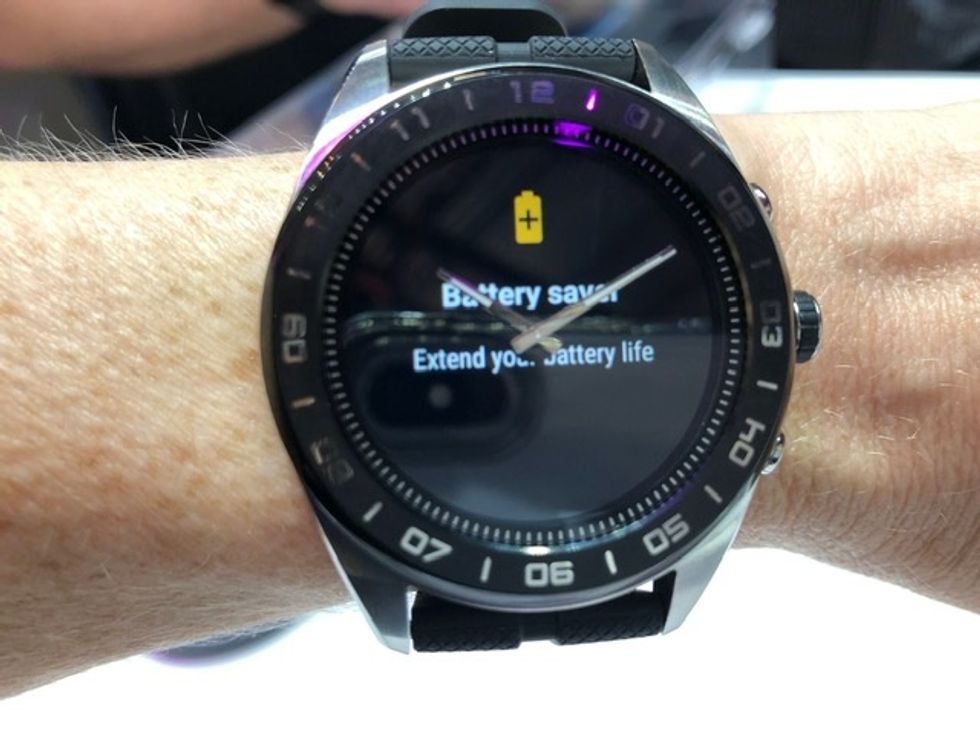 GearBrain
As for the watch face, you have a touch screen, encased in a stainless steel frame, and the the LG Watch W7 runs Wear OS on a Snapdragon Wear 2100 chip.

All in all, from the few moments we had with the device, the LG Watch W7 is a beautiful object that feels solid on the wrist. It's not too weighty, yet you know it's there — and for those who love the traditional of a watch, that heft is important. You don't want your hand weighted down in excess by the smartwatch — but you do want to feel you're wearing something of value.
LG's first hybrid watch, the Watch W7 will go on sale for $450 on October 14th, with preorders starting October 7th.