Apple announced a new iPad Pro this week, alongside a new keyboard dock which for the first time includes backlit keyboards and a trackpad.
The keyboard case looks good, but when it goes on sale in May it will cost a not-inconsiderable $299 for the 11-inch version, and $349 for the model for the 12.9-inch iPad Pro. The latter is $20 more than the price of Apple's entry-level iPad.
Read More:
Thankfully, Logitech also used yesterday to announce a new iPad keyboard case with a trackpad of its own. This will work with the regular 2019 iPad and 2019 iPad Air, as well as the 2017 iPad Pro.
It will take advantage of upcoming cursor support which is due to arrive on all recent iPads with the iPadOS 13.4 software update soon. The Logitech keyboard connects using the Apple Smart Connector, as seen on the aforementioned models of iPad, and includes a backlit keyboard and trackpad.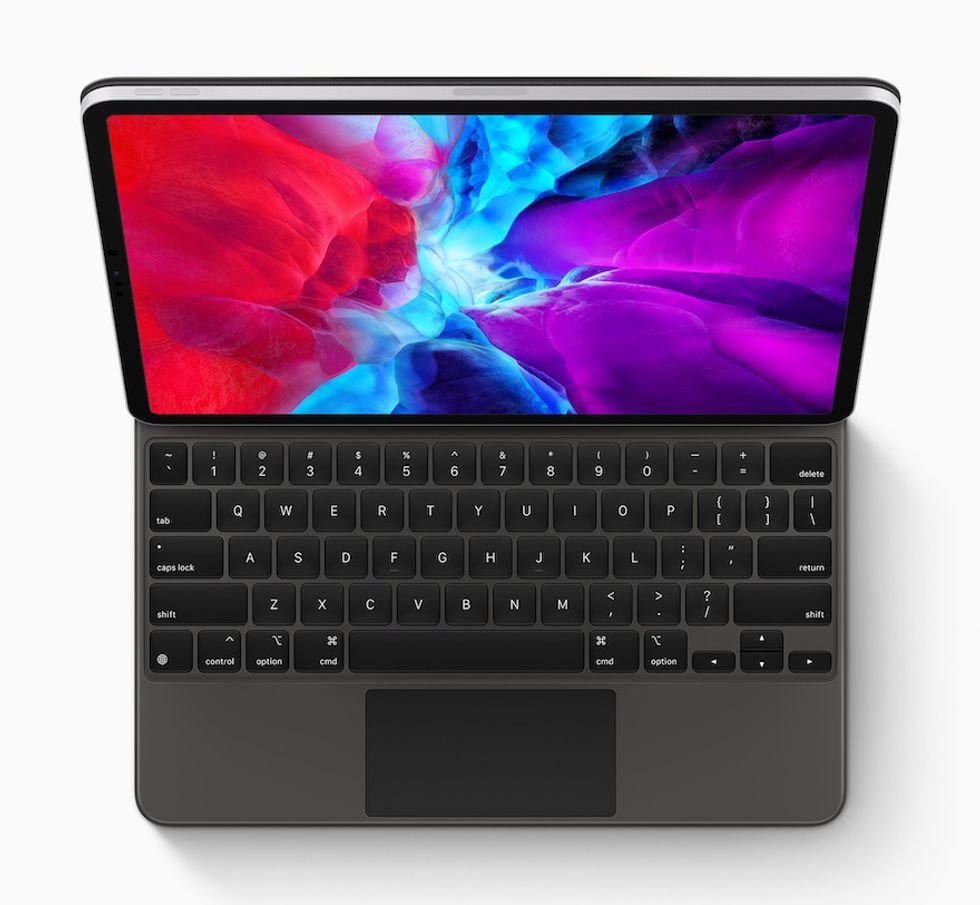 Apple's own keyboard with trackpad starts at $300 Apple
According to Logitech, the trackpad offers the same range of gestures as Apple's own. Logitech says: "Work with trackpad in apps like Notes, Pages, Numbers and Keynote. You'll be able to easily highlight spreadsheet cells, copy words and edit emails with ease. Using the trackpad of Combo Touch, you'll fast track your productivity with the same multi-finger gesture controls you already know and love such as swipe, scroll, switch apps, pinch and double-tap."

Best of all, the Logitech accessory is priced at $150. And while not cheap, that is half the price of Apple's alternative, while seemingly offering the same set of features.
Although the keyboard doesn't suspend your iPad in the air like Apple's does, it instead has a kickstand on the back like that of the Microsoft Surface tablet. There's also a holder for your first-generation Apple Pencil, if you have one.