Apple is launching a new iPad Pro, a souped up version of its tablet that is designed to take advantage of augmented reality apps and design. With a starting priced at $799 this is a rival device to a laptop purchase, and with Apple stores closed until, at least March 27, across the globe (save for most of China), you're not getting your hands on this device unless you buy it online.
But this iPad Pro may be the gateway iPad for many who have yet to buy one of Apple's tablets, or the one that brings many Apple customers back to the iPad device. It's also a tablet that when paired with the new Magic Keyboard coming in May, has the power and features to rival the laptop you're using right now. Apple's past iPad Pro tablets also came pretty close to replacing most laptop abilities, as we've reviewed in the past. But the features offered in this new release also, now, move the needle forward in terms of tools like augmented reality — which is swiftly turning into a standard technology many people will be using going forward.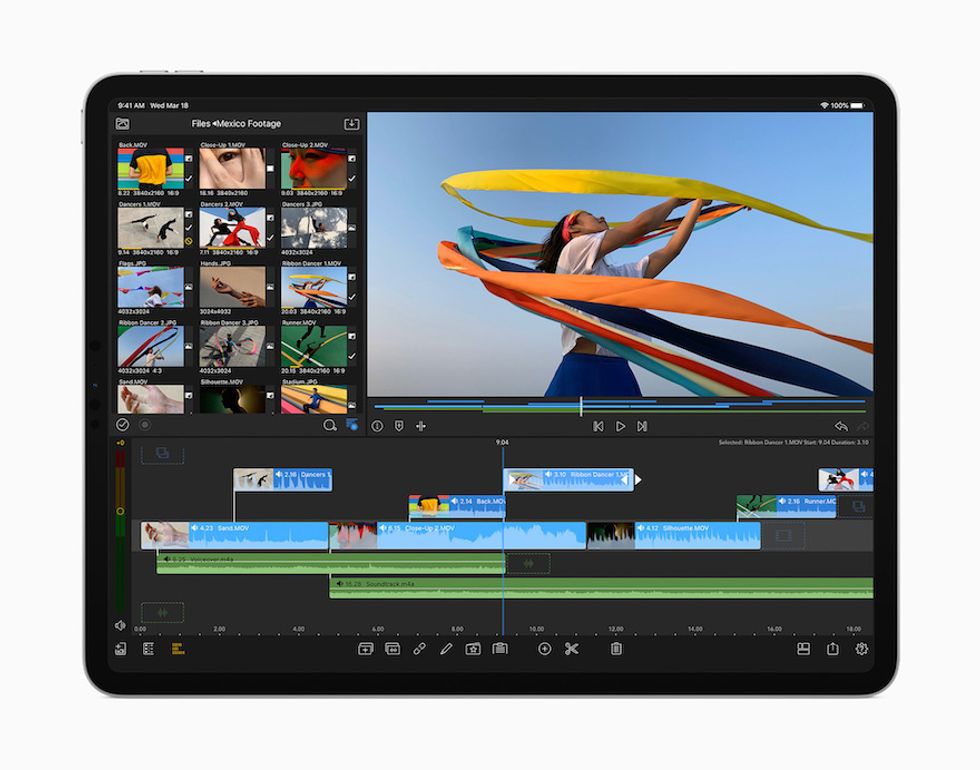 The new Apple iPad Pro is powerful enough for 4K video editingApple
Your next laptop?

For those who have used their iPad's as a laptop in the past, with an add-on keyboard, the new Mac Keyboard for the iPad Pro is going to feel like shifting from stick shift to automatic. A quick glance at the new Magic Keyboard attached to the iPad Pro, and you'd be forgiven for thinking you're looking at a laptop. It's a seamless integration, and in terms of features includes a backlit keyboard, trackpad and a wide design — not quite, but almost as big as those found on MacBook Airs. The Magic Keyboard won't go on sale until May.
As for the guts of the machine, you're getting an A12Z Bionic Chip, which means the iPad Pro will be able to edit 4K video, design in 3D, and the handle processing tasks for even the most robust apps today. The tablet can handle 10 hours of work at a time on its battery, and Apple is saying it will have faster Wi-Fi connectivity and a gigabit-class LTE.
There are two sizes available — 11-inch and a 12.9-inch — and both have a Liquid Retina display, with P3 wide color support, and the display will refresh very fast at a rate of 120 Hz. The tablet also comes loaded with iPadOS 13.4 and a new trackpad, which is not the same as that found on Mac desktops and laptops but purposefully set up for the iPad. There's Multi-Touch gestures built in, so you can access more features without having to life your fingers off the pad.
Cameras and microphones
You're also going to be able to use the new iPad Pro as a broadcasting tool — and today, as we're being encouraged to practice more social distancing, this is key.
Cameras — yes there are two — include a 12MP Wide camera and a 10MP Ultra Wide camera which can zoom out to two times. Both are on the back, and resemble the placement on the new iPhone 11 Pro. Apple also added five microphones — studio-quality, as they describe them.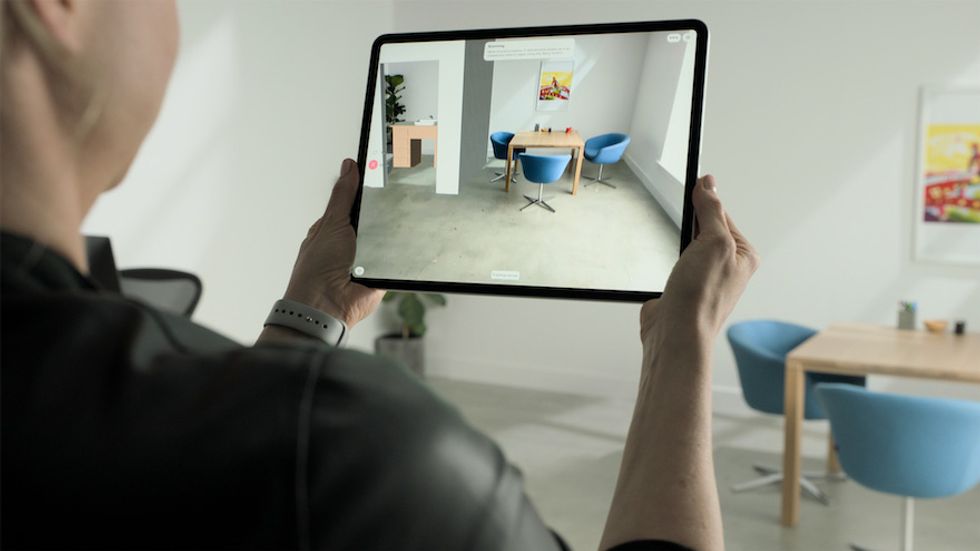 Apple's iPad Pro now includes LiDAR for better augmented reality supportApple
LiDAR Scanner

For those wondering why Apple would add a LiDAR scanner to a consumer tablet, here's the reason. We know Tim Cook is a big fan of augmented reality, and LiDAR brings more capability to reading what's around it. This is why we see this technology used on self-driving cars — so they can read the terrain and drive more safely.
On the iPad Pro, the LiDAR scanner will be able to pick up on objects up to five meters away — whether you're inside or outside — and then as you're pulling up augmented reality content, it will be more accurately placed around you.
Anyone who has used any of the Niantic apps, like Pokémon Go or Harry Potter: Wizards Unite, or used the Ikea Place app to place furniture in your living room before you buy a couch, have seen how AR is enhancing the way we use this tool in our daily lives. For education, too, this is going to grow exponentially, especially as more students spend time in online learning spaces this year.
Prices
The 11-inch iPad Pro will start a $799 for Wi-Fi only and $949 for Wi-Fi and cellular. The 12.9=inch iPad Pro starts at $999 for Wi-FI only and $1,149 for Wi-Fi and cellular. There will be pricing for students (college as well) at $50 off those priced.
The new Magic Keyboard is out in May, and will be $299 for the 11-inch iPad Pro and $349 for the 12.9-inch iPad Pro. Students will be able to buy these for $279 and $329 respectively.