Lutron has figured out the main problem with all smart lights — keeping the switch in the 'on' or up position. It's new Aurora smart bulb dimmer debuted at CES, a wireless device that's battery-powered which means it can be installed in any location in a home.
The switch comes out just as Lutron joins the Philips Hue 'Friends of Hue' program, integrating the new dimmer with Philips Hue lights directly. Users can just touch the switch to turn lights on and off, and can turn the knob — as would be done with any dimmer — to adjust the brightness of the lights. The device also works on Zigbee, just like Philips Hue lights including its Color Ambiance, White Ambiance and Hue White bulbs.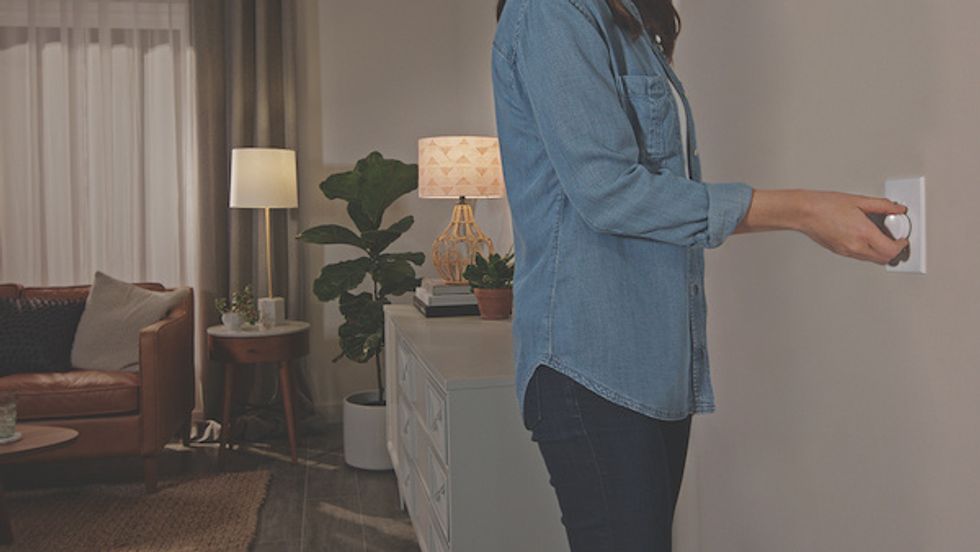 Once installed, the new Lutron Aurora smart bulb dimmer keeps the switch locked into the 'up' positionLutron
Read more:
Because there's no wiring needed, the new Aurora smart bulb dimmer can be installed in just minutes, and is locked on to the switch — so it can never be flipped down. Keeping the round switch in the 'on' position means that lights can be controlled, then, through a smartphone app. When switch is turned off, smart lights won't operate through a mobile device.
On its own, the smart bulb dimmer can run 12 Zigbee smart bulbs — and when paired to a Philips Hue Smart Bridge can run up to 50 Zigbee smart bulbs.
Available in white, the Aurora smart bulb dimmer can be pre-ordered on MeetHue.com for $39.95 starting today, and will start shipping June. Customers will also be able to buy the switch on Apple, Best Buy, Amazon.com and at The Home Depot soon.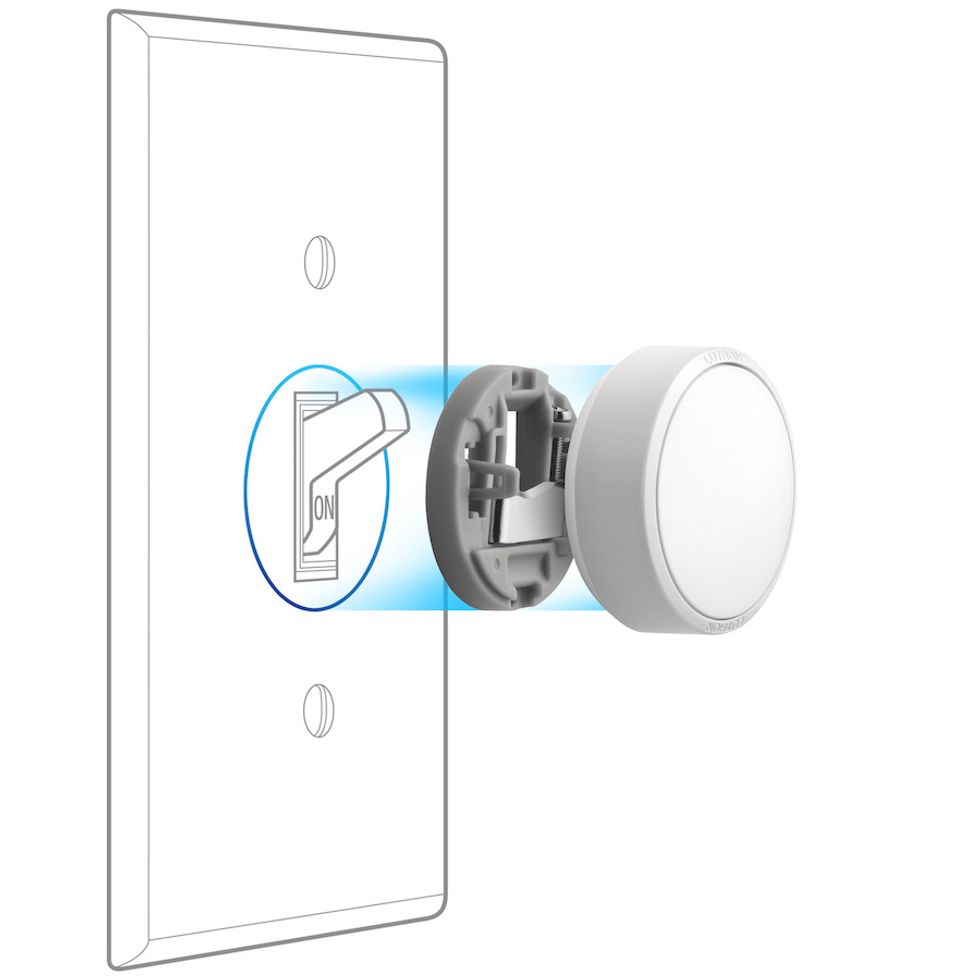 The dimmer fits on a switch that's in the up position.Lutron
"Lutron is pleased to join the Philips Hue 'Friends of Hue' program and offer this unique, wall- mounted smart lighting control that enriches the Hue experience," said Matt Swatsky, Vice President, Residential Mid-Market Business at Lutron in a statement. "Lutron prides itself on aligning with global, best-in-class companies like Signify to improve and evolve the lighting experience. Together, Lutron and Signify are addressing smart bulb user feedback with an attractive and practical solution that locks toggle switches in place to keep smart bulbs ready, while providing an additional point of control. The Aurora dimmer simplifies the use of Philips Hue smart bulbs and fixtures for everyone in the home."
Check out The GearBrain, our smart home compatibility checker to see the other compatible products that work with Lutron as well as work with Philips Hue smart lights.